This No-Bake Irish Cream Cheesecake recipe is so simple to make and so amazingly delicious. Add this one to your list of irresistible desserts!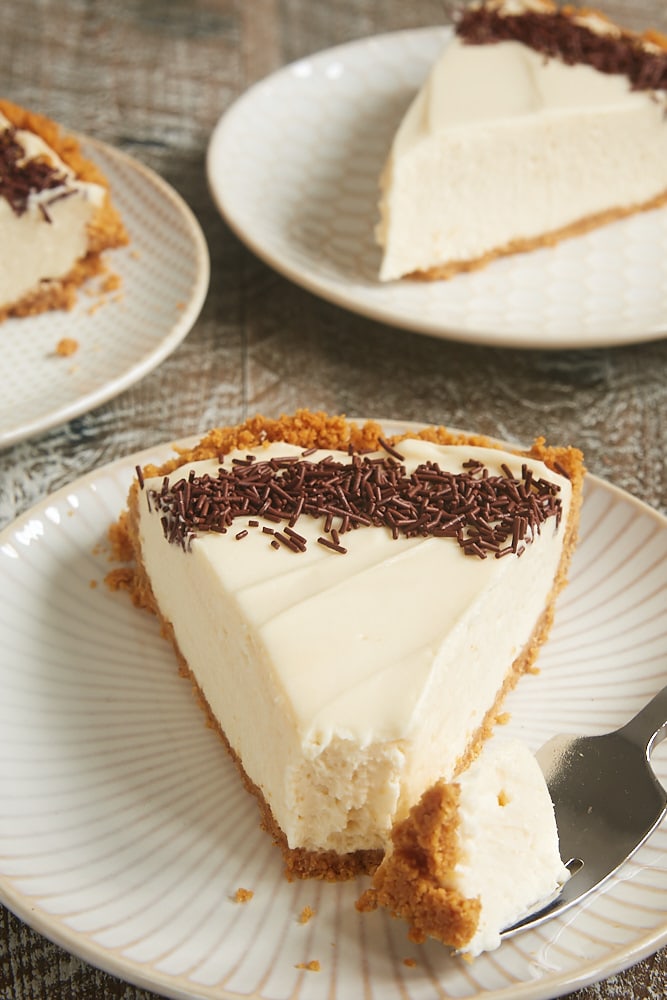 I have a long-standing infatuation with Irish cream. It's one of those things that I always try to keep stocked. It's long been my favorite addition to hot chocolate, but I think I may love it even more in this No-Bake Irish Cream Cheesecake.
At its heart, this is a pretty straightforward no-bake cheesecake. There's a cookie crust and a simple vanilla cheesecake filling. But, then you add some Irish cream, and now we're talking!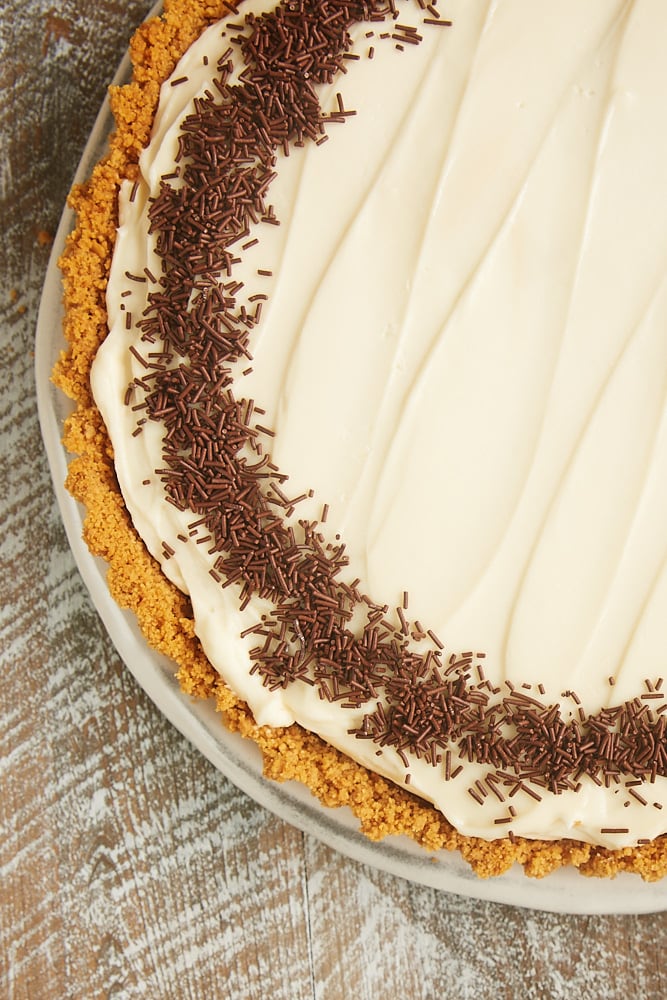 While I used a traditional graham cracker crust for the cheesecake you see here, there are certainly plenty of crust options for some variety. Chocolate graham crackers, shortbread cookies, and more would make for a good cookie crust to go with this cheesecake filling. And if you need a few tips on how to make a cookie crust, be sure to see How to Make a Cookie Crumb Crust.
Most of my no-bake cheesecakes come with a disclaimer. I like to bake the crust briefly just to make it hold up a little better. However, that's completely optional if you want to skip the oven time entirely. For a similar result, just chill the crust in the pan for about half an hour before adding the filling.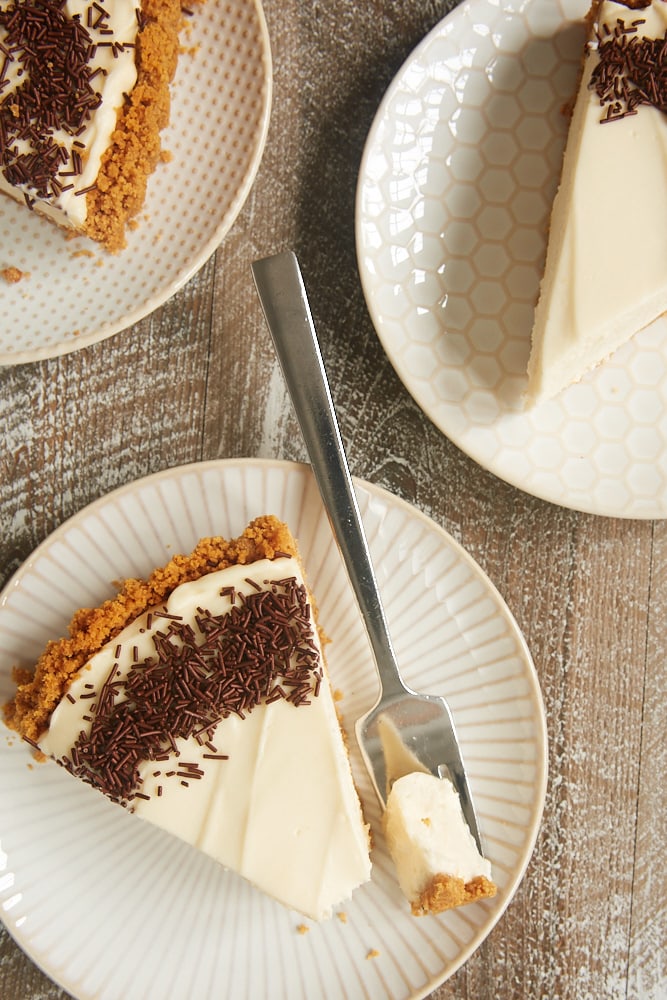 This cheesecake can be made in either a tart pan or a pie pan. I usually prefer to use a tart pan with a removable bottom for no-bake cheesecakes. I find that pan makes the cheesecake easier to serve, and I like being able to place the entire cheesecake easily on a serving plate. However, if you don't have a tart pan or just prefer a pie pan, then that's just fine.
There are plenty of topping options for this cheesecake. You could decorate it with some piped whipped cream, a chocolate sauce, nuts, or even a chocolate ganache. I keep things simple with just some chocolate sprinkles to dress it up a bit. Or just leave it unadorned, and enjoy it all that Irish cream goodness!
Find more no-bake cheesecakes in the Recipe Index.
More Irish Cream Desserts