As far as I'm concerned, it's tough to beat a batch of homemade brownies. Sure, I like more elaborate things, too, but there's just something so perfect about a freshly baked brownie.
I've often said that brownies are a great starting point for new bakers. But, they're also a rewarding, delicious thing for more experienced bakers. I couldn't begin to count how many times I've whipped up a quick batch of brownies for friends or even just for a treat to keep all to ourselves.
This particular brownie recipe is my go-to for rich, dark, fudgy brownies. I've adjusted it here and there over the years to get it where it is. So, at least for now, this is just how I like to make a simple batch of brownies.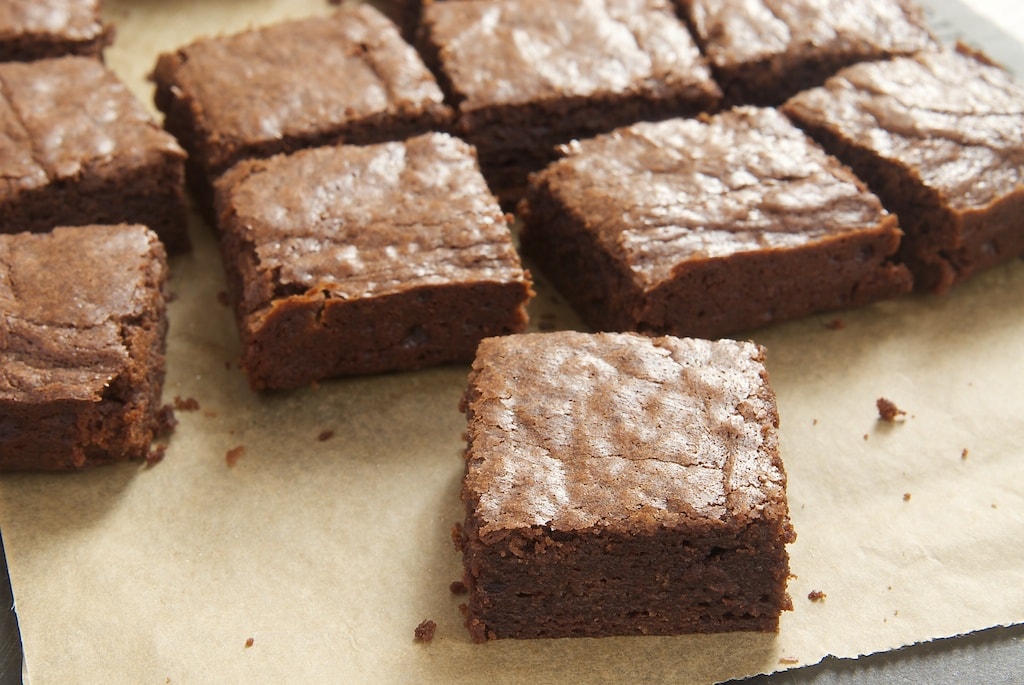 Of course, most of you know I'm going to get on my chocolate soapbox and tell you that you absolutely must use good chocolate for making brownies. With this much flavor focus on chocolate, it's time to break out the good stuff. It doesn't have to be expensive chocolate. Just pick one that you enjoy eating on its own, and it should translate well into brownie form.
I prefer a fudgy brownie most of the time. If you like yours a bit more cake-like, simply add another egg to the batter to alter the texture. You don't have to change another thing to attain cakey brownies.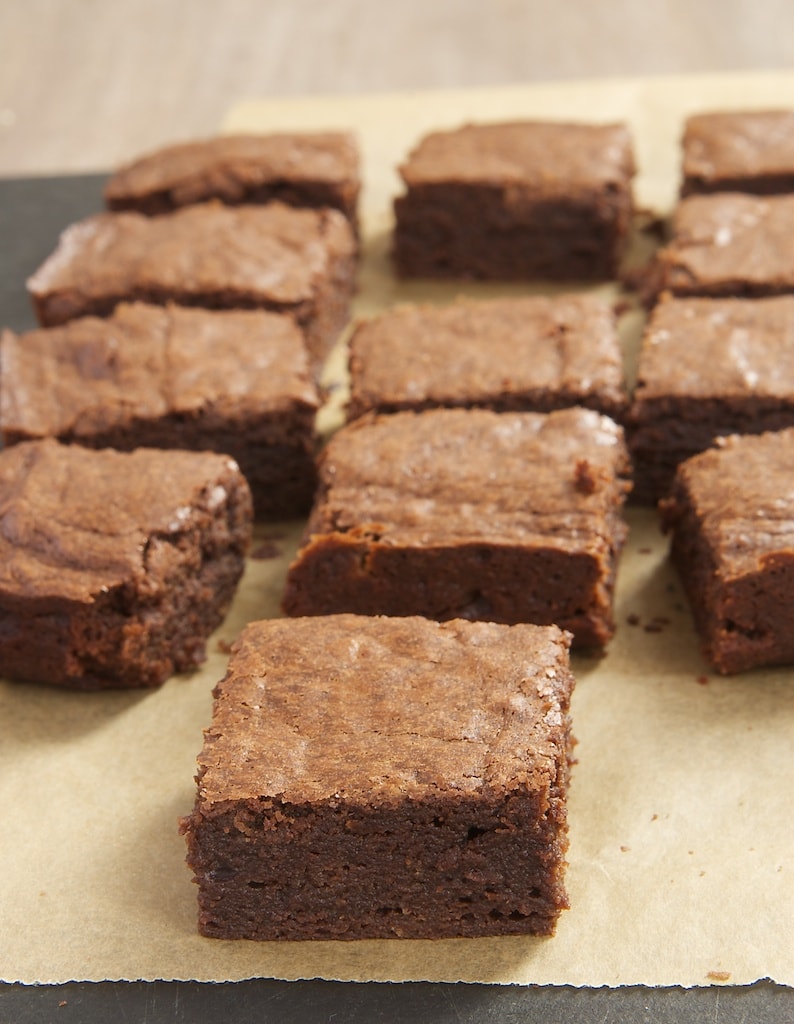 Years ago, I would have told you that I want brownies with some add-ins. I always wanted some nuts or some other ingredient mixed into the batter. These days, though, I'm more of a brownie purist when I have a real brownie craving. For the times I want something different, I simply add a little something extra to the batter.
Nuts or chocolate chips are simple additions that will keep things interesting. Dried cherries work well also. Or how about some toffee bits? If you're a sweet and salty fan, a sprinkling of coarse salt on top of the batter before baking will make you quite happy. However you choose to make them, just make them and enjoy!
Visit the Recipe Index for more brownie recipes!
This recipe was originally developed in my continuing collaboration with Go Bold with Butter, where I am a paid contributor.