These Cinnamon Roll Cookies have everything you love about cinnamon rolls, in convenient cookie form! With crispy edges and soft centers, these easy cookies are compulsively eatable.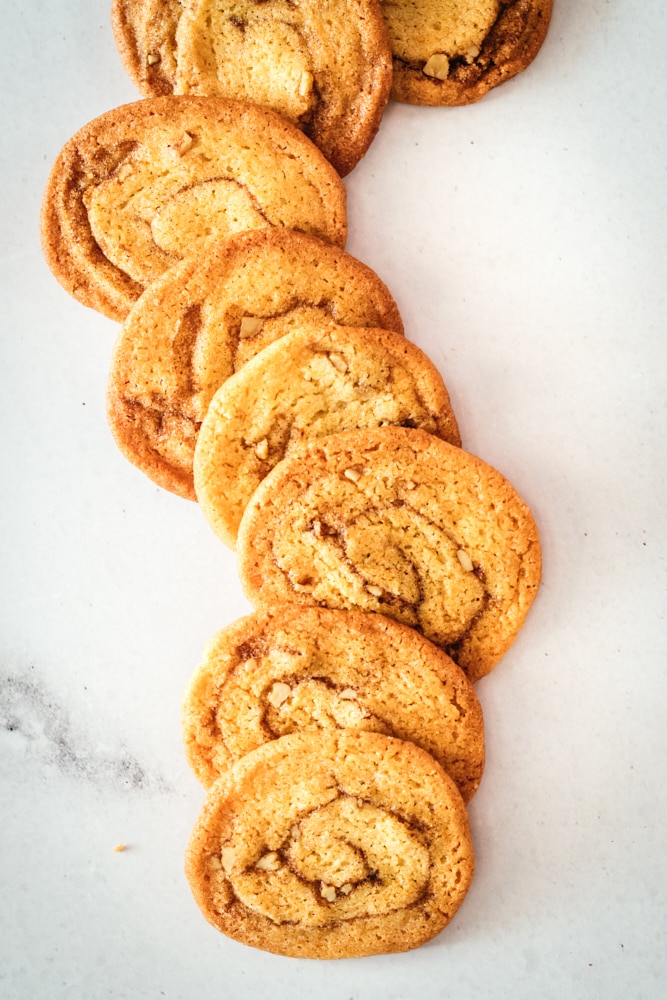 Slice-and-Bake Cinnamon Roll Cookies
Okay, well, maybe they don't have everything you love about cinnamon rolls — there's no gooey cream cheese frosting or airy spirals of baked dough. But they're a whole lot easier to make than cinnamon rolls (no yeast!) and they bring crispy sugar cookie goodness to the table, along with cinnamon and pecans. Make these Cinnamon Roll Cookies for a holiday cookie platter and they're guaranteed to be a hit!
Even though they're easier than homemade cinnamon rolls, these aren't quick cookies to whip up. They're not difficult, but they have to be refrigerated before being baked. Because of this, they do lend themselves to being good make-ahead cookies. I make the dough for these at night, then I slice and bake them the next morning.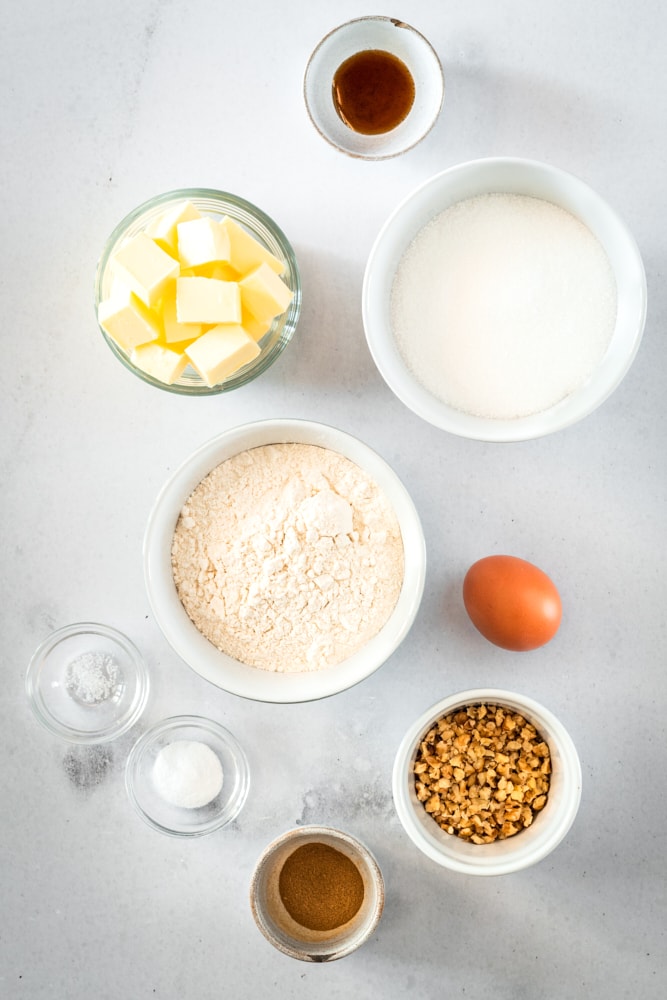 What You'll Need
This is a classic sugar cookie with a twist, so you'll need all the standard sugar cookie ingredients:
All-purpose flour – Read my explainer on baking flours.
Baking soda
Salt
Granulated sugar
Unsalted butter – Take the butter out of the fridge 30 to 45 minutes before you're ready to begin baking to let it soften.
Egg – Place the egg on the countertop with the butter so it can come to room temperature, too.
Vanilla extract
Pecans
Ground cinnamon – Cinnamon is the star of the show, so use a good one! If it's been sitting in your pantry for a few years, it might not have much flavor left.
How to Make Cinnamon Roll Cookies
Because the dough needs to be chilled, you'll want to take the refrigeration time into account if you're making these for a special occasion.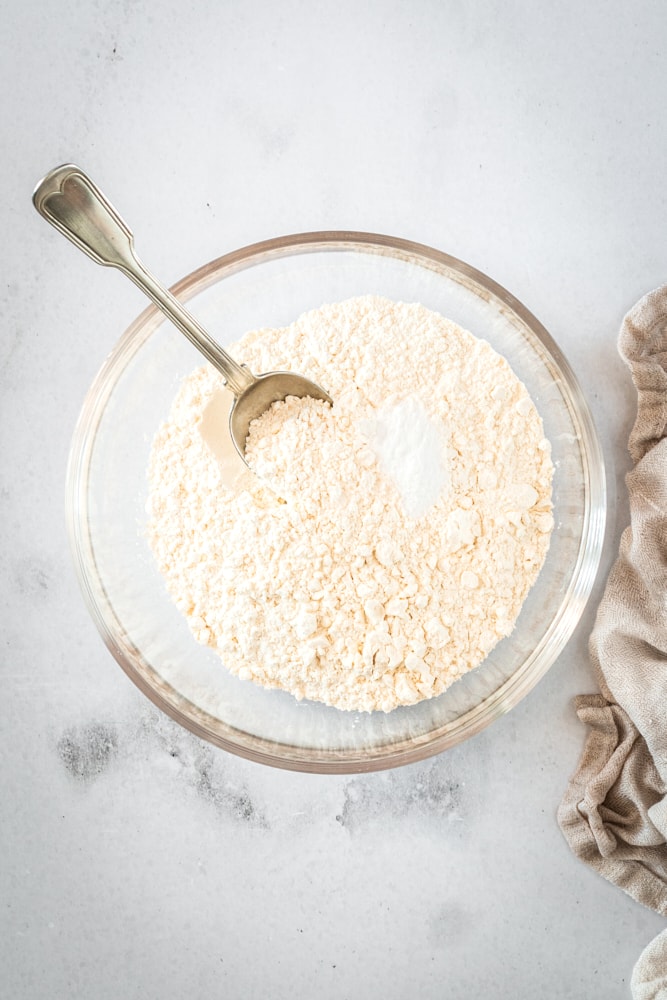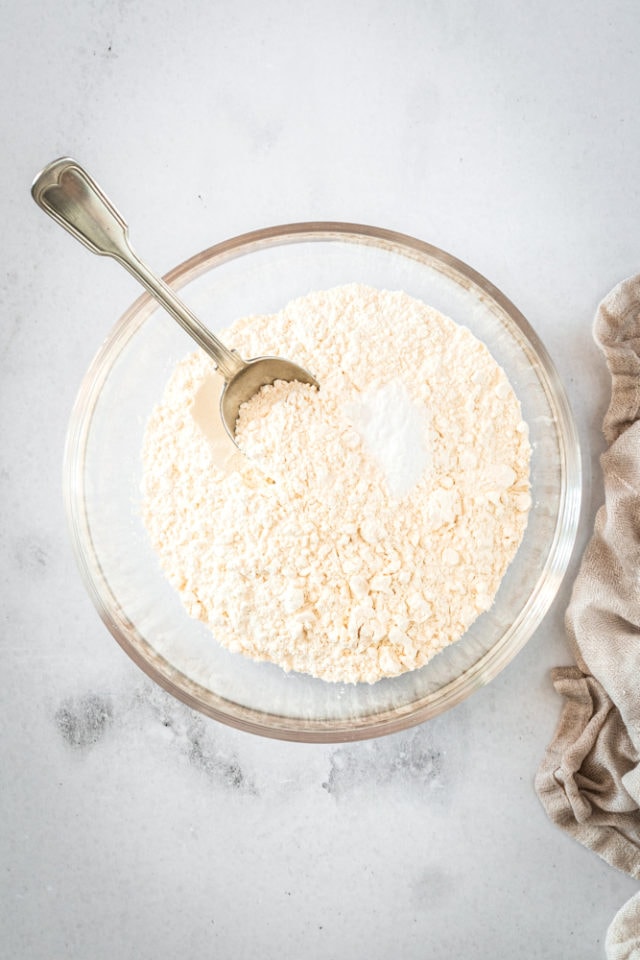 Mix the dry ingredients. In a large mixing bowl, whisk together the flour, baking soda, and salt.
Mix the wet ingredients. In another mixing bowl, cream the sugar and butter with an electric mixer on medium speed until the mixture is light and fluffy. Beat in the egg and vanilla.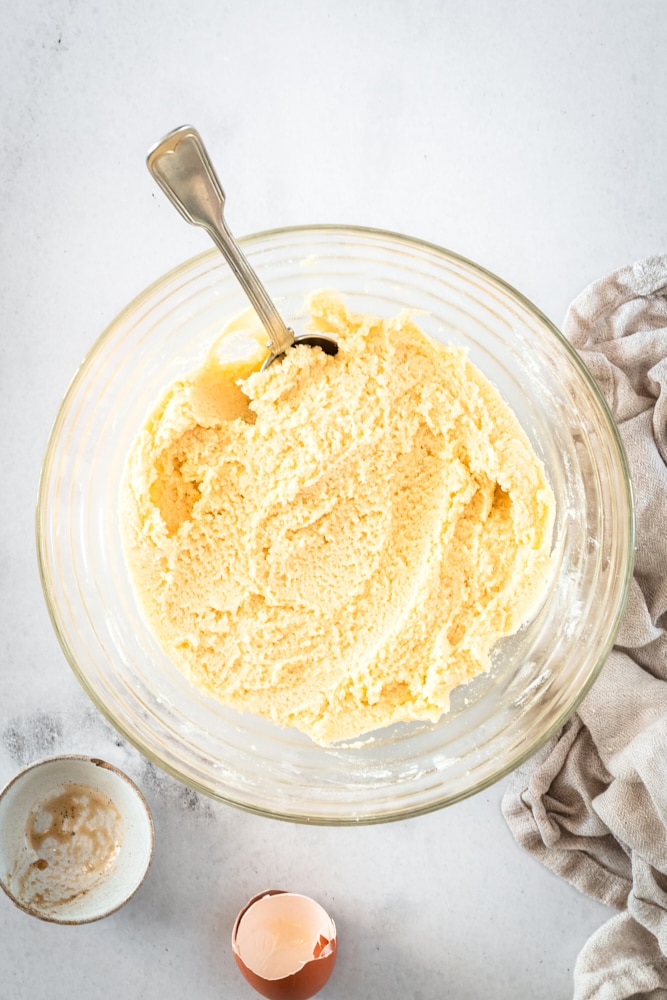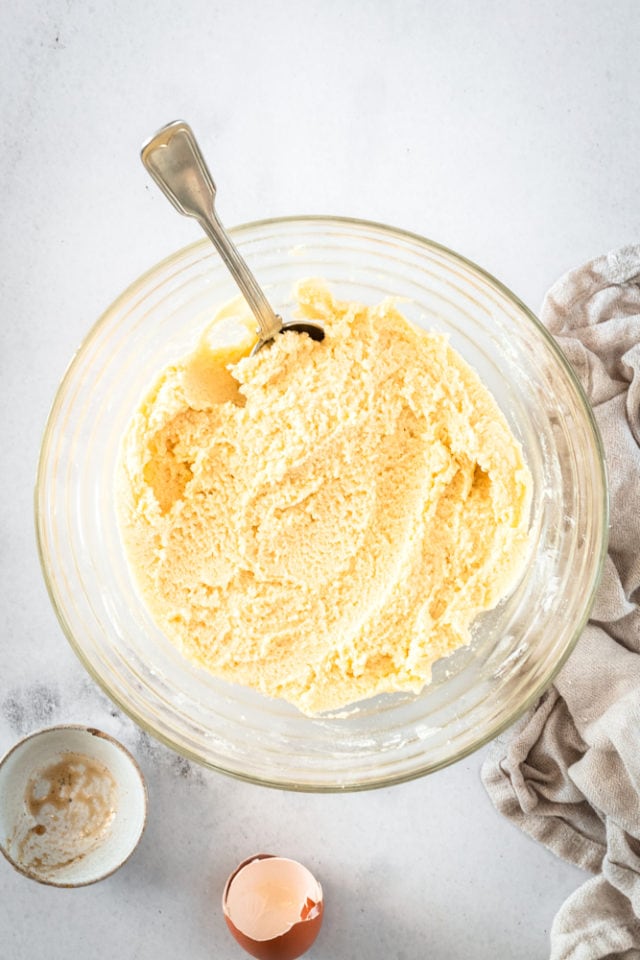 Combine the wet and dry ingredients. Reduce the mixer speed to low and slowly pour in the flour mixture, continuing to beat until just combined. Place the mixing bowl in the refrigerator for an hour.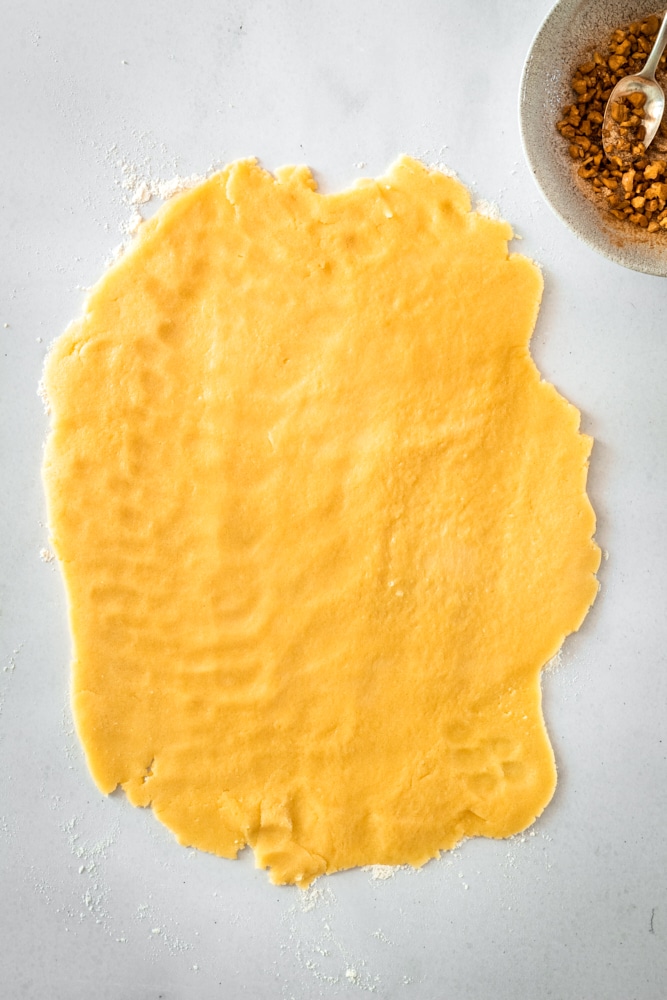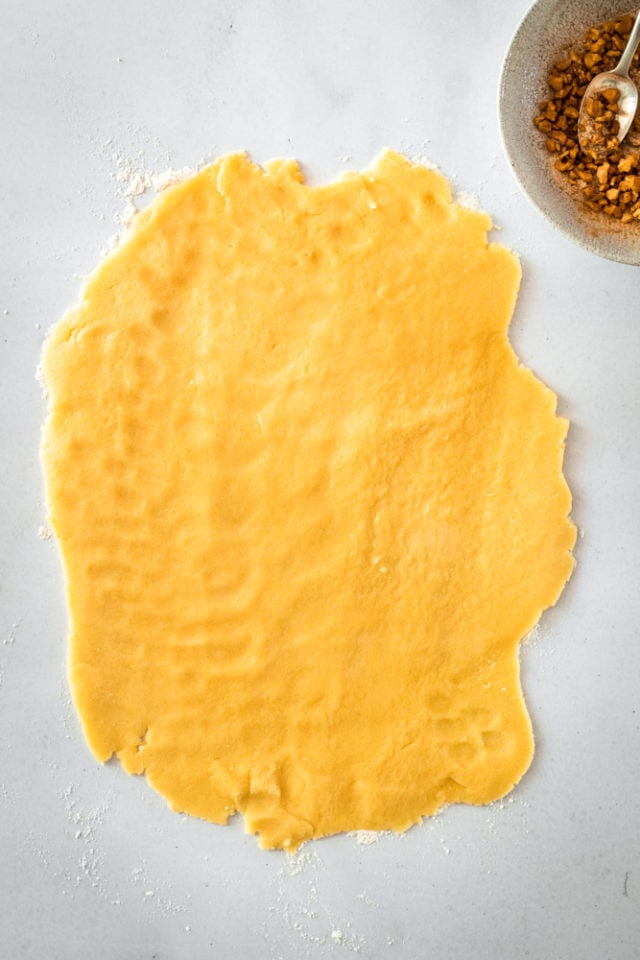 Roll out the dough. After an hour, turn out the chilled dough onto a lightly floured surface. Roll the dough into an 18″x 10″ rectangle.
Make the filling. Combine 2 tablespoons of sugar, pecans, and cinnamon in a small bowl. Sprinkle this mixture evenly over the cookie dough, pressing down gently with your hands to help it stick.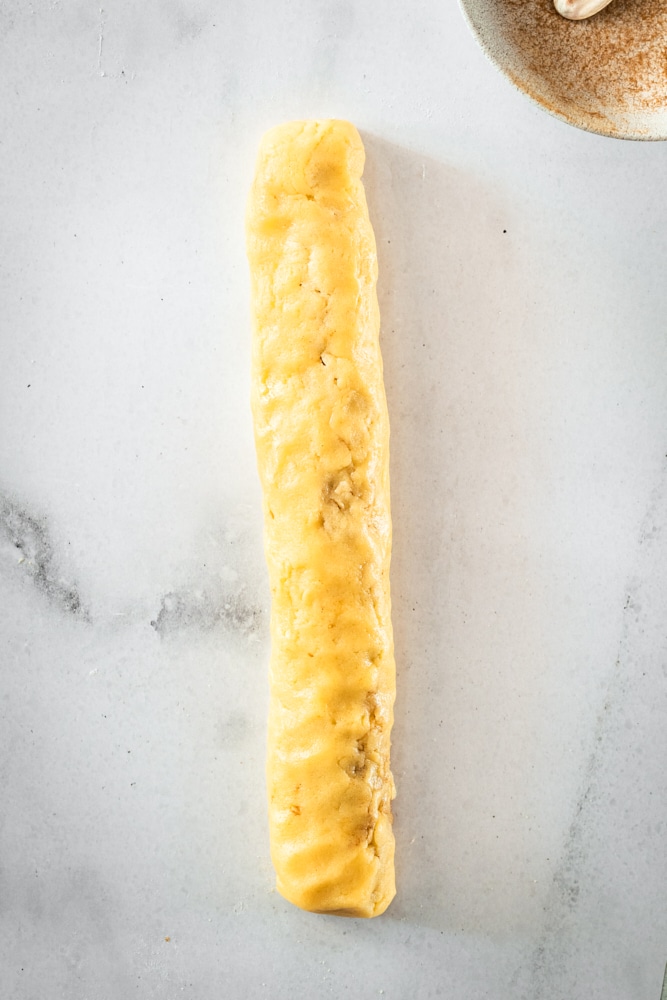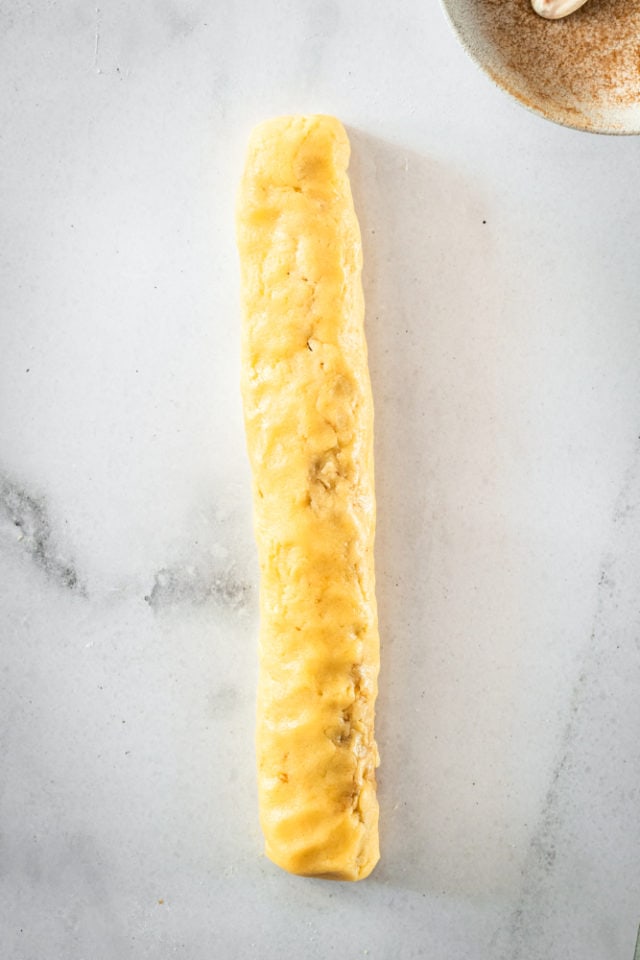 Roll up the dough. Starting with a long side, roll the dough like a jelly-roll. Place the seam side down on a sheet of plastic wrap, then wrap the dough tightly and return it to the refrigerator for at least 2 hours.
Cut and bake the cookies. Preheat the oven to 350°F and line a baking sheet with a silicone liner or parchment paper. Slice the dough into 1/2-inch rounds and place them on the baking sheet. Bake for 10 to 12 minutes, or until the cookies are lightly browned.
Cool the cookies. Let the cookies cool on the baking sheet for 5 minutes, then transfer them to a wire rack to finish cooling.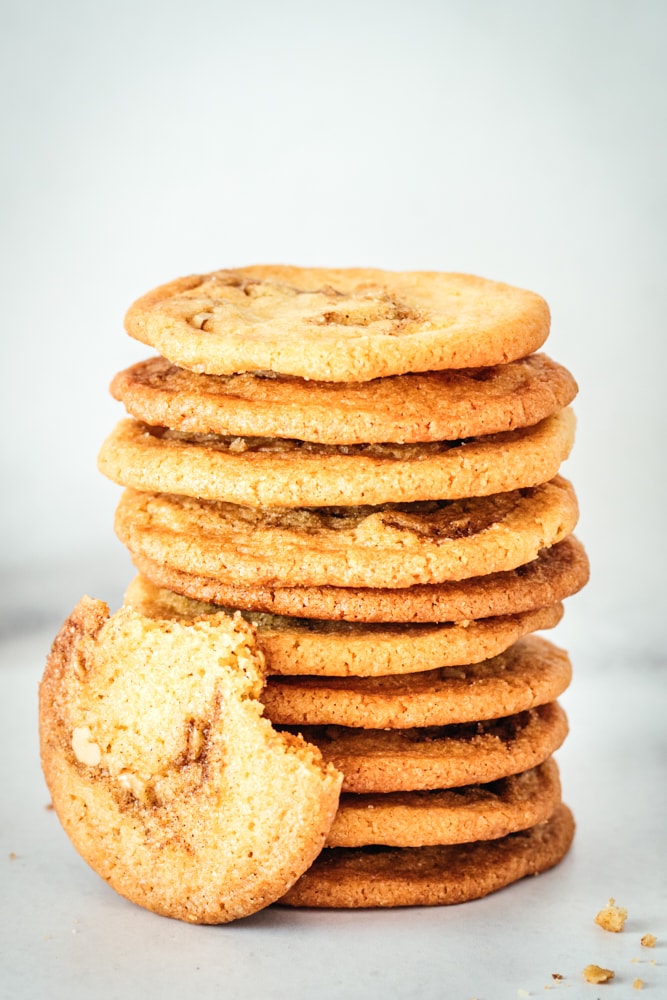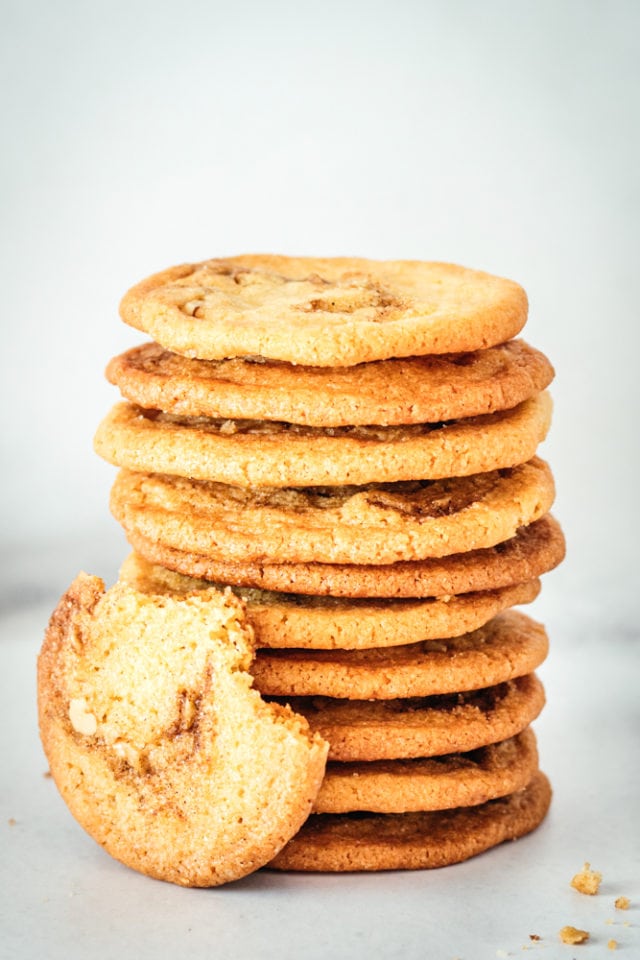 Tips for Success
Here are a few tips to make these cookies turn out beautiful!
Give them space. Be sure to give your Cinnamon Roll Cookies plenty of room on the baking sheet, because they do spread quite a bit. They'll be much more holiday-worthy if they don't run all over each other.
Or try a third round of refrigeration. If you find that handling the dough to cut it into slices has warmed it up a bit, you can place the baking sheets with the unbaked cookies in the refrigerator for another hour to firm them up. This will keep them from spreading too much.
Roll the dough tightly. This is really important! It prevents gaps and uneven shapes.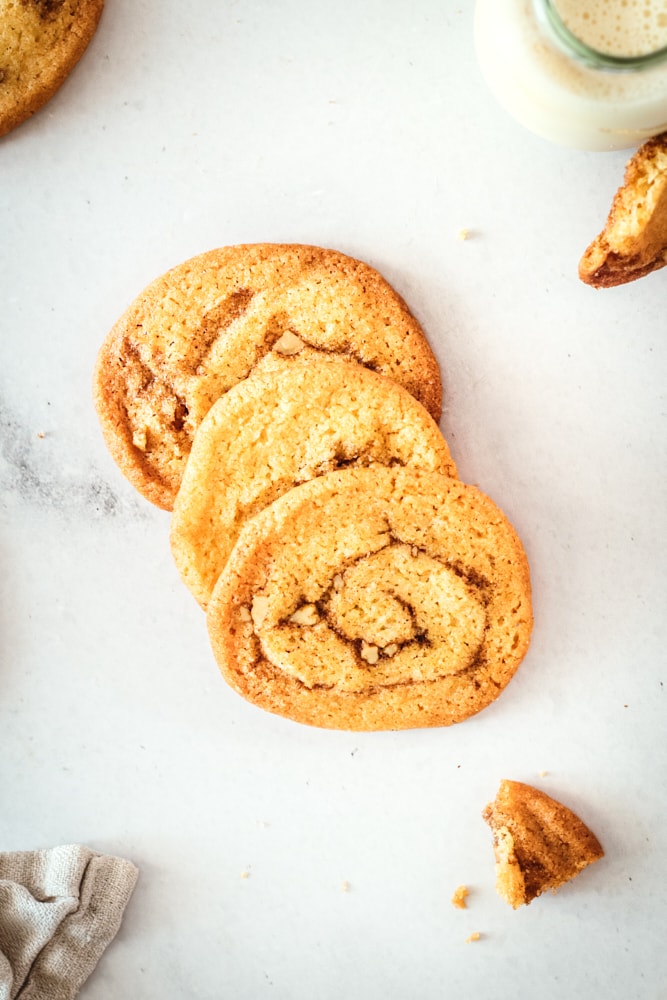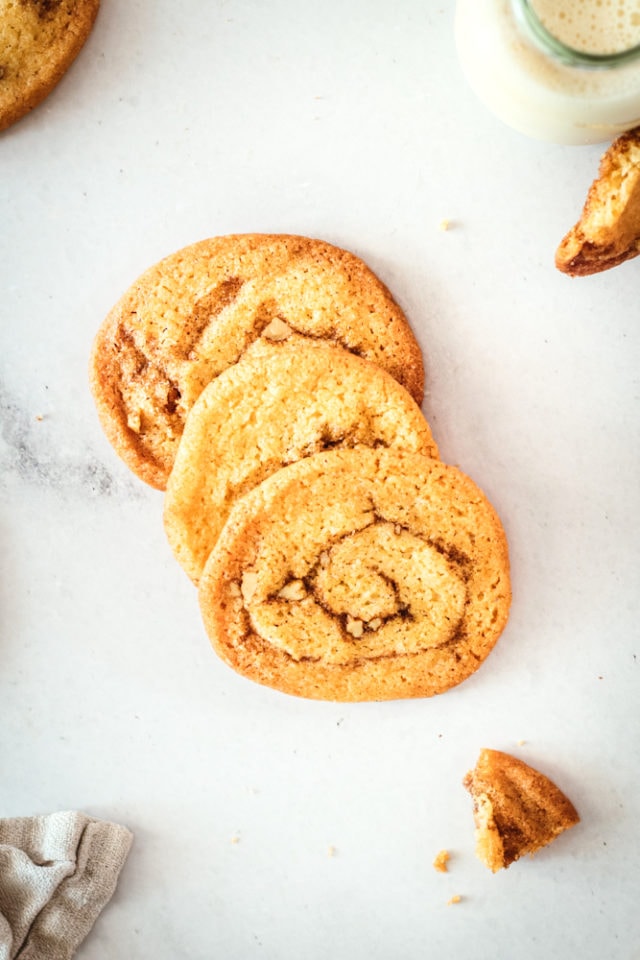 Variations
Here are a few ways to switch up this Cinnamon Roll Cookie recipe and make it your own:
How to Store
Whenever you store cookies, you need to make sure they're completely cooled first. Then, place them in an airtight container or zip-top bag for up to a week at room temperature.
Can These Cookies Be Frozen?
You can also freeze these cookies, either after they're baked or before. Thaw baked cookies at room temperature; frozen cookie dough should be thawed in the fridge, then baked according to the recipe instructions.