These mini cheesecakes are the perfect one-bite treat! Start with a traditional graham cracker crust, add on a layer of rich cheesecake filling, and finish with a variety of toppings.
Bite-Sized Cheesecakes With Toppings
Dessert is never the lightest course of a meal, but of all the desserts out there, cheesecake is perhaps the most decadent and rich. When you're putting together a dessert spread for a party, this can be a problem—no one's going to have room for cookies and other treats after they have a slice of cheesecake!
Mini cheesecakes are the perfect solution.
These easy mini cheesecakes are ideal for parties. Instead of cutting everyone a tiny sliver of cheesecake, guests can grab a cheesecake bite—or maybe two so they can try a few different toppings.
Rather than making toppings from scratch, I simply use some store-bought options like jam and caramel sauce, which makes it easy to present several options. I've shared my favorite topping ideas below, but feel free to get creative and come up with some ideas of your own.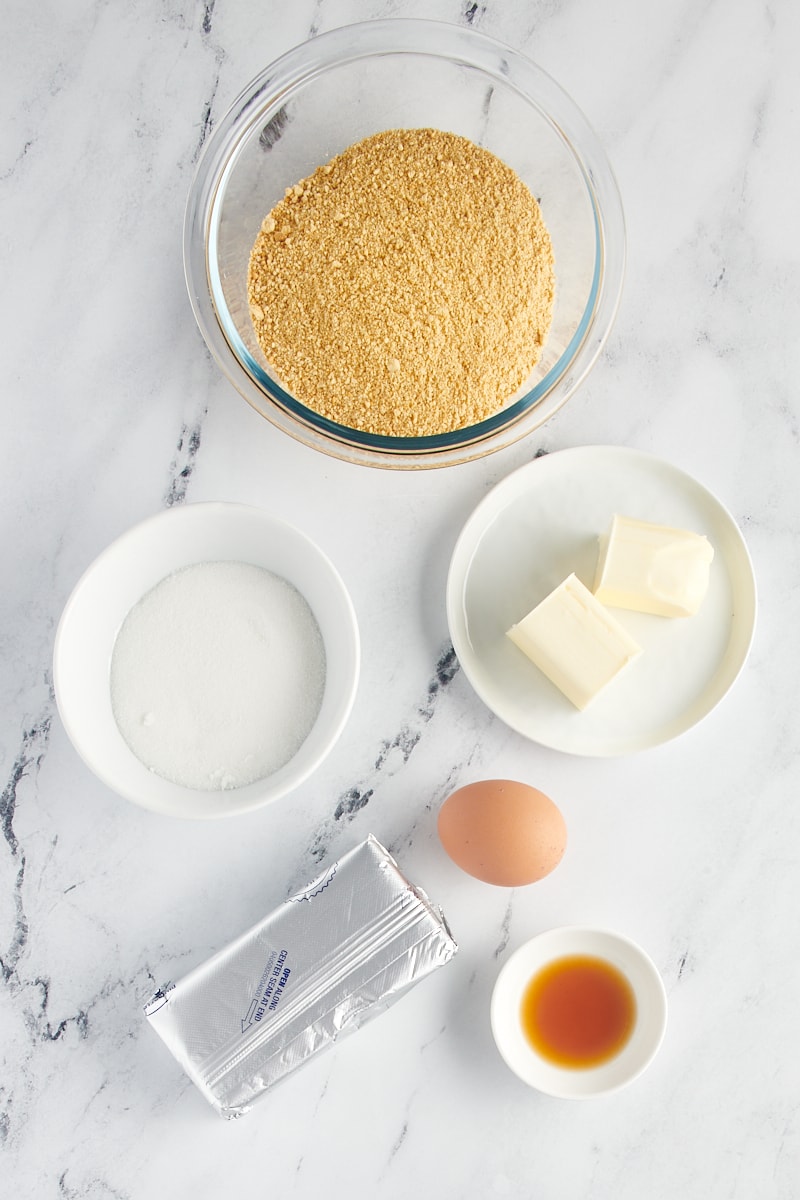 What You'll Need
Scroll down to the recipe card to find the ingredient quantities and recipe instructions.
Graham Cracker Crust:
Cheesecake Filling:
Topping Options: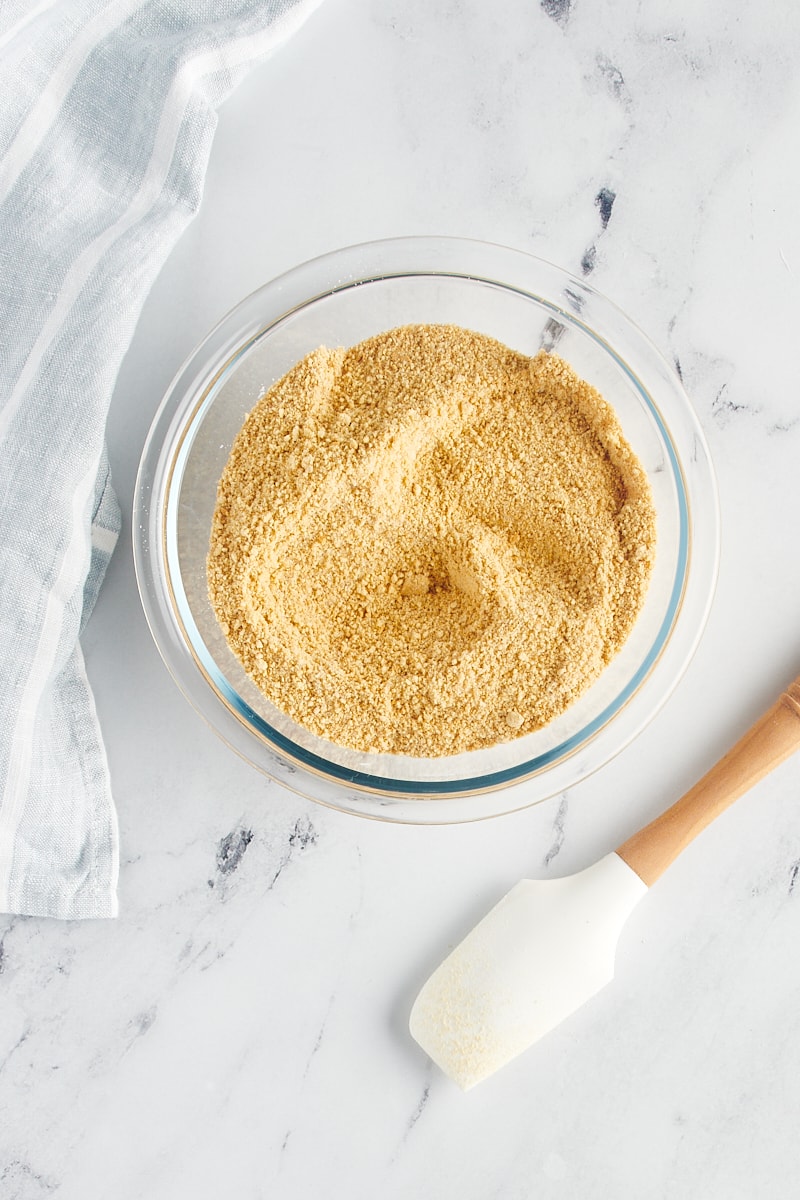 How Many Graham Crackers Make a Cup of Crumbs?
If you're using the large "sheets" of graham crackers that are perforated to form 4 smaller crackers, you will need 7 or 8 sheets for each cup of graham cracker crumbs in a recipe. If you're using another type of graham cracker, about 100 grams of graham crackers will produce about a cup of crumbs.
How to Make Mini Cheesecakes
The beauty of these mini cheesecake bites is they're a lot less fussy than a standard-size cheesecake, which means you don't need a waterbath and they're much less likely to crack. (And if they do have small cracks on the top, you'll be hiding them with the toppings anyway.)
Start with the crust:
Prepare. Preheat your oven to 350°F and generously grease a 12-cup mini cheesecake pan or line a 24-cup mini muffin pan with paper liners.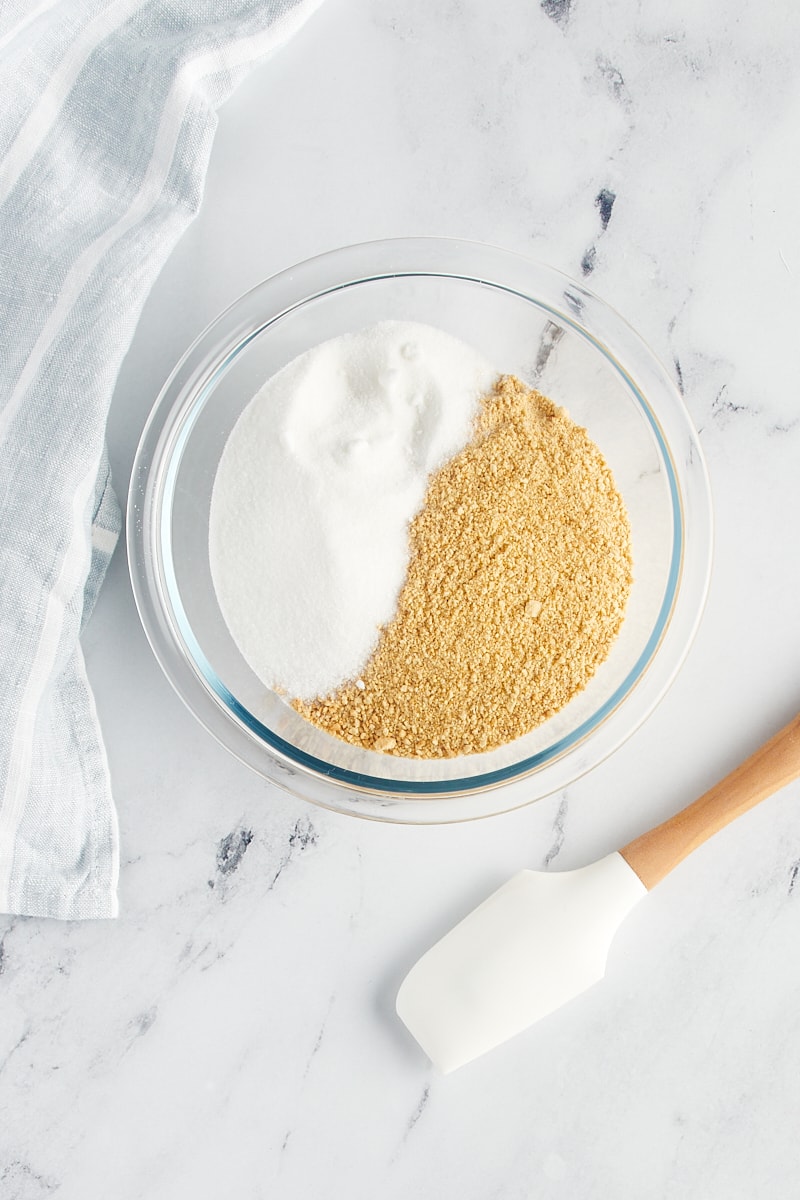 Make the crust mixture. Stir together the graham cracker crumbs, sugar, and melted butter in a small mixing bowl. (I prefer a thick crust, but you can scale this back if you want them thinner.)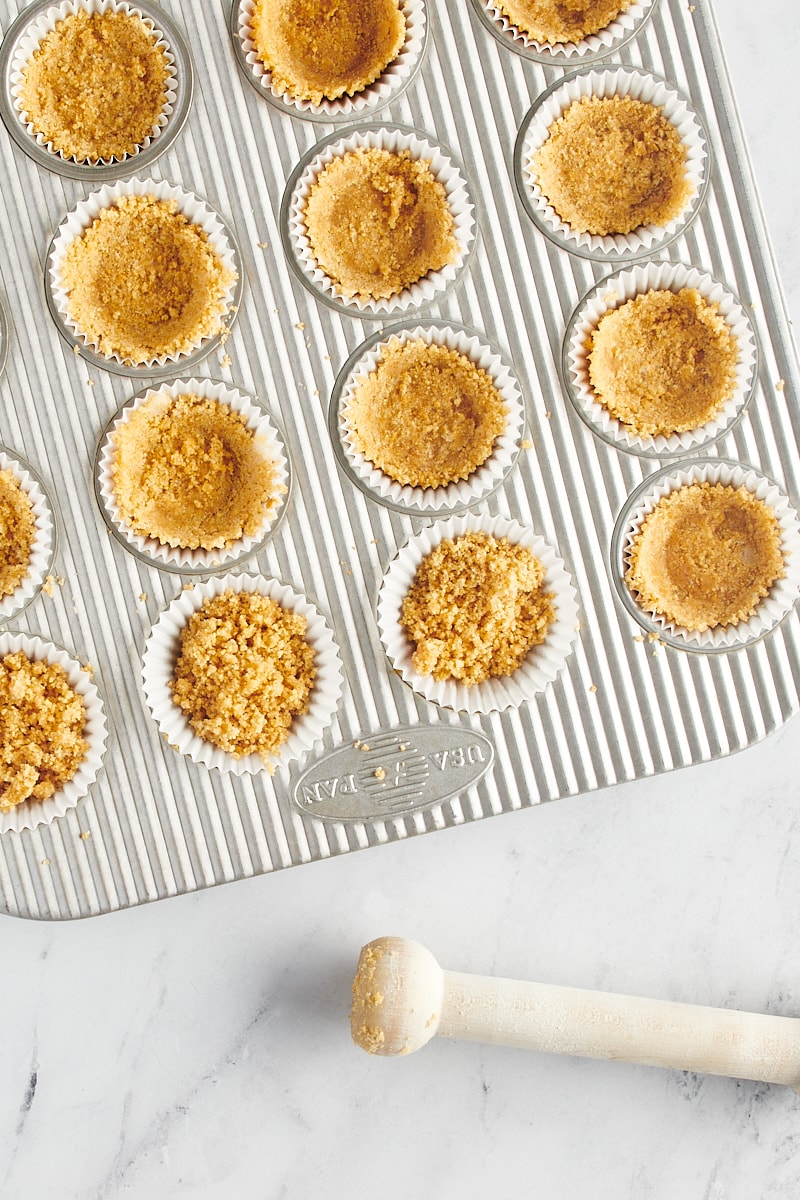 Form the crusts. Divide the crust mixture into the muffin or cheesecake pan cups, then press it into the bottom and about halfway up the sides. If you have a tart tamper, it works wonderfully here.
Make the filling and finish: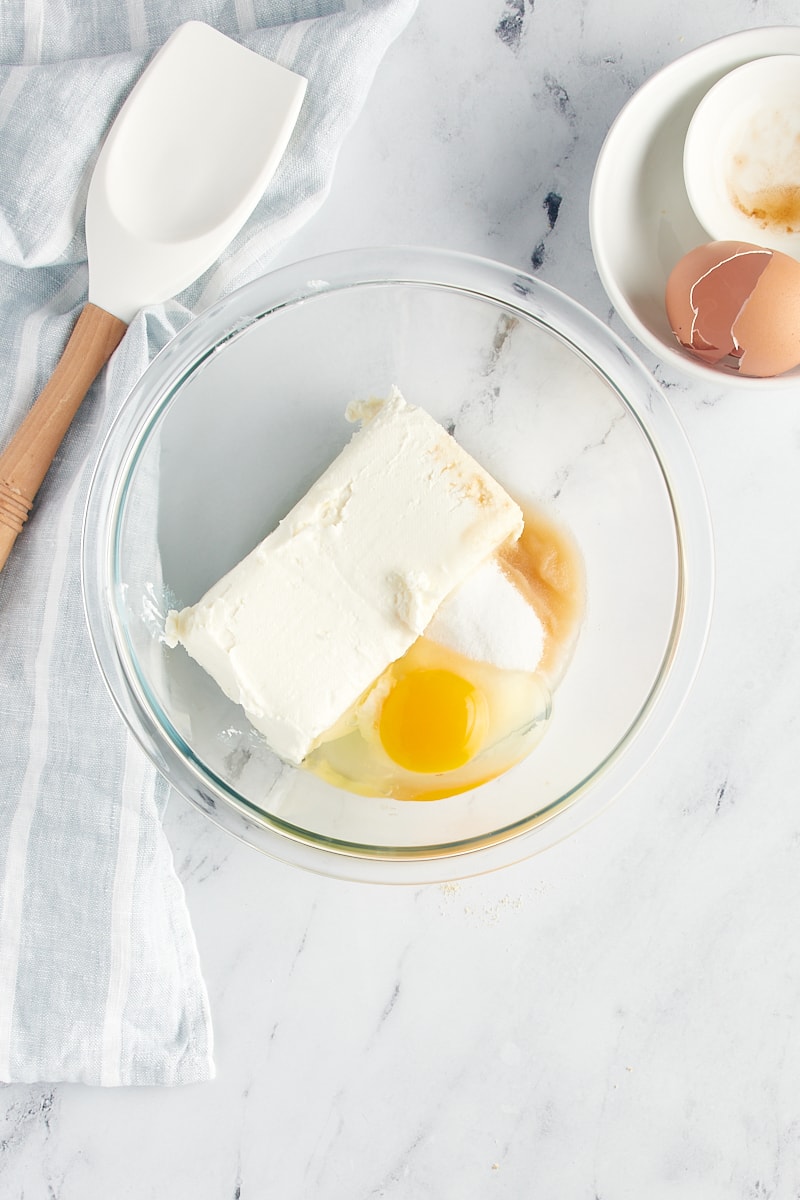 Beat the filling ingredients. Use an electric mixer on medium-low speed to beat the cream cheese, sugar, egg, and vanilla in a mixing bowl until the filling is completely smooth.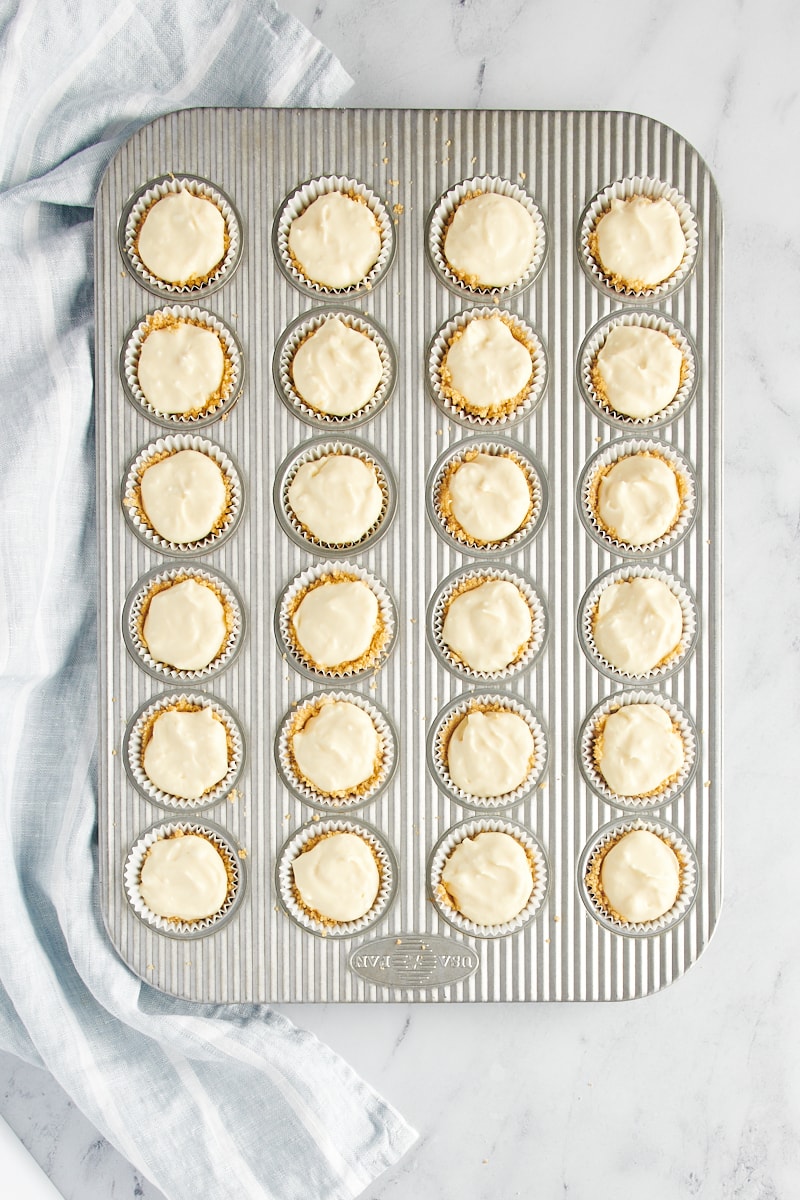 Bake. Divide the cheesecake batter into the muffin cups, then bake 12 to 14 minutes, or until set.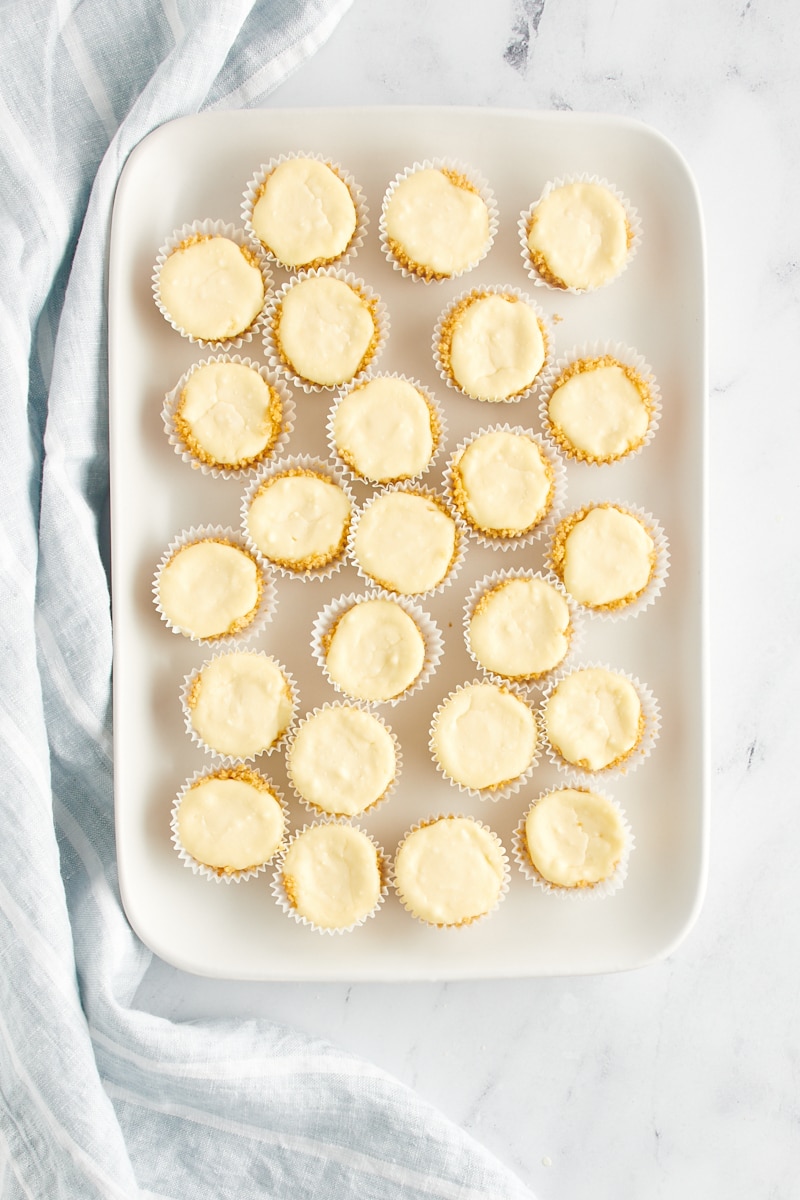 Cool. Let the cheesecakes cool to room temperature before chilling in the refrigerator for at least 2 hours, then add your desired toppings and return to the refrigerator until you're ready to serve.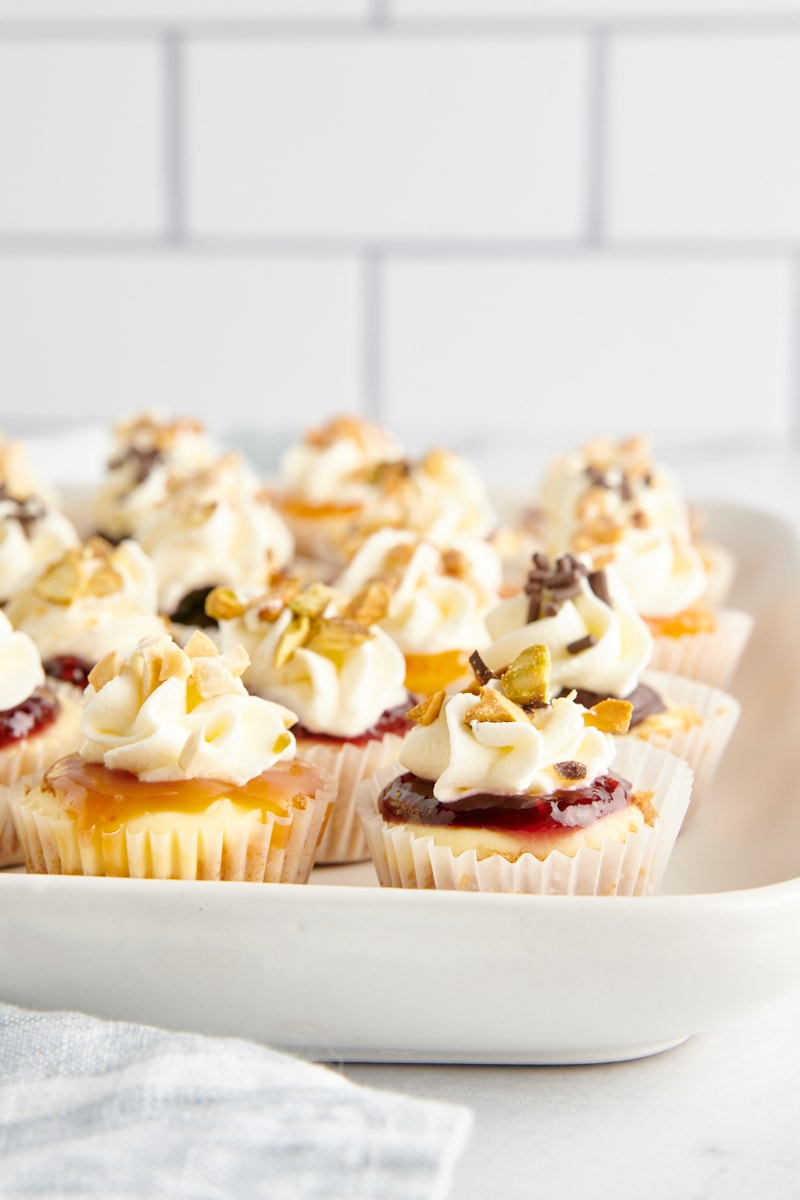 Mini Cheesecake Pan vs. Mini Muffin Pan
Both of these pan options will work for this recipe, but unless you plan on making mini cheesecakes often, you're probably better off using a mini muffin pan instead of buying a mini cheesecake pan.
A mini cheesecake pan is much like a mini muffin pan, but with removable bottoms. The pan has a hole in the bottom of each compartment, and a small disc is used to cover the hole. When the cheesecakes are done, you can use the handle of a wooden spoon or your finger to push the cheesecakes up and out of the pan. This makes the cheesecakes much easier to remove and eliminates the need for using liners.
You'll also get a more traditional cheesecake shape with the mini cheesecake pan, as the muffin pan cups flare outwards.
Whichever option you use, your mini cheesecakes will be delicious!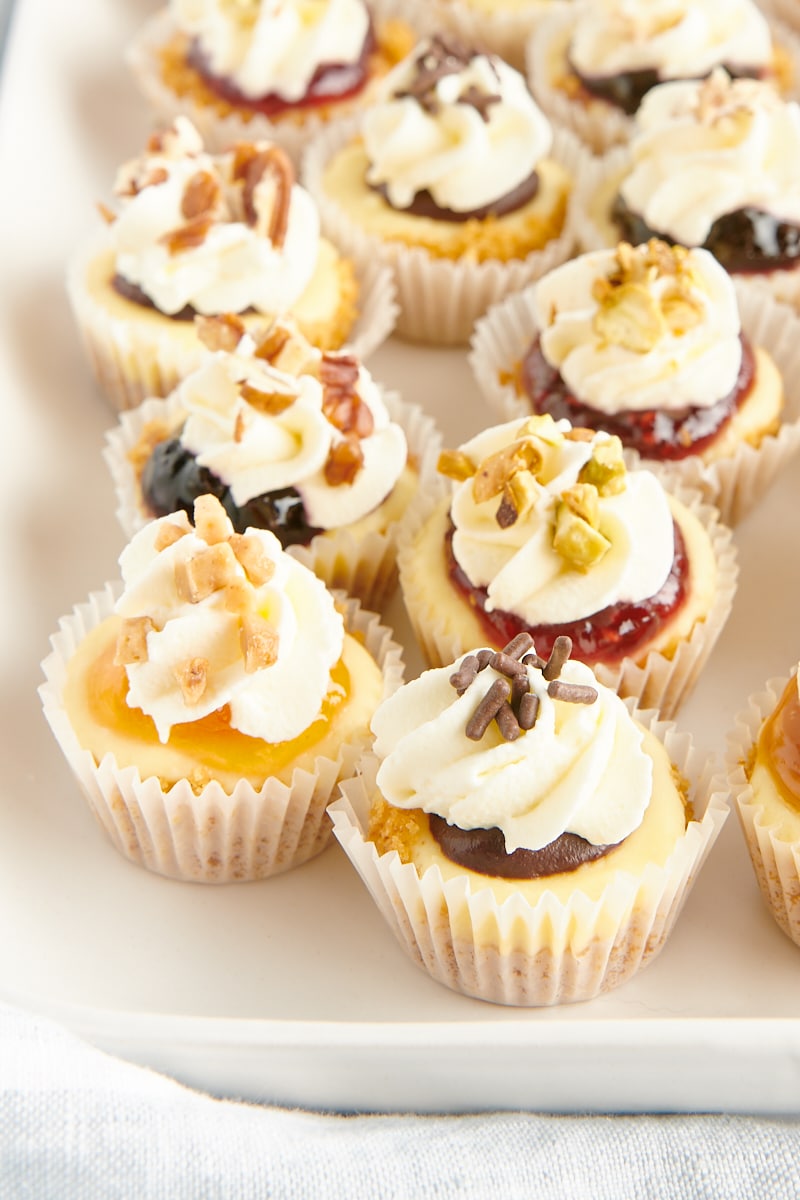 Tips for Success
Here are some simple tips for perfect mini cheesecakes:
Let the cream cheese come to room temperature. This is the best way to make sure your filling blends smoothly, without any lumps.
Don't overmix the filling. You might think because there's no flour in the filling, you can't overmix it, but that's not the case! Mixing too long will introduce too much air, which can make your mini cheesecakes fall and crack.
Use liners in the muffin tin. While you can often go without them when making cupcakes and muffins as long as you grease the pan enough, cheesecake is much more difficult to remove in one piece.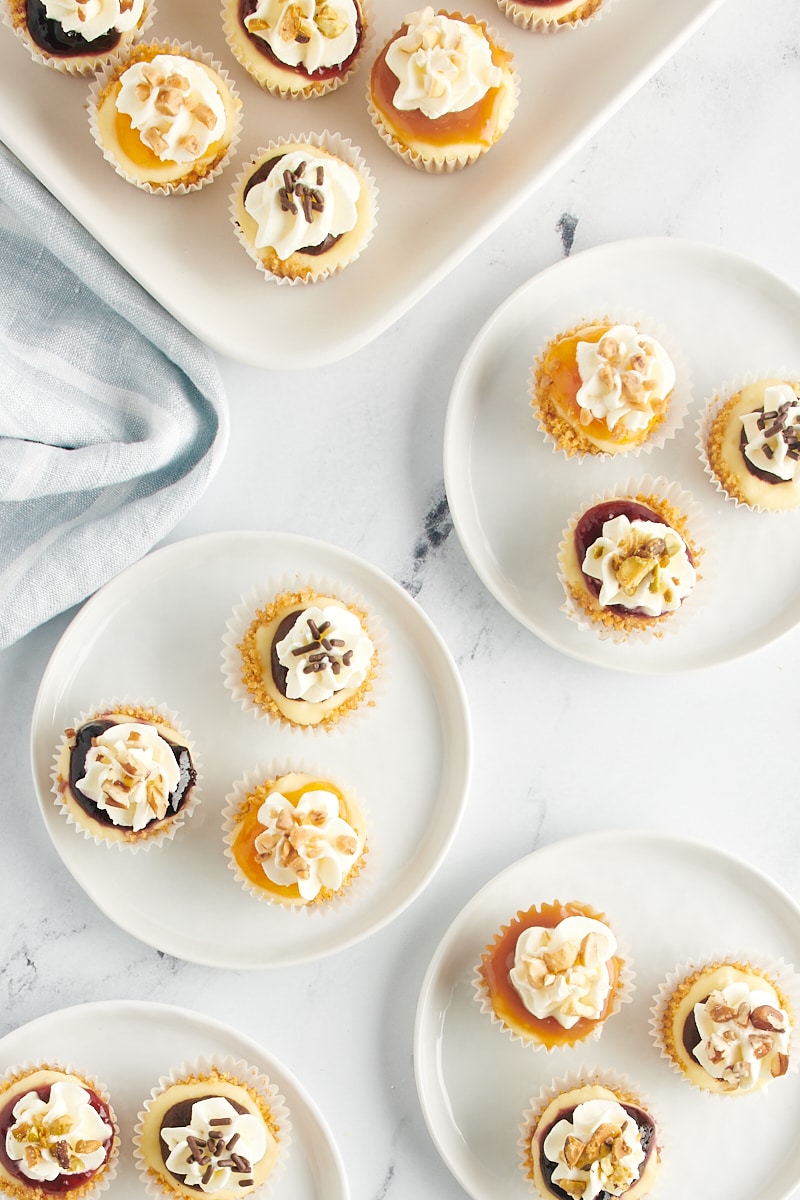 Variations
I've already given you lots of topping ideas, but I can't resist listing a few more options.
How to Store
Store mini cheesecakes in an airtight container in the refrigerator for 3 to 5 days. Let them come to room temperature before serving for the best taste and texture.
Can This Recipe Be Frozen?
These mini cheesecakes freeze beautifully; store them in an airtight container in the freezer for up to 2 months and let them thaw in the refrigerator before serving.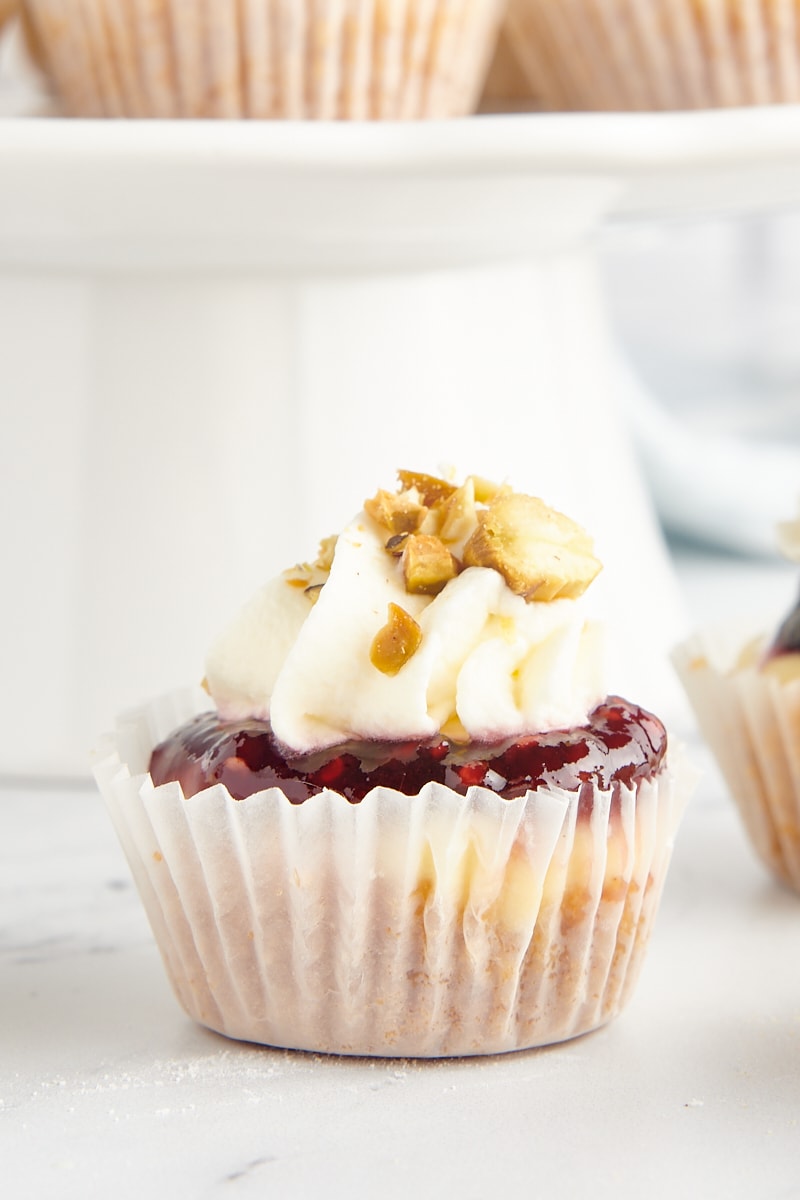 More Mini Cheesecake Recipes