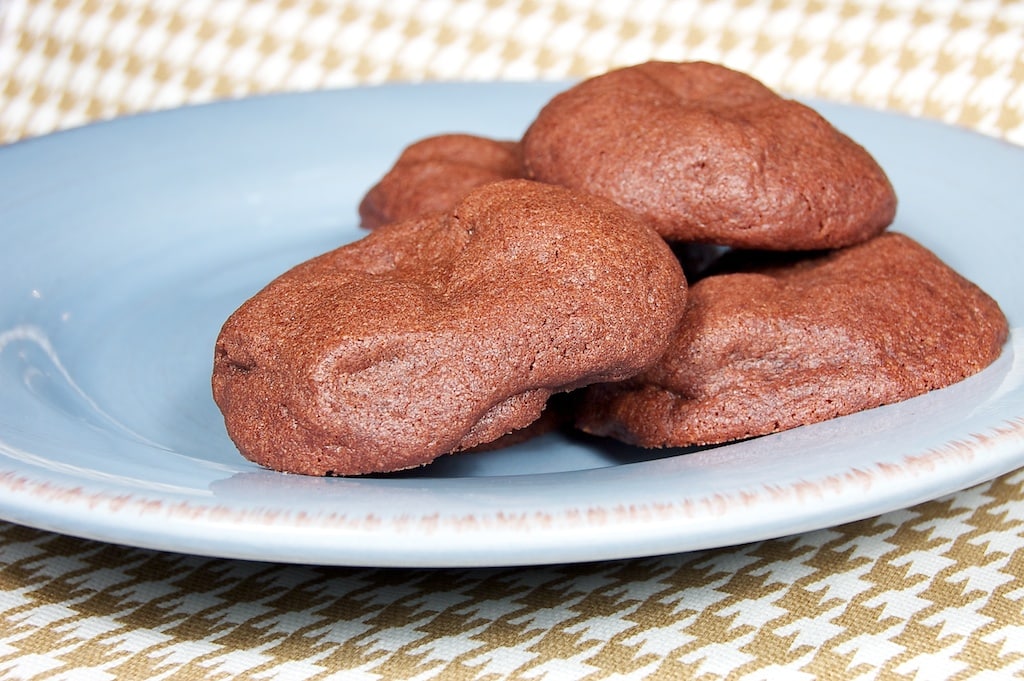 For my recent birthday, I received five (yes, five) new cookbooks. One of these five, from Quinn, was The Ultimate Chocolate Cookie Book. Of course, I'm sure this was a completely unselfish gift. Surely he's not trying to encourage me to make more cookies. Anyway, I thought my first recipe to try should be something Quinn would really like. He's a big caramel fan, so I knew he would like these.
These cookies have a caramel center. To make the center, store-bought chewy caramels do the trick. You'll need about 36 of these, with each one cut in half. I recruited Quinn for caramel duty. Baking was delayed as he stacked them for their photo shoot. Baking was further delayed when I foolishly remarked that he could make a little "Caramelhenge" out of them. Ah, such is life with Quinn.
These were, as predicted, a big hit with Quinn. Not the prettiest cookies I've ever seen. A bit lumpy. Some looked like standard cookies, while some looked like cookies wrapped around caramels. I'm not really a big caramel fan, so I think I would have preferred a different filling. The recipe suggested some variations – chocolate-covered almonds, Hershey's kisses, hazelnuts… you get the idea. In hindsight, I would have made part of these with different fillings. It would be kinda like the Whitman's Sampler of chocolate cookies. Hmmm… perhaps I'll give it a try some day.