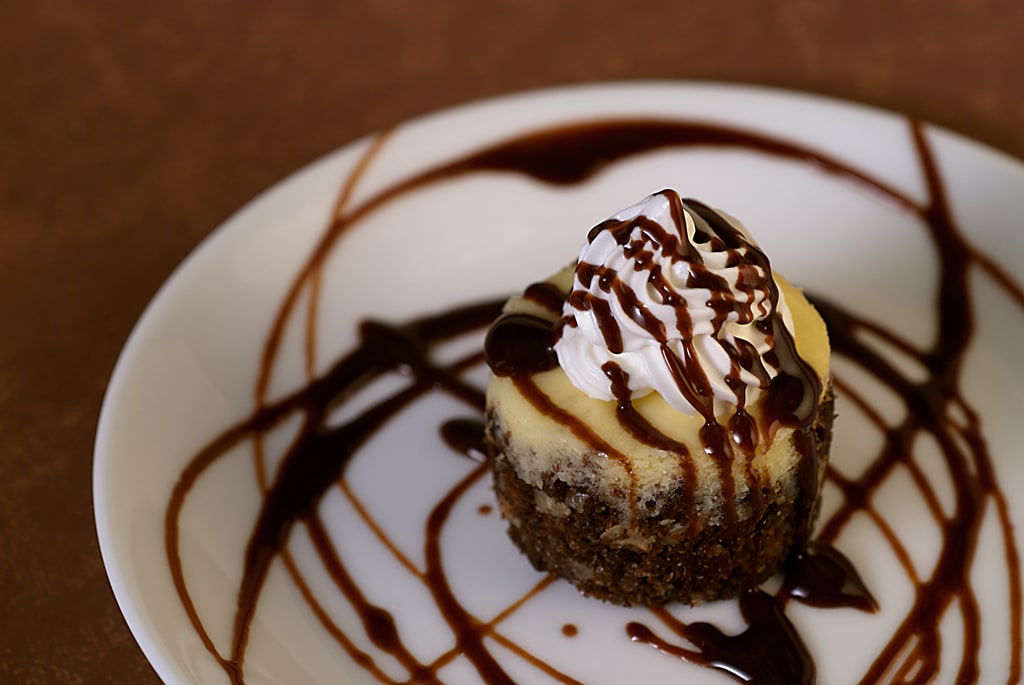 When I came across this recipe in Cooking with Paula Deen, I realized that it had been far too long since I put my mini cheesecake pan to use. I've been anxiously awaiting the holiday season so I could justify making these little treats.

Hazelnuts have become my friend. Granted, pecans will always be my first love, but there's just something about hazelnuts that greatly appeals to me. Throw in some chocolate, and I'm a goner for sure. Plus cream cheese, too? Are you kidding me?
For those of you without the mini cheesecake pan, let me tell you a bit about it. It looks much like a muffin pan with super-straight sides. However, the bottoms of each cup are removable. So, when it's time to take your cheesecakes out of the pan, you can just push up on them from the bottom and release them quite easily. I'm sure these could be made in a muffin pan, but I think that the cups would need to be lined. They would still be delicious, if just a little lacking in the presentation department.
One of the best things about these little cheesecakes is their simplicity. Preparation time is very quick. The only thing remotely time-consuming is pressing the crust into the pan. If you can accept that, then you can have these incredibly delicious cheesecakes whipped up in no time.
Yield: 18 mini cheesecakes
Prep Time: 25 minutes
Cook Time: 20 minutes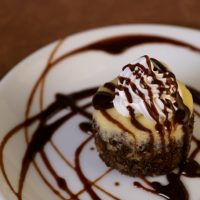 For the crust:
1 & 1/2 cups chocolate graham cracker crumbs
3/4 cup finely chopped hazelnuts
1/4 cup granulated sugar
1/2 cup unsalted butter, melted
For the filling:
16 ounces cream cheese, softened
3/4 cup granulated sugar
2 tablespoons all-purpose flour
1 large egg
1 egg yolk
3 tablespoons Frangelico
Directions:
To make the crust:
Preheat oven to 350°.
Combine cracker crumbs, hazelnuts, and sugar. Stir in melted butter. Press mixture into the bottoms and sides of 18 cups of 2 mini-cheesecake pans*. Bake for 5 minutes.
To make the filling:
Beat cream cheese with an electric mixer until creamy. Add sugar and beat until fluffy. Add flour, egg, and egg yolk, mixing until combined. Stir in liqueur.
Spoon batter into prepared crusts. Bake 18 to 20 minutes or until set.
Cool in pans completely. Then, remove from pans and chill at least 4 hours before serving.
Garnish, if desired, with whipped cream, grated chocolates, hazelnuts, etc.
Notes:
*I used one mini cheesecake pan to make 12 cheesecakes. In addition, I made one 4-inch cheesecake. Baking time was 35 to 40 minutes.
May be frozen, wrapped in plastic wrap, for up to 1 month. Thaw in refrigerator before serving.