Peanut Butter Sandwich Cookies are an all-out peanut butter experience with peanut butter in both the cookies and the filling!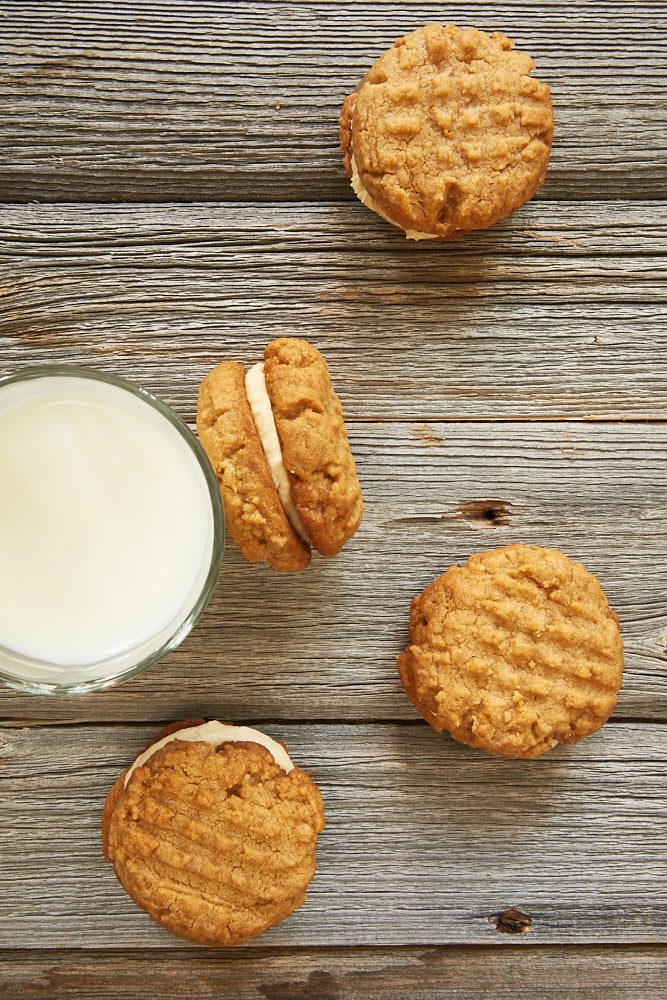 In my 8-plus years of blogging, you'd think I would have covered all my baking bases by now. But I recently realized that I'd never shared a peanut butter sandwich cookie with peanut butter frosting. A double dose of peanut butter? Yeah, that needed to be fixed as soon as possible, which leads us to today and these super tasty cookies.
The inspiration for these, of course, comes from one of my childhood favorites. Being the peanut butter fan that I am, Nutter Butters were always a no-brainer pick for me. These cookies are reminiscent of those peanut buttery cookies, but with a bit of a grown-up taste. And I must say they are delicious!

I started with what has become my go-to peanut butter cookie recipe. I've tweaked it a bit here and there over the years to get it just as I want it, and I think it's pretty fantastic.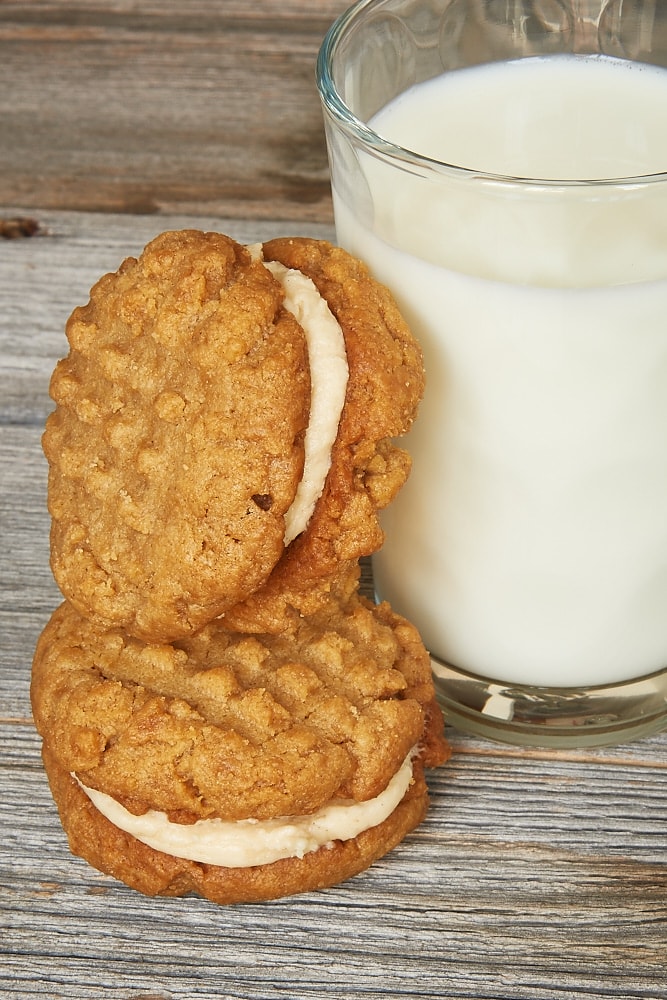 Then there's the frosting. We're going all-out peanut butter here with a peanut butter cream cheese frosting. I feel pretty confident that those store-bought cookies didn't have a cream cheese frosting, so I took some liberties there. But seriously, it is so good that I could eat it all by itself with a spoon and call it dessert. But I showed some restraint and dedicated at least the vast majority of the frosting to assembling the cookies.
If you're a fan of peanut butter like I am, you'll adore these cookies. The cookies themselves are a favorite, but add that frosting and you've really got something special! I prefer my peanut butter cookies on the soft side, but just add a couple of minutes to the baking time to get crispier cookies if you prefer.
Find more cookie recipes in the Recipe Index.
More Peanut Butter Cookie Recipes