Double Chocolate Sandwich Cookies are a wonderful chocolate indulgence. These soft, rich cookies are full of big chocolate flavor!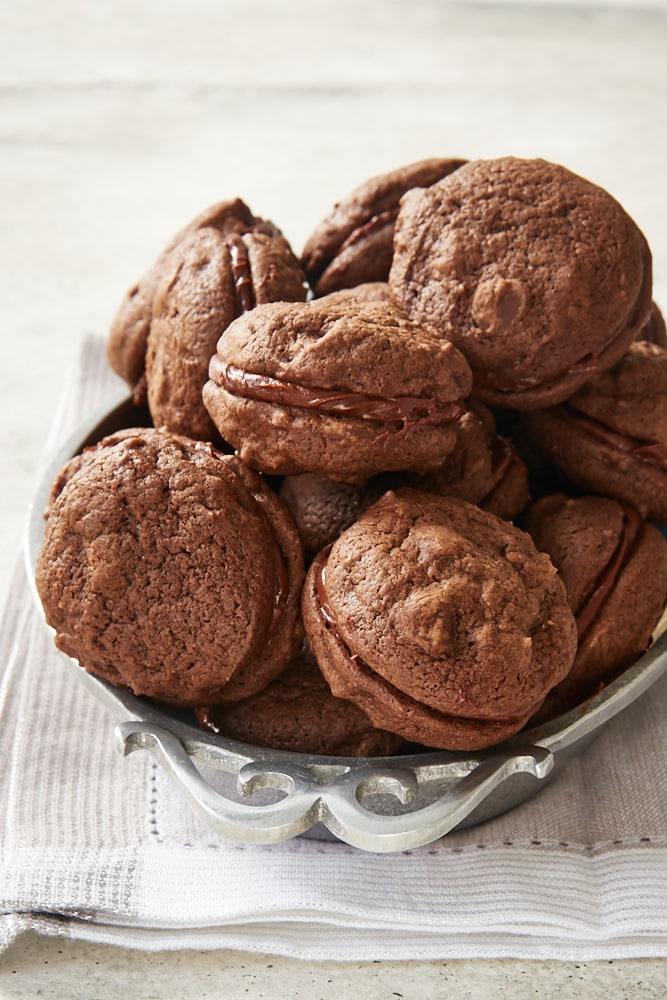 I'm so excited to share these Double Chocolate Sandwich Cookies with all of my fellow chocolate enthusiasts. With all the chocolate going on here, these cookies are just the thing to satisfy even your biggest chocolate cravings.

We start with a wonderfully soft, rich chocolate cookie made with both cocoa powder and chocolate chips. Spread on a little chocolate frosting, and you'll be in chocolate heaven!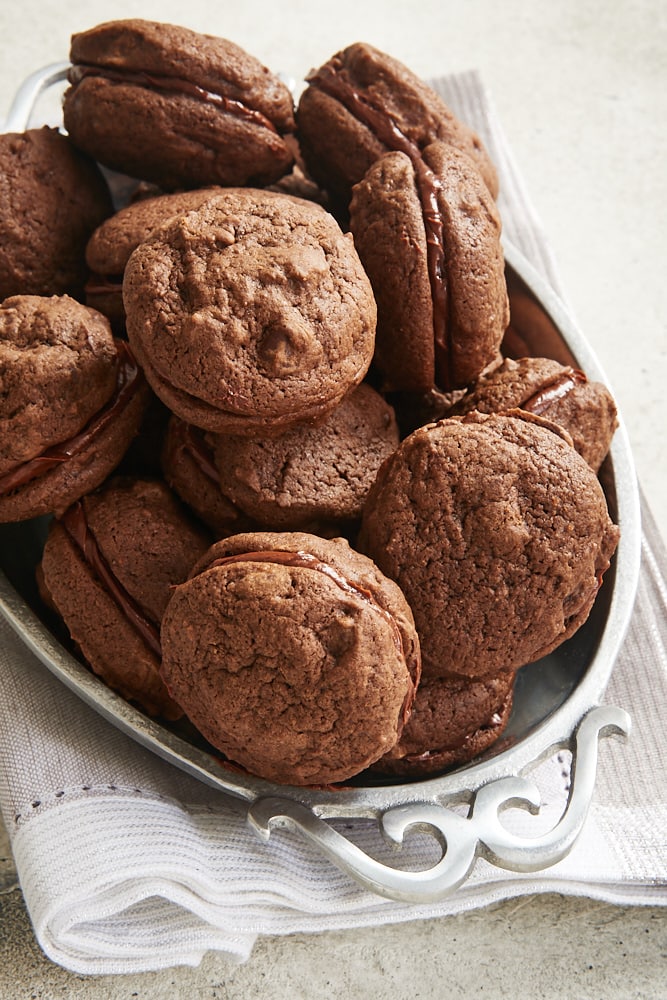 For most sandwich cookies, I like to make them on the small side because you'll be enjoying two cookies at once. You can certainly make them larger if you like. Just keep in mind that the yield will change and the baking time may be affected as well.
I often tell you that quality ingredients give you quality results. I especially find that to be true with chocolate. You don't have to spend a lot to get good chocolate. Just be sure to use chocolate that tastes good to you out of hand. We all have our favorite brands, so just go with your preference.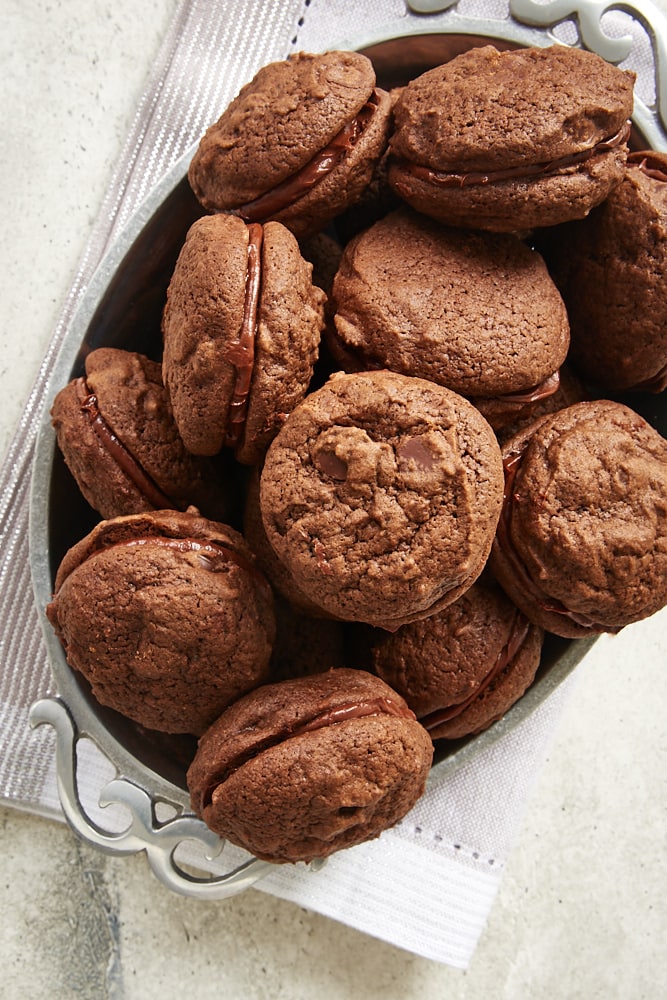 Once you've frosted your cookies, you may want to refrigerate them to allow the frosting to set. This is definitely something to consider if your kitchen tends to be warm. After that, you can set them on your counter to bring them to room temperature for serving. If the cookies won't be eaten the same day, then I recommend refrigerating any leftovers.
If you're looking for an extra dose of chocolate in your next baking project, you will find plenty of chocolate deliciousness in these fantastic Double Chocolate Sandwich Cookies. And your favorite chocolate lovers will be more than happy to help you devour them!
Find more cookie recipes in the Recipe Index.
More Chocolate Cookie Recipes