March 2, 2008
Vanilla Bean Cheesecake Bars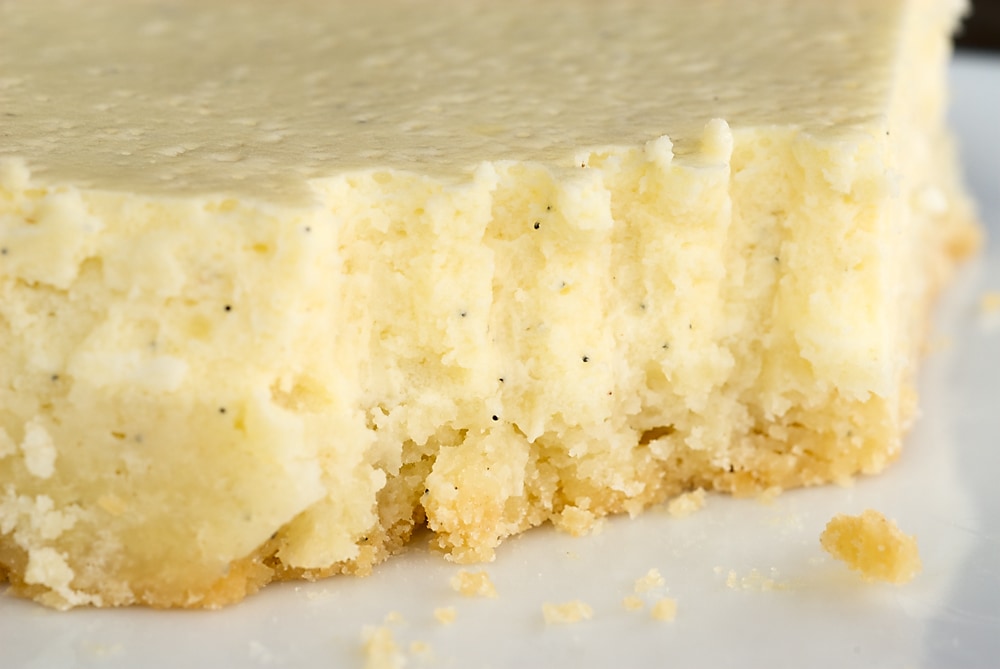 As most people do these days, I have an obscene number of blogs that I follow. My feed reader is insane. The majority of those feeds are from food blogs. I am always finding recipes that pique my interest. Even with the best of intentions, I never seem to get around to making those recipes. In an effort to remedy that, I made these cheesecake bars from Nicole's blog, Baking Bites.

I had been wanting to make some kind of cheesecake bars for a while, but I wasn't able to find one that really appealed to me. Nicole's recipe, however, had me gathering ingredients quickly and diving right in.
While the word "vanilla" has taken on the meaning of plain or boring, it is anything but those things to me. I am the person who can't bake with vanilla extract without inhaling deeply over the bottle. And, don't get me started on my newly found love of vanilla bean extract, which I put to good use in these cheesecake bars.
Nicole writes that this is one of her favorites. After making them and tasting them, I definitely understand why she likes it so much. These bars were quick and easy to put together. The crust has to be one of my favorites. It has a wonderful subtle flavor, and the texture reminded me of shortbread. I used her suggestion of using vanilla sugar. While she has a helpful post on how to make vanilla sugar, I used Penzey's vanilla sugar. Probably not the most economical way to approach things, but I had been anxious to put it to use.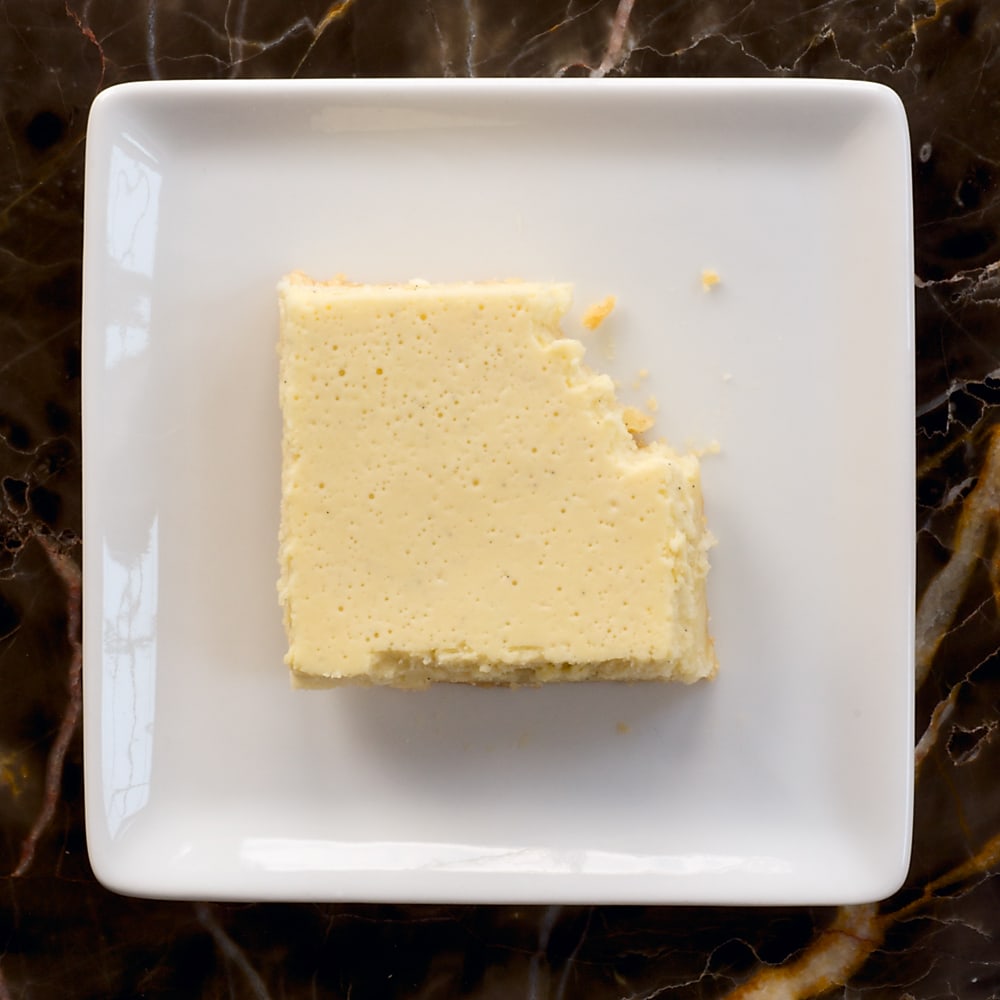 We really loved these cheesecake bars. They aren't quite as rich as most cheesecakes I've made. The vanilla flavor is so perfectly simple. While I liked them just as they are, I'm sure you could easily dress these up with fruit or some sort of glaze or sauce for a visually impressive dessert. Any way you serve them, these are certainly a delicious dessert. Many thanks to Nicole for the recipe!