Vanilla Bean Cheesecake Bars are simply delicious! They're perfect for a simple dessert, or they'll dress up nicely with your favorite toppings.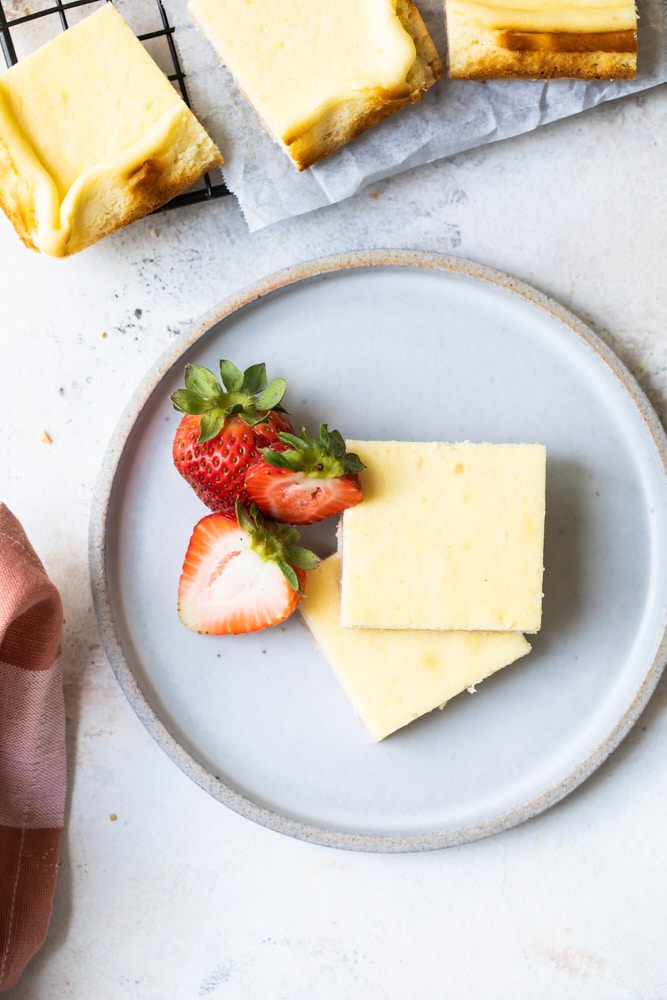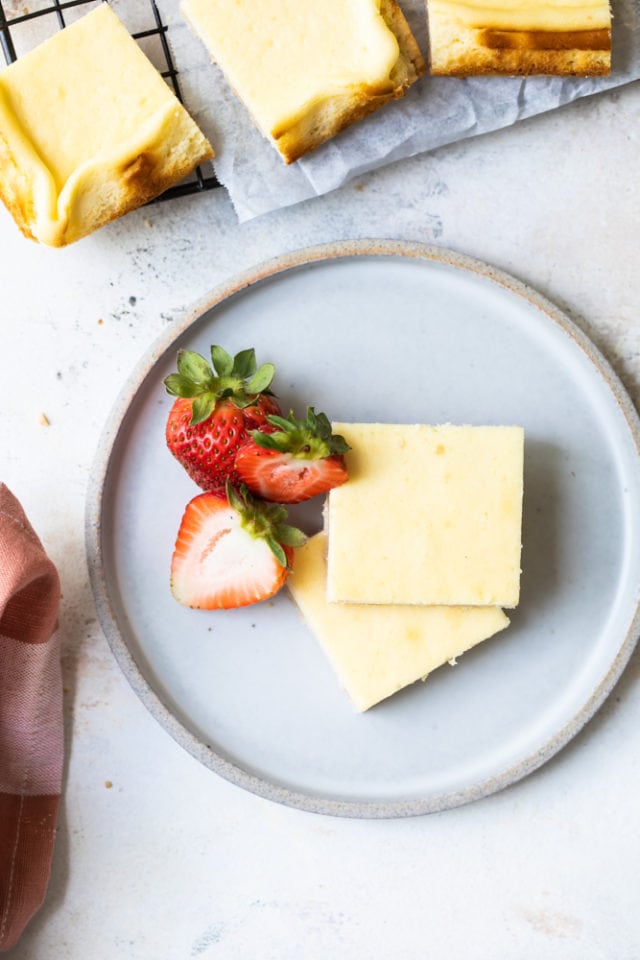 Vanilla Bean Cheesecake Bars
While the word "vanilla" has taken on the meaning of plain or boring, it is anything but those things to me. I am the person who can't bake with vanilla extract without inhaling deeply over the bottle. Anyone else do that?
These Vanilla Bean Cheesecake Bars are wonderfully quick and easy to put together. They begin with a simple shortbread crust made with just a few ingredients. Next comes a cheesecake filling that's equally easy to make. Put it all together for a lovely dessert that you can serve as is or with your favorite toppings.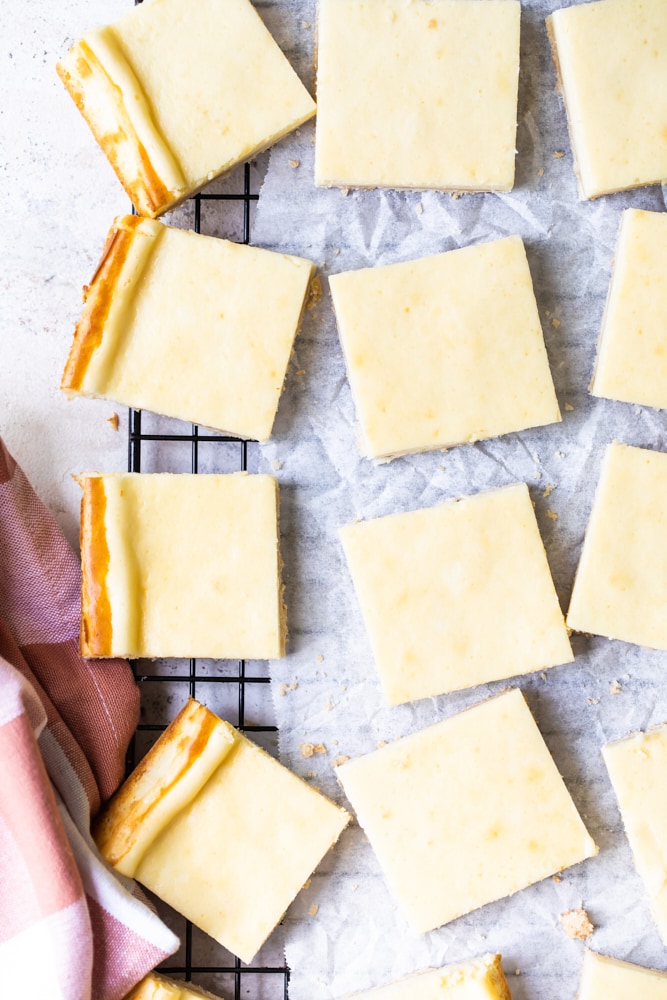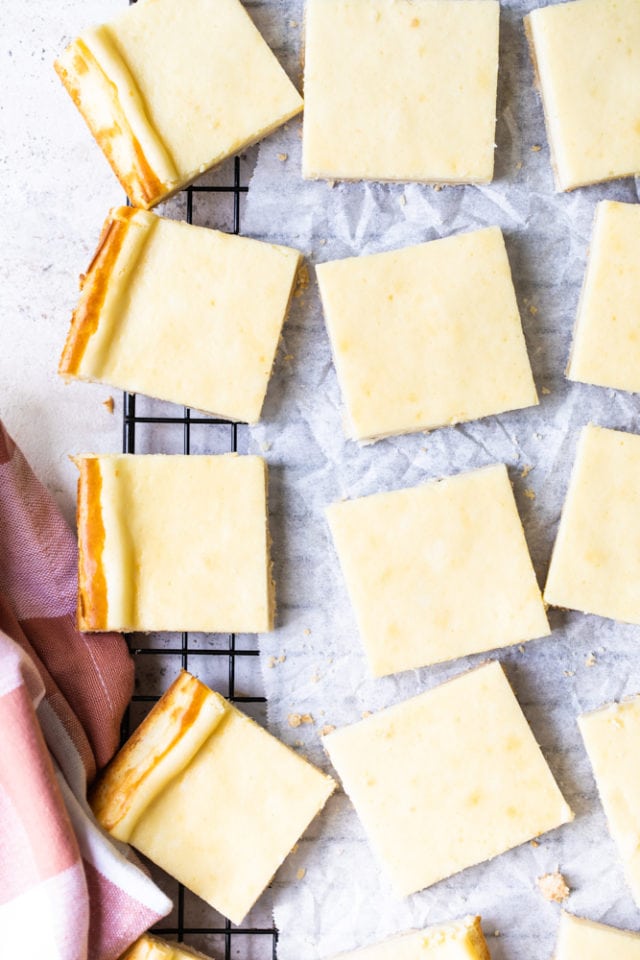 For the vanilla in these cheesecake bars, you have a few options. You can simply go with vanilla extract if you like. Vanilla bean paste is a great option, too. Or if you've got some fresh vanilla beans, then that will work, too. I usually make these either with vanilla extract or vanilla bean paste. Either is great and will give you a lovely dose of vanilla.
These cheesecake bars aren't overly rich like so many others. The vanilla flavor is so perfectly simple. They are perfectly delicious served just as they are, but you can instead opt to dress them up simply with some fresh fruit. Try topping with a dollop of sweetened whipped cream and some chocolate shavings or cookie crumbs. Get creative!



Tips for Success
Measure accurately. Use a scale to measure by weight if possible.
Use a light-colored pan. Dark pans tend to bake the outside edges and bottom too quickly, leaving the inside under-baked.
Want to make vanilla sugar? Simply place discarded vanilla beans or fresh, split vanilla beans in a container with granulated sugar. (Make sure the beans are completely dry.) After a few hours, you'll have vanilla sugar! Alternately, you can buy vanilla sugar from many stores.
Bring the filling ingredients to room temperature. They'll mix more easily and give you a smoother batter.
Out of half and half? Try one of these substitutes.
Use good vanilla. Whether you're using extract, paste, or a vanilla bean, be sure to use good quality. Vanilla is the star here, so you want it to shine its brightest!
Have fun with toppings. Keep it simple with some berries. Or add sweetened whipped cream, chocolate, caramel, or any other topping that sounds good.
Chill the bars before slicing and serving. Plan for at least a couple of hours of chilling for best results. Keep any leftovers tightly covered and refrigerated.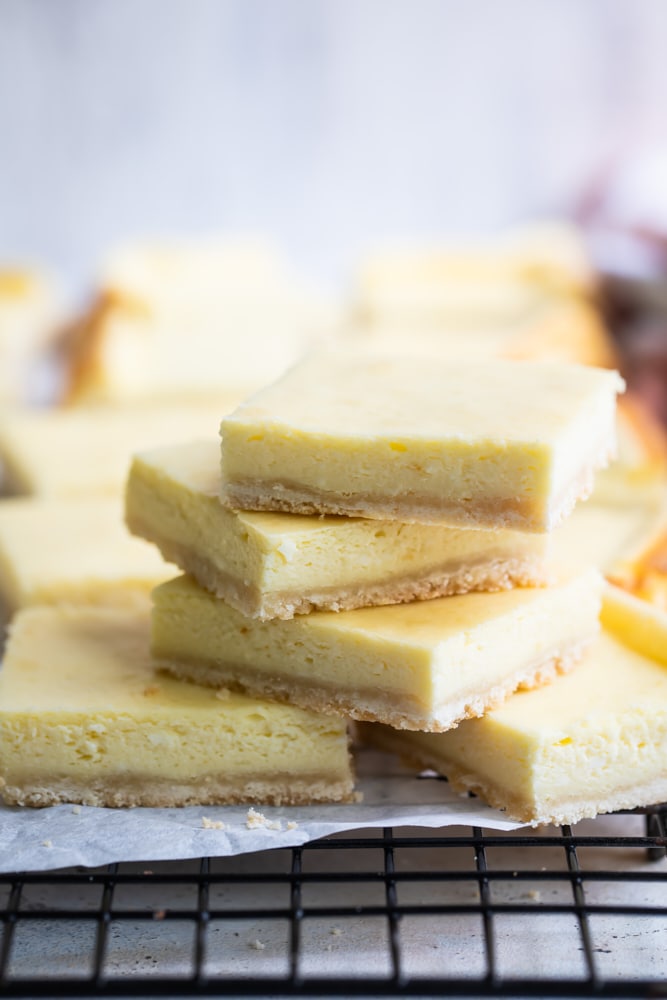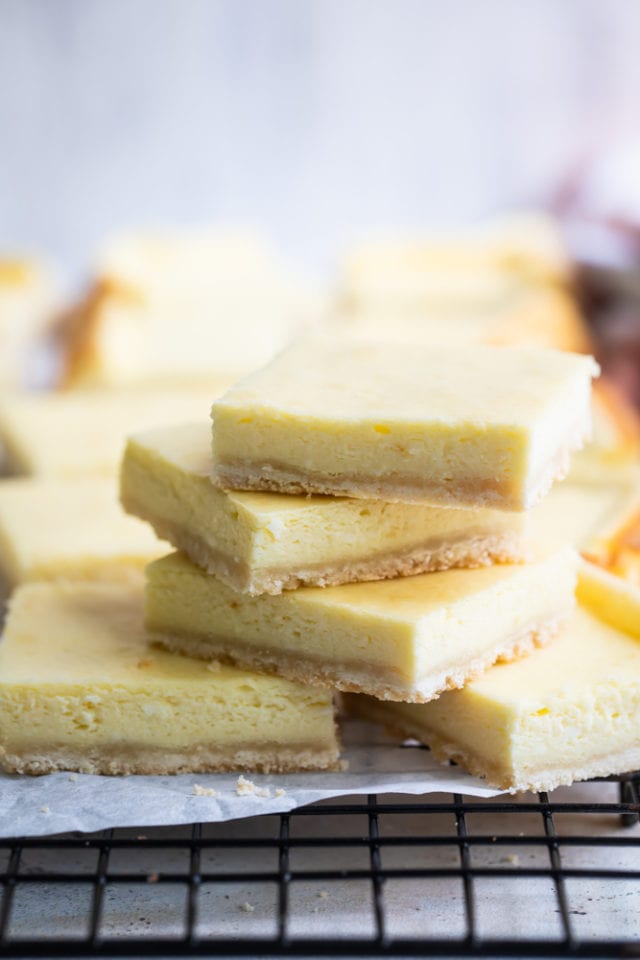 These Vanilla Bean Cheesecake Bars are a delicious celebration of wonderful flavor. This is just the kind of recipe to keep in mind for most any occasion when you want a simple yet amazing dessert!
Find more cheesecake recipes in the Recipe Index.
More Cheesecake Bar Recipes