Southern Tea Cakes exist somewhere between a cookie and a cake. Soft and not too sweet, these classic treats are easy to make and an absolute delight to eat!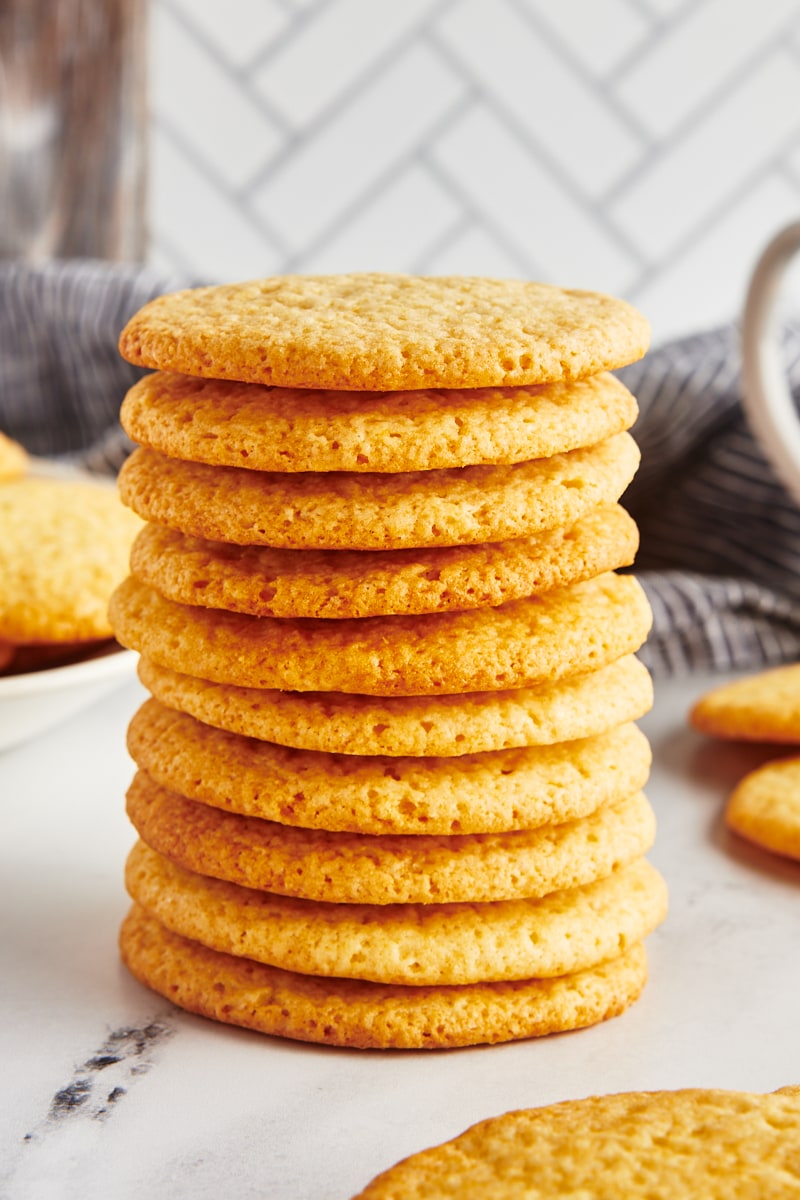 Southern-Style Tea Cakes
Growing up in the South, I learned to love tea cakes at an early age. It was only after I was older that I realized that not everyone has the same idea of what a tea cake is. For me, tea cakes are simple cookies with a soft, cake-like texture.
If you ask ten different people for their tea cake recipe, you're likely to get ten different versions. They've been around a while and have evolved from one baker to the next. What all of those recipes have in common is the use of simple ingredients to make a simply delightful treat!
This recipe is a hybrid of two recipes – one from my grandmother and the other from a sort of honorary grandmother. After some tweaking here and there, I landed on this version several years ago.
Unlike some tea cake recipes, this dough is not rolled and cut. Instead, they're made like drop cookies by portioning the dough and placing it on baking sheets. You won't need to chill the dough, although I do recommend chilling it between baking batches if your kitchen is warm.
Old-fashioned Southern tea cakes are a nostalgic favorite and such comfort food for me. If you're familiar with these types of cookies, then I hope these will remind you of the classic tea cakes you love. If you're new to these, then I hope this recipe will become a new favorite!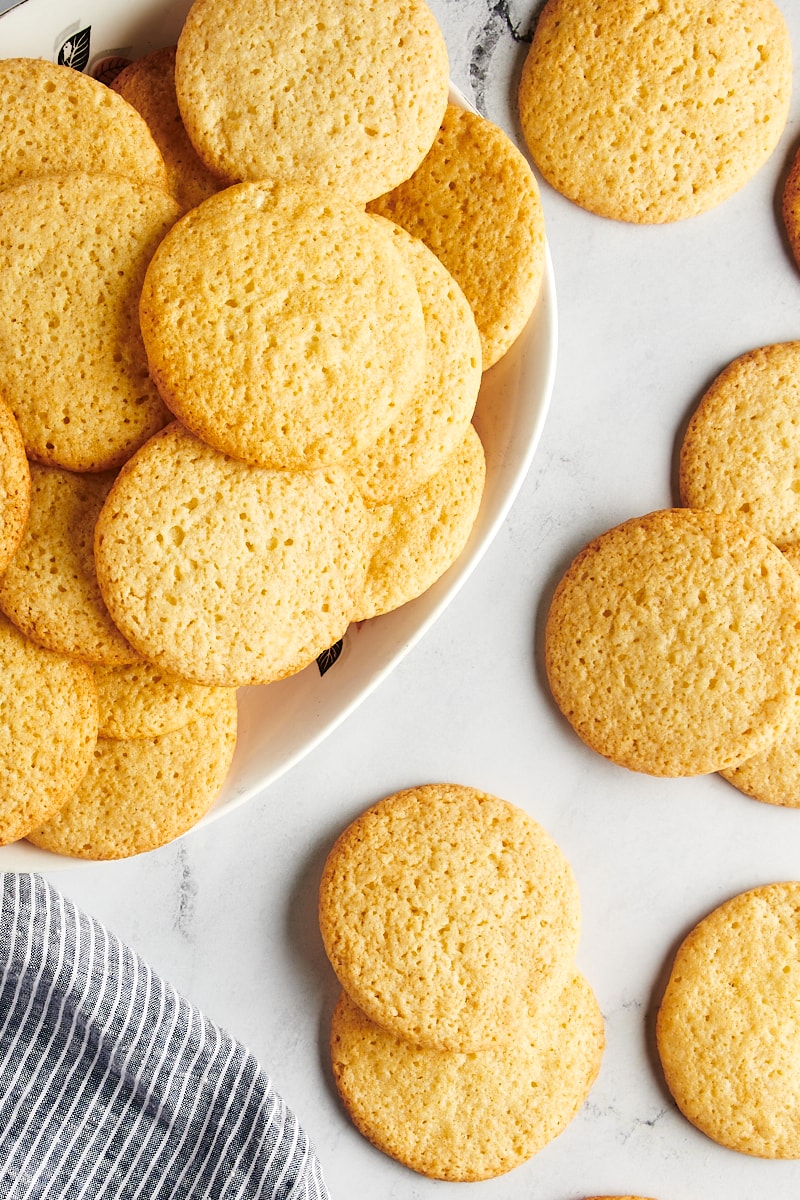 What You'll Need
See the recipe card below for ingredient quantities and full instructions. Here are some notes about the ingredients you'll need to make tea cakes.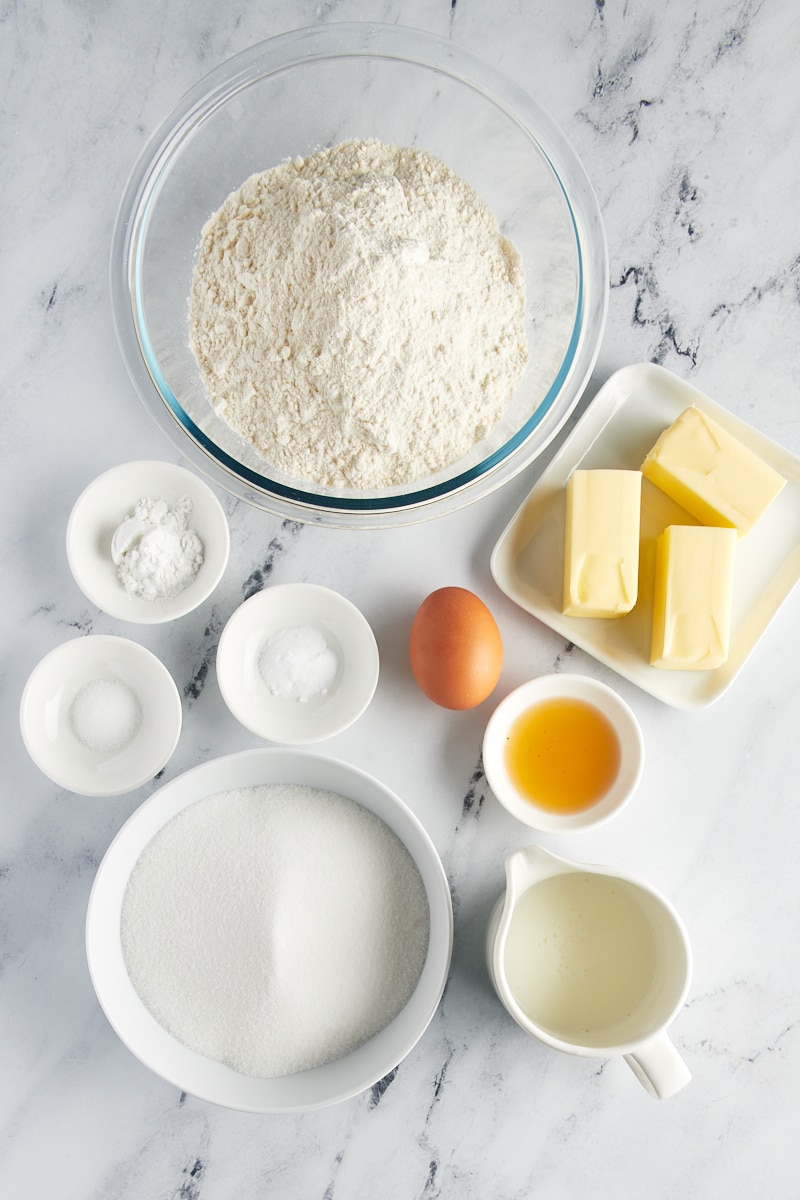 All-purpose flour – Either measure by weight or use the spoon and sweep method. Learn more: How to Measure Flour
Baking powder
Baking soda
Salt
Unsalted butter – Let this soften before mixing. It should hold a thumbprint when pressed but still be cool. Learn more: How to Soften Butter
Granulated sugar
Egg – Set out the egg along with the butter so it can come to room temperature for better mixing. I recommend baking with large eggs.
Vanilla extract
Buttermilk – Grab the buttermilk when you get the butter and egg out of the refrigerator, too.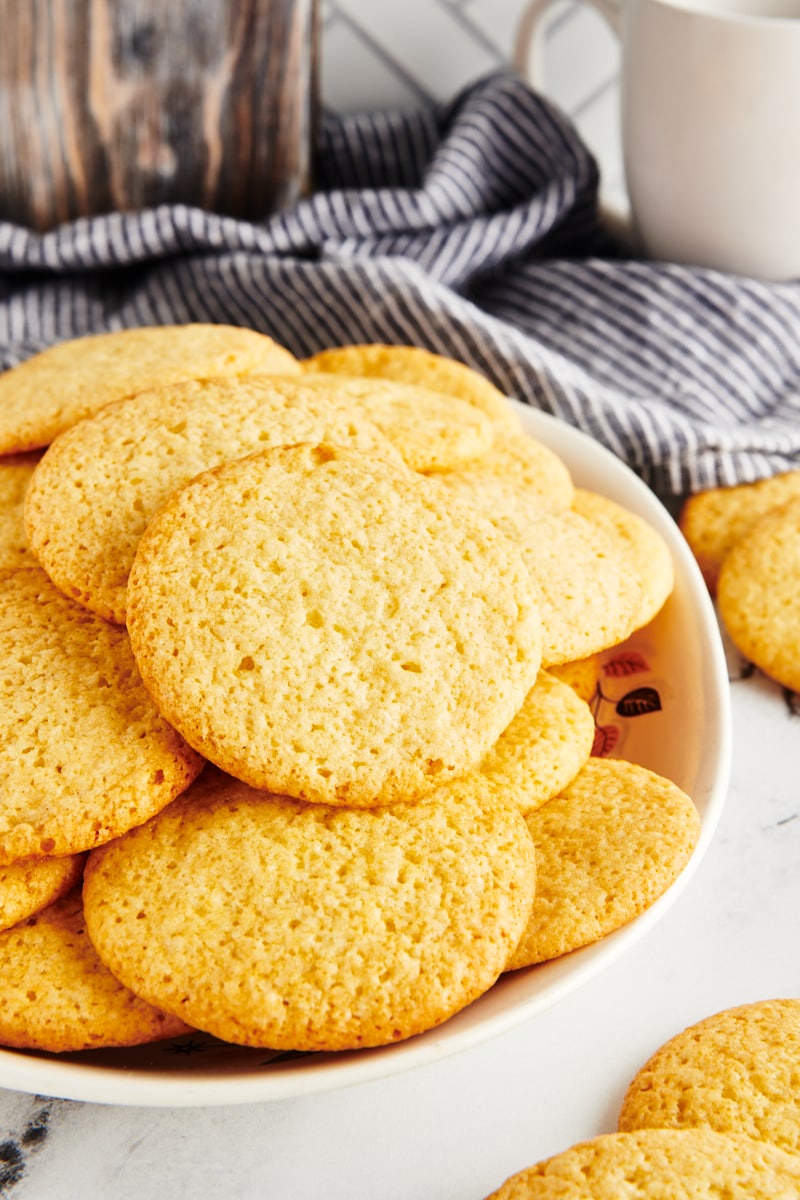 How to Make Tea Cakes
These simple cookies are really easy to make. With easy mixing and no chill time, you'll have these baking in short order. Let's get started!
Prepare for baking. Heat the oven to 350°F. Line baking sheets with parchment paper or silicone liners.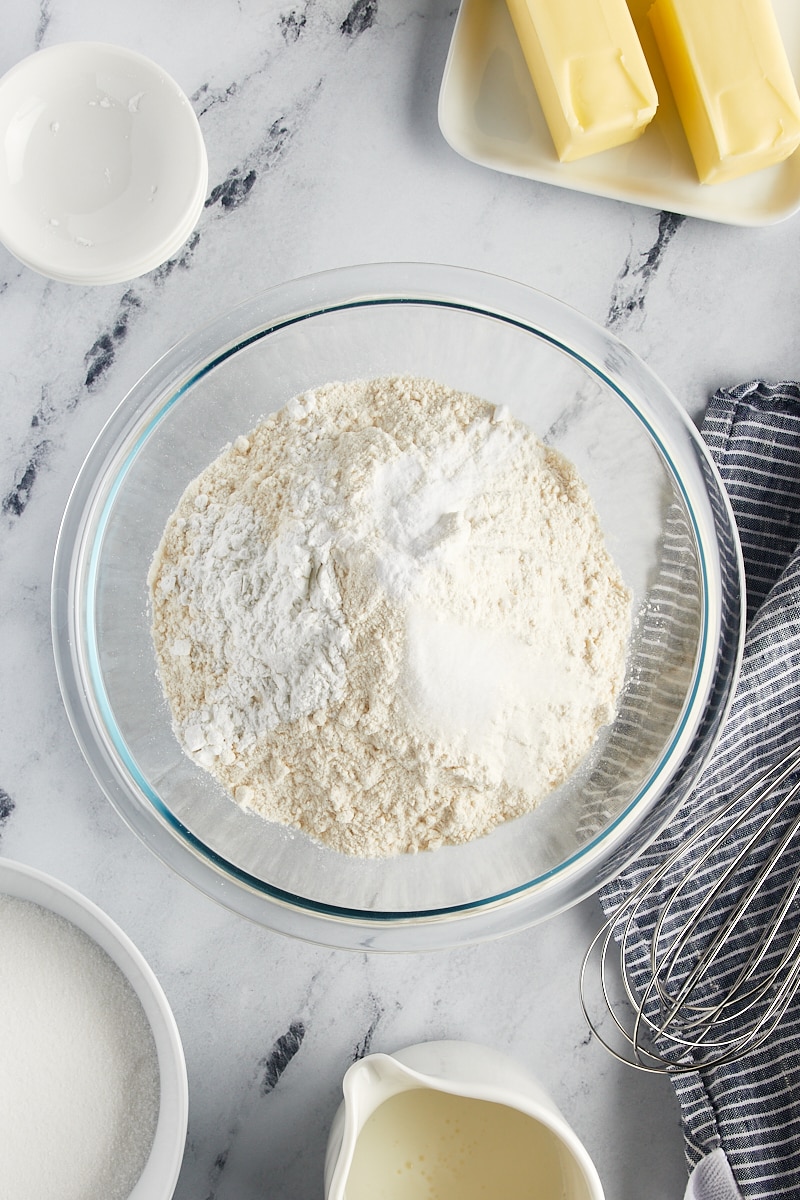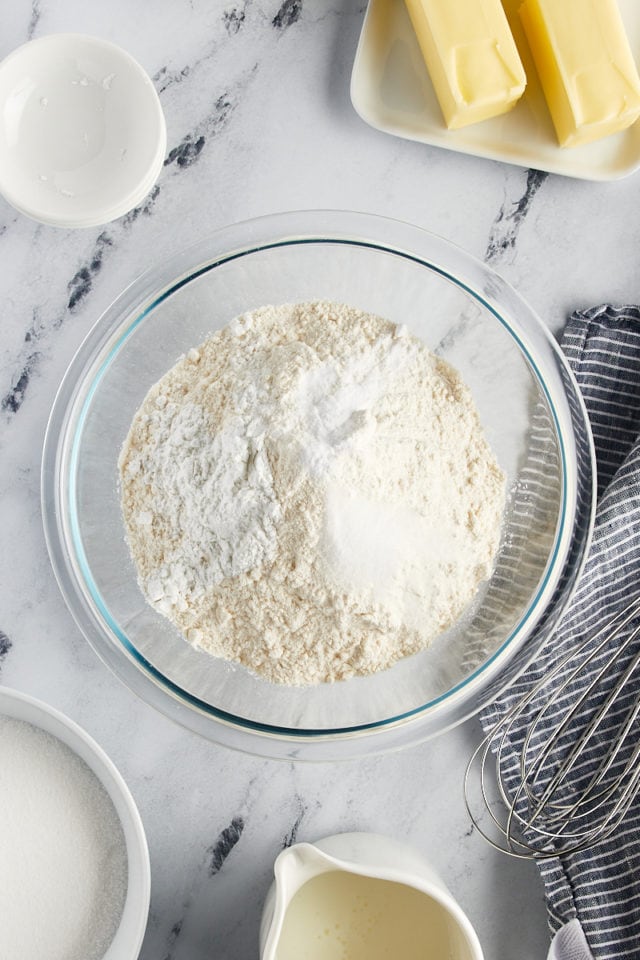 Combine the dry ingredients. Whisk together the flour, baking powder, baking soda, and salt.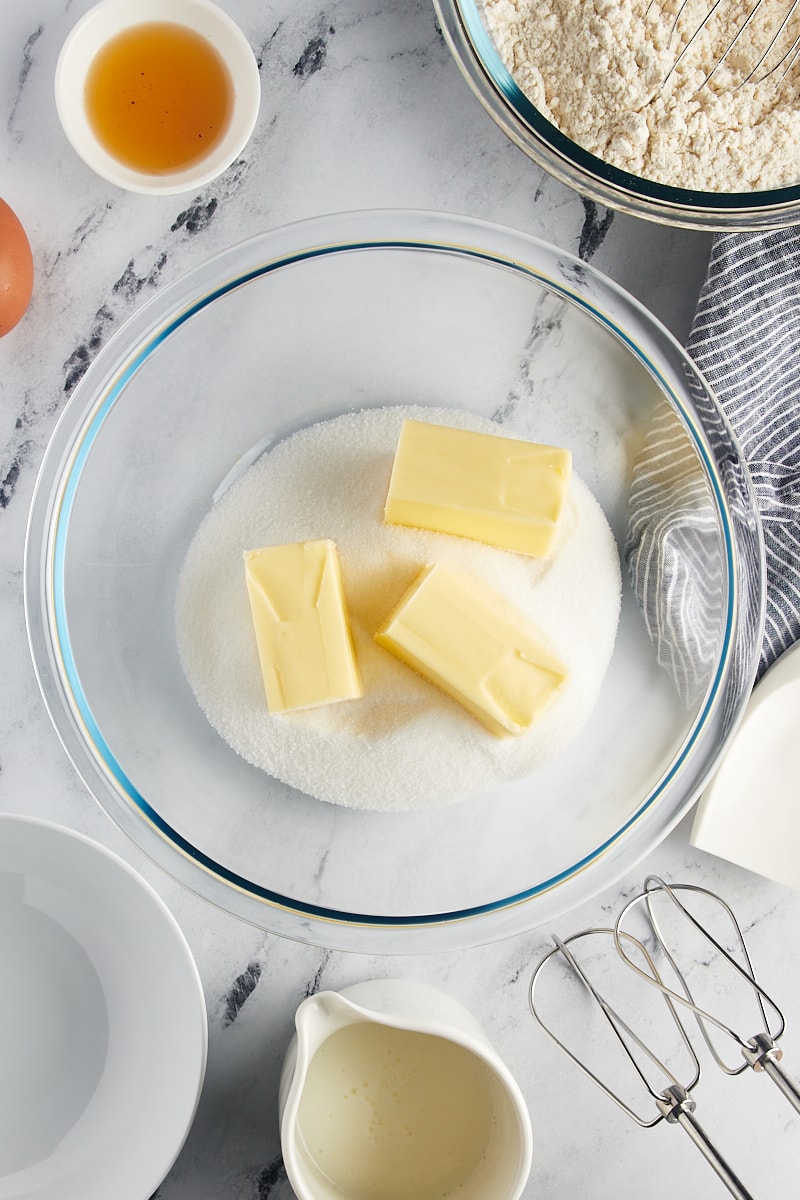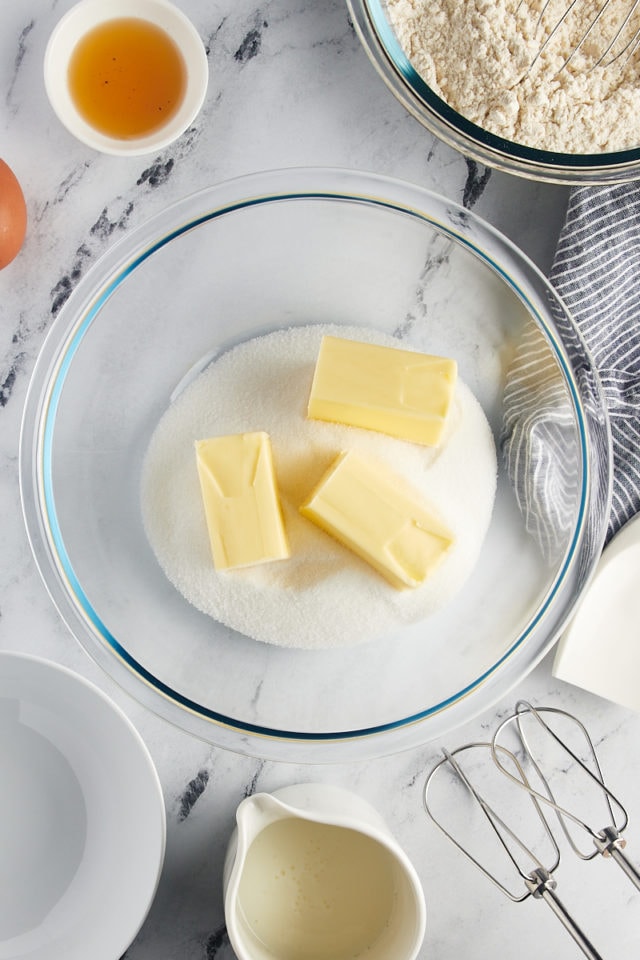 Combine the wet ingredients. Place the butter and sugar in a large mixing bowl. Use an electric mixer on medium speed to cream those two ingredients until they're fluffy and lightened in color. Add the egg and vanilla, and mix well.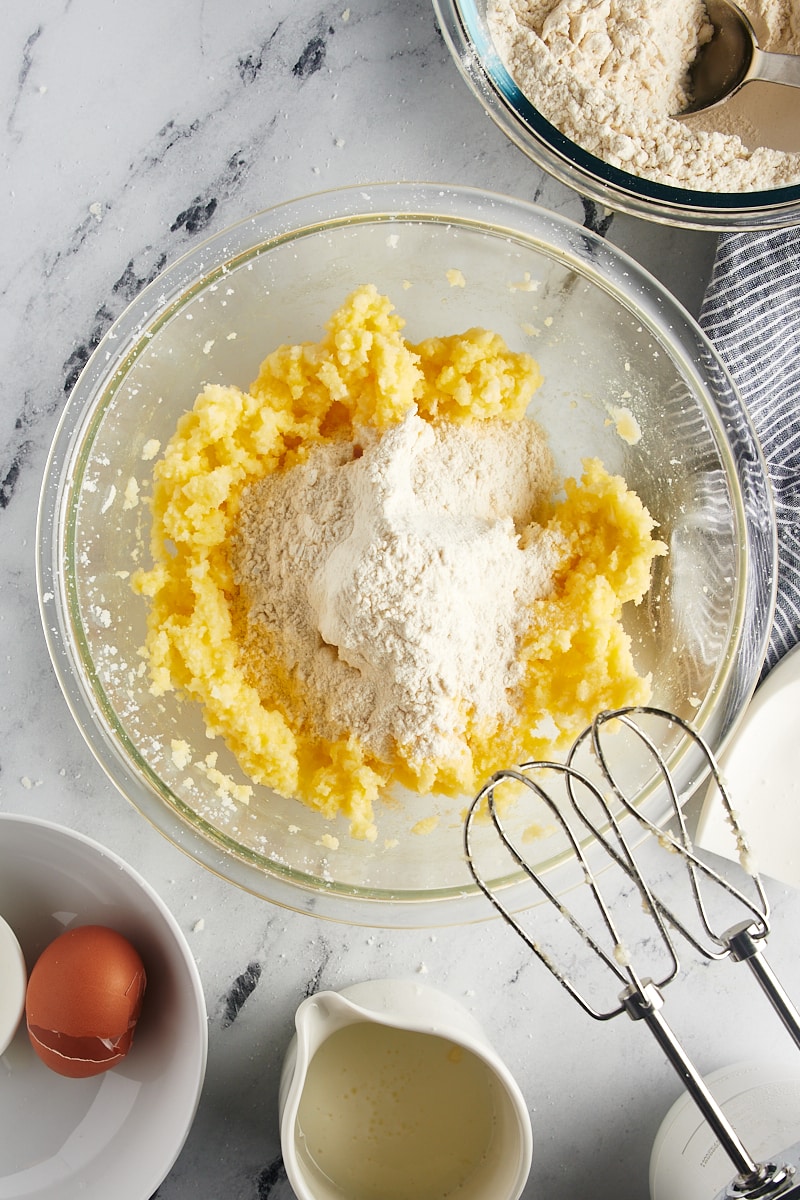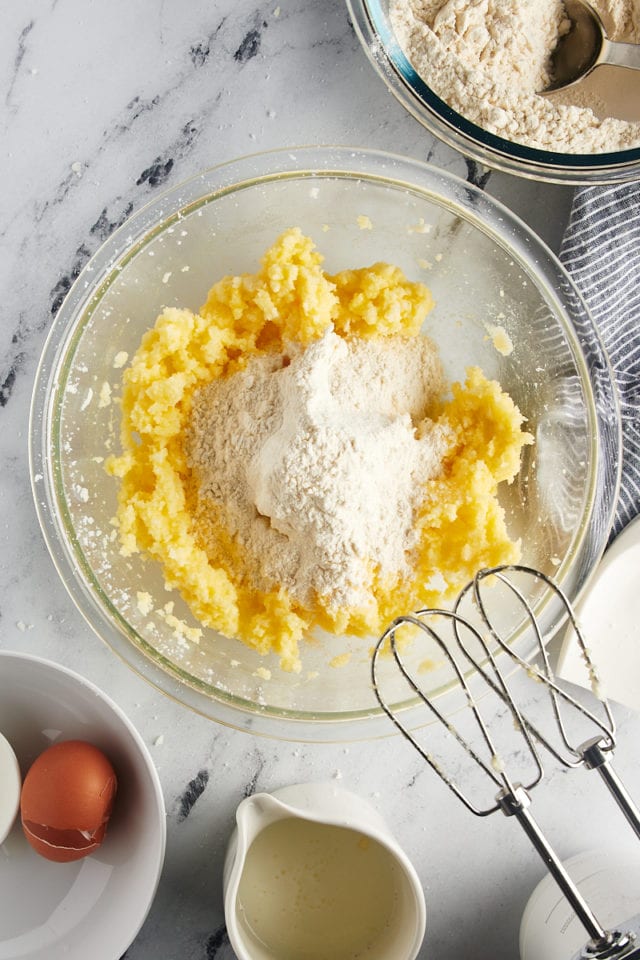 Finish mixing. With the mixer on low speed, add the flour mixture in three portions, alternating with two portions of the buttermilk. Mix just until combined. The dough with be thick and slightly sticky.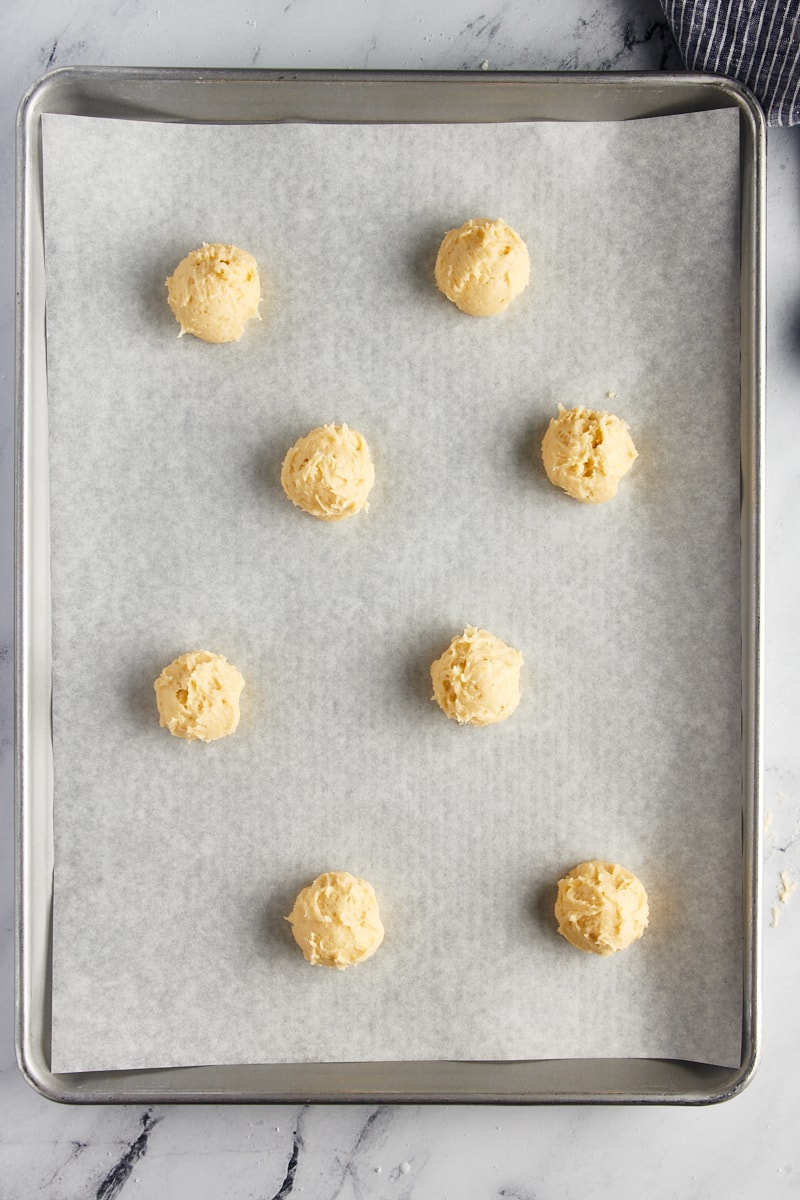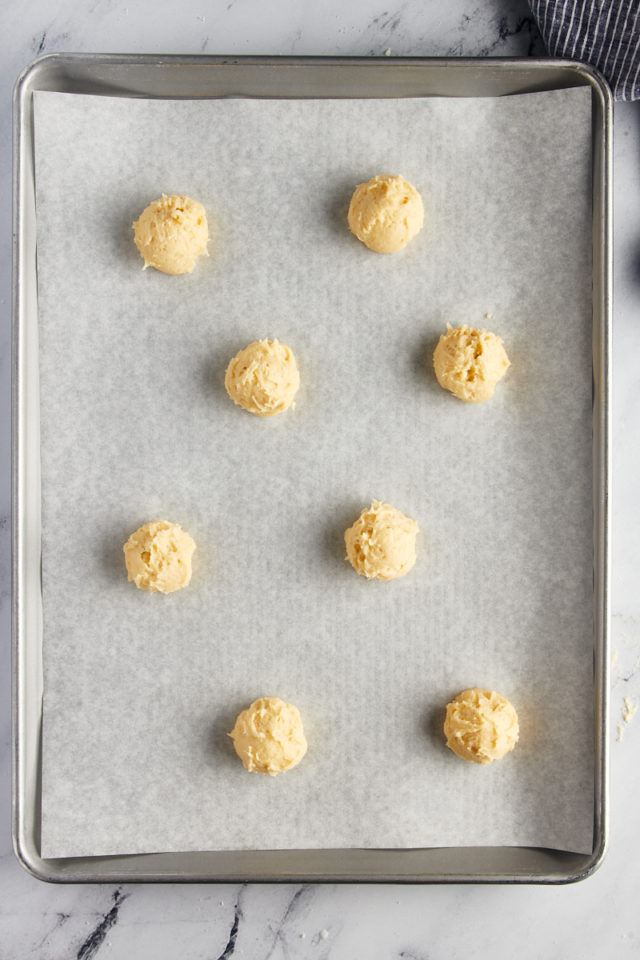 Portion and bake. Drop the dough by 2-tablespoon portions on the prepared pans, leaving about 3 inches between the cookies. Bake one pan at a time for 15 to 18 minutes, or until the edges of the cookies are browned and the centers are set.
Cool. Place the pans on wire racks and allow the cookies to cool for 10 minutes. Then transfer the cookies from the pan to a wire rack to cool completely.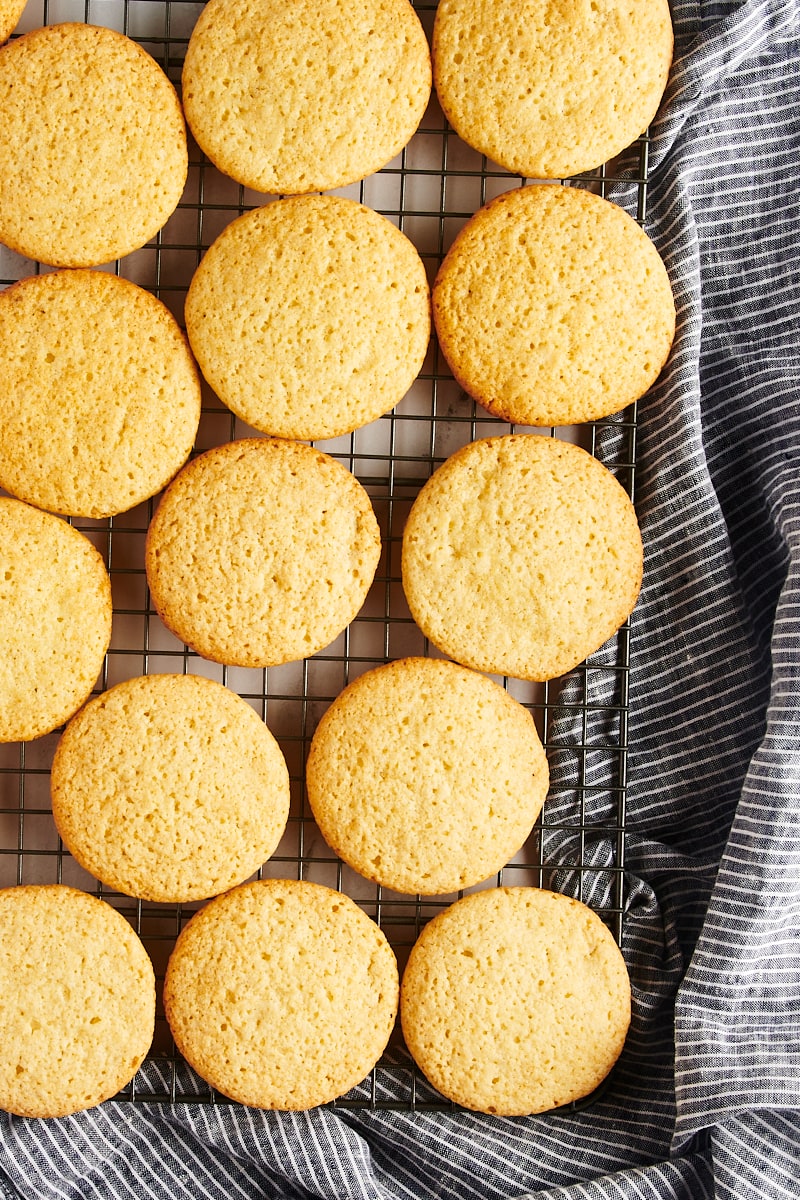 Tips for Success
I think you'll find that these tea cakes are wonderfully easy to make. Here are a few tips to help ensure cookie success!
Don't over-mix. Too much mixing overworks the dough, leading to tough cookies.
Use a cookie scoop. You'll get evenly sized cookies and expedite the portioning process at the same time. I like to use a #30 scoop for these cookies.
Leave plenty of room between the cookies. Tea cakes will spread quite a bit as they bake, so be sure to leave those three inches between the cookies
Don't have buttermilk? You'll have the best results using buttermilk, but try one of these buttermilk substitutes if you're out.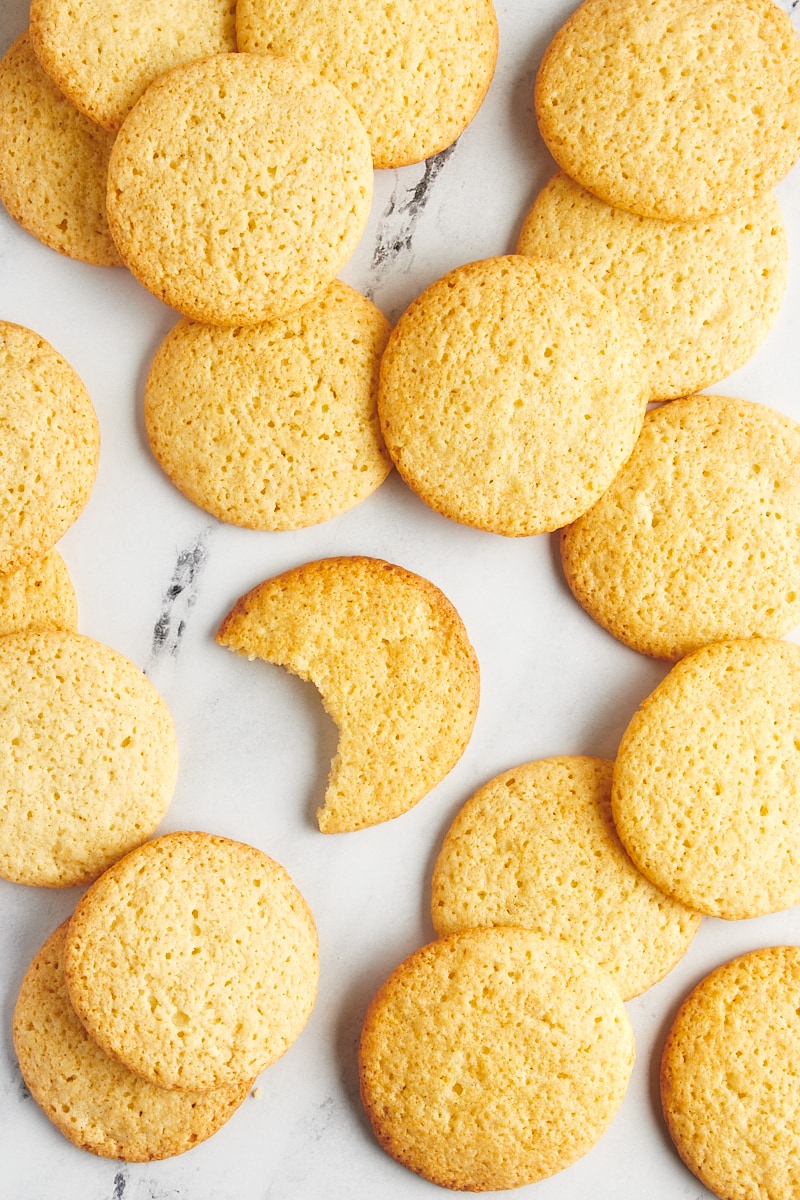 Ideas for Variations
These unassuming cookies are fantastic just as they are, but there are some easy tweaks you can make for something a little different.
Give them a lemon twist by substituting fresh lemon juice for the vanilla extract. Add a pinch or two of lemon zest as well.
Add a pecan half or sliced almonds on top of the cookie dough balls before baking.
Try a different extract like almond, orange, or coconut.
Add some spice with a pinch or two of cinnamon, nutmeg, or a spice blend.
Make the cookies smaller and sandwich them around your favorite jam.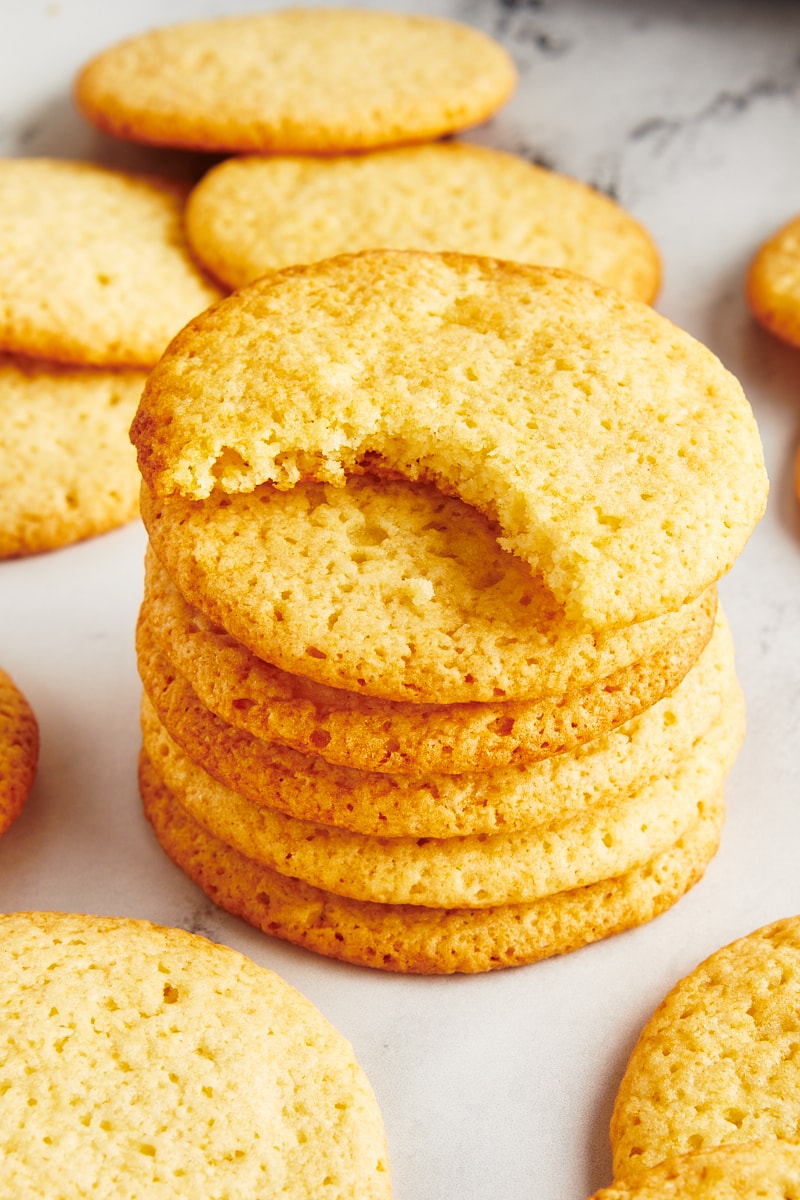 How to Store
After the tea cakes have cooled completely, place them in an airtight container and store at room temperature up to 3 days.
Can These Cookies Be Frozen?
Yes, you can freeze these cookies. Place them in a single layer or layered between sheets of parchment paper in a freezer-safe bag or container. Properly stored, they should keep in the freezer up to 3 months. Thaw at room temperature before serving.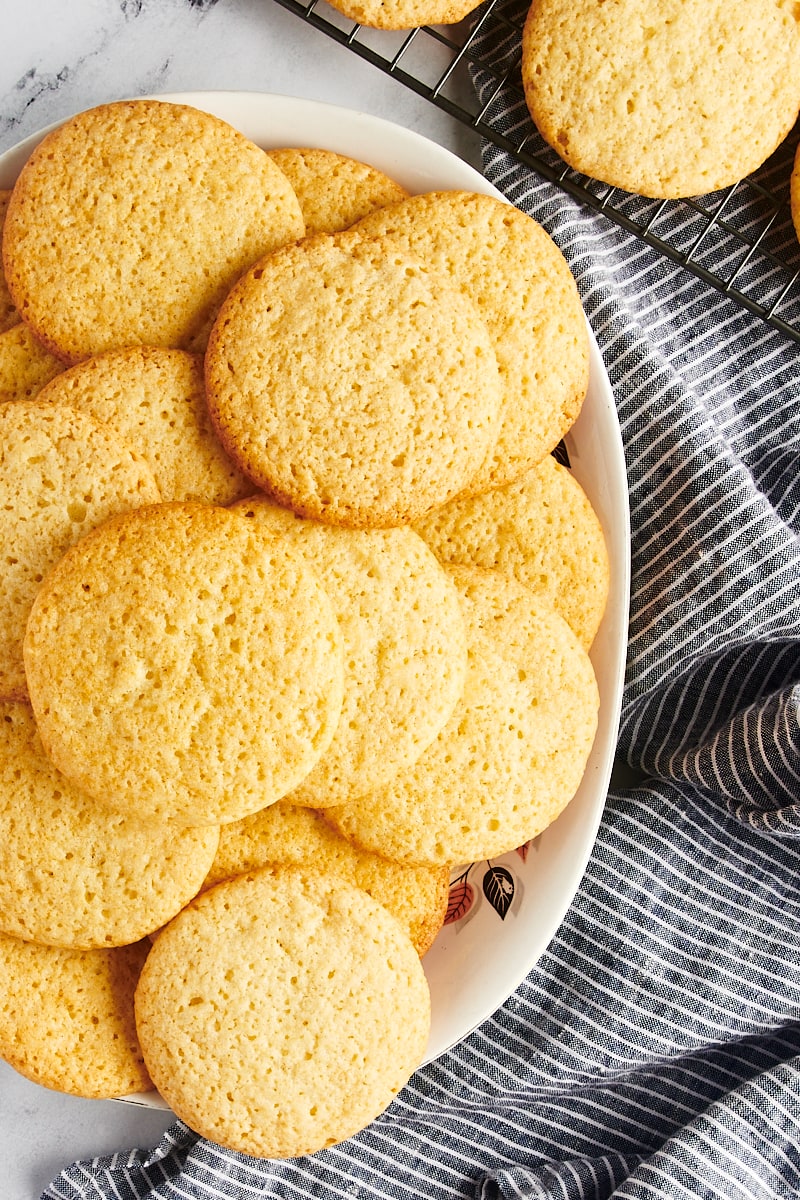 Video Tutorial: Southern Tea Cakes
More Simple Cookie Recipes