Scale down dessert with these soft and delicious Small Batch Chocolate Chip Cookies!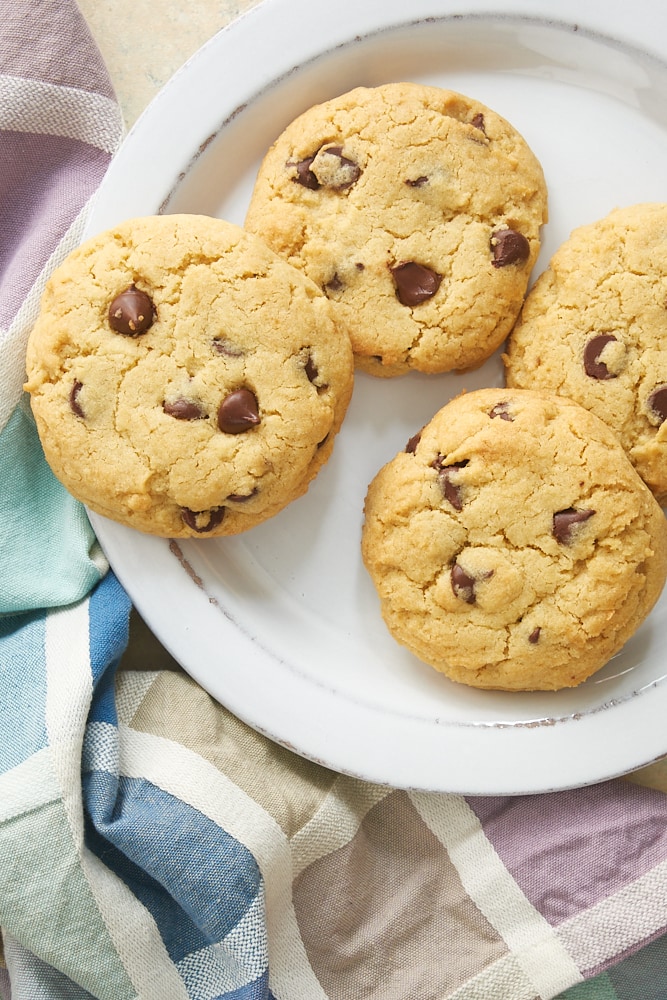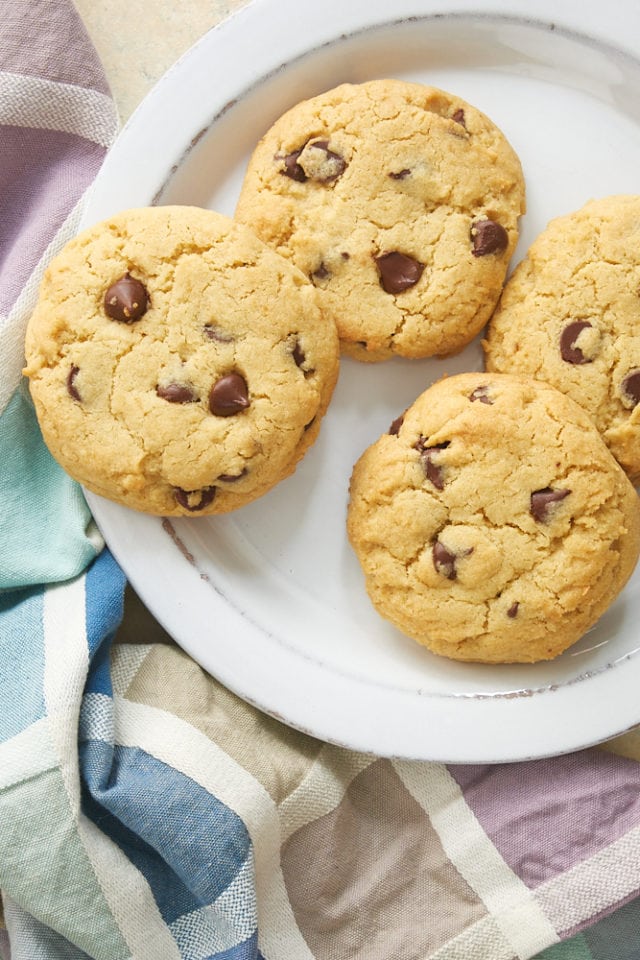 Do you sometimes find yourself craving homemade cookies but don't want to make a big batch? That's where these Small Batch Chocolate Chip Cookies come into the picture. This recipe is a great way to make one single baking sheet of cookies to feed just a few!
This is a scaled-down version of my go-to base chocolate chip cookie recipe. I've used a variant of this many times, and I am so glad that I could tweak it to make a smaller batch.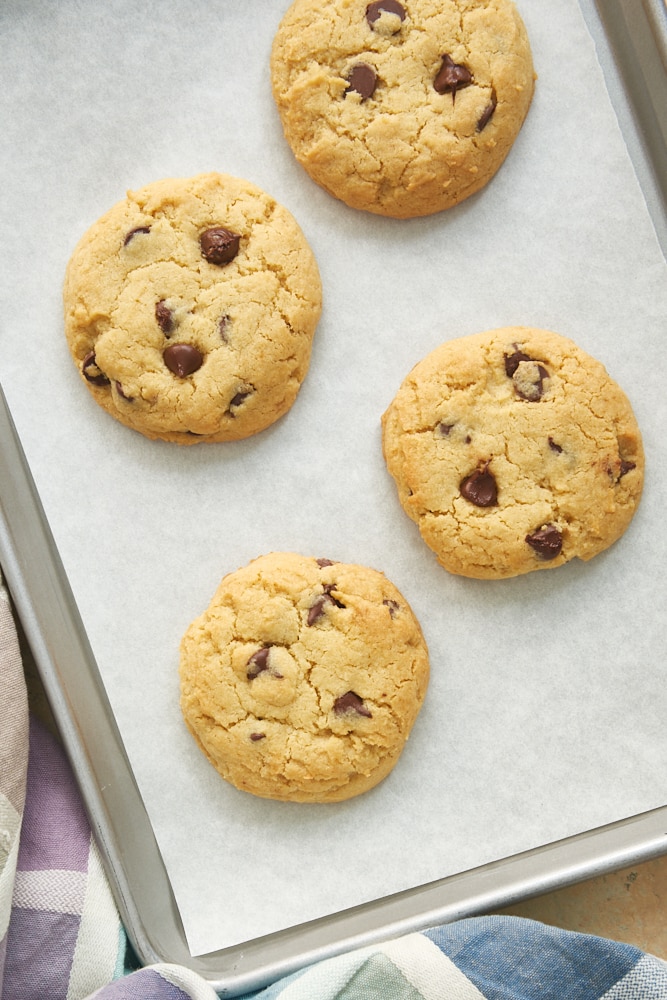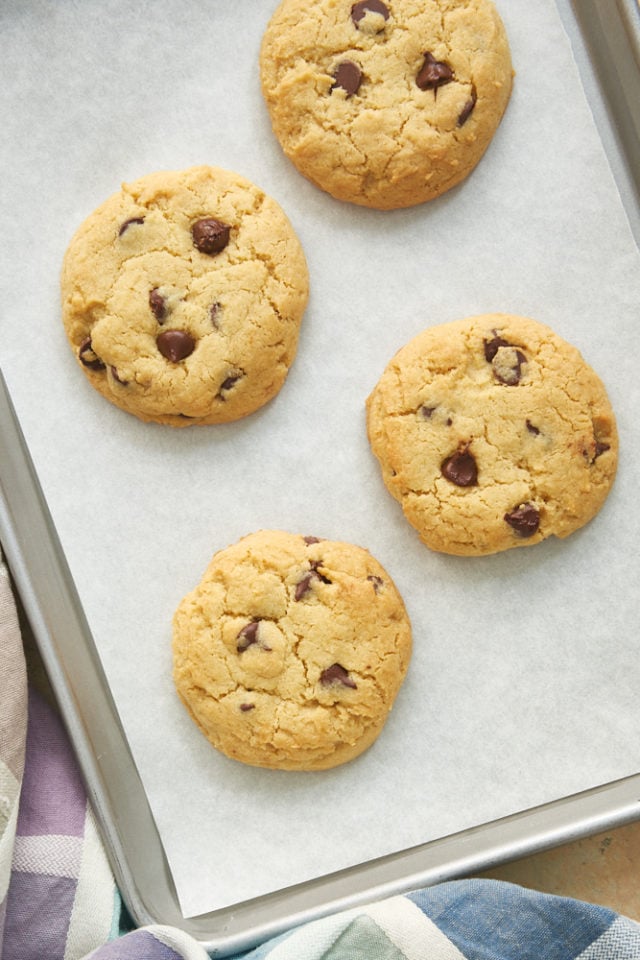 This recipe makes about 12 tablespoons of dough, so you can divvy that however you like. For the cookies pictured here, I made 4 large cookies using a 3-tablespoon scoop. Those 12 tablespoons divide easily into anywhere between 3 and 12 cookies. Just use a different size scoop to get the size of cookies you want. (See my guide to cookie scoops if you need some help choosing one.)
As for the taste and texture, these are soft yet dense cookies with wonderful flavor. If you like a no-fuss chocolate chip cookie, then I think you'll be pleased with them. I keep things simple with just chocolate chips added to the dough, but you can easily add some nuts or another add-in if you like.


Tips for Success
Measure accurately. Use a scale to measure by weight if possible. Otherwise, spoon and sweep to avoid over-measuring. This is especially true for the flour. (Read more here.)
Be mindful of egg sizes. Did you know that the size designation for eggs is based on the weight of the entire dozen? That means that there may be some eggs smaller than others. That can definitely be an issue when using just one egg yolk. If the dough isn't coming together well after you add the egg yolk, try adding a small amount of the egg white or even just water until the dough begins to come together. (If you're wondering, a large egg yolk weighs about 18g.)
Use a cookie scoop. You'll get uniformly sized cookies, which means they'll bake evenly. Use a 3-tablespoon scoop for 4 cookies, a 2-tablespoon scoop for 6 cookies, or a 1-tablespoon scoop for 12 cookies.
Flatten the tops of the cookies. As you can see from the photos above, these cookies don't spread much. Flattening them slightly before baking will help their shape and also help them bake more evenly.
Try other add-ins. Add some chopped nuts in place of some of the chocolate chips. Or try a mix of semisweet and milk chocolate. How about some dried cranberries? Or a simple sprinkle of coarse salt on top? Have fun with your favorite flavor combinations!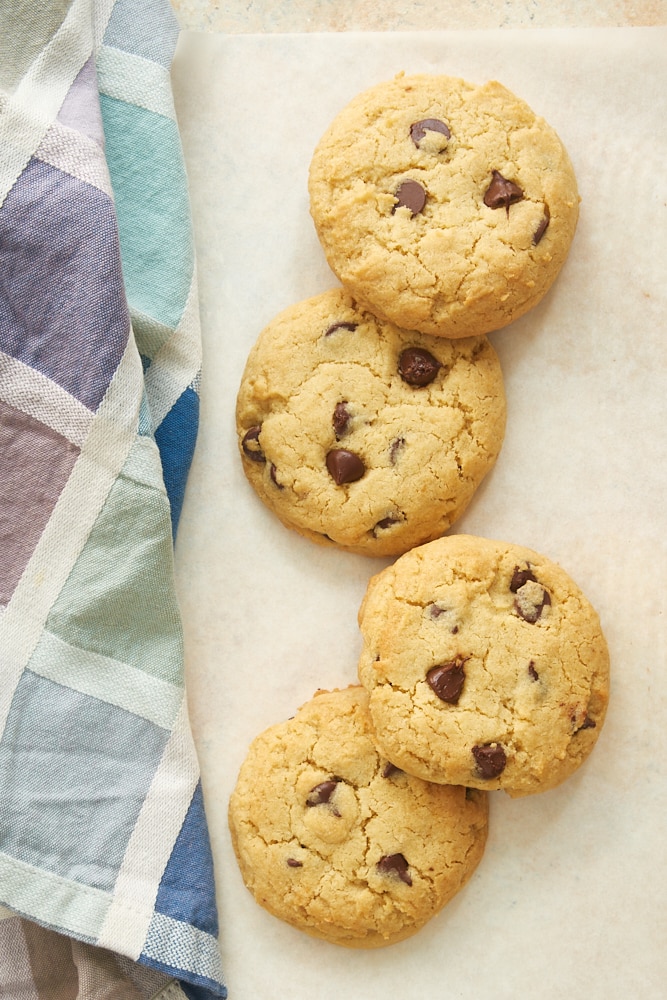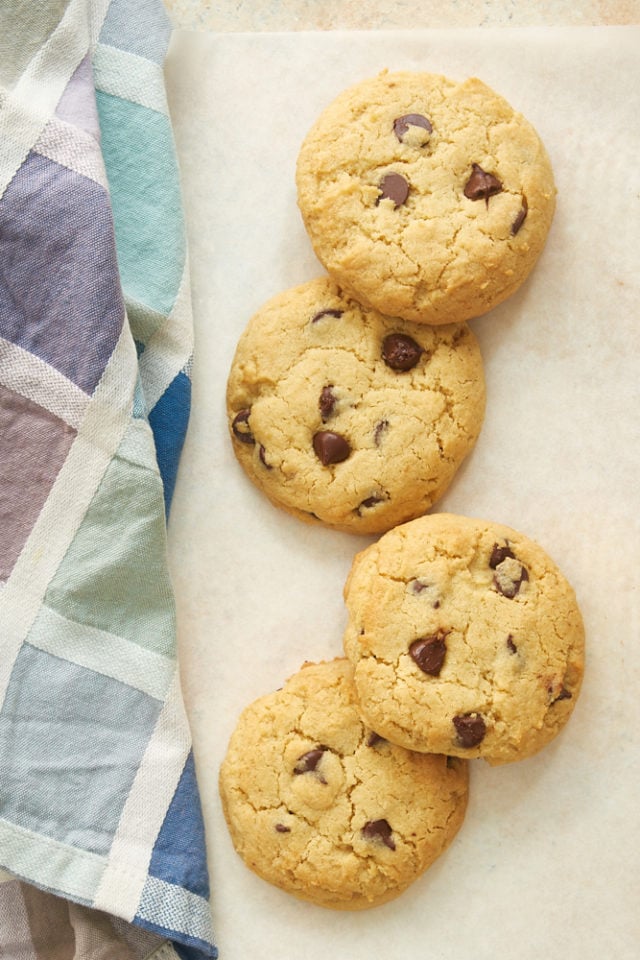 If you find yourself baking for a smaller crowd frequently, keep these Small Batch Chocolate Chip Cookies in mind. They're quick and easy to mix with ingredients you probably have in your kitchen. And they'll happily satisfy your craving for a homemade chocolate chip cookie fresh from the oven!
Find more cookie recipes in the Recipe Index.
More Chocolate Chip Cookie Recipes