Treat yourself and your favorite chocolate lover to these quick and easy Chocolate Cupcakes for Two!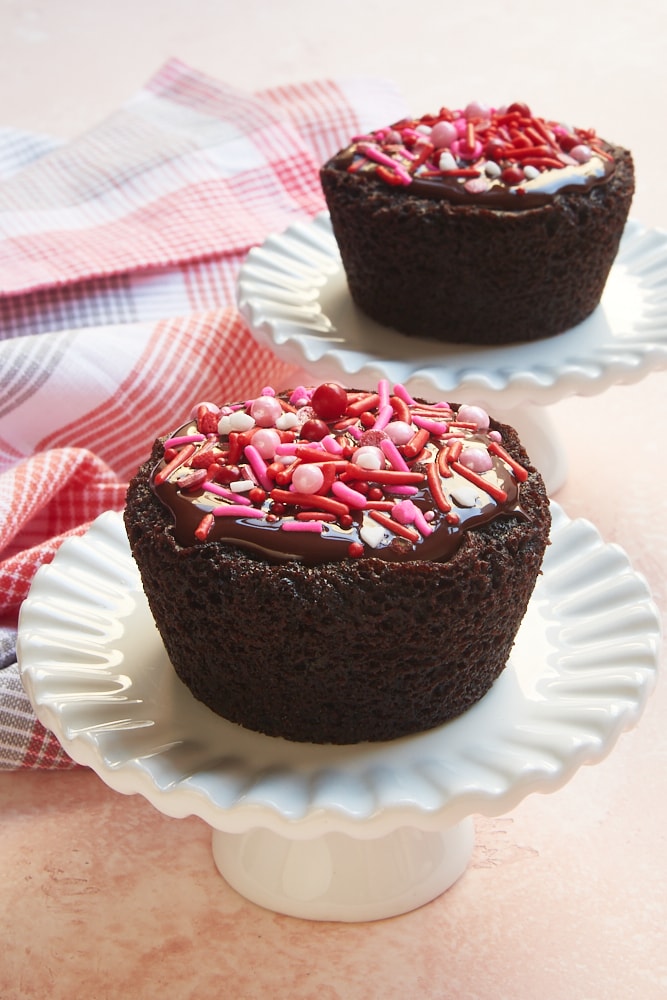 I've been doing more and more small-batch baking. While I still enjoy baking big batches, the idea of making just enough for the two of us is highly appealing.
These Chocolate Cupcakes for Two are a new favorite for small-batch baking. Their wonderful chocolate flavor and soft texture make them a real winner.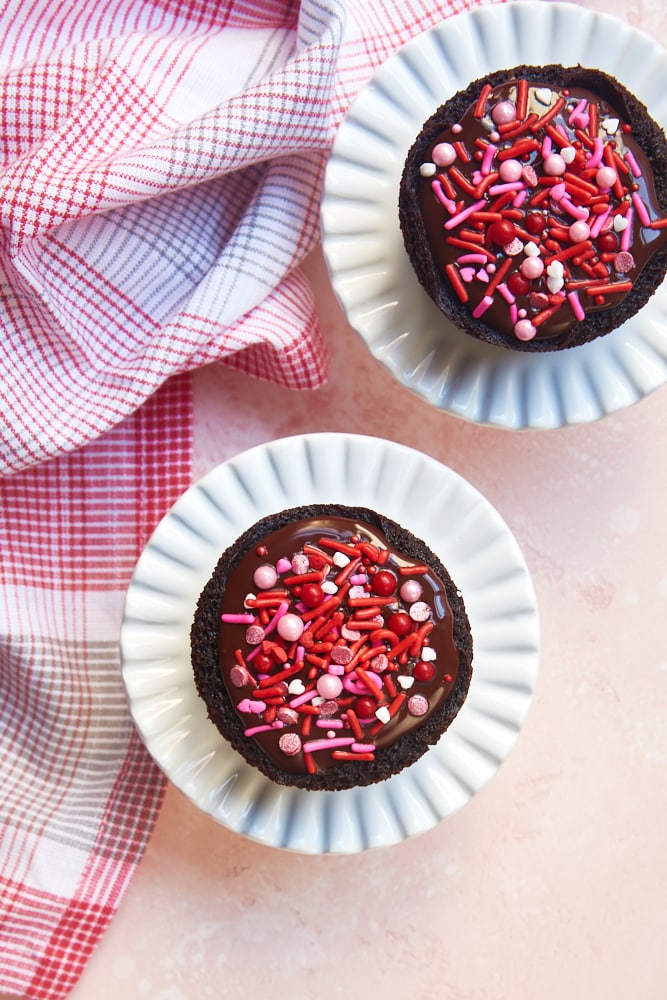 And let's give them some bonus points for mixing so quickly and easily in just one bowl! You'll have these mixed and in the oven in short order. That's just another reason to love these little guys!
These cupcakes get their chocolate flavor mainly from cocoa powder, but there's also some chocolate milk in there for just a hint more chocolate flavor. If you don't have chocolate milk, regular milk should work and still give you a nice chocolate flavor.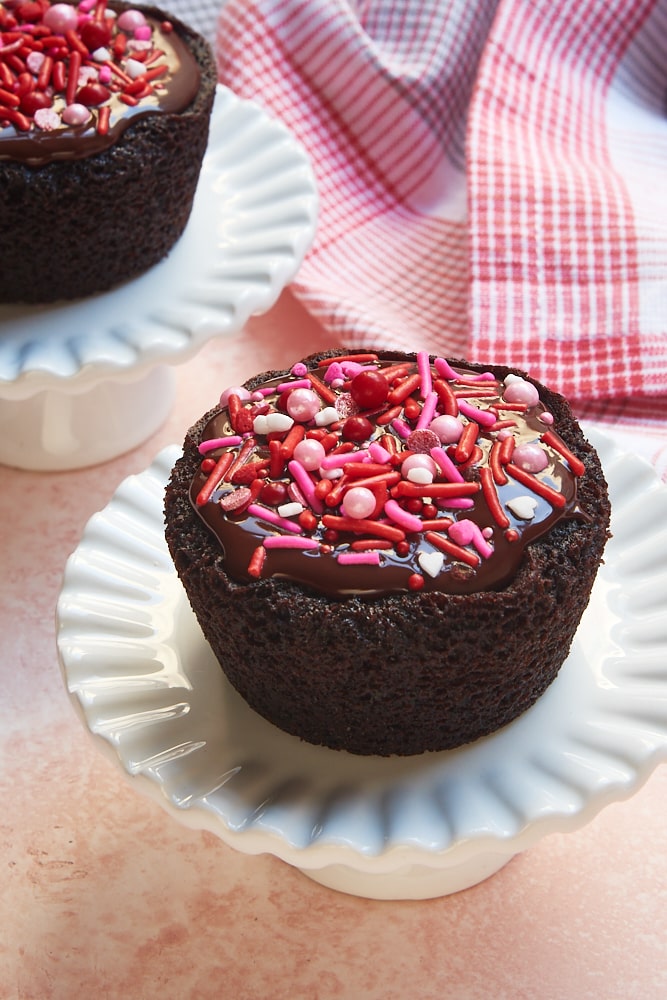 In lieu of frosting, these cupcakes are topped with melted chocolate. That's such a simple way to finish these without needing to make a frosting. That melted chocolate works wonderfully on top of these cupcakes, as they don't have a big dome on top. I usually use bittersweet chocolate for the topping, but go with semisweet if darker chocolate isn't your thing.
You can top these cupcakes with all sorts of things. The ones you see here are dressed up for Valentine's Day with some fun sprinkles. If you're not in the mood for sprinkles, try toasted nuts, chocolate shavings, toasted coconut, or most anything that sounds like a tasty pairing.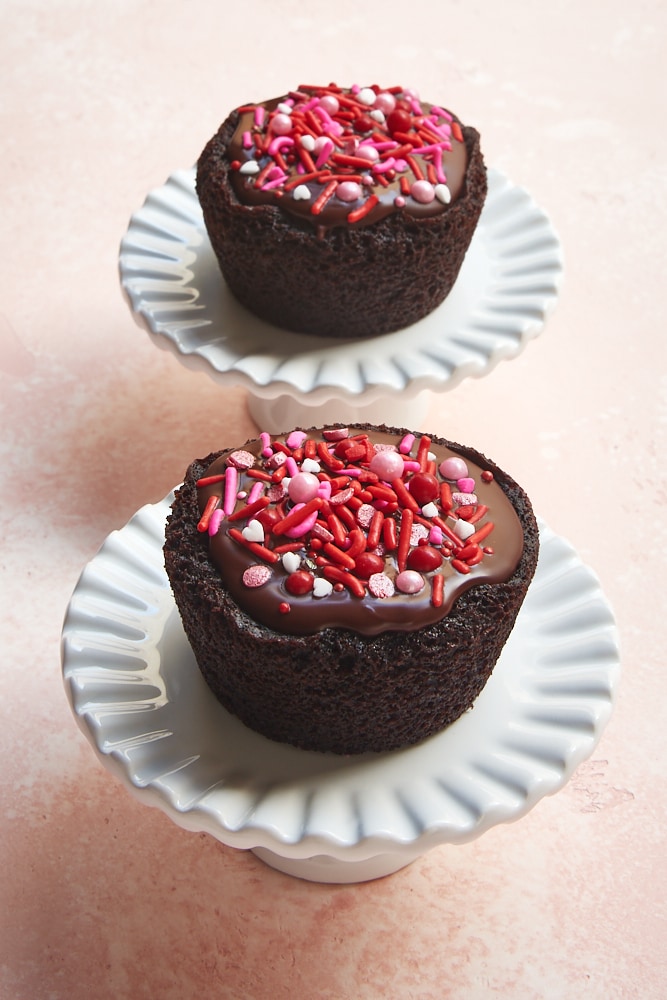 If you're looking for a quick and easy dessert to share with your favorite chocolate lover, I hope you'll try these Chocolate Cupcakes for Two. And then don't be surprised if you find yourself making them again and again!
Find more cupcake recipes in the Recipe Index.
More Small-Batch Chocolate Cake Recipes