Do you love blondies but don't want to make a huge batch? This small batch blondies recipe is just the thing! It's so easy to make, and the blondies are easy to customize to your tastes.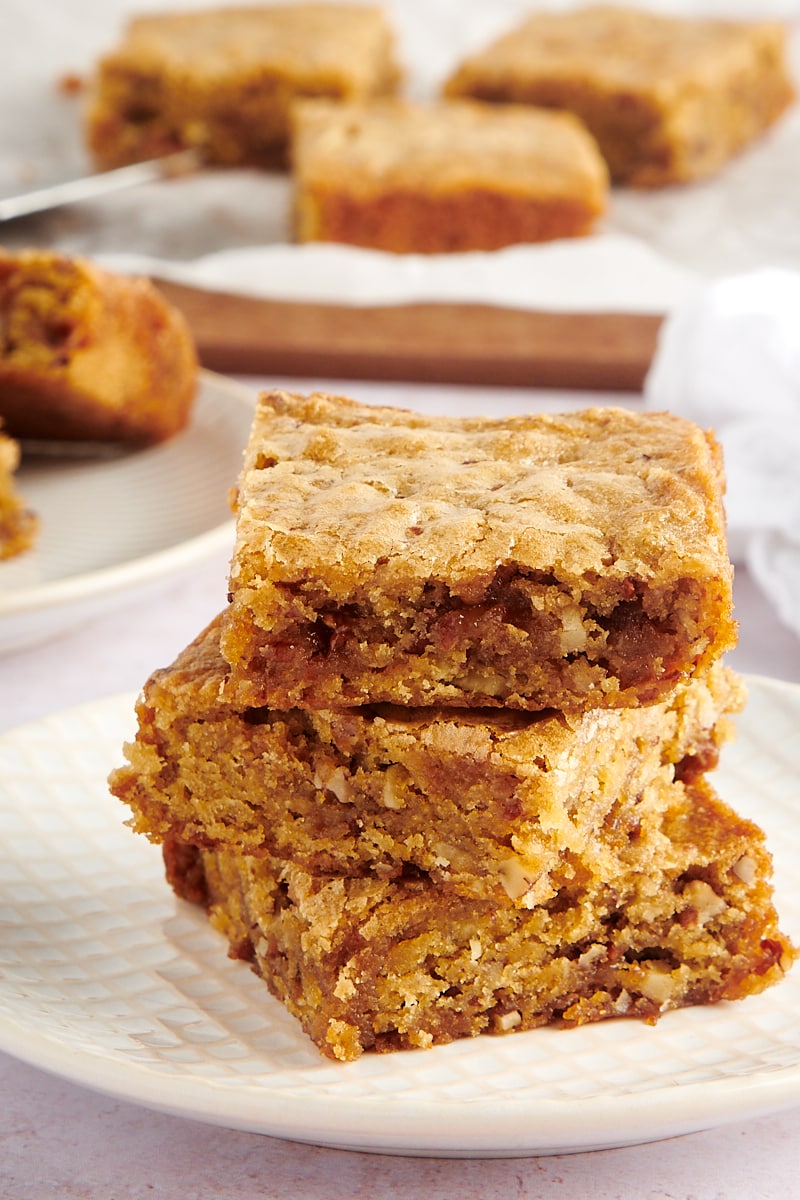 Easy Small Batch Blondies
Blondies don't always get the love that brownies do. I love chocolate just as much as the next person, but I simply can't resist a really good blondie. (Hello, Chocolate Chunk Blondies!) It may have something to do with my abiding love of brown sugar. Or maybe it's my appreciation of simple baking recipes.
On top of all of that, this blondies recipe makes a small batch of blondies. You'll get just 6 to 8 blondies instead of a big pan full. That means you won't have to deal with lots of leftovers. One peek in my freezer will tell you that I'm a fan of leftover baked goods, but sometimes you just want a simple, small-scale recipe to enjoy with just a few of your favorite dessert lovers.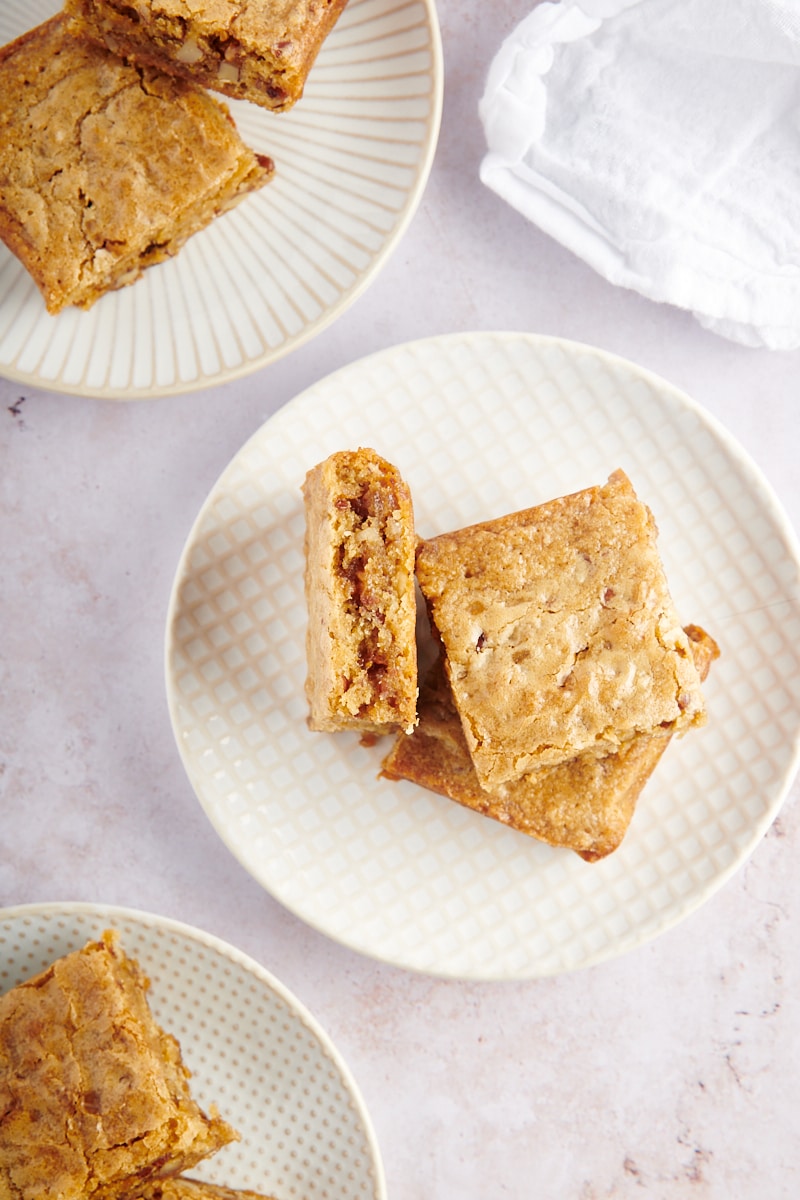 What Makes this Blondies Recipe So Good?
These are exactly what you want blondies to be. They're sweet and flavorful with big brown sugar flavor. And they have such a wonderful soft, chewy texture.
Relishing in the genius of simplicity, these small batch blondies are made with a short list of ingredients and mix quickly and easily. If you're looking for an easy, stress-free baking project, you've found it in this easy blondie recipe.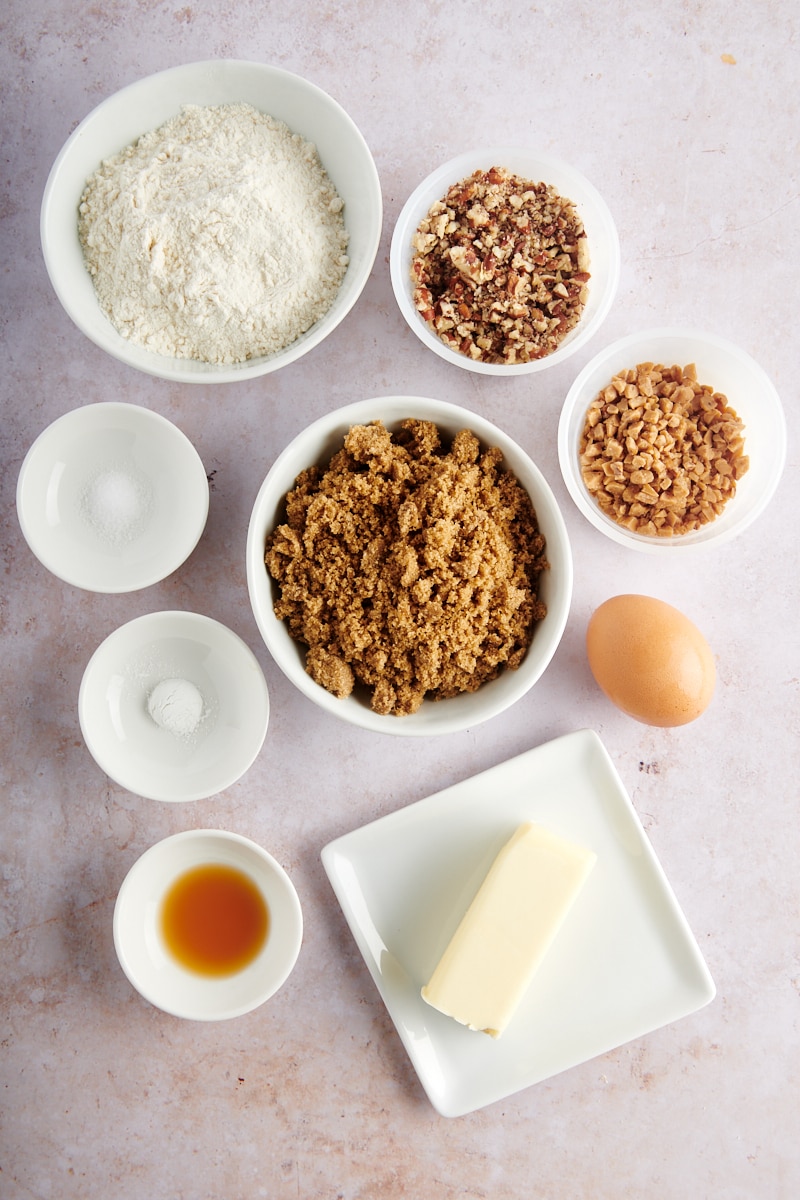 What You'll Need
Be sure to scroll down to the recipe card at the bottom of this post for the specific ingredient amounts and full instructions.
All-purpose flour – As always, measure by weight or spoon and sweep.
Baking powder
Salt
Unsalted butter – You'll need melted butter to make these blondies soft and chewy. Be sure to let it cool briefly before mixing.
Brown sugar – I prefer dark brown sugar for its bolder flavor, but you can use light brown sugar if you prefer a subtler flavor. Learn more: Light vs Dark Brown Sugar
Egg – Set out the egg before you begin baking to allow it to come to room temperature.
Vanilla extract – Almond extract also works well.
Add-ins – Pick a favorite or a combination! The blondies in these photos have chopped pecans and toffee bits. See below for lots of add-in ideas.
Add-in ideas for blondies
These simple, flavorful blondies are a perfect host for so many other flavors. You can use just one or combine some favorites. Just keep the total amount to 1/2 to 2/3 cup.
Toasted nuts – This is my go-to, as I usually have them on-hand. I like pecans best, but walnuts, almonds, peanuts, and hazelnuts are all good choices.
Toffee bits – For a little extra brown sugar punch!
Cinnamon – Add about 1/4 teaspoon when mixing the dry ingredients.
Chocolate chips – Use dark, milk, or white chocolate chips or a combination.
Coconut – Toast it for extra flavor.
Dried fruit – Cranberries, cherries, or any other kind you like.
Other baking chips – Butterscotch chips are a classic addition, but try peanut butter, cinnamon, caramel, or any other flavor you like.
Coarse salt – A simple sprinkling of coarse salt on top of the batter makes these a sweet and salty treat.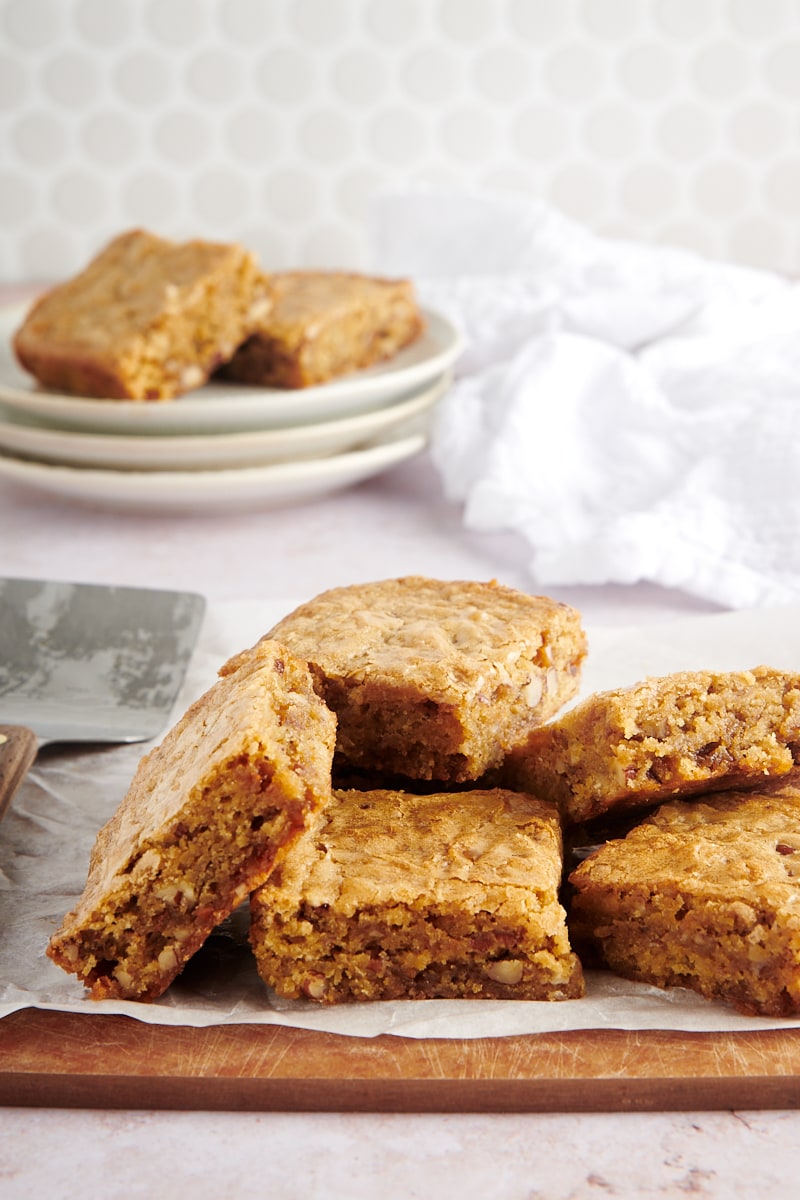 How to Make Small Batch Blondies
These blondies are a cinch to make. You can use a mixer if you like, but you can also easily mix these by hand.
Prepare for baking. Heat the oven to 350°F. Line a greased 9- x 5-inch loaf pan with parchment paper so that it overhangs the sides. Grease the paper. If you prefer not to use a lining, simply grease the pan. I recommend a cooking spray with flour, like Baker's Joy or Pam for Baking.
Combine the dry ingredients. Whisk together the flour, baking powder, and baking soda in a small bowl.
Combine the wet ingredients. Mix together the butter, brown sugar, egg, and vanilla in a medium bowl.
Add the dry ingredients to the wet ingredients. Gradually stir the flour mixture into the butter mixture, mixing just until combined or a few streaks of flour remain.
Mix in the add-ins. Stir your chosen add-ins into the batter, mixing just until combined.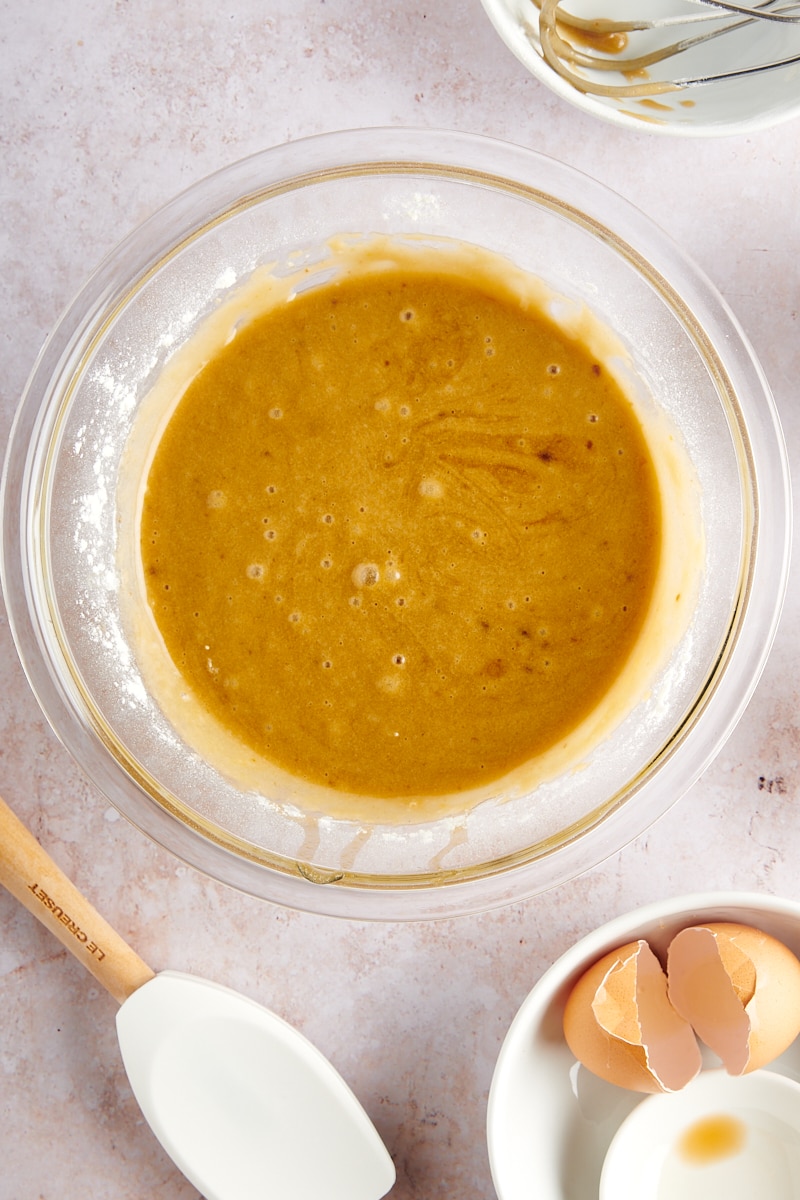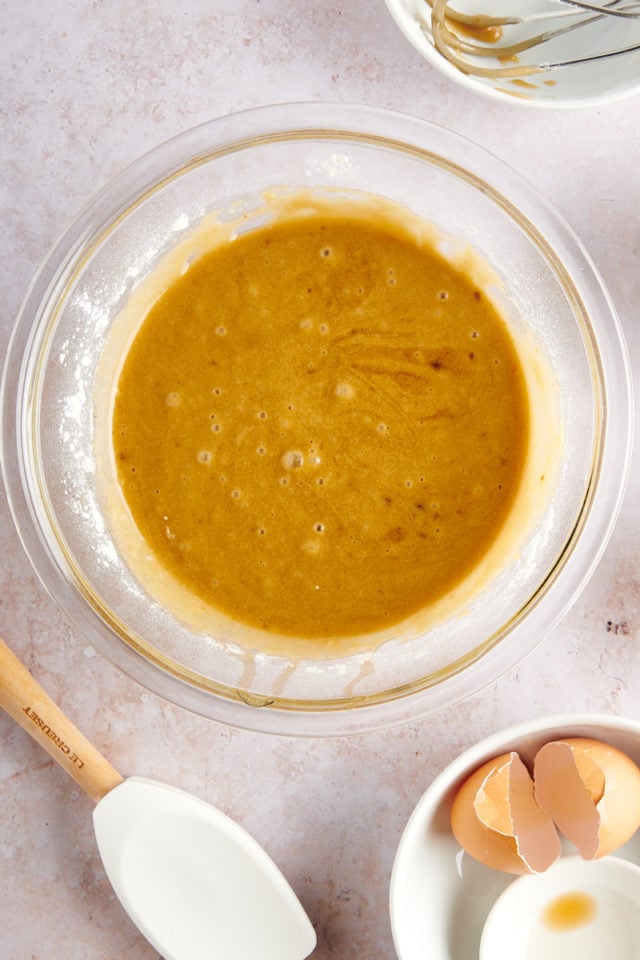 Bake. Transfer the blondie batter to the prepared pan, and spread it evenly. Bake 22 to 25 minutes, or until the edges are browned and a toothpick inserted into the center comes out clean. Don't over-bake, as they'll become overly chewy.
Cool. Place the pan on a wire rack, and allow the bars to cool completely. Then use the lining to lift the bars out of the pan onto a cutting board. Cut into squares.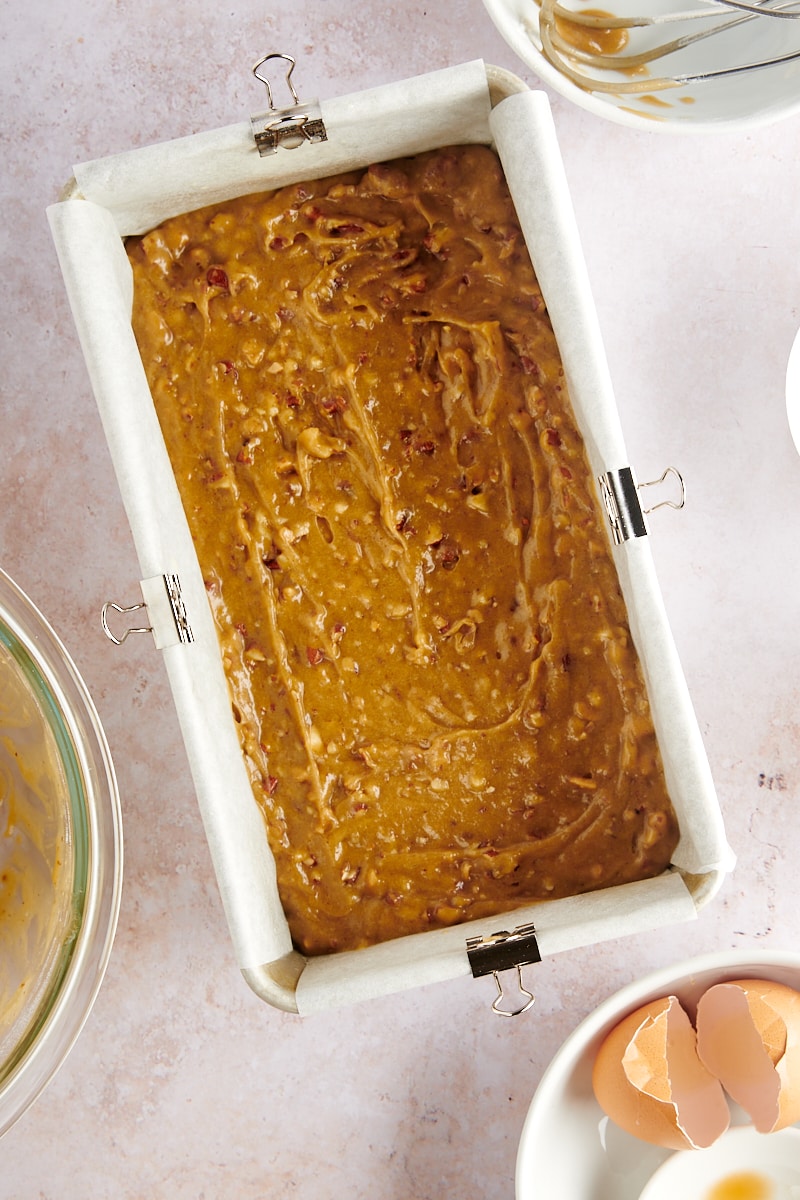 Tips for Success
While these blondies are super easy to make, there are a few things to keep in mind to help yours turn out perfectly.
Use a light-colored metal pan. Your blondies will bake more evenly and thoroughly. I like this loaf pan for making these and my small batch brownies. It has very straight sides so that the edges of the bars don't have the slant that many loaf pans have.
Firmly pack the brown sugar. Otherwise, you won't use enough and your blondies will be dry. I highly recommend measuring by weight to avoid measuring errors.
Don't over-mix. Too much mixing means tough blondies.
Cool completely before slicing. Allow the blondies to cool to room temperature before slicing, or they're likely to fall apart.
How to Store
Once the blondies have cooled completely, place them in an airtight container and store at room temperature. If you're storing them in layers, place parchment paper between the layers. They should keep up to 3 days. If they become a bit dry, you can warm them briefly in the microwave to freshen them.
Can Blondies Be Frozen?
Yes! Wrap the cooled blondies individually in plastic wrap, and then place them in a freezer container or zip-top bag. Properly stored, they should keep in the freezer up to 3 months. Thaw them for an hour or two at room temperature, or remove the plastic and heat them briefly in the microwave.