Triple Chocolate Pecan Cookies amp up traditional chocolate chip cookies with toasty pecans and three kinds of chocolate!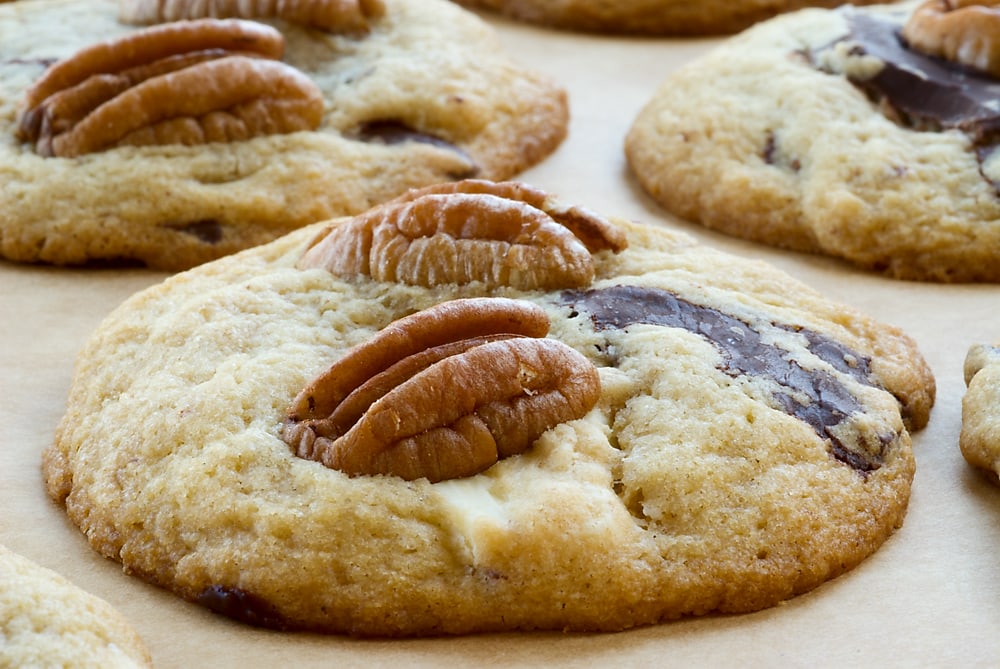 Chocolate Chip Cookies with Nuts
My cookbook buying habits have changed over the years. I used to want all of those comprehensive books, the ones that covered how to make everything from appetizers to dessert. Now, I seem to be drawn to the more specific ones. Of course, I buy general baking books, which I suppose are specific themselves. But, I like those books dedicated to something even more specific. I figure that if someone decides to narrow their topic that much, then they will probably know a lot about it.
Carole Walter has written several cookbooks on specific subjects. I have a few of hers, including Great Cookies, which is the source of the recipe for these Triple Chocolate Pecan Cookies. With all the tempting recipes, it was hard to pick just one. So, why this one? Look at that title. How could I not make these?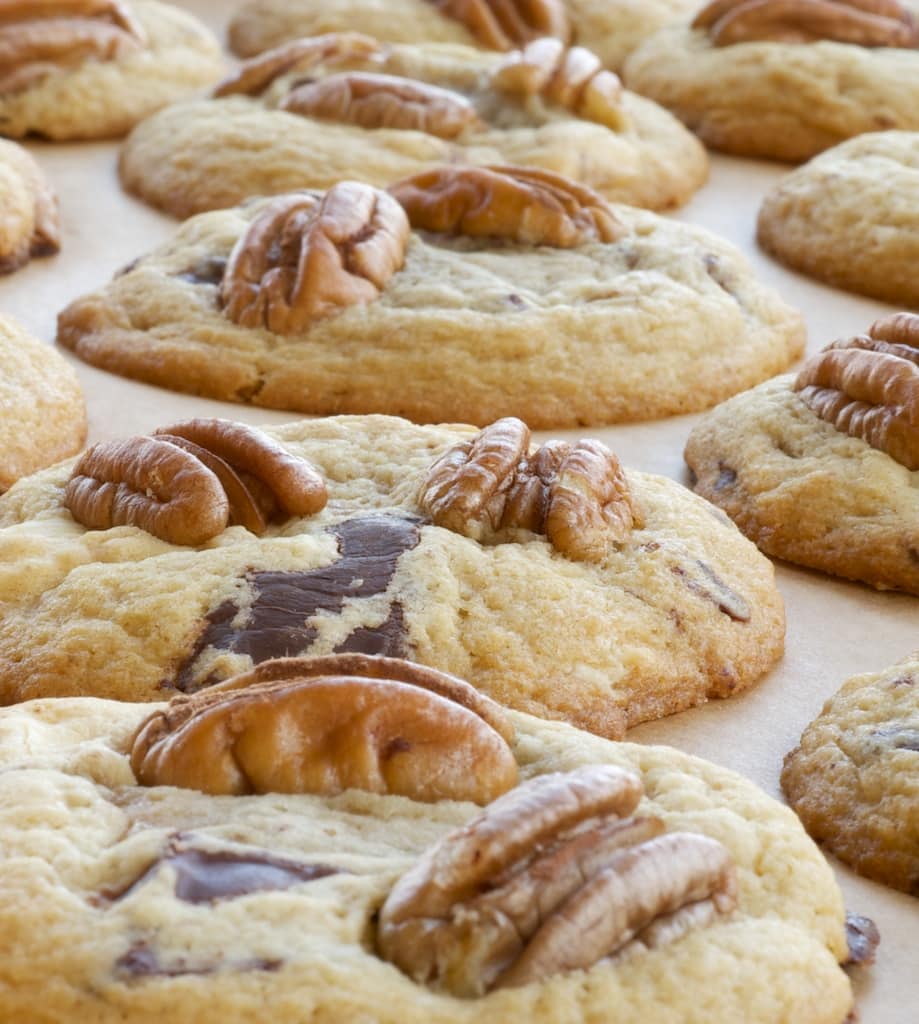 I am a big believer in good chocolate. These cookies are a great excuse to break out the good stuff. There is so much chocolate in these that you'll think that it will never mix into the batter. Three kinds of chocolate! It's worth the effort, though, and actually the chocolate doesn't need to be completely covered with cookie dough.
Of course, if all that chocolate isn't enough, the pecans on top really push it over the top. Placing the pecans on the dough can be a bit tricky. There isn't much surface area, so just fit them on wherever and however you can. The cookies spread a good bit as they bake, and the pecans will move along with them.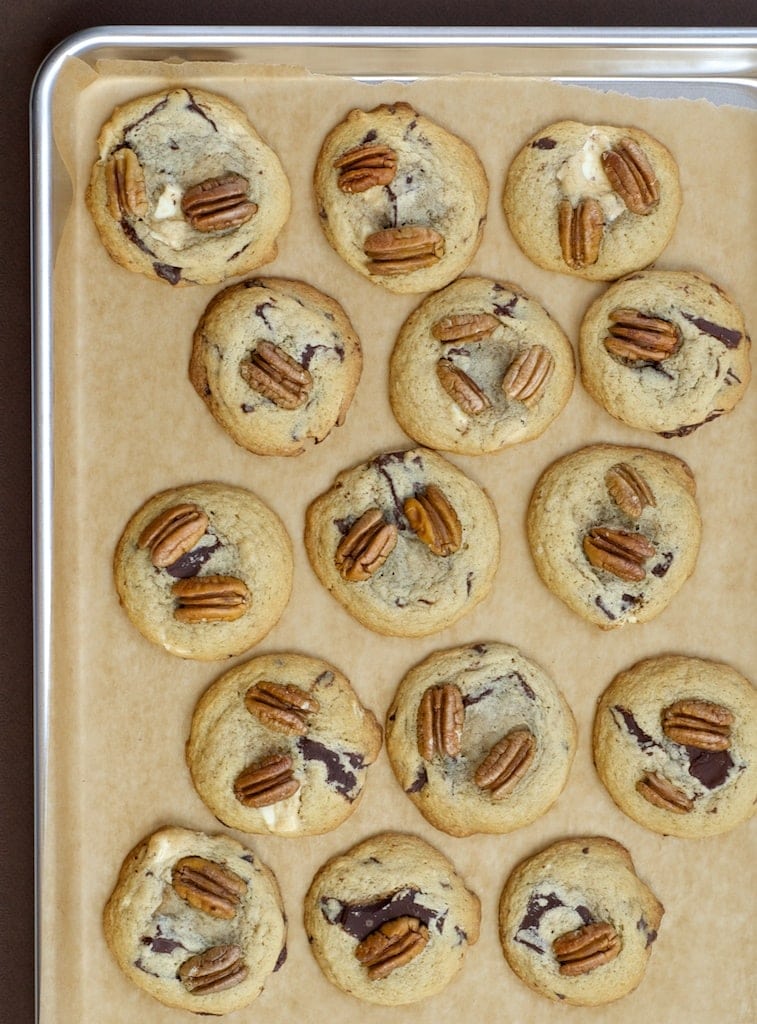 The result is a delicious batch of large, thin, chewy cookies overflowing with wonderful chocolate and crunchy pecans. I love their rustic, less polished look. While they may not be the prettiest cookies you'll ever make, they may be among the tastiest.
Find more cookie recipes in the Recipe Index.
More Chocolate Chip Cookies with Pecans
How to Store
Once the cookies have cooled completely, place them in an airtight container. They can be stored at room temperature up to 3 days.
For longer storage, place them in a freezer-safe bag or container. Properly stored, they'll keep in the freezer up to 3 months. Thaw on the countertop before serving. For info about freezing cookie dough, see How to Freeze Cookie Dough.