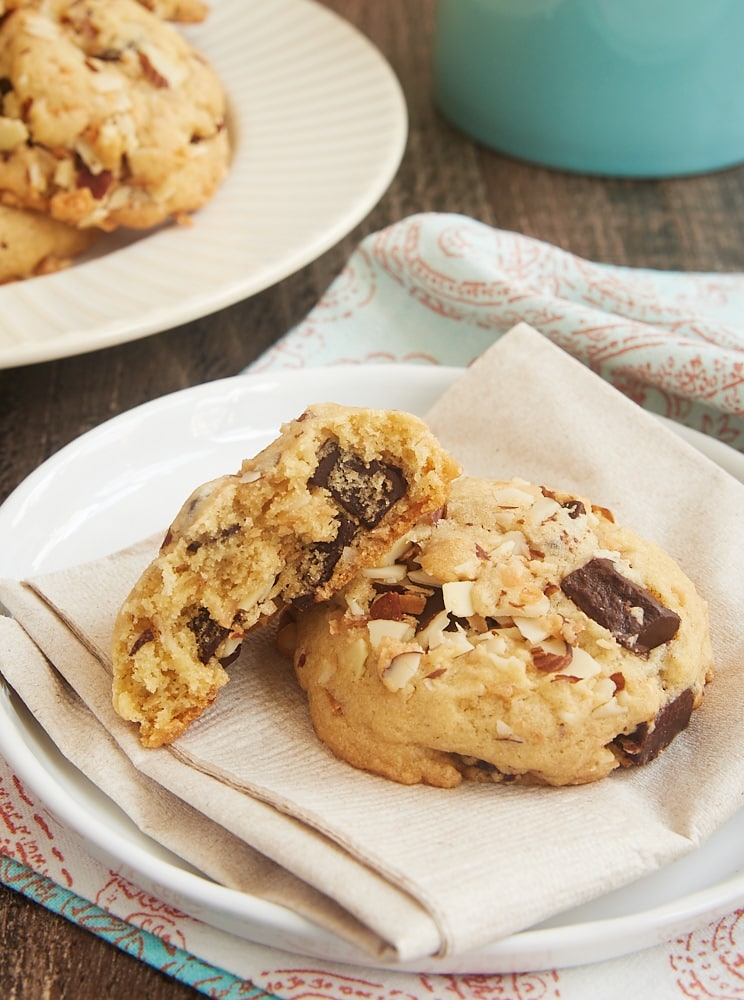 I'm so excited to share these cookies that feature some of my favorite flavors all in one place. We're talking chocolate and almonds and coconut. Who's with me?
At their heart, these are chocolate chip cookies. We all love chocolate chip cookies, right? But let's not stop there. We're adding plenty of toasty coconut and almonds to take them from great to fantastic!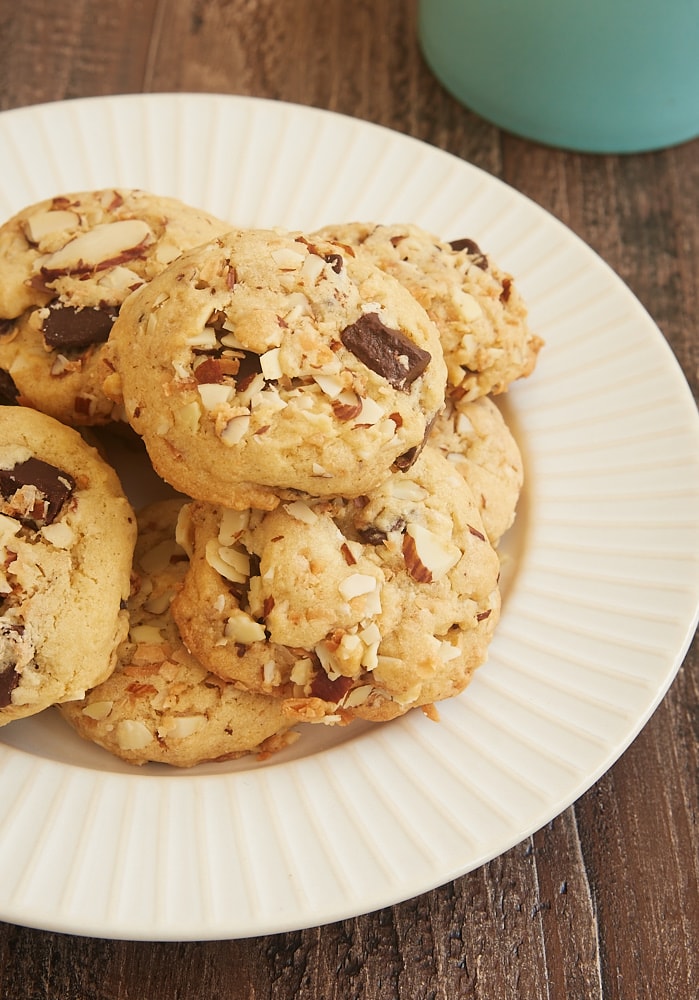 I find that toasting the coconut and almonds is well worth the extra prep time. The flavor that it adds is so, so good. Of course, if you're in a time crunch, you can skip the toasting. The cookies will still be plenty delicious.
I'm not as big a proponent of chilling cookie dough as a lot of people. It's a matter of preference, really. But this dough will really benefit from a bit of refrigerator time. About an hour of chilling will not only help keep these cookies from spreading too much, but it will also enhance the flavor and add a nice chewiness. You can chill the dough longer if you like or if that works better for your baking schedule. If covered, you can keep the dough in in the refrigerator for a few days.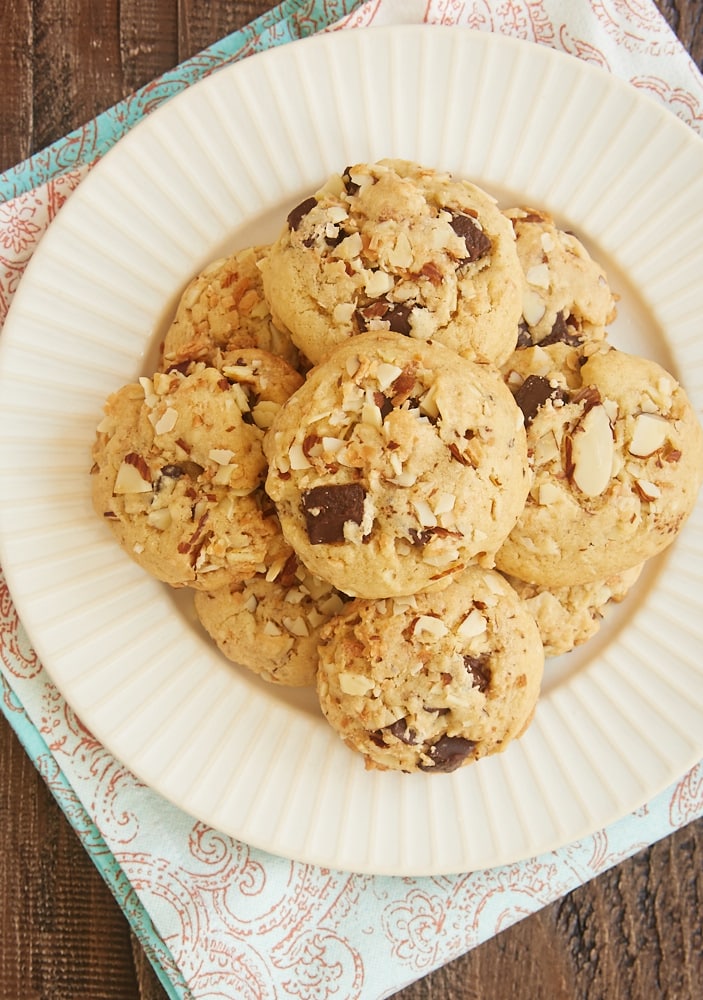 These cookies are soft and sweet and chewy and crunchy and bursting with amazing flavor. They fall into that "dangerous" category for me. I can't have them near me and not want to eat one or two.
If you're a fan of these sweet and nutty flavors, too, then I think you'll agree with me that these cookies are really phenomenal. And if you think they might be dangerous for you, too, then I'm guessing you won't have much trouble finding friends to take some off your hands. Or freeze some dough for those future cookie cravings!
Find more cookie recipes in the Recipe Index.