Zucchini Oatmeal Chocolate Chip Cookies offer a veggie twist on a classic cookie. A great way to use some of your summer zucchini!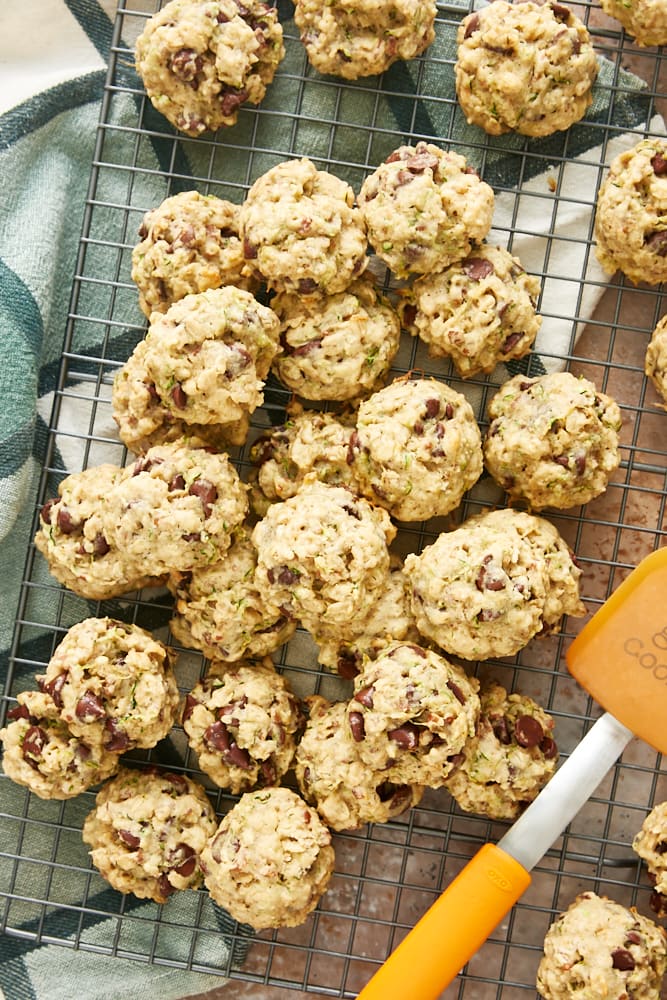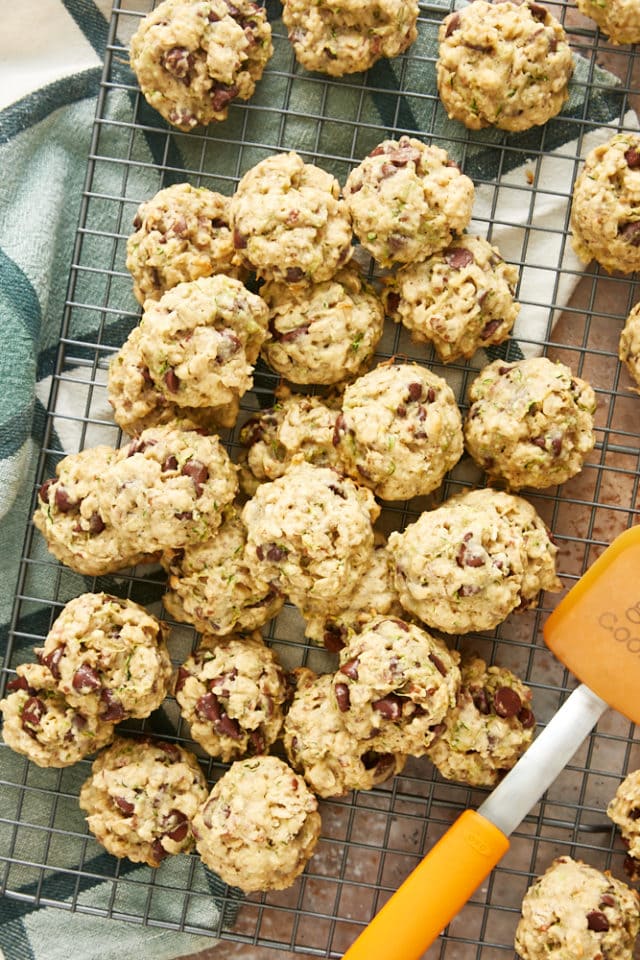 Zucchini Oatmeal Chocolate Chip Cookies
I'm so excited to share this fantastic twist on chocolate chip cookies with you! I love trying new variations of favorites, and this one is one of my favorites.
You may be questioning the addition of zucchini to these cookies. But I can happily tell you that zucchini adds lovely texture and moistness to baked goods, while also adding a little healthier twist. They also have a mild flavor so you aren't likely to taste the zucchini. What a great way to put some summer zucchini to use!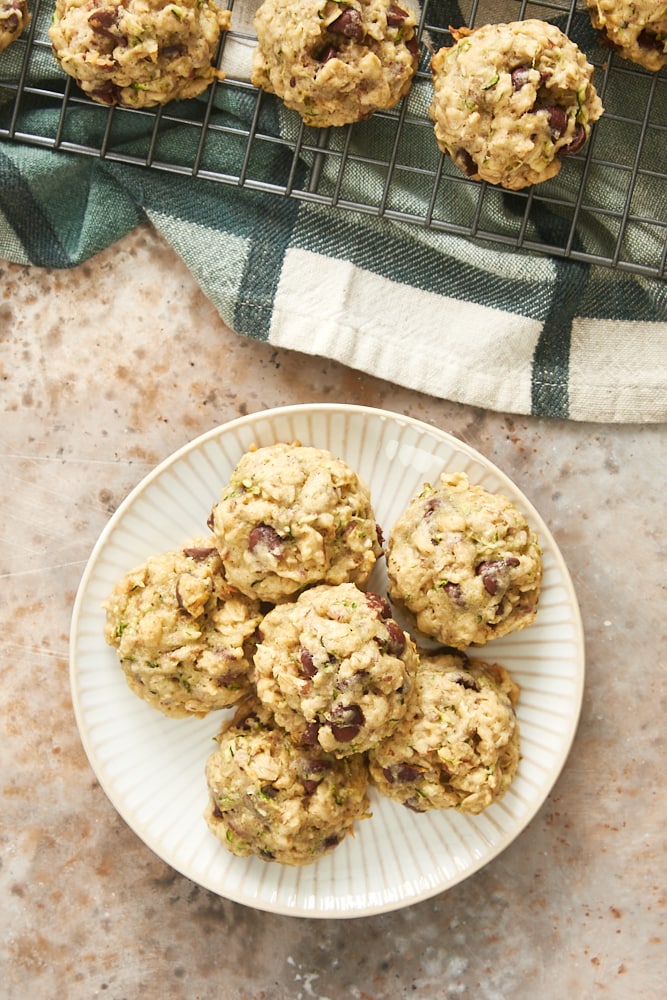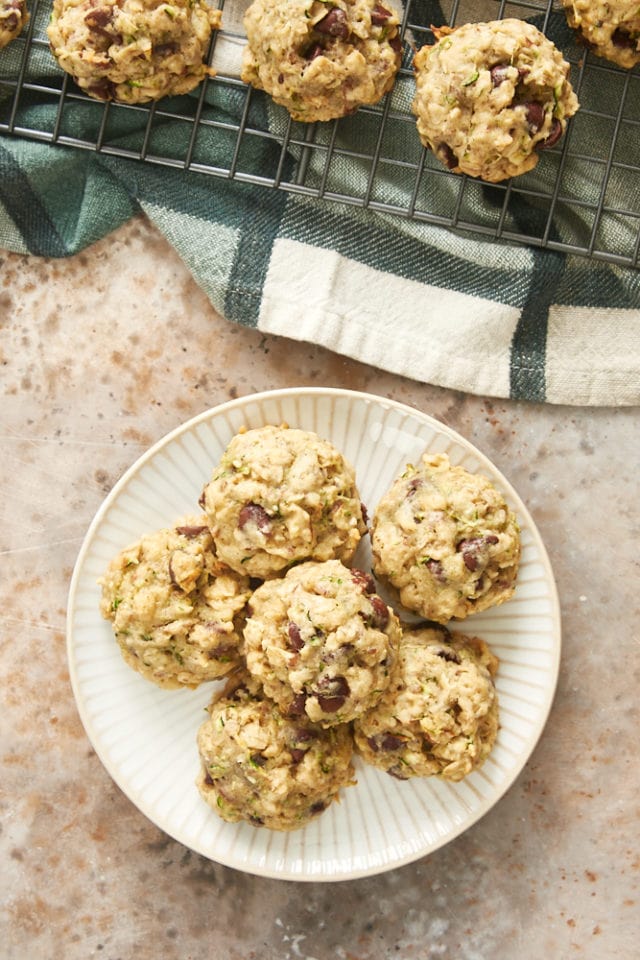 Besides the zucchini in these cookies, there are oats for some chewiness, some nuts for crunch, and lots of chocolate chips for big flavor. I also like to add a bit of cinnamon. The little extra flavor it adds goes so well with these cookies. But you can certainly omit that if you like.
These cookies are wonderfully soft and moist. And so tasty, too! They're really just absolutely delightful. I'll definitely putting these on my summertime bake list for the foreseeable future.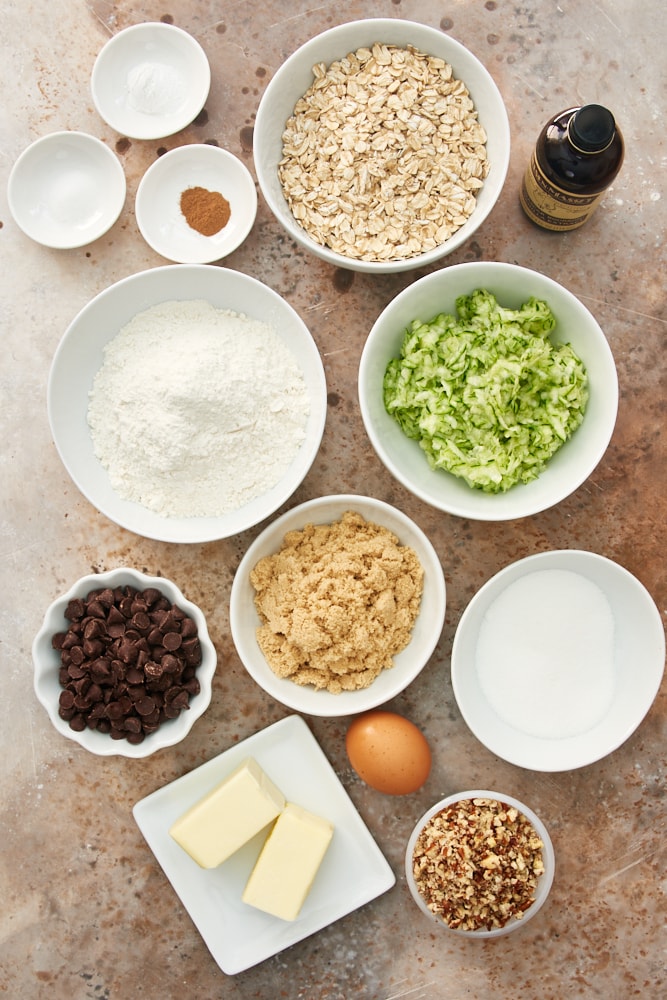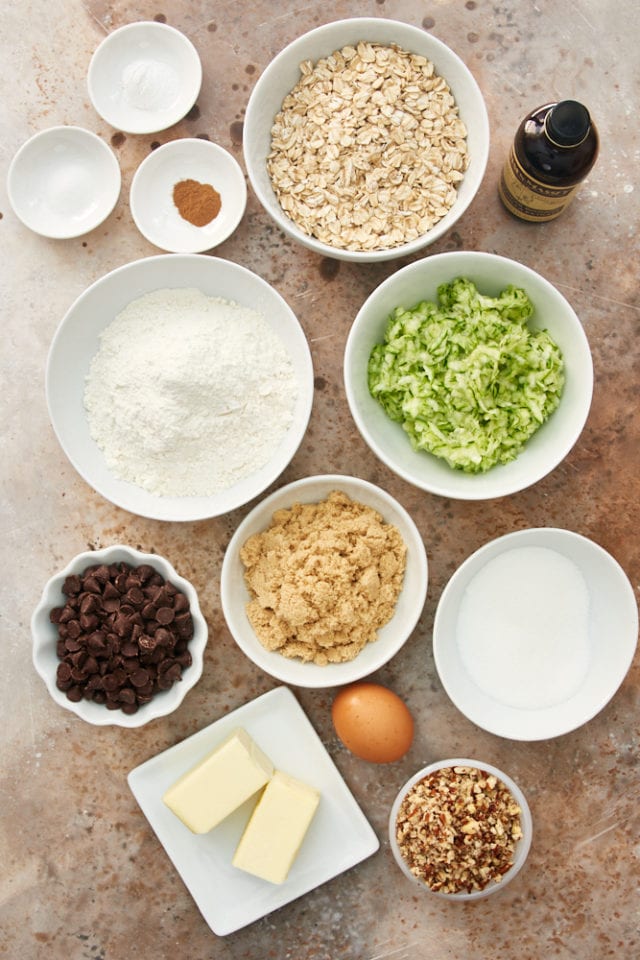 Tips for Success
Measure accurately. Use a kitchen scale to measure by weight if possible. Otherwise, use the spoon and sweep method to measure the flour, and take care to measure all ingredients well.
Measure the zucchini by volume. There can be quite a bit of variance in the weights of zucchini due to differences in size, age, and water content. This is true even of similarly sized zucchini. A volume measurement will be your best bet here, and accuracy isn't quite as important as for other ingredients.
Peel the zucchini if you like. If you don't want to see flecks of the darker peel in your cookies, then peeling is the way to go. This is simply a matter of preference, and either way is just fine.
Use a box grater or microplane. These tools make shredding the zucchini a simple task. A food processor with a grating disc will work, too. Without those, you can very finely chop the zucchini by hand.
Keep moisture in mind. Zucchini have a lot of moisture, but just how much can vary quite a bit. You shouldn't need to make a great effort to remove any of that water. I usually just pat the shredded zucchini with a paper towel to get the excess.
Use a scoop to portion the dough. That will make portioning a breeze and make sure your cookies are the same size so they'll bake more evenly.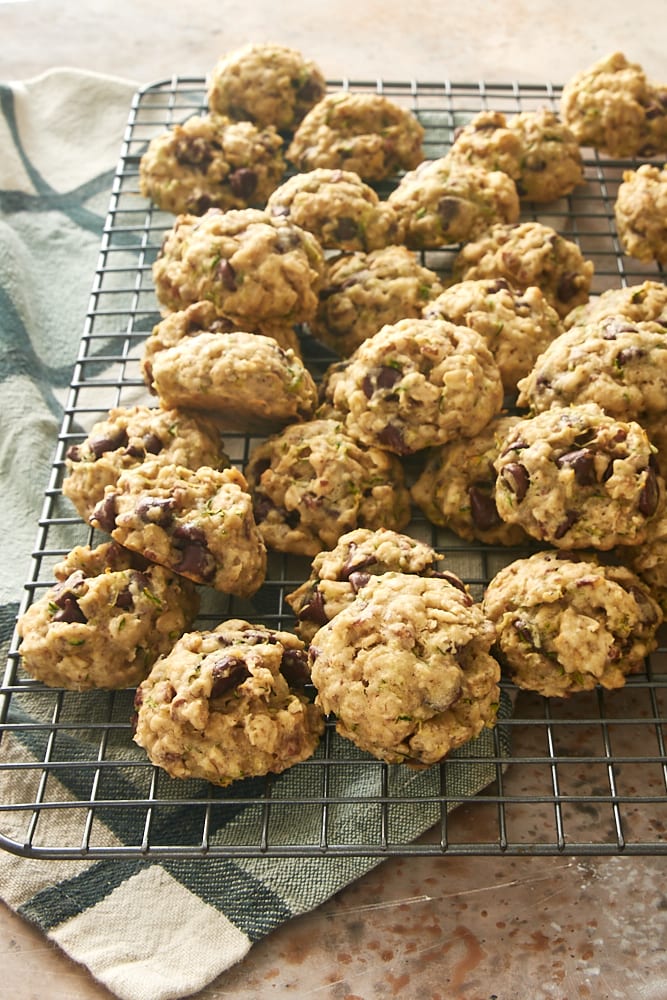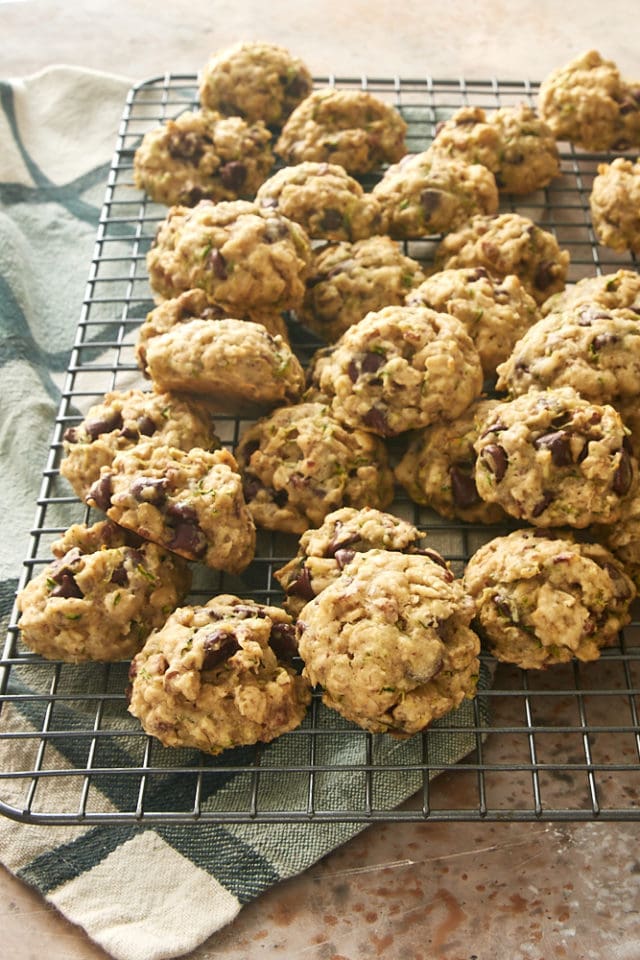 These sweet, soft, moist cookies and their zucchini twist are a little off the beaten chocolate chip cookie path, making them a great choice if you're looking for something a bit different.
Find more cookie recipes in the Recipe Index.
More Chocolate Chip Cookie Recipes