Strawberry Cream Cheese Bread is a quick bread-cake hybrid that features sweet strawberries and a cream cheese swirl!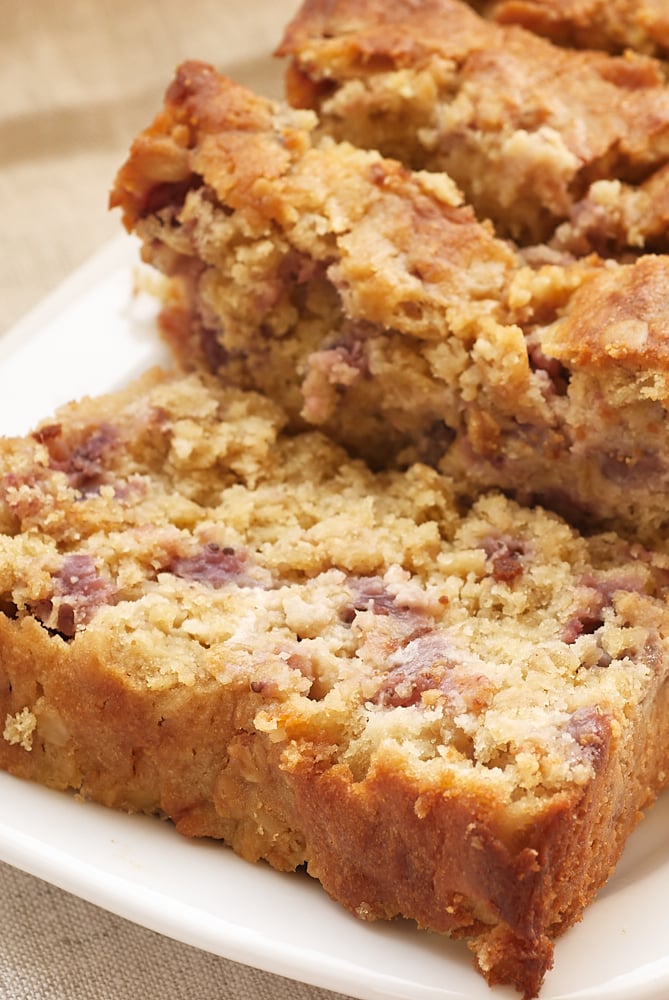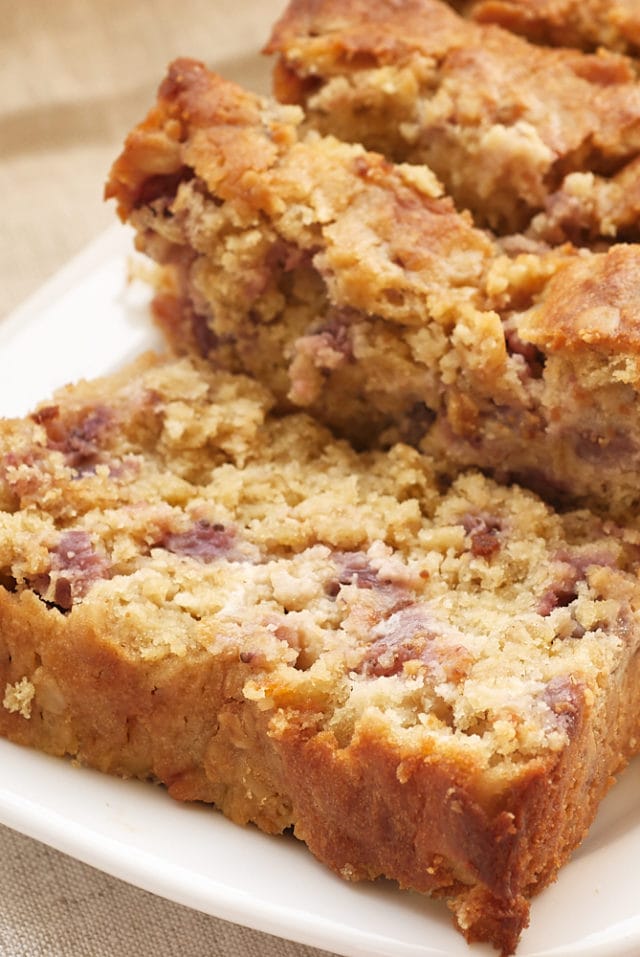 Strawberry Cream Cheese Bread
Quick breads are one of my favorite things to bake. I love their versatility. There are so many flavors to explore! And I love that they're a great treat most any time of the day.
This strawberry bread takes sweet strawberries, adds a little cream cheese, some oats and brown sugar, and puts it all into a simple quick bread with a cake-like texture.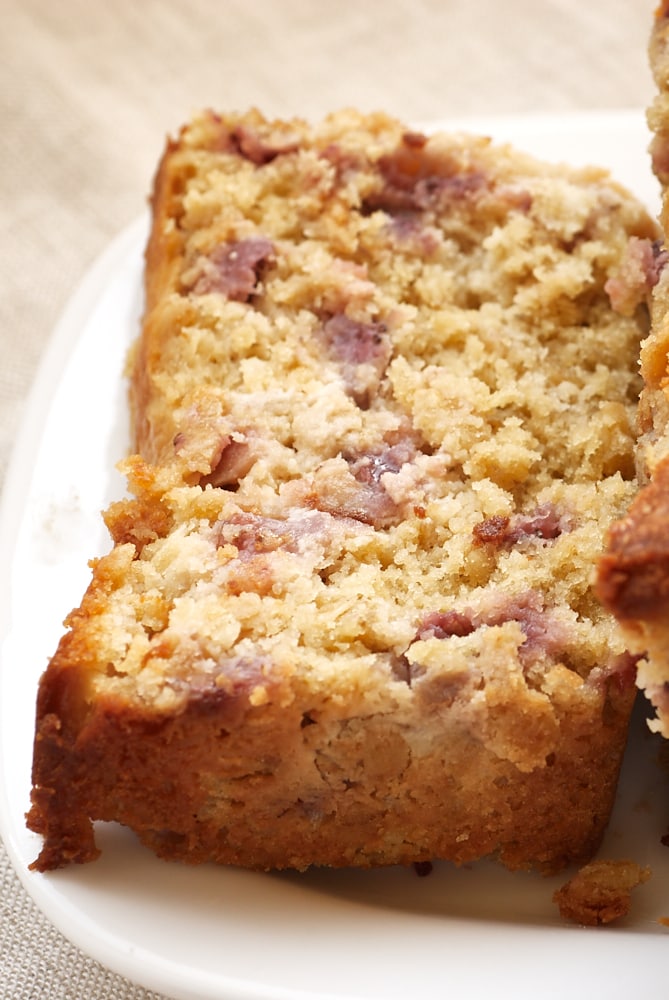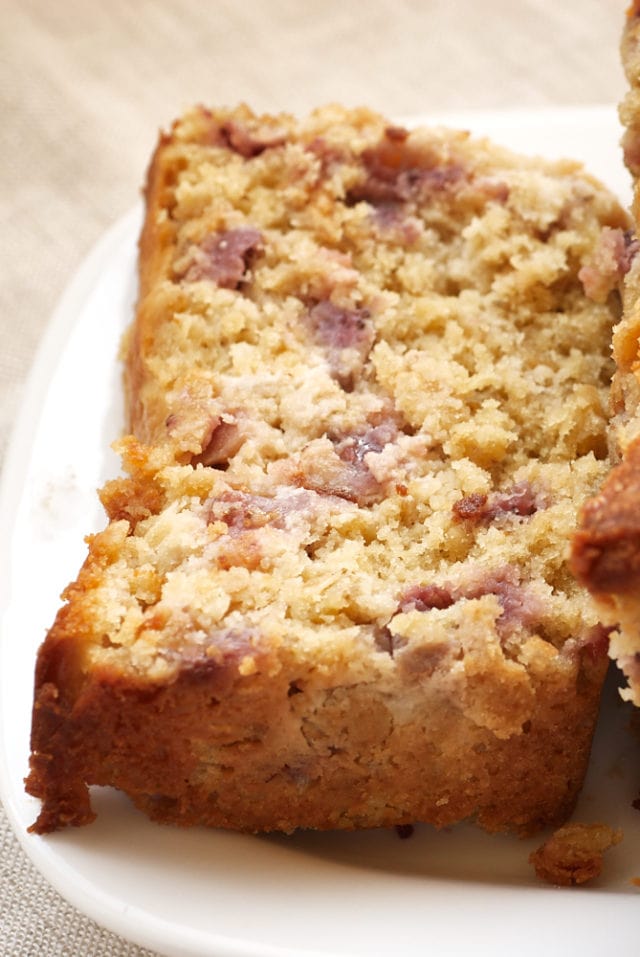 Tips for Success
Measure accurately. Use a kitchen scale if possible. Otherwise, use the spoon and sweep method for accurate measurement of dry ingredients and sugar.
Check your pan size. A standard loaf pan can be one of two sizes. Make sure yours is 9″ x 5″.
Use fresh or frozen strawberries. Fresh is best, but frozen will work in a pinch. Be sure to rinse and dry them very well.
Don't over-mix. Too much mixing can affect the texture. If there are a few streaks of flour remaining, that's fine. It will mix a bit more as you swirl the cream cheese mixture into the batter.
Refrigerate leftovers. If this bread won't be eaten within a day of making it, then I recommend refrigerating it. Bring servings to room temperature or warm them slightly before serving.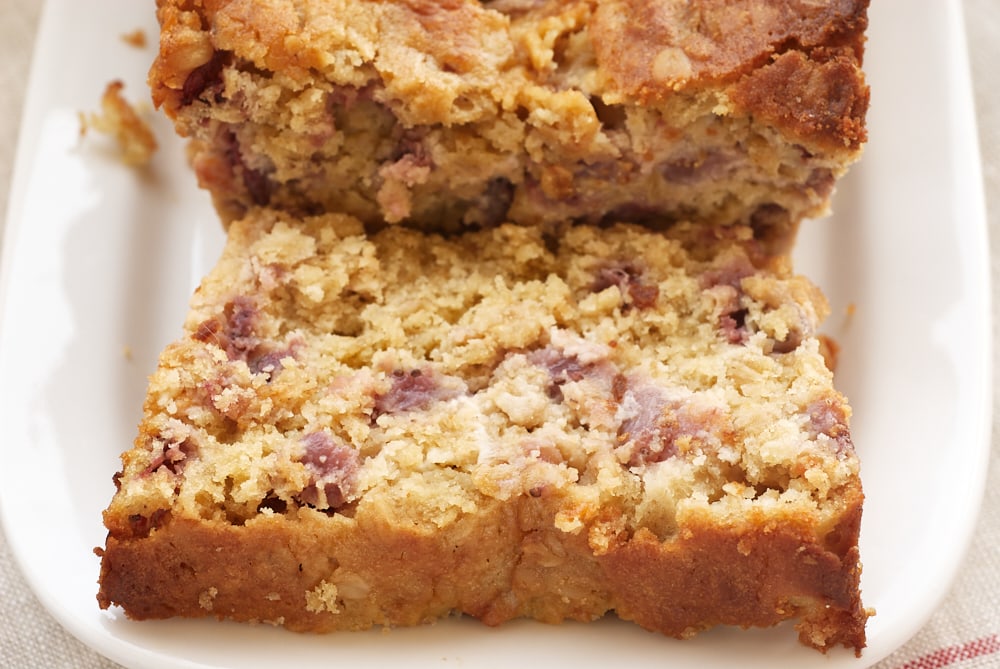 To me, the best part of this bread is that the sweetened cream cheese mixture isn't completely mixed into the bread. Instead, it's just slightly mixed into the batter with a few turns of a spoon. The result is that you get little bursts of big cream cheese flavor every few bites.
I just adore this Strawberry Cream Cheese Bread! It's such a special treat for breakfast or brunch. And it's just as good for a simple dessert!
More Berry-Packed Breads
Find more quick bread recipes in the Recipe Index.