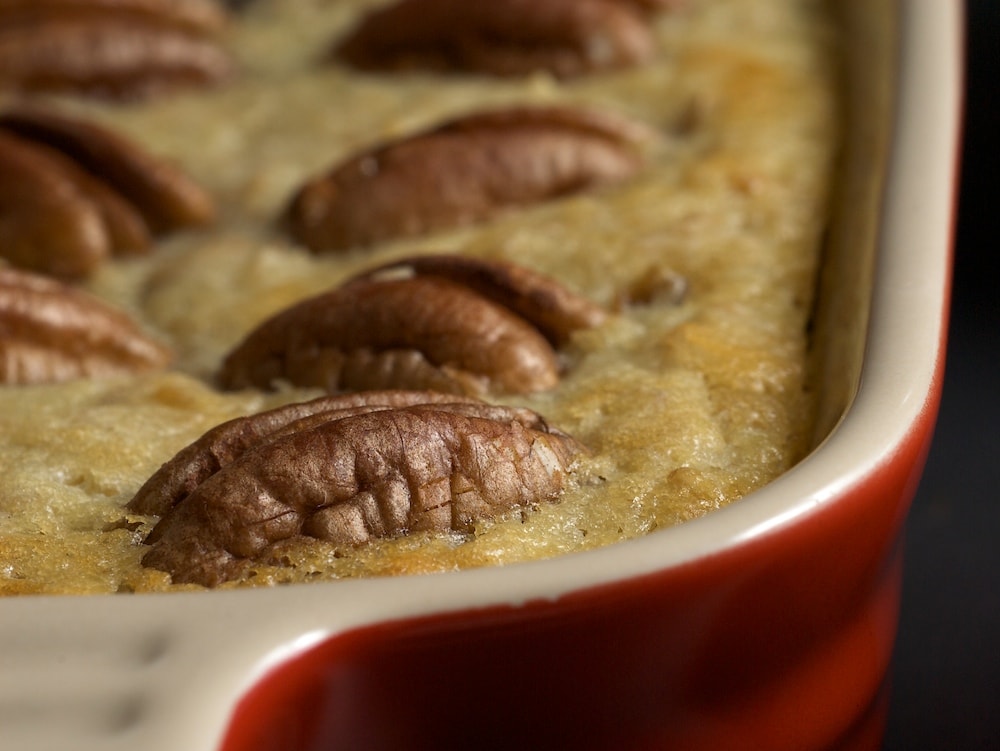 I'm a bit ashamed to tell you that I baked all kinds of things during the holidays that I have yet to share with all of you. I realize that November and December are long gone, and now January is almost over. But, I figure this is a good case of "better late than never."

I first made this cobbler for Thanksgiving. It was so good that I made it again for one of our Christmas dinners. The first time, I made it in a pie pan as suggested in the recipe. The second time, I made it in various size bakers. I used individual-sized ramekins as well as a couple of larger pans. Either way works, but I am such a sucker for those little bakers.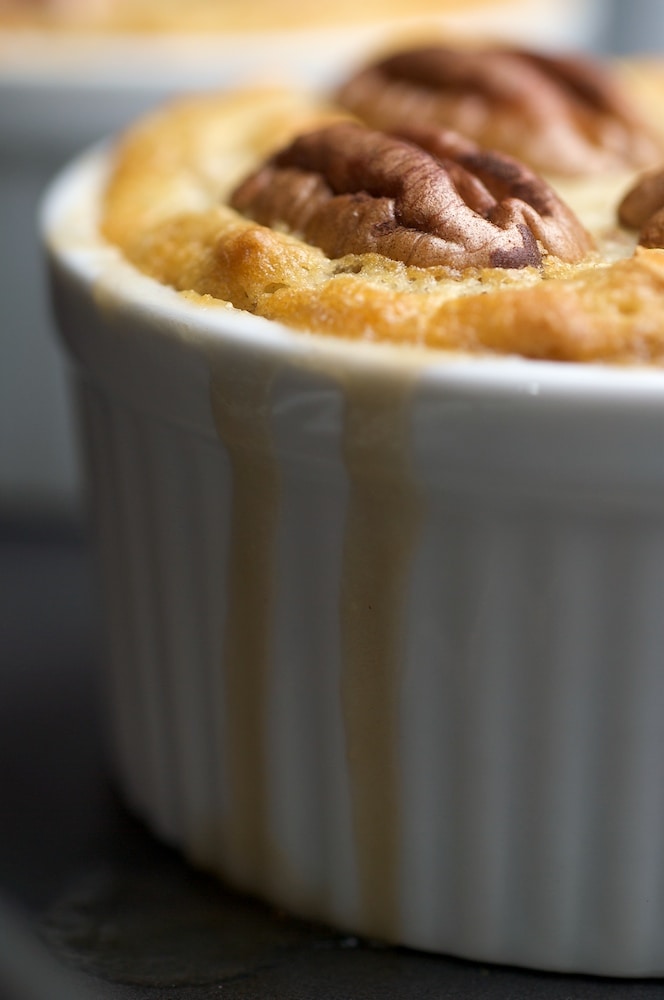 My first instinct was to add some vanilla to the recipe. It just seemed like there should be some in there somewhere. However, I decided to stick to the original recipe and didn't augment at all. The verdict? No vanilla needed at all. You may have a different opinion, but I think all that caramel is all the flavor this cobbler needs.
Yield: 6-8 servings
Prep Time: 25 minutes
Cook Time: 50 minutes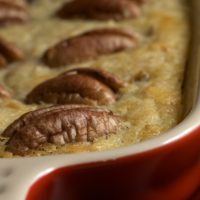 For the filling:
3 large Granny Smith apples, peeled and sliced (about 1 & 1/2 pounds)
1 cup firmly packed light brown sugar
2 tablespoons all-purpose flour
1/4 cup unsalted butter
3 large pears, peeled and sliced (about 1 & 1/2 pounds)
For the crust:
3/4 cup all-purpose flour
1 cup uncooked regular oats
1/2 cup chopped dates
1/4 cup granulated sugar
1 tablespoon baking powder
1/2 teaspoon salt
3/4 cup milk
3 tablespoons butter, melted
1 large egg, lightly beaten
toasted pecans for garnishing
Directions:
To make the filling:
Lightly grease a 10-inch deep-dish pie plate or shallow 2-quart baking dish. Set aside.
Combine apples, brown sugar, and flour. Stir to coat apples.
Melt butter in a large skillet over medium-high heat. Add apple mixture and bring to a boil. Cook, stirring often, for 10 minutes. Add pears and cook, stirring often, for 5 more minutes. Spoon fruit into prepared pan.
To make the crust:
Combine flour, oats, dates, sugar, baking powder, and salt in a large bowl. Make a well in the center. Stir together milk, butter, and egg. Add to dry ingredients, mixing just until combined.
Spoon over fruit mixture. Bake at 425° for 20-25 minutes or until crust is golden brown. If desired, garnish with pecans.
Notes:
The crust mixture can also be made into 10 muffins. Fill lightly greased muffin pans two-thirds full with batter. Bake at 425° for 15 minutes.