I'm a bit ashamed to tell you that I baked all kinds of things during the holidays that I have yet to share with all of you. I realize that November and December are long gone, and now January is almost over. But, I figure this is a good case of "better late than never."

I first made this cobbler for Thanksgiving. It was so good that I made it again for one of our Christmas dinners. The first time, I made it in a pie pan as suggested in the recipe. The second time, I made it in various size bakers. I used individual-sized ramekins as well as a couple of larger pans. Either way works, but I am such a sucker for those little bakers.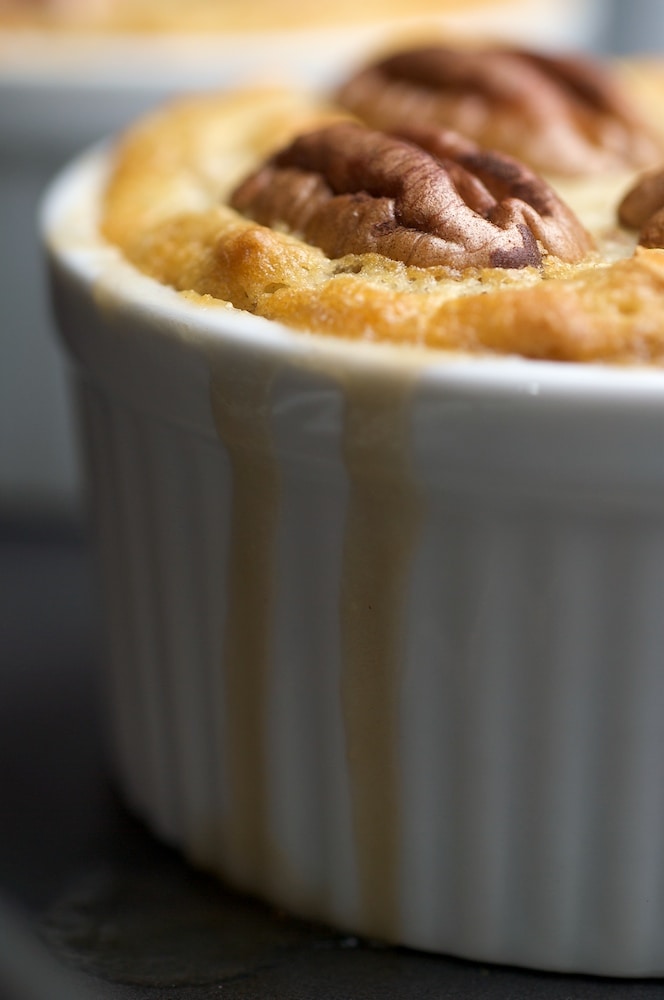 My first instinct was to add some vanilla to the recipe. It just seemed like there should be some in there somewhere. However, I decided to stick to the original recipe and didn't augment at all. The verdict? No vanilla needed at all. You may have a different opinion, but I think all that caramel is all the flavor this cobbler needs.