Every time I bake a coffee cake, I envision myself sitting on our serene rooftop wearing a big, thick cardigan and sipping hot coffee while I eat a dainty slice of said coffee cake. In reality, there are some issues with that image. First of all, who has time to sit around? Secondly, the construction on our block makes our rooftop anything but serene these days. Also, I don't drink coffee.
The one thing that's so perfectly right about that image is the presence of coffee cake, although not usually a dainty slice.
I have a long-standing baking/eating love of coffee cake. They appeal to me on many levels. They're usually a no-fuss recipe. They tend to be a bit more subtle on the sweetness scale. There's almost always a crumb topping. And, best of all, they're an excellent excuse to eat cake most any time of day.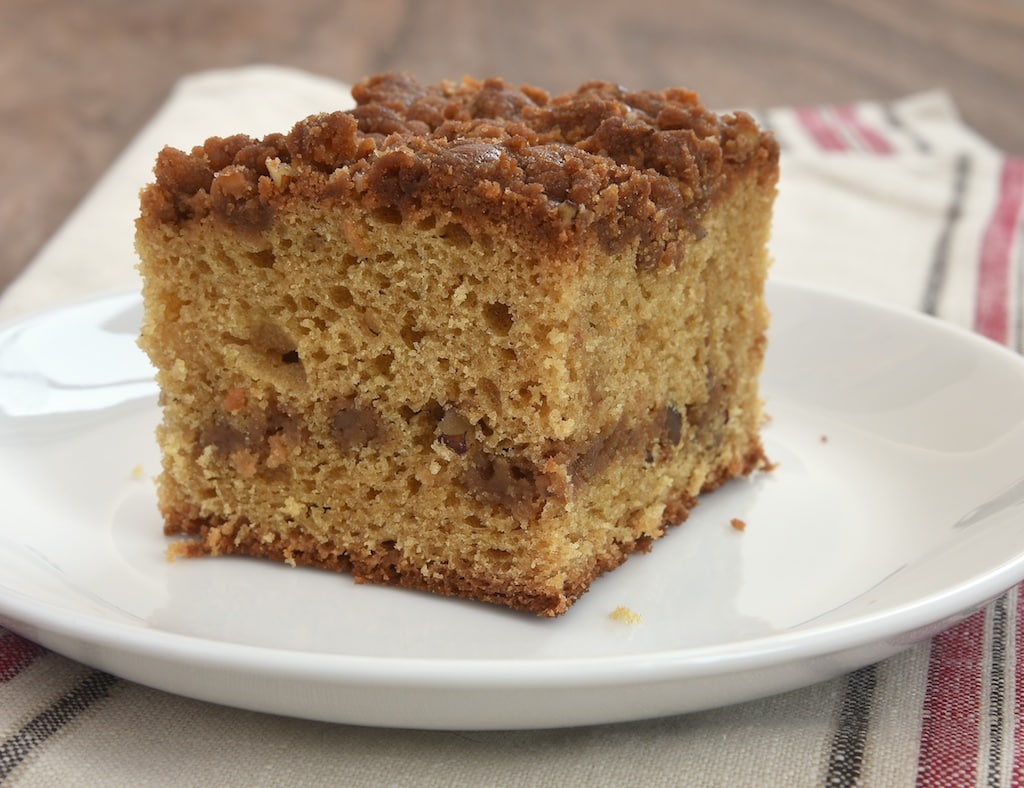 This particular coffee cake has something a little different going for it. Caramel!
When I found the original recipe, I had one of those I-wish-I'd-thought-of-that moments when I read that there is caramel in the crumb topping. Soft caramels are melted with butter and then mixed right into the crumb for a richer than normal coffee cake topping. I added some pecans for a little crunch and upped the salt a bit, as I do love a salty crumb topping. You can, of course, omit the nuts and/or dial back the salt if you prefer.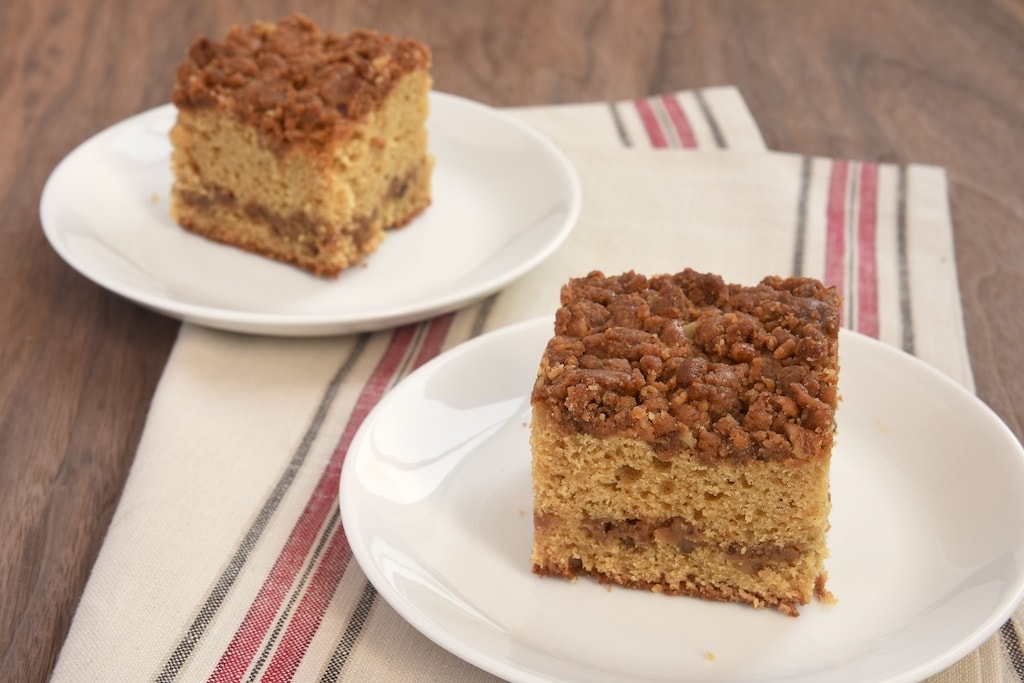 There's also just a hint of cinnamon in the cake to make the whole cake package even better. While it's not a big cinnamon flavor, it's enough to give it just that perfect little bit of added flavor.
I have to confess that Quinn and I kept most of this cake all to ourselves. We both loved the texture and flavor so, so much. Sure, we ate it in our apartment (not on the roof), and I'm pretty sure I was wearing yoga pants and a t-shirt (not a cardigan). But I assure you it was still perfectly delicious.