As someone who bakes a lot, I'm certainly no stranger to butter. It, along with cream cheese, has its very own little shelf in my refrigerator. But, put that butter in a saucepan and brown it, and I am utterly fascinated by its rich, nutty flavor.
Add to that a crumb topping, and I'm so there. This particular crumb topping is a bit on the salty side, and that's just how I like it. If you are less of a fan of sweet and salty, then just dial back the salt in the crumb a bit. But, really, that saltiness is pretty tough to beat.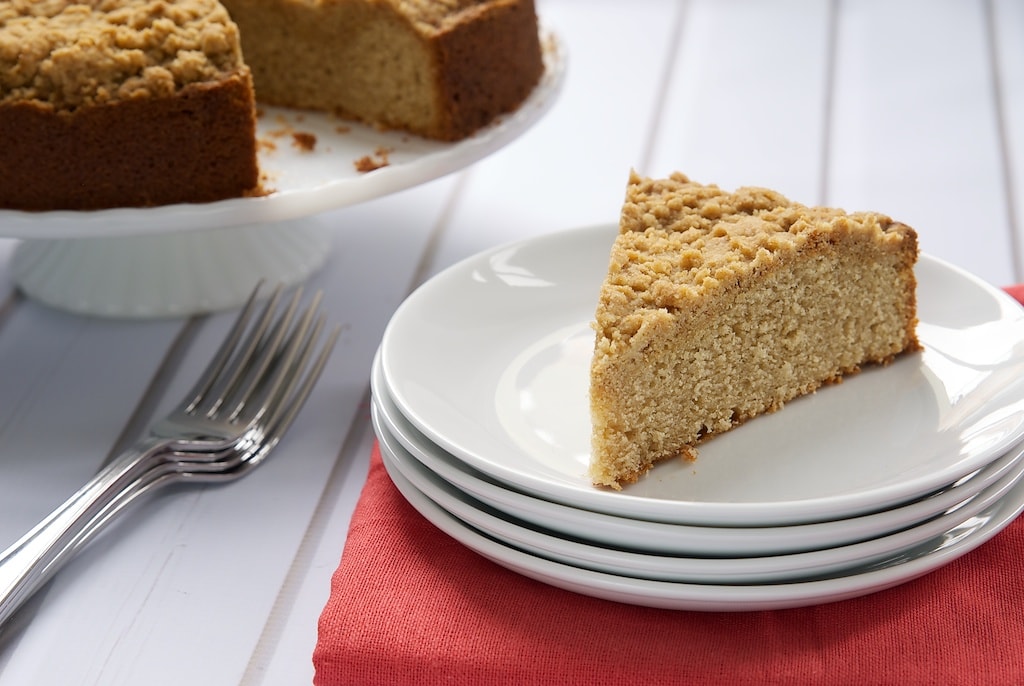 I've made several recipes with browned butter, but this was my first time freezing the butter to re-solidify it. Now, that may seem like a strange step, but it serves a purpose. You can't cream melted butter. But, firmer butter works just as it should. So, don't skip that step. It's not difficult, and those few minutes of freezer time give you a chance to clean up your baking-in-progress kitchen or just step away from the kitchen for a bit.
On first read, this may seem like a fussy recipe, but there's really nothing unnecessary in it. My one bit of advice concerns the step of pressing the crumb mixture into clumps. I spent 5 or so minutes pressing and clumping, but that's about it. You don't have to be obsessive about it, unless you just like that sort of thing. Crumb is crumb, whether it's perfectly clumped or not.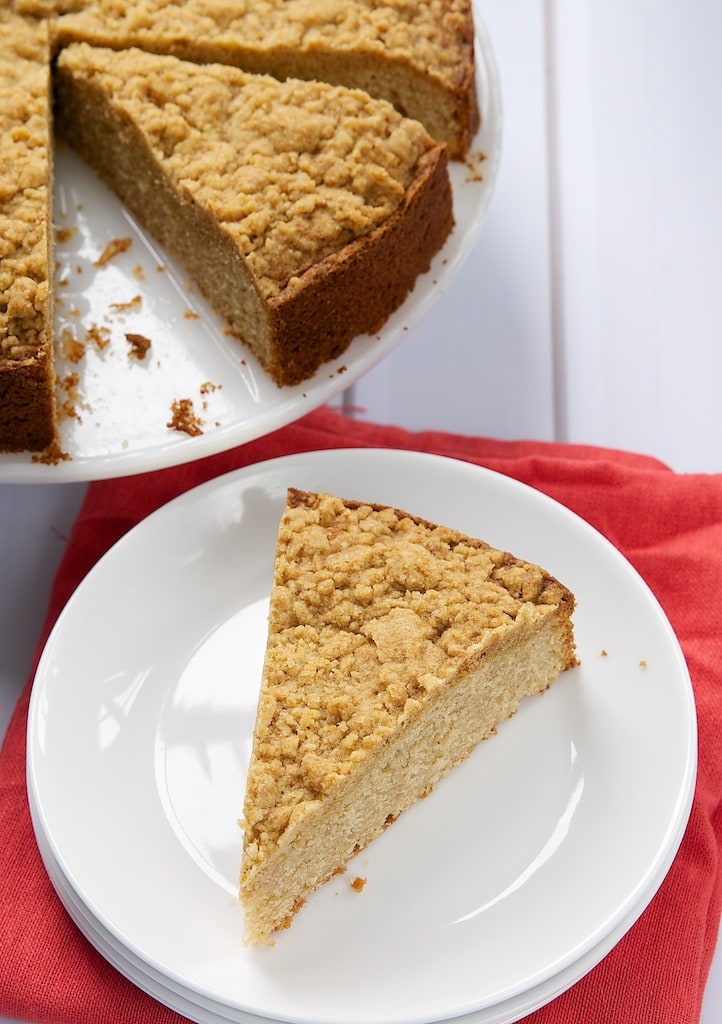 This is an absolutely lovely cake. I just love everything about it, from the sour cream cake to the brown butter to that wonderfully salty crumb. Serve this one up for a weekend brunch treat, an afternoon snack, an after-dinner dessert, or just sneak a little slice to enjoy when no one's looking.