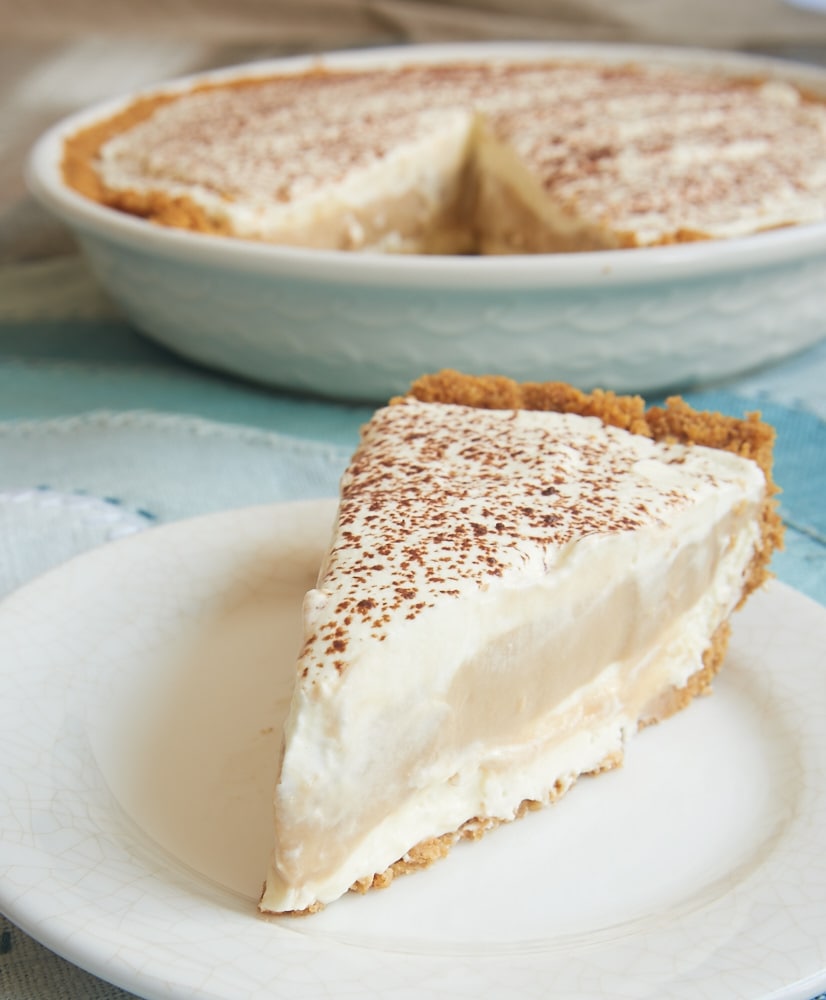 I'm fairly certain I'd never had homemade pudding until sometime in the last several years. I'd had my share of pudding from a mix or even store-bought pudding, but I've come to have a real weakness for the from-scratch variety. And I take every chance I can to integrate it into other desserts.
This delicious pie combines homemade pudding with another favorite, cheesecake! The two come together in a lovely layered dessert. It all starts with a basic graham cracker crust. Then the layering fun begins with a fluffy, no-bake cheesecake, irresistible pudding, sweetened whipped cream, and a little cocoa powder for a bit of extra flavor.

This pie is absolute comfort food for me. Creamy pudding, sweet cheesecake, graham cracker crust… It's just so homey and delightful. It's the kind of dessert that inspires giddiness when you spy a slice in the refrigerator.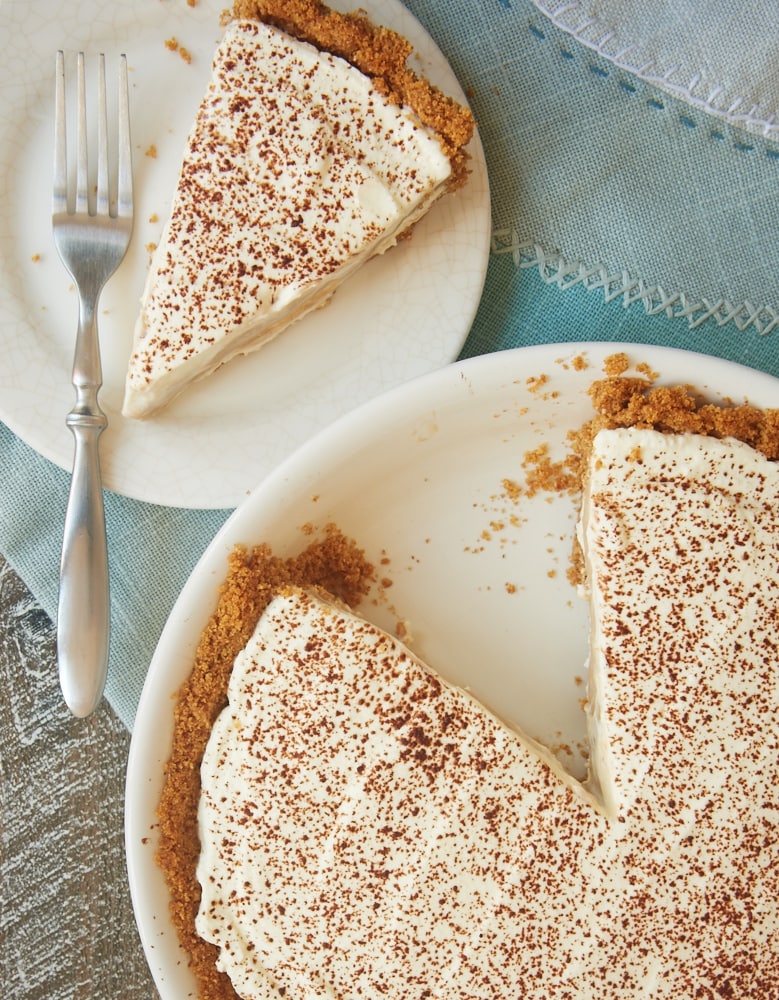 For this pie, I decided to use butterscotch pudding. I just love all that brown sugar deliciousness! But feel free to swap that for your favorite pudding if you like. Chocolate, peanut butter, pistachio… the possibilities are endless!
If you prefer a shortcut, you can certainly use a pudding mix. I enjoy the homemade version much more, so that's almost always my choice. It's really easy to make and only requires a few ingredients. I encourage you to try making your own if you've never done so.
While there are a few different components to this pie, it's quite straightforward in its preparation. Each part is simple to make. Just be sure to allot for cooling and chilling times when you start to make it. Then you'll just need to scrounge up enough patience to let it chill before you can grab a slice!
Find more chilled dessert recipes in the Recipe Index.