Pecan lovers, these Pecan Sandie Praline Bars are for you! They combine a thick cookie base with a sweet pecan filling, all topped with plenty of chocolate. In a word, they are fantastic!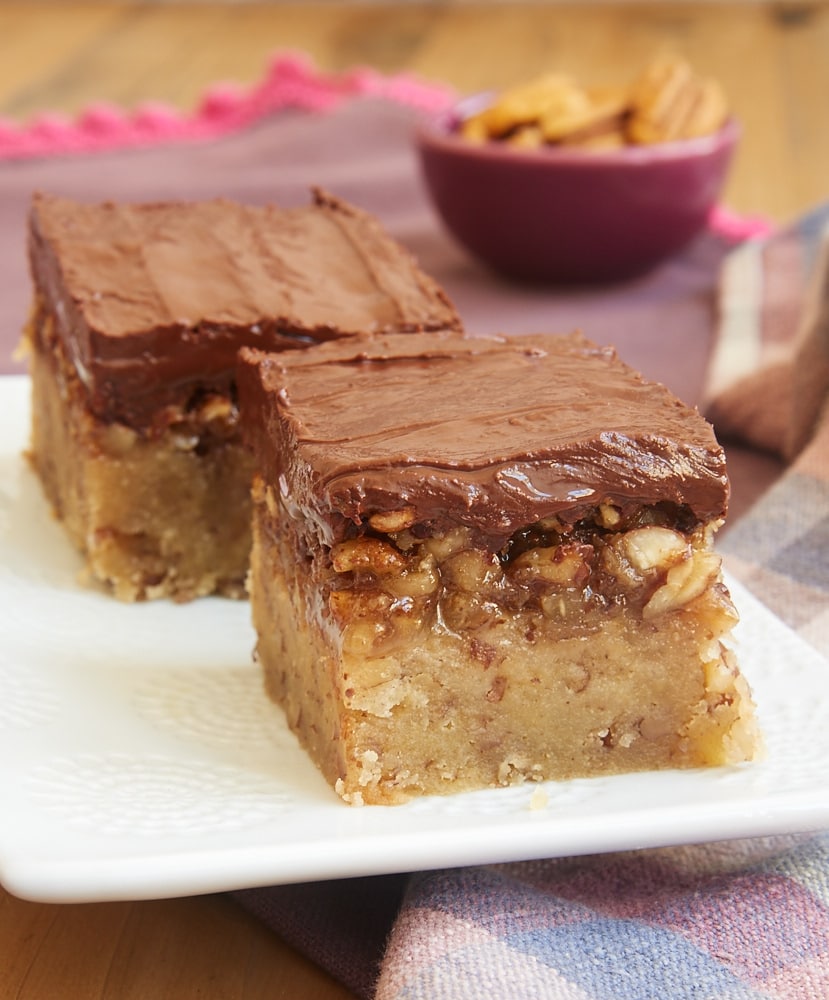 There's something so irresistible about desserts that combine two great treats into one. Maybe that's because it's like getting to have two desserts. Who doesn't want an excuse to do that?
These Pecan Sandie Praline Bars fall into that two-for-one dessert category. They start with a thick, nutty cookie layer. Then that's topped with more nutty deliciousness with what is essentially pecan pie filling. And let's top all that off with a little chocolate for good measure. Who's with me?

Let's first talk about that cookie layer. As the title of the recipe suggests, there's a pecan sandie element going on here. Those have always been one of my favorite store-bought cookies. The flavor of those is duplicated here with a simple cookie layer. As simple desserts go, it would make a fine cookie bar all on its own.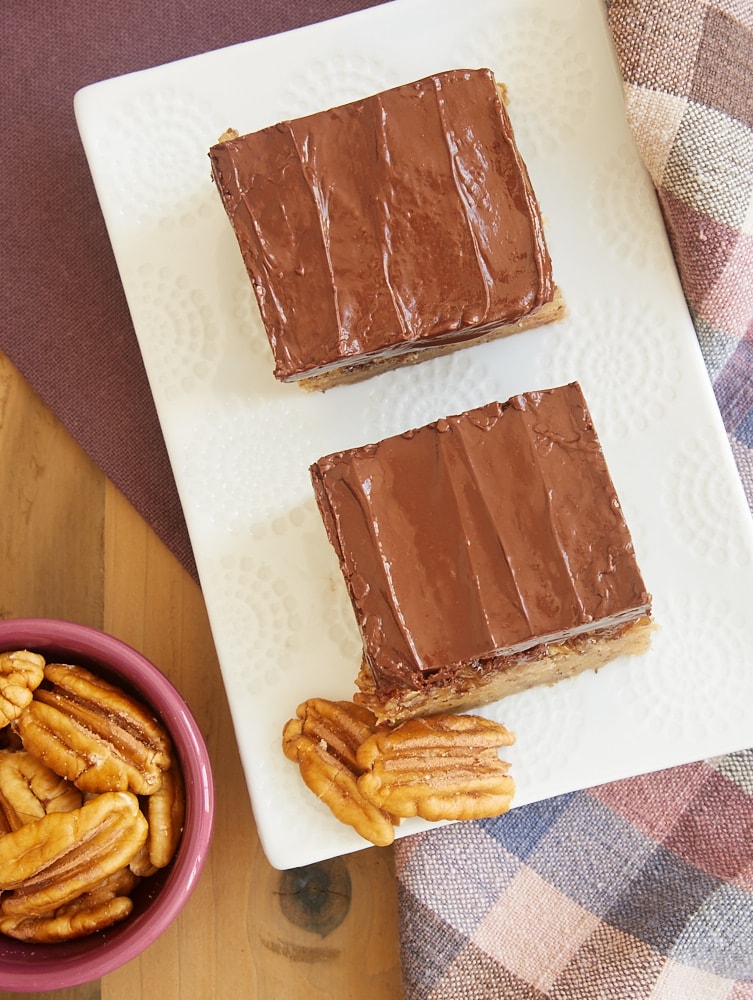 But, of course, we aren't stopping there. To up the pecan ante, let's add a gooey, crunchy topping. The components of it are those of traditional pecan pie. It's also easy to whip up, just like pecan pie filling. That gets baked right on top of the cookie layer.
And if that weren't enough, all of that is topped with the very simplest chocolate topping. We're talking a bag of chocolate chips. Yep, that's it. Just sprinkle them on, wait for them to melt a bit, and then simply spread the chocolate over the baked bars. It doesn't get much easier than that!
If you're a big pecan fan like I am, you're going to adore these bars. They take the familiar flavors of two classic desserts and combine them into a new dessert experience. Just imagine a pecan pie with a thick cookie crust and topped with chocolate. There's so much flavor packed in all of those layers!
Find more pecan recipes in the Recipe Index.
More Praline Dessert Recipes