Remember yesterday when I touted the virtues of homemade Double Chocolate Pudding? Oh, but it's good. But, it seems I might have had an ulterior motive for sharing it. This pie.
If you aren't familiar with it, a pudding pie is exactly what it sounds like. It's pie + pudding. But, it's so much more than the sum of its parts. This, my friends, is the kind of dessert that should come with an addiction warning because it's just that good.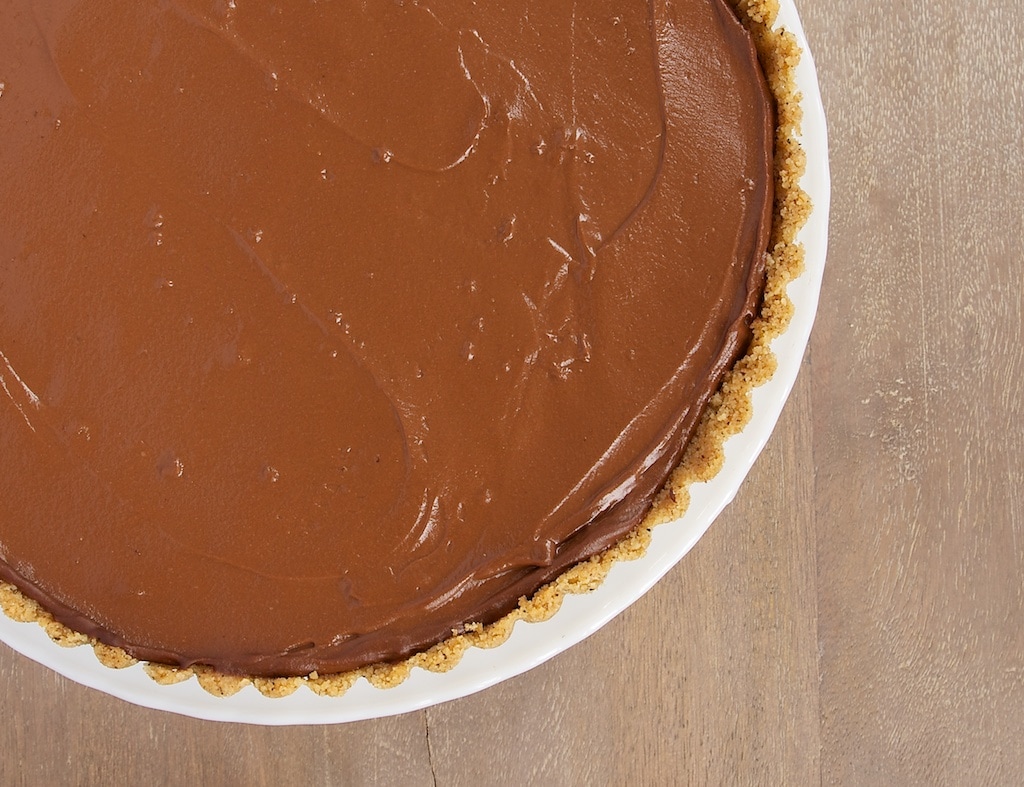 It starts with a cookie crust made from vanilla wafers. You can use any kind, but I'm partial to Trader Joe's. Next, for a fun variation, add a thin layer of peanut butter on top of the crust. It just gives you a little flavor surprise that goes so well with the rest of the pie. You can use another spread flavor (like chocolate-hazelnut! or cookie butter!) for some variety, or omit it for a more traditional pudding pie.
The filling is that same Double Chocolate Pudding I shared with you yesterday. Just fill up the crust with your freshly made pudding, cover it, and try very hard to wait a couple of hours before digging into this glorious pie.
This recipe was originally developed for Go Bold with Butter, where I am a paid contributor.