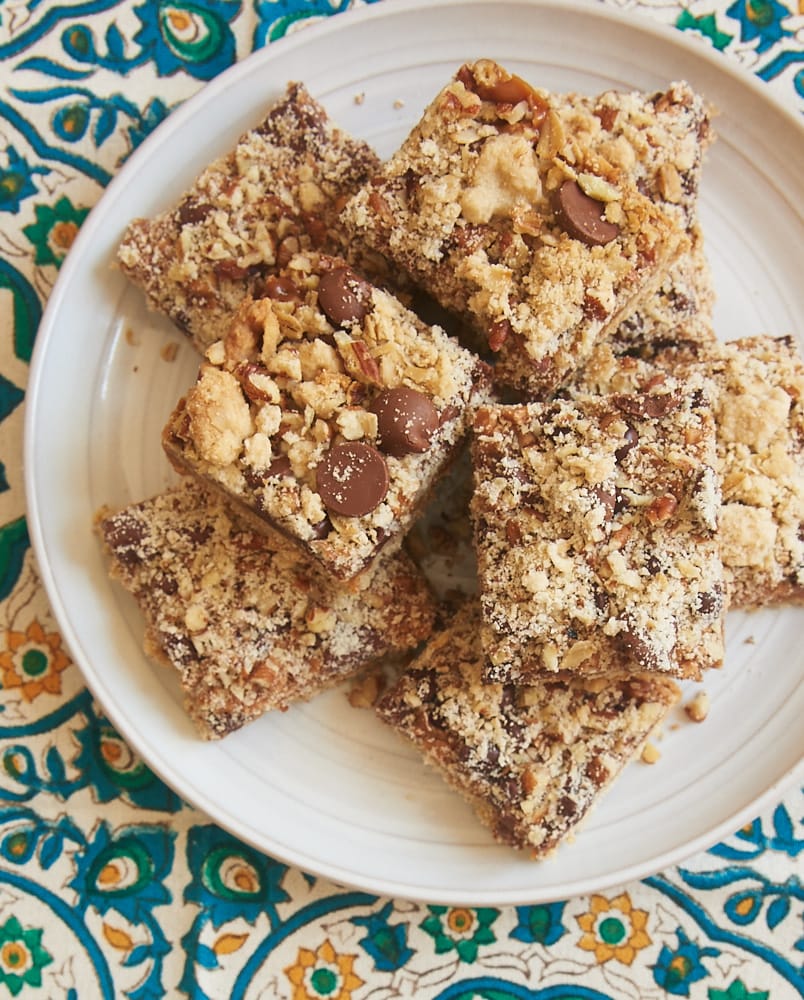 I'm fairly certain that I could fill the pages of BoB with desserts featuring caramel and chocolate. They're two of my favorite ingredients and usually just the thing to satisfy a craving for a sweet, gooey dessert.
One such recent craving resulted in these fantastic bars. They feature a simple oat crust, a layer of caramel, lots of chocolate chips, nuts, toffee, and a crumb topping. That's a pretty perfect combination in my book!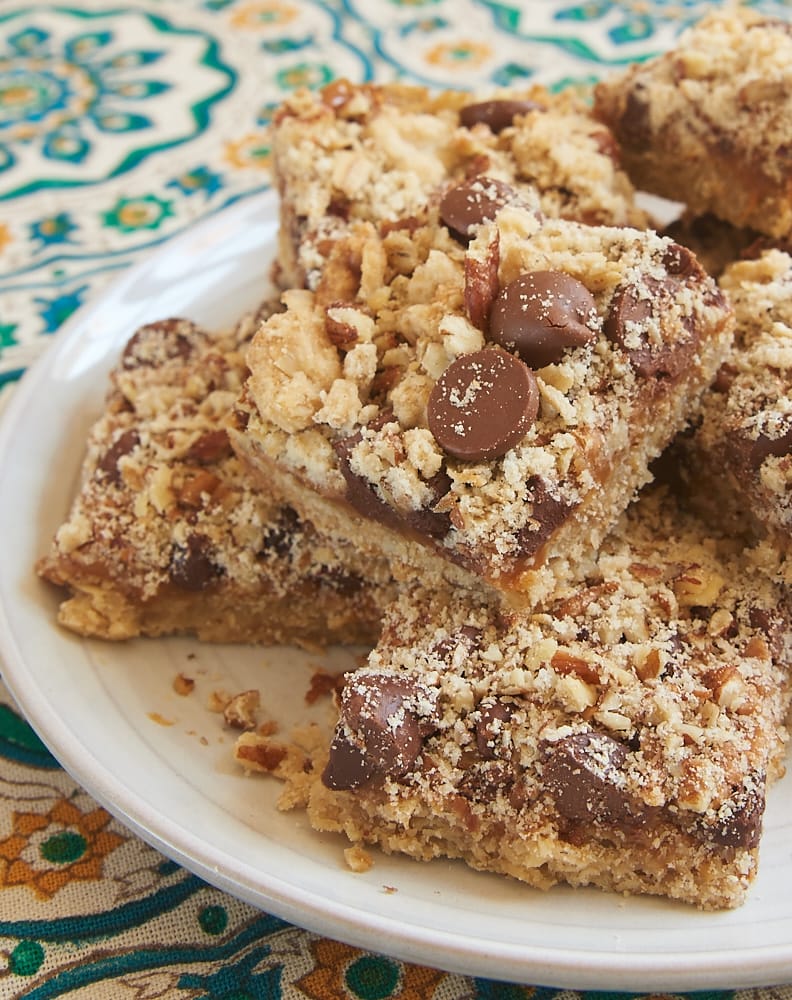 I love that these bars and all their amazing layers are created with ingredients I usually have on-hand. If you bake regularly, you'll likely have everything you need as well. That makes it so easy to whip up a batch of these whenever the craving strikes.
The toppings for these bars can be changed to suit your tastes or the contents of your pantry. If you're anything like me, you probably have a little bit of this and that from other baking adventures sitting in a drawer or cabinet. Gather them up and see what kind of flavor combinations you can put together. Try adding coconut, different nuts, or other flavored baking chips like peanut butter chips or cinnamon chips. Whatever flavor combination you use to make these, don't be surprised if they don't last long!
Find more bar recipes in the Recipe Index.