Dulce de Leche Banana Pudding Bars feature layer upon layer of deliciousness, from the vanilla wafer crust to the dulce de leche, bananas, pudding, and all the way to the whipped cream on top!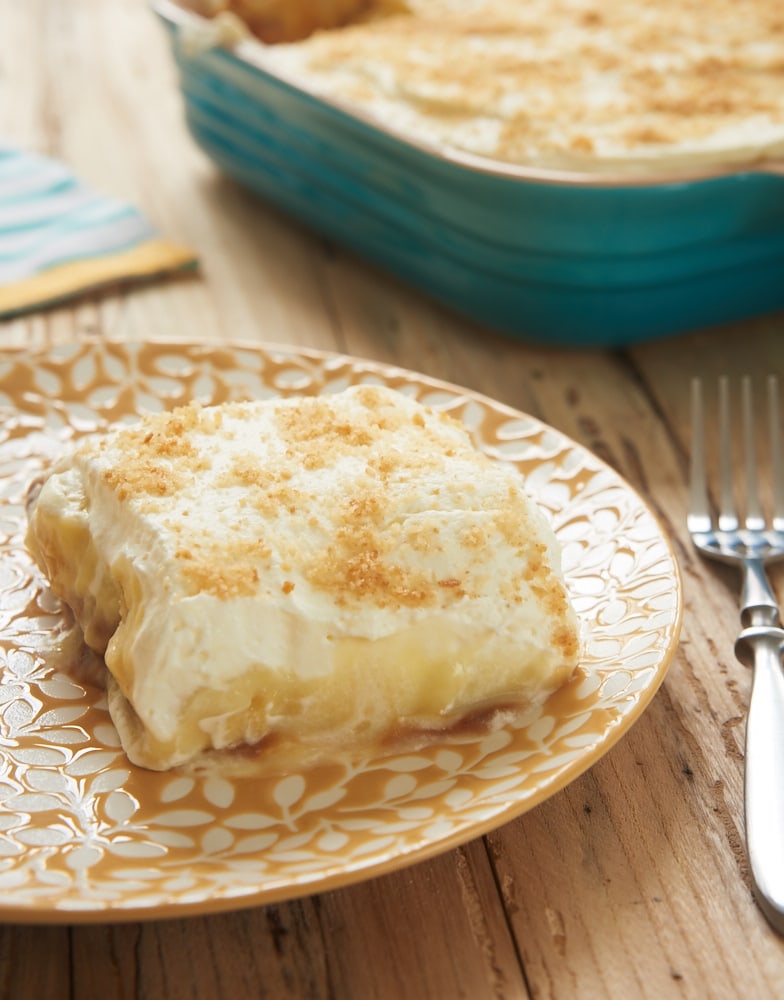 I used to be such a picky eater. I'm sure I gave my mother fits over my short list of foods I would eat. I have definitely changed my ways and have even come to like foods that I always thought I hated. Case in point: banana pudding.
I avoided it for years, thinking that I just didn't care for it. But then I started thinking about all that pudding and bananas and vanilla wafers, and I couldn't think of a single reason why I shouldn't like it. Seriously, what's not to love?

These Dulce de Leche Banana Pudding Bars offer a bit of a twist on traditional banana pudding. First, the vanilla wafers are crushed and made into a crust that serves as the foundation for all the good stuff on top. Having a crust lends a bit more structure versus the traditional presentation of cookies layered among the pudding and bananas.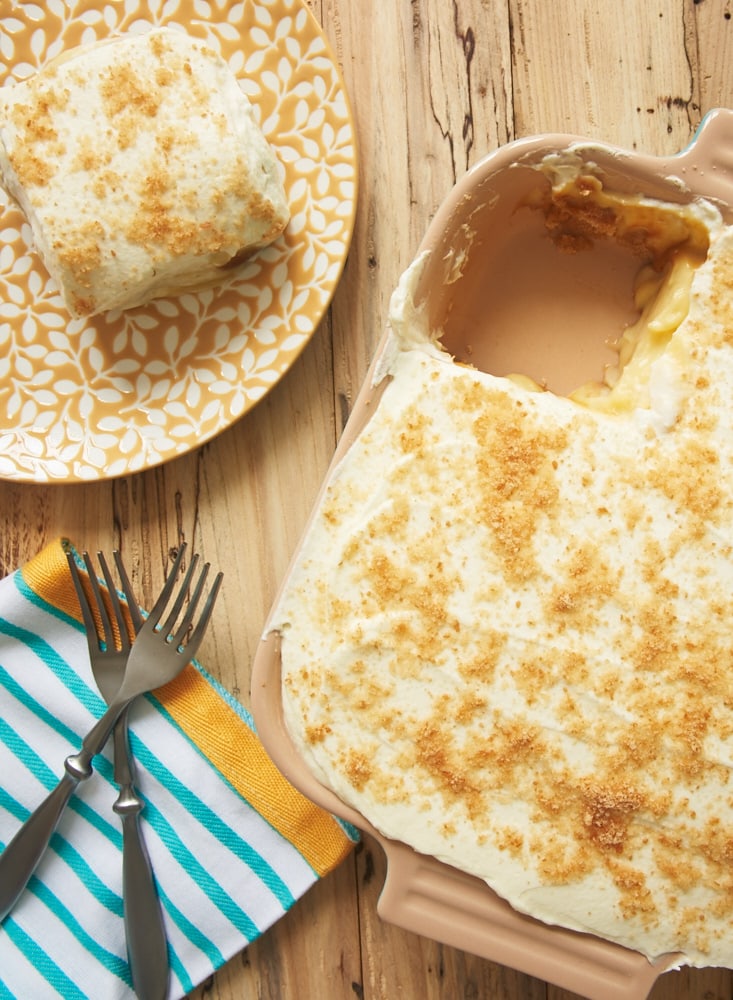 On top of that crust is a layer of dulce de leche to add a wonderful richness and flavor. It really matches perfectly with the bananas, pudding, and whipped cream. I know that dulce de leche can be tough to find sometimes. If that's the case for you, a thick caramel sauce would work, too.
I opted to make my own vanilla pudding for these bars. It tastes so much better than a mix that I try to use it whenever a recipe calls for pudding. It's easy to make, too. It will need some chilling time, so I do recommend making it a few hours or a day in advance so that it's ready to go when you assemble all these layers.
No-bake desserts don't get much better than this. These bars are simple to make and easy to assemble. And the flavor is outstanding! Personally, I now think dulce de leche should be a required addition to all banana puddings!
Find more no-bake recipes in the Recipe Index.
More Banana Dessert Recipes