Berry Fool Tarts are such a fantastic way to celebrate your favorite berries in a super easy dessert!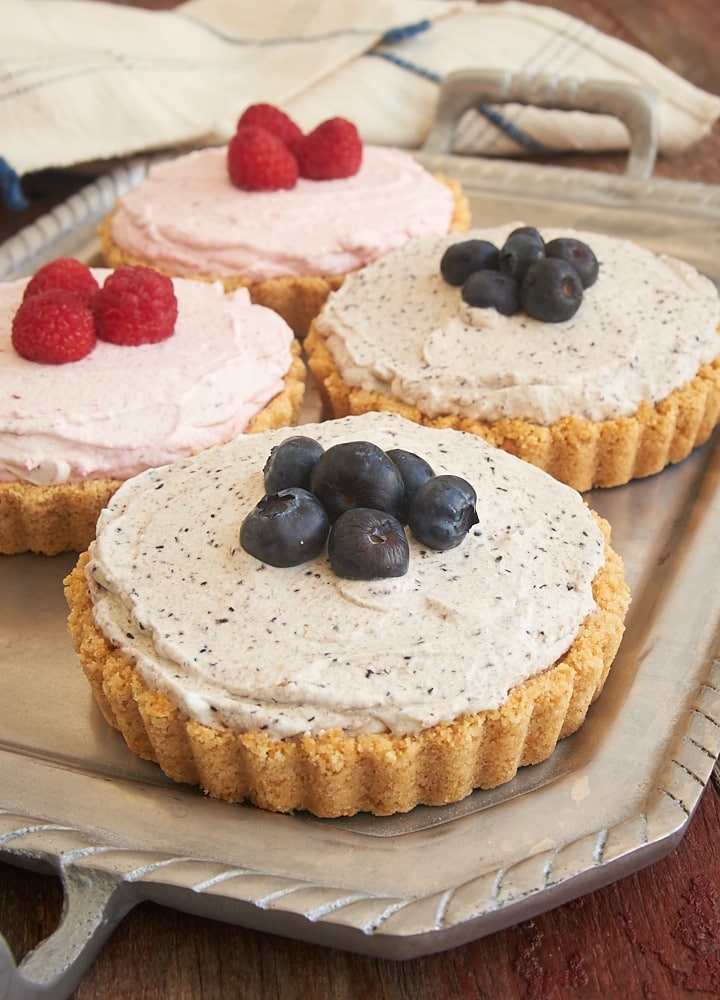 I'm so excited to share these super simple tarts with you, but I'm also excited about something else. My friend and fellow blogger Joanne is having a baby girl! I've known Joanne through her blog, Eats Well with Others, for a long time, but we met in person for the first time a few years ago. She somehow balances life, school, and blogging in an amazing way. And now she and her husband are awaiting their new addition!
Some of Joanne's blogging friends are throwing a surprise baby shower for her, and I'm absolutely thrilled to be able to help celebrate such an exciting time in my sweet friend's life. Congratulations, Joanne!

Okay, so let's talk about these pretty little Berry Fool Tarts. They're crazy easy and crazy good. If you can whip cream and operate a blender, you've got this.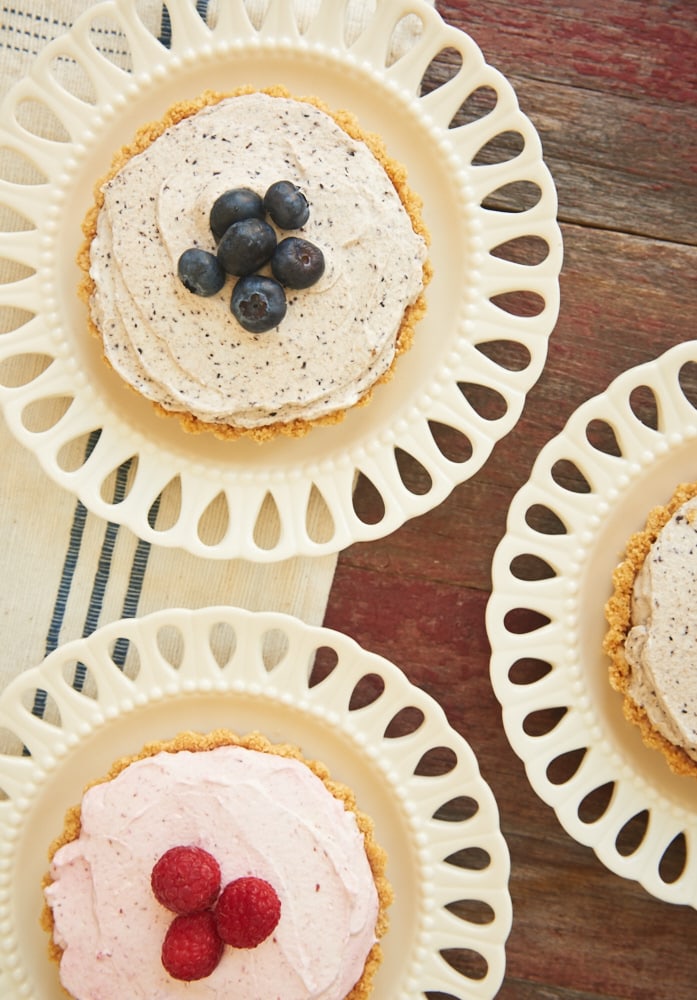 I made a simple cookie crust with vanilla wafers. You can easily change up the flavor a bit with different cookies for the crust. Graham crackers, pecan sandies, lemon cremes, and more would all be wonderful choices. I usually opt to bake cookie crusts briefly just to help them hold up a little better. If you prefer to skip the oven time, I recommend chilling them for about half an hour before filling them.
Essentially, a fool is just a mixture of whipped cream and fruit. I find that berries work really well, but I just couldn't decide which kind to use. In the end, I made two kinds – raspberry and blueberry. You can, of course, use whatever berry you like. Or use a variety if you prefer.
From there, just combine the puréed berries with some sweetened whipped cream, and you're set. Then all that's left to do is spread it in the tarts and serve! How easy is that?
Be sure to visit Joanne's wonderful blog and also see what her other friends have made to help her celebrate!
Find more pie and tart recipes in the Recipe Index.
More Chilled Berry Desserts
Bake or Break is a participant in the Amazon Services LLC Associates Program, an affiliate advertising program designed to provide a means for us to earn fees by linking to Amazon.com and affiliated sites.