Soft, chewy shortbread is filled with chopped toasted hazelnuts, and dipped in melted chocolate. These hazelnut shortbread cookies are so addictive!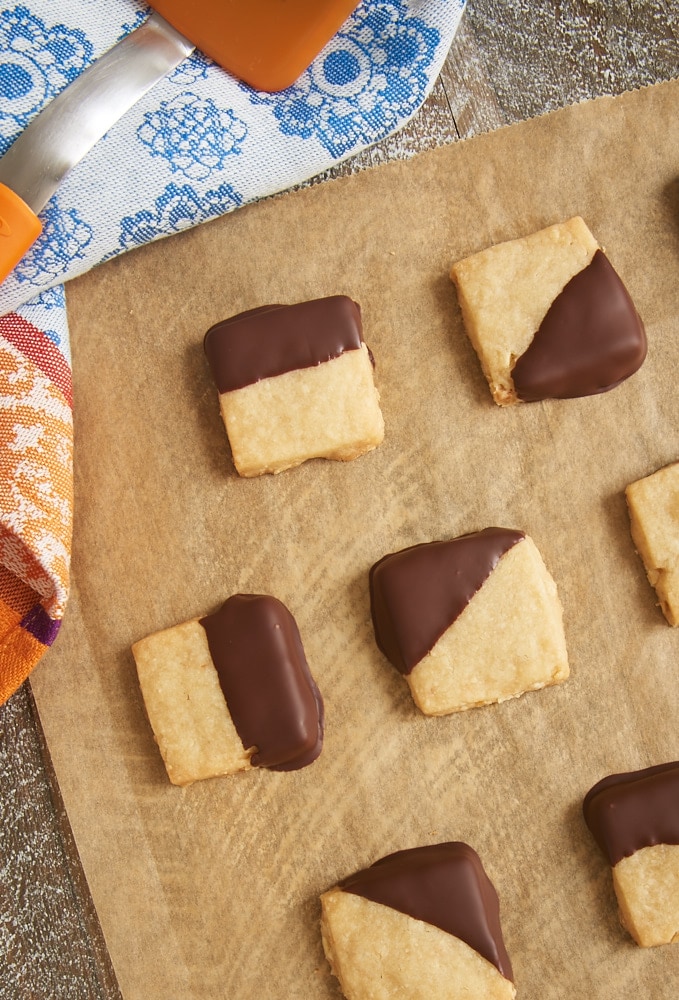 Easy Hazelnut Shortbread Cookies
As simple desserts go, shortbread is one of my favorites. It mixes so quickly and easily. Plus, it's usually made with ingredients I already have in my kitchen. That makes them a great choice for when you're craving a homemade sweet treat.
For this shortbread recipe, I took a fairly basic shortbread and added some finely chopped toasted hazelnuts for a bit of flavor and crunch. The unadorned cookies are pretty fantastic all on their own. They're subtly sweet and delicate with an extra hint of saltiness.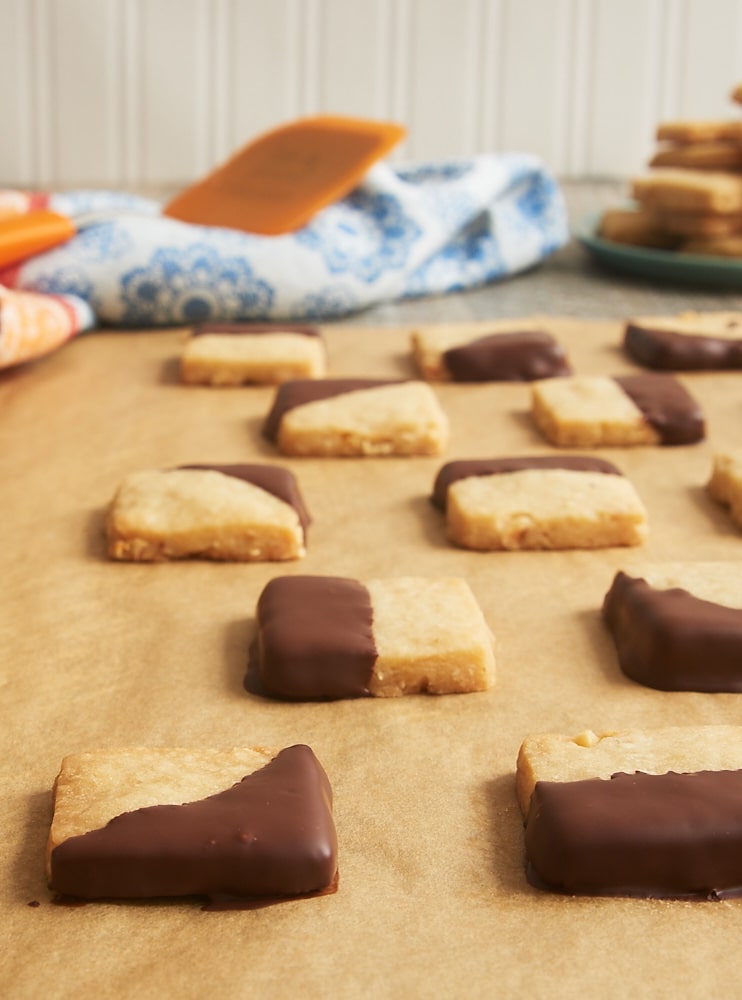 But, of course, chocolate is rarely a bad idea. Just melt a bit of semisweet chocolate, and dip them or drizzle the chocolate on top for a little bolder taste.
Some may argue that traditional shortbread should only be made with cold butter. But these days, it can be made with cold or softened butter. With recipes like this one that use softened butter, be sure not to skip chilling the dough. That little bit of refrigerator time will help you roll out and cut the dough much better. It also helps create that perfect crunchy on the outside, soft on the inside texture.
I find these little cookies so addicting! It's the combination of crispy, soft, nutty, and chocolate-y that I just can't resist. Luckily, they're so simple to make that I can whip up a batch whenever the craving strikes.
More Shortbread Recipes
You can never have too many shortbread cookies! Here are a few more recipes that I highly recommend.
This recipe was originally developed for Go Bold with Butter, where I am a paid contributor. This post contains affiliate links.