If you're craving chocolate but don't want to make a big dessert, try this fantastic 6-Inch Chocolate Cake with Marshmallow Frosting!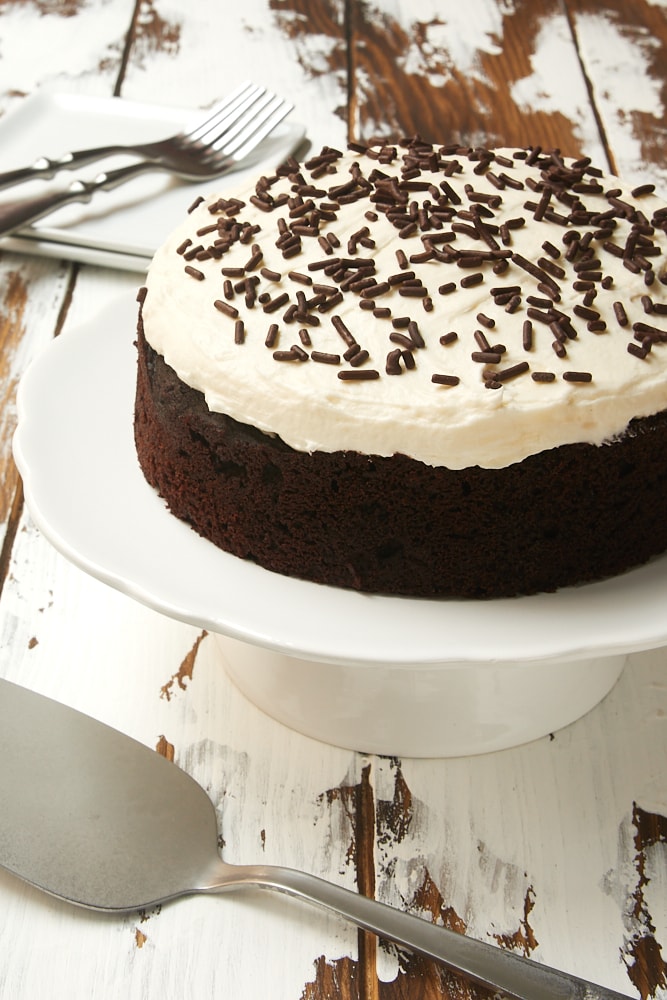 I've developed a mild obsession with my 6-inch cake pan. It's just the right size to make a simple, beautiful dessert to feed just a few. And that's what we have here with this fantastic Chocolate Cake with Marshmallow Frosting.
The cake itself is a version of a chocolate cake I've made many times. It's made with cocoa powder for a lovely chocolate flavor. Be sure to use a good quality cocoa powder for the best flavor. Add to that the marshmallow frosting on top, and you've got a wonderful cake for chocolate lovers!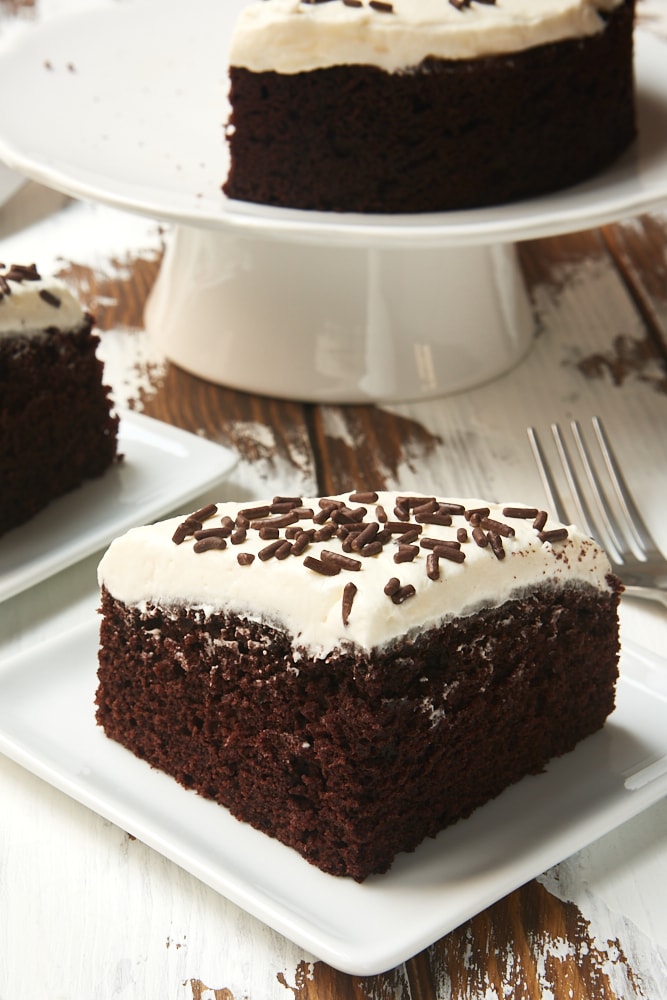 Let's talk a little bit more about this frosting. It's such an easy frosting to make, and one of my all-time favorites. It's fluffy and surprisingly not overly sweet. Plus, it pairs so well with this chocolate cake! You can, of course, use a different frosting if you like. Try the chocolate frosting from my 6-inch yellow cake if you want an all-out chocolate experience.
I like to add some chocolate sprinkles on top of the cake to dress it up a bit and to add even more chocolate. You can skip the garnish or go with another topping like chocolate curls or nuts. It's also easy to add some seasonal sprinkles to make it more festive for Christmas, Valentine's Day, a birthday, or most any occasion.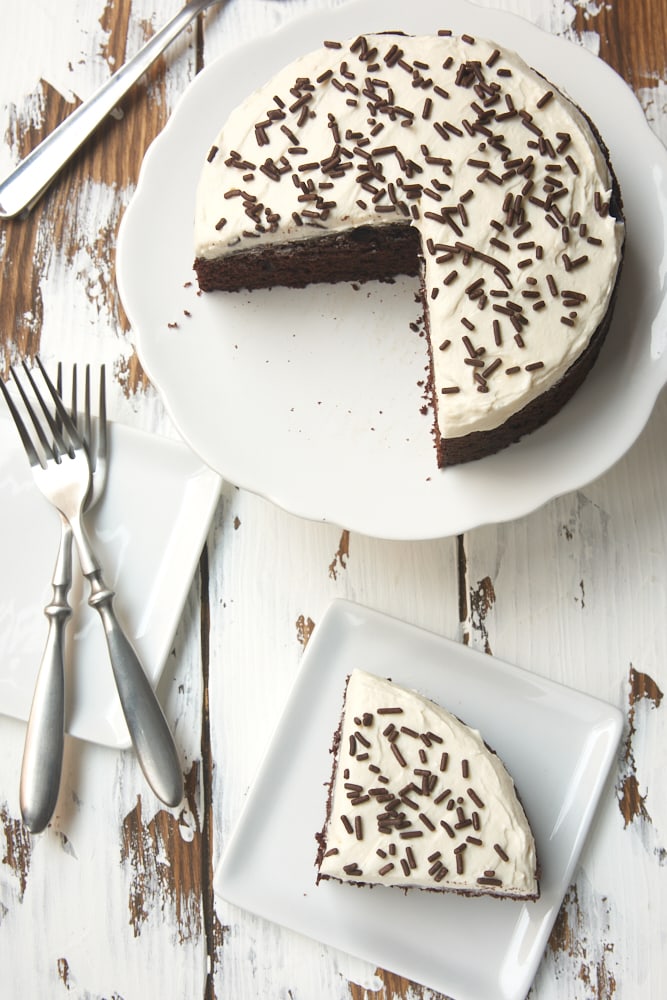 This cake will give you 4 generous servings or 6 smaller ones. It's such a lovely way to end a special dinner for just a few. If you're planning a small-scale celebration, then this is just the kind of cake to make it even better!
Find more cake recipes in the Recipe Index.
More Chocolate Cake Recipes