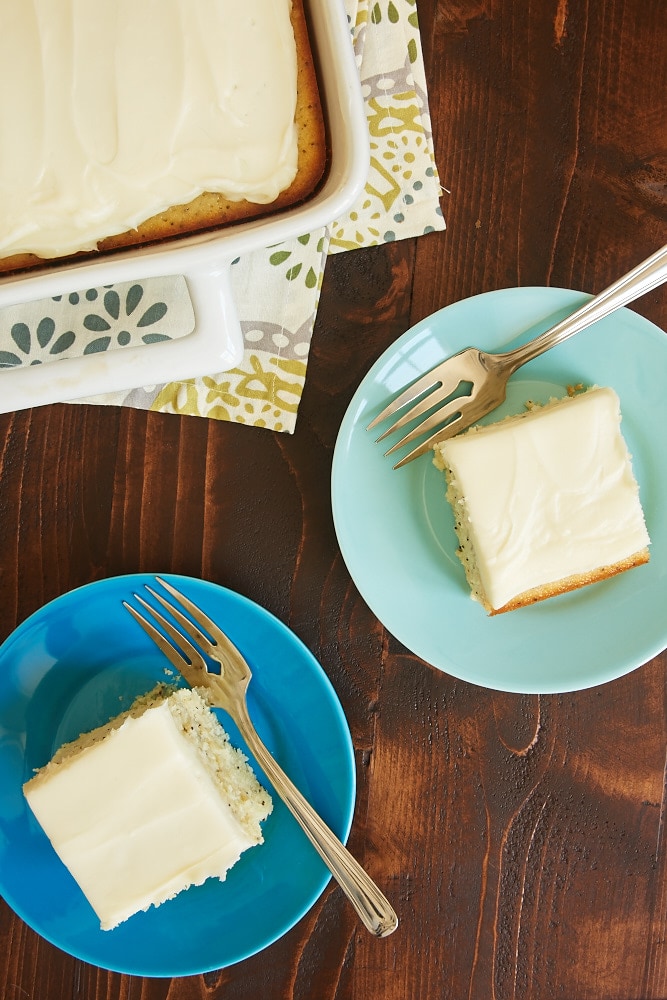 I recently found myself with an abundance of lemons and couldn't quite decide how best to use them. So I took to Instagram and asked what everyone thought I should make. I got lots of really good and inspiring answers, but there seemed to be a good bit of excitement surrounding the prospect of a Lemon Poppy Seed Cake.
It's a bit of a mystery how I'd never shared a recipe for Lemon Poppy Seed Cake with you after all these years. This seemed like the obvious time to remedy that, so I got to work thinking about cake recipes, possible toppings, and just how much lemon is enough lemon.

Most interpretations of this kind of cake seem to be either dense loaves or Bundts. I wanted to do something a bit different, though. I opted for a lighter, softer cake that has the most amazing crumb. I could really just enjoy little bites of this tasty, moist cake all on its own!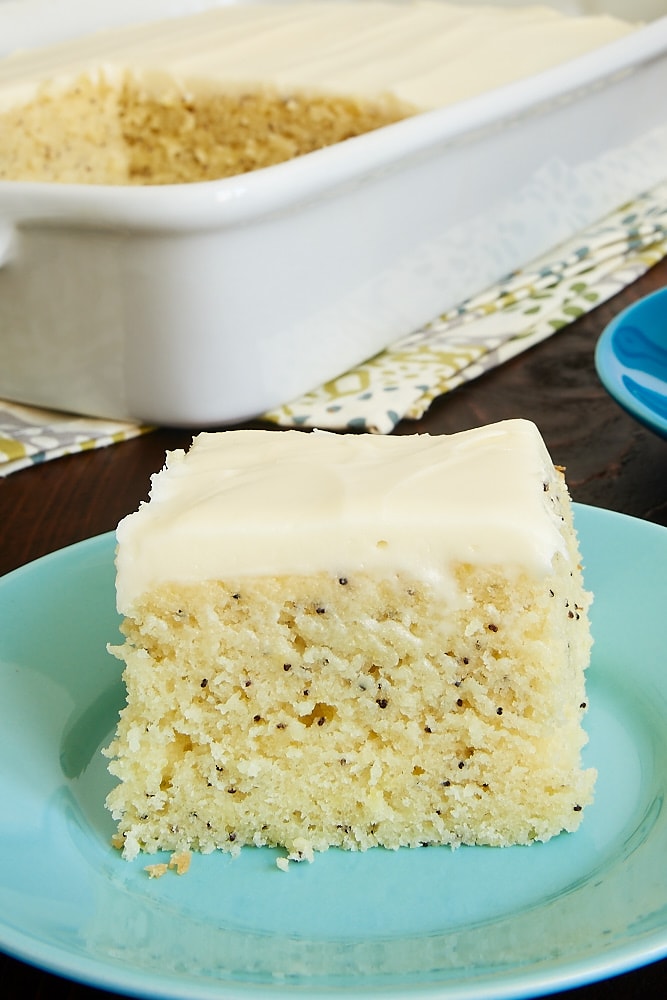 As for topping options, I considered a simple lemon glaze, but I feared it would get a bit lost with all the lemon in the cake. So I talked myself into a cream cheese frosting. Not that there was much inner turmoil, mind you. I'll take pretty much any excuse to incorporate cream cheese frosting. For this particular frosting, I flavored it with even more lemon. Of course, if you want to keep the lemon flavor a bit more in check, you can substitute vanilla extract or almond extract.
I adore the big lemon flavor in this cake. And those crunchy, slightly nutty-tasting poppy seeds are a terrific addition for flavor and texture. And then the frosting (with even more lemon!) really adds to that big, bright, happy flavor.
I have to tell you that there were some trying times in getting to the result you see here. Let's just say that I spent a good bit of time cleaning up lemon juice from my counter and floor. But I persevered for the sake of dessert, and I can now happily share this luscious lemon cake with you! Enjoy!
Visit the Recipe Index for more lemon recipes!