August 7, 2014
Peanut Butter Meringue Cookies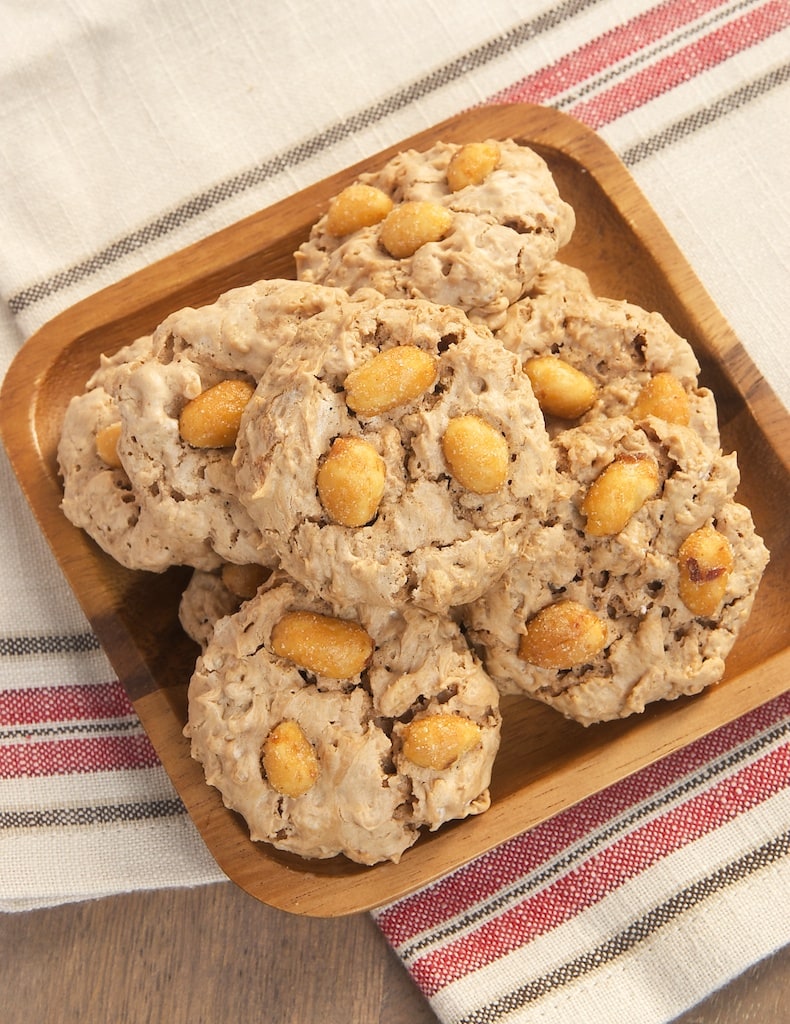 Despite the limited storage space in our NYC apartment, it's not unusual for there to be several peanut butter varieties in our cabinets. I have a long-standing love of peanut butter that is plainly evident in the recipes on BoB.
Peanut butter cookies certainly aren't anything new, but I just couldn't resist sharing these little guys. They're a bit different than other peanut butter cookies I've previously shared with you.
They are essentially meringues, cookies made from fluffy egg whites. But, add to that peanut butter and a little crispy crunch, and you've got something really great.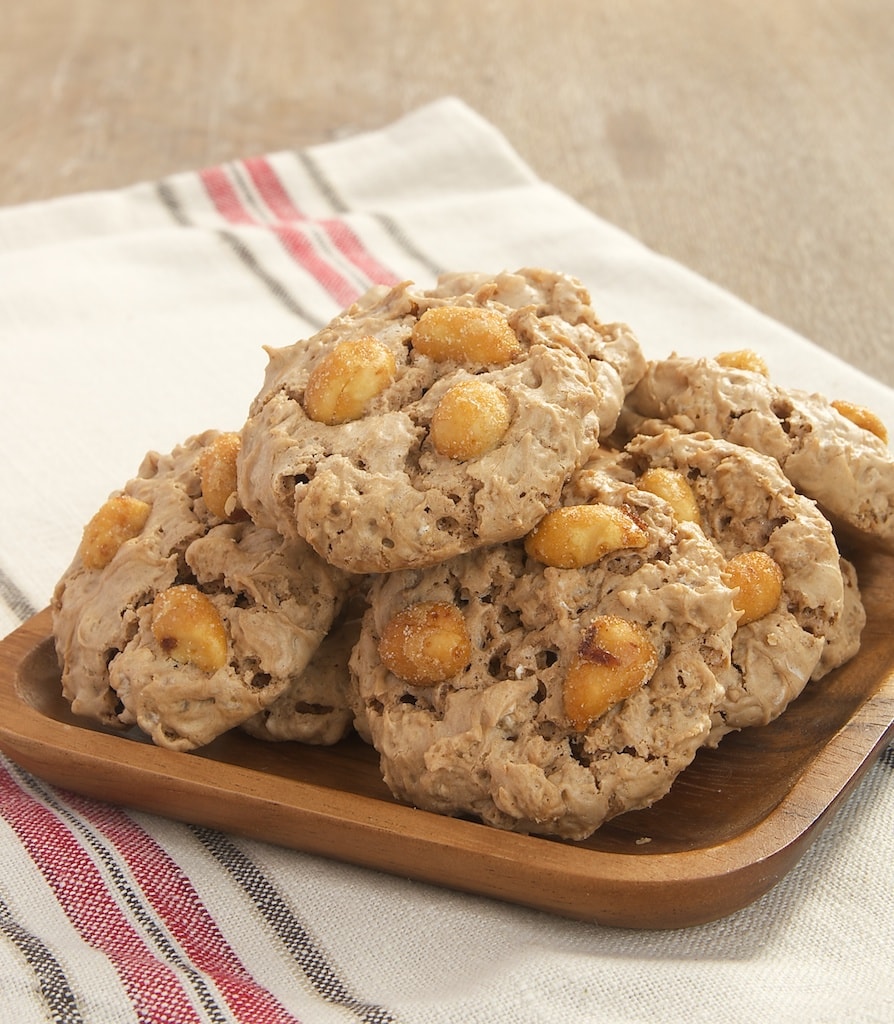 You can use any kind of peanut butter you like for these, whether it be traditional creamy peanut butter or a flavored peanut butter. I opted to go with PB Crave Choco Choco for another favorite flavor – chocolate and peanut butter.
Besides all the great peanut butter flavor, these cookies have a wonderful crunch supplied by crispy rice cereal. And, if you can bear to wait, these cookies are even better the day after they're baked.
Peanut Butter Meringue Cookies
Yield: about 30 cookies
Prep Time:20 minutes
Cook Time:10 minutes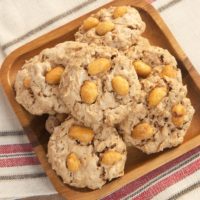 Ingredients:
2 large egg whites
1/8 teaspoon cream of tartar
1/8 teaspoon salt
1/2 cup granulated sugar
1/2 cup peanut butter flavored with chocolate*
2 cups crisp rice cereal
honey-roasted peanuts, for garnish
Directions:
Preheat oven to 300°. Line baking sheets with parchment paper or silicone liners.
Using an electric mixer on high speed, beat egg whites, cream of tartar, and salt until soft peaks form.
Add sugar 1 tablespoon at a time, and continue beating until stiff peaks form.
Gently fold in peanut butter and then the cereal.
Drop cookies by rounded teaspoonfuls onto prepared pans. Sprinkle with peanuts.
Bake 10 minutes. Then, turn off the oven and leave cookies in the oven for 15 minutes.
Transfer cookies to a wire rack to cool completely.
Notes:
*Any variety of peanut butter is fine, but I especially love these with that extra chocolate flavor.
Recipe slightly adapted from Kraft.
PB Crave provided products for my own use and for this giveaway. All opinions written are my own.