Despite the limited storage space in our NYC apartment, it's not unusual for there to be several peanut butter varieties in our cabinets. I have a long-standing love of peanut butter that is plainly evident in the recipes on BoB.
Peanut butter cookies certainly aren't anything new, but I just couldn't resist sharing these little guys. They're a bit different than other peanut butter cookies I've previously shared with you.
They are essentially meringues, cookies made from fluffy egg whites. But, add to that peanut butter and a little crispy crunch, and you've got something really great.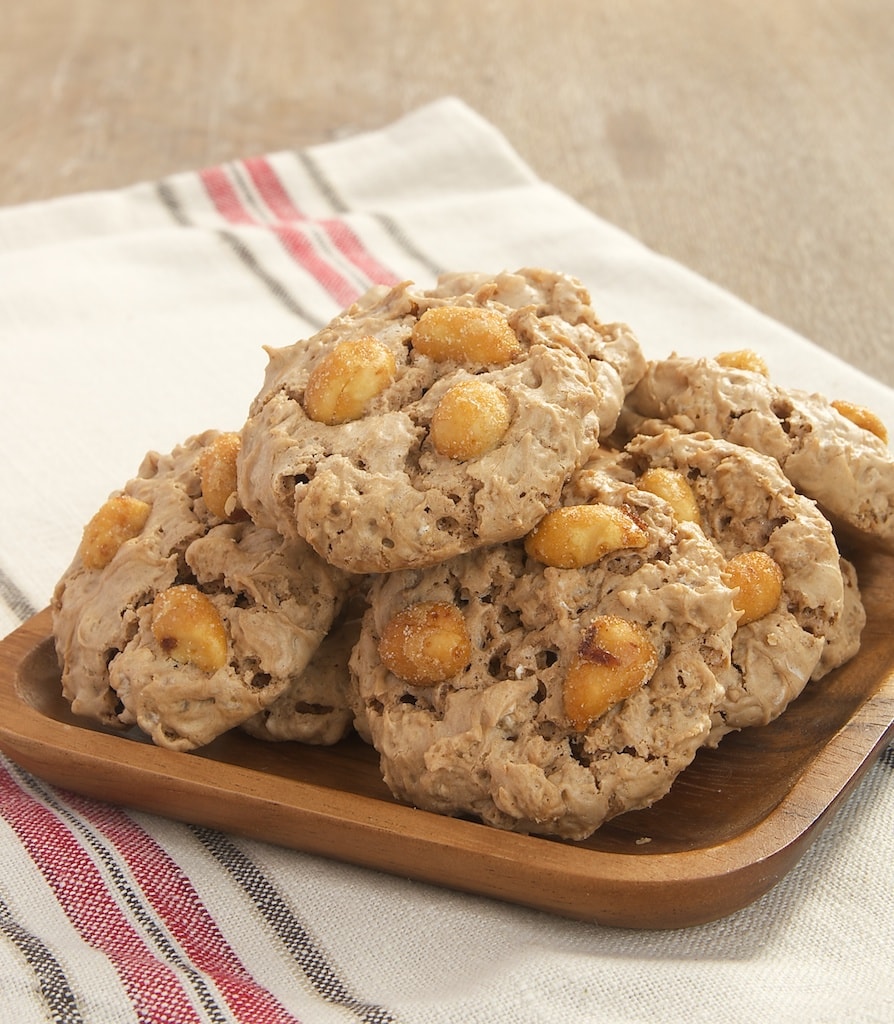 You can use any kind of peanut butter you like for these, whether it be traditional creamy peanut butter or a flavored peanut butter. I opted to go with PB Crave Choco Choco for another favorite flavor – chocolate and peanut butter.
Besides all the great peanut butter flavor, these cookies have a wonderful crunch supplied by crispy rice cereal. And, if you can bear to wait, these cookies are even better the day after they're baked.
PB Crave provided products for my own use and for this giveaway. All opinions written are my own.