There are a few things that I keep in my kitchen at all times. Sure, I have a constant supply of baking supplies, like butter, flour, sugar, and such. But, besides those, I have deemed some other things to be essential as well.
Two of those things are peanut butter and preserves. I always have countless varieties of each, despite our limited storage space. Not only are they excellent sandwich fodder, but I find myself baking with them quite a bit. I especially like to combine them in baking. It's a pretty magical combination, isn't it?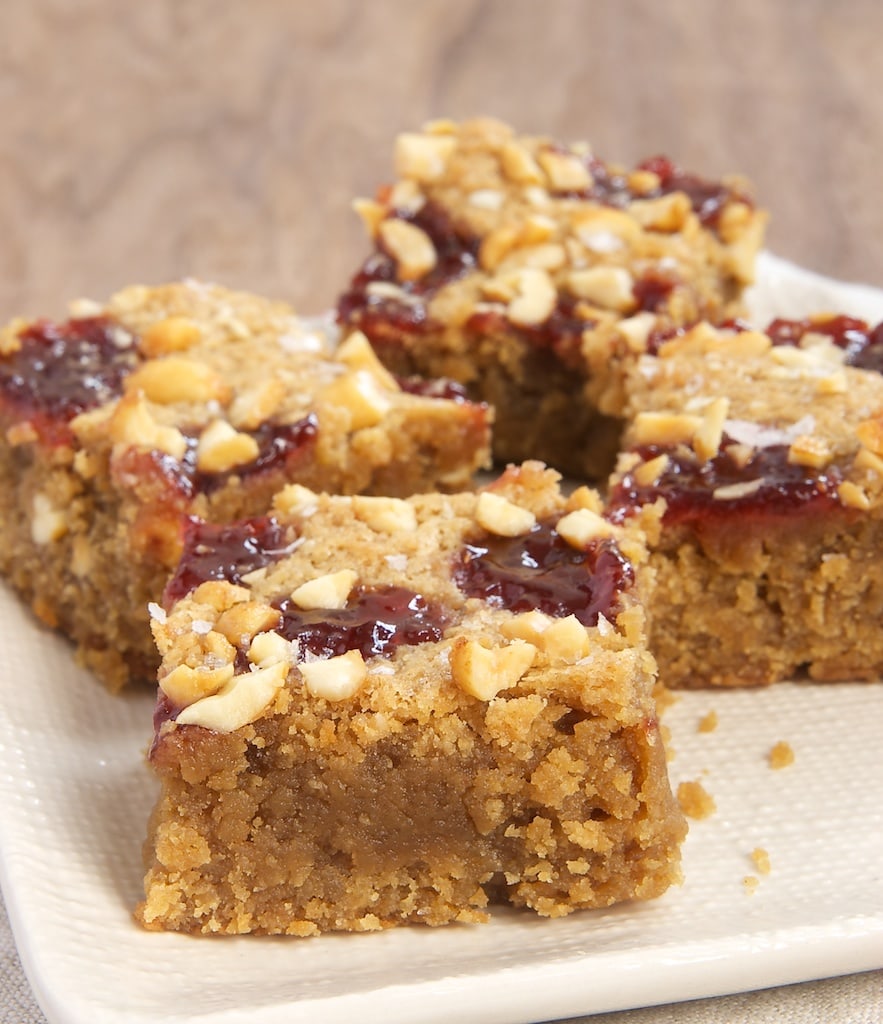 And, that magic is deliciously evident in the sweetness and saltiness of these peanut butter and jelly blondies.
The bars themselves are all about the peanut butter. The texture is just lovely, dense and soft. I used creamy peanut butter, but if you want to add a little crunch, use crunchy peanut butter or just stir in some extra chopped peanuts. You can't go wrong either way.
The subtle sweetness of the peanut butter bars works perfectly with the addition of those dollops of sweet jam on top. I used one of my favorite strawberry preserves for topping these bars, but use whichever flavor you most like paired with peanut butter.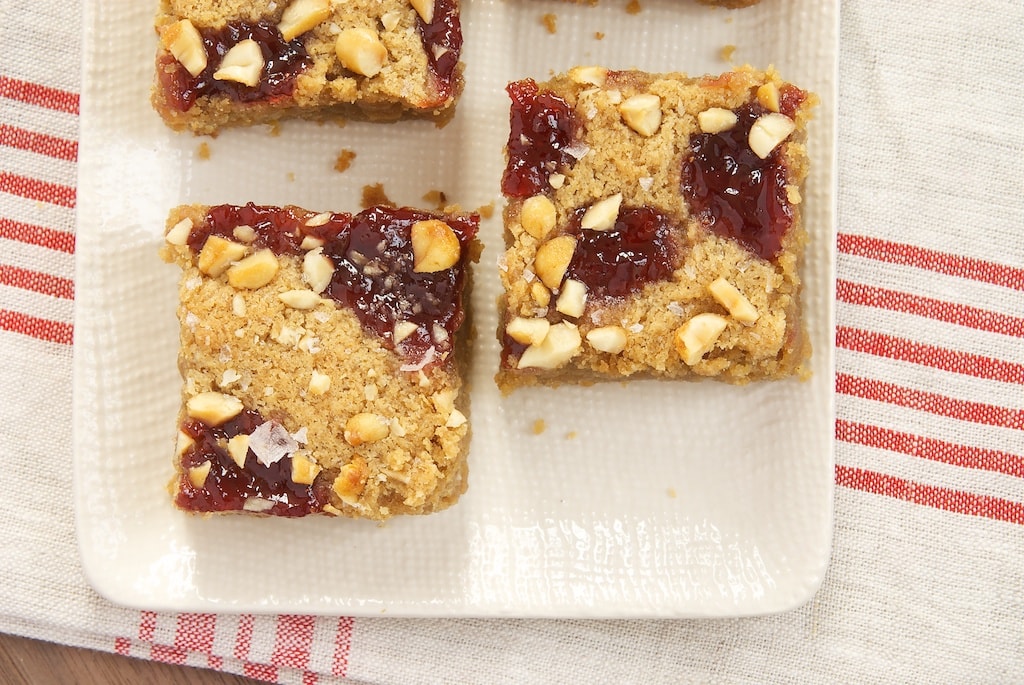 Then, it gets even better with a sprinkling of coarse salt added after they're baked. We all know I'm a sucker for sweet and salty desserts, so I might have used a bit more salt than some of you might prefer. Or, if you'd like, just omit the extra salt.
Whip up a batch of these when you need a quick and simple dessert or an after-school treat. They're a sweet way to satisfy a peanut butter and jelly craving!
Click here to see more sweet and salty desserts.