June 9, 2014
Berry Pudding Cake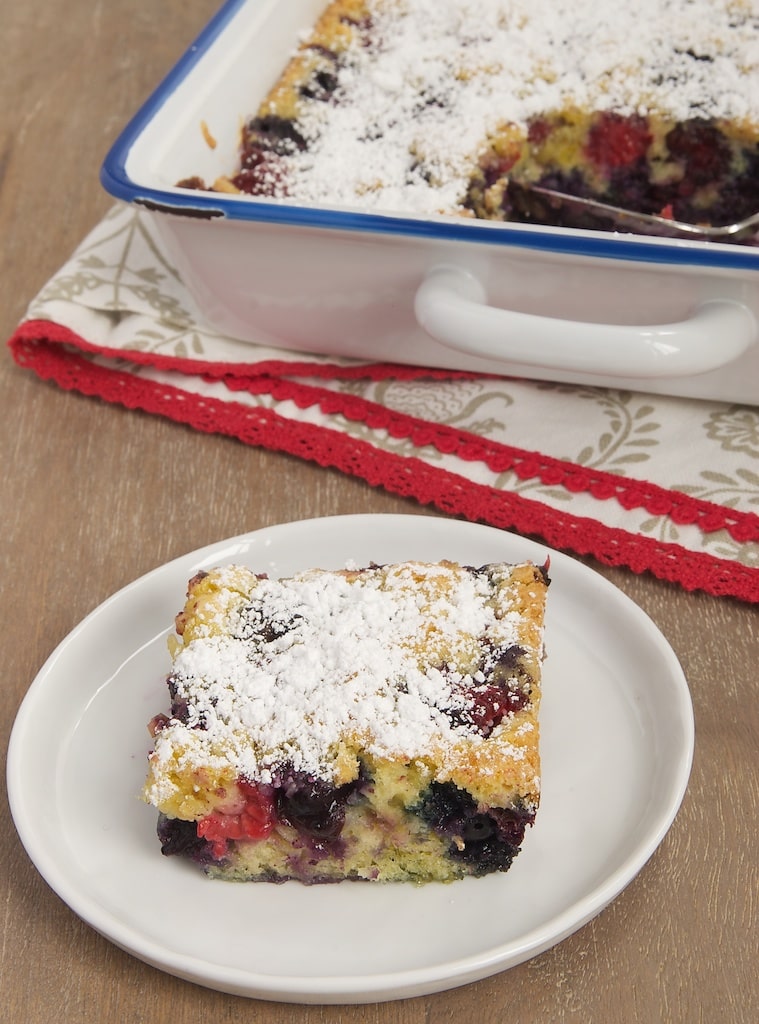 I'm not sure how it's this far into June and I've not done much baking with berries. Berries and longer days are just about the only things I like about summer, so I try to make the most of both.
This cake is a great example of making the most of berry season. I used a combination of blueberries, raspberries, and blackberries. I went a little heavier on the blueberries, because they're my favorite. But, use any combination and ratio you like.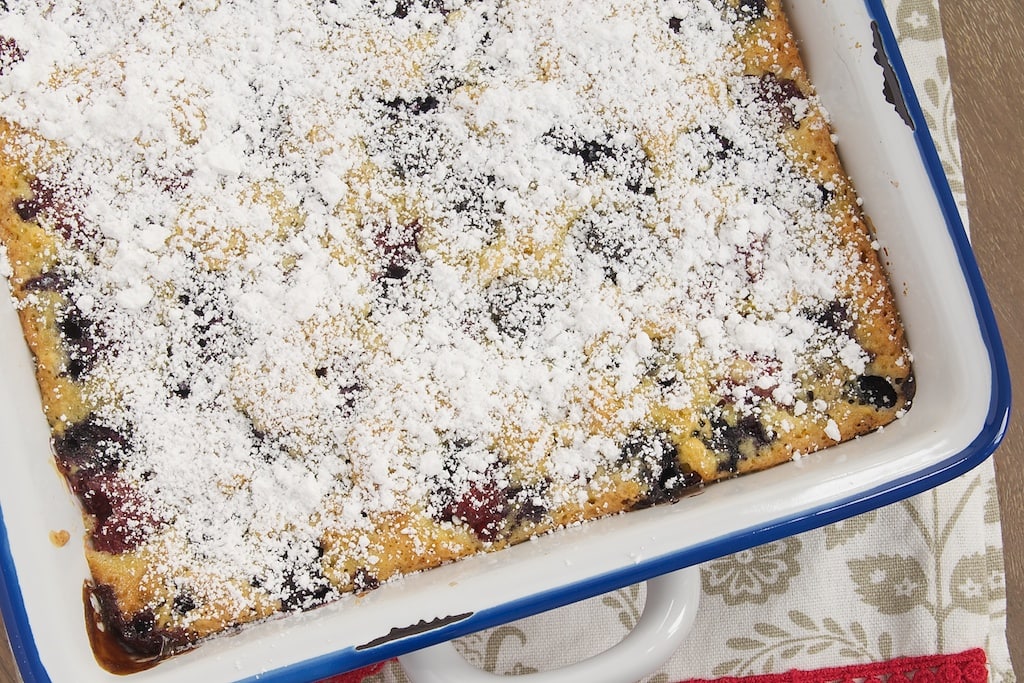 One of the best things about this cake is how simple it is to make. You don't even need to get out your mixer for this one. You just need a bowl and a spoon to whip up the cake batter.
My other favorite thing about this dessert is that it can easily change as summer fruit season progresses. It's versatile enough that you can use most anything that's in season. The simple cake portion will complement most any summer fruit you choose.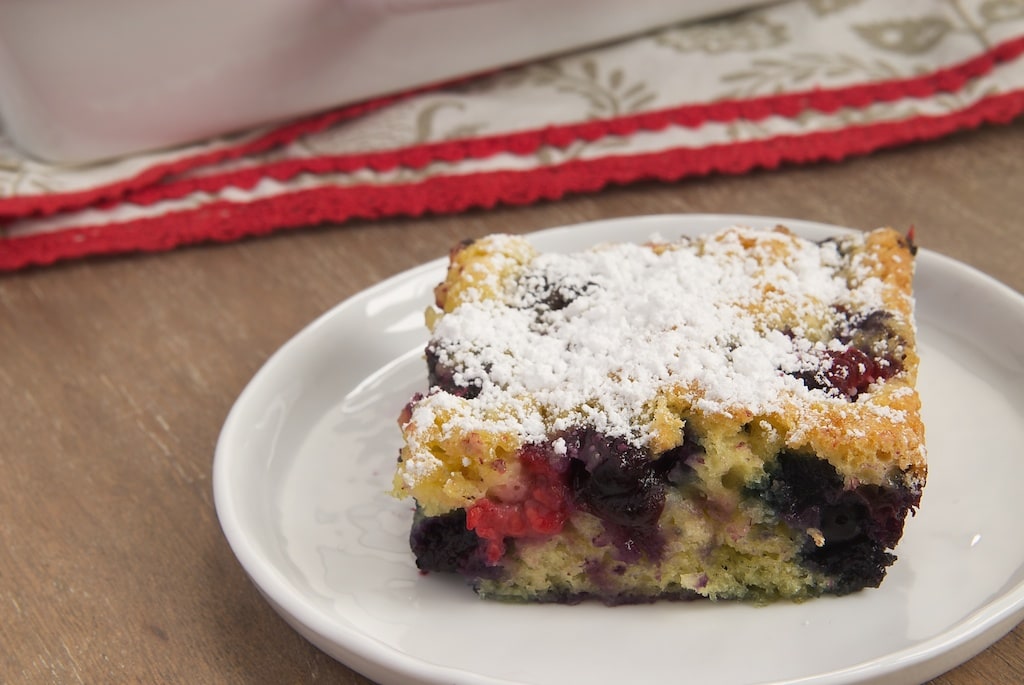 I served this with a simple sprinkling of confectioners' sugar. For something a little extra, try whipped cream or ice cream on top of each serving.
Berry Pudding Cake
Yield: 8 to 10 servings
Prep Time:20 minutes
Cook Time:35 minutes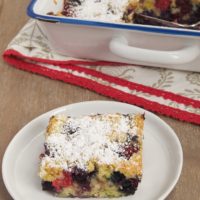 Ingredients:
4 cups mixed berries, rinsed and dried
1 & 1/4 cups granulated sugar, divided
1 cup all-purpose flour
1 teaspoon baking powder
1/4 teaspoon salt
4 large eggs
1 tablespoon olive oil
1 tablespoon lemon zest
1 teaspoon vanilla extract
confectioners' sugar
Directions:
Preheat oven to 350°.
Mix berries with 1/4 cup sugar. Spread evenly in a 9″x 13″ baking pan.
Whisk together flour, baking powder, and salt. Set aside.
In a separate bowl, whisk eggs, olive oil, lemon zest, vanilla, and 1 cup sugar. Stir in flour mixture until just combined.
Pour evenly over berries. Bake 30 to 35 minutes, or until the top springs back slightly in the center.
Cool at least 10 minutes before serving. Sprinkle with confectioners' sugar just before serving.