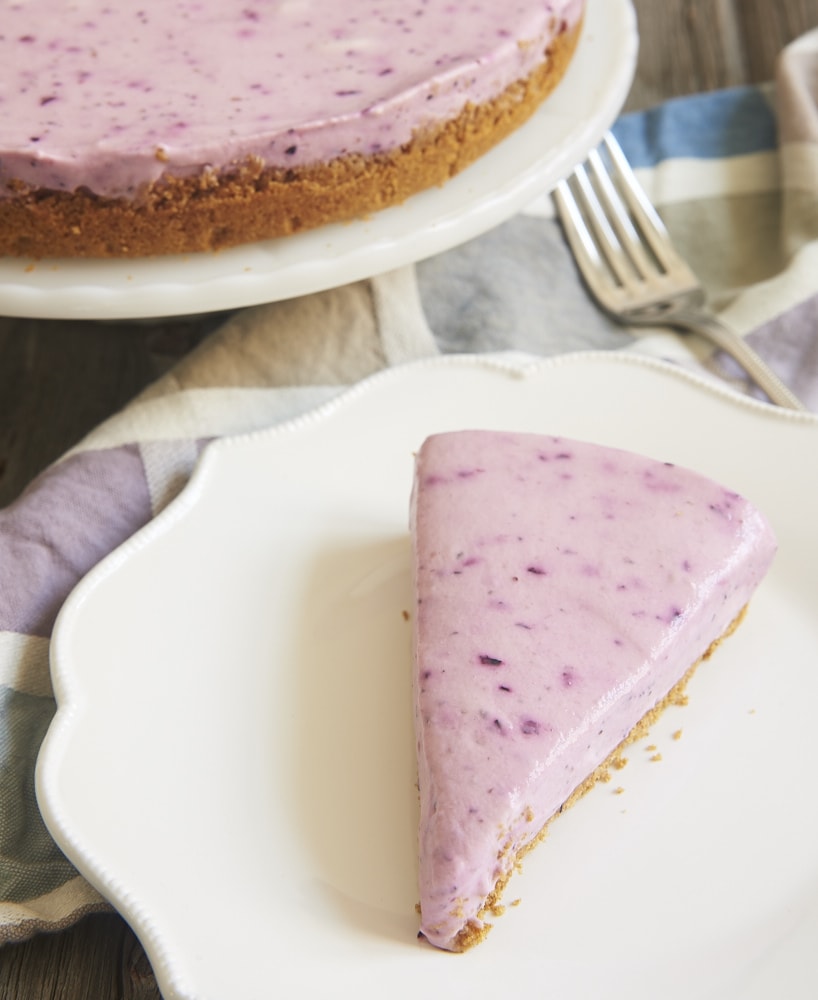 Have you ever thought about how many baked goods are some shade of beige or brown? As someone who photographs a lot of baked goods, you can believe that I've thought about it frequently. I think that's one of the reasons I wholeheartedly embrace berry season and its pretty colors.
This gorgeous cheesecake is made with pureed berries to make a beautifully colored dessert. That color just makes me giddy! Added to that excitement is the fact that it's absolutely delicious. Quick and easy, too. I think I've lost count of how many wins that is!

To keep the oven off and your kitchen cool, the crust for this cheesecake doesn't get baked. A little chilling time helps it firm up a bit. If you would like a sturdier crust, you can bake the crust at 350°F for 10-12 minutes. Just be sure to let it cool completely before filling it with the cheesecake mixture.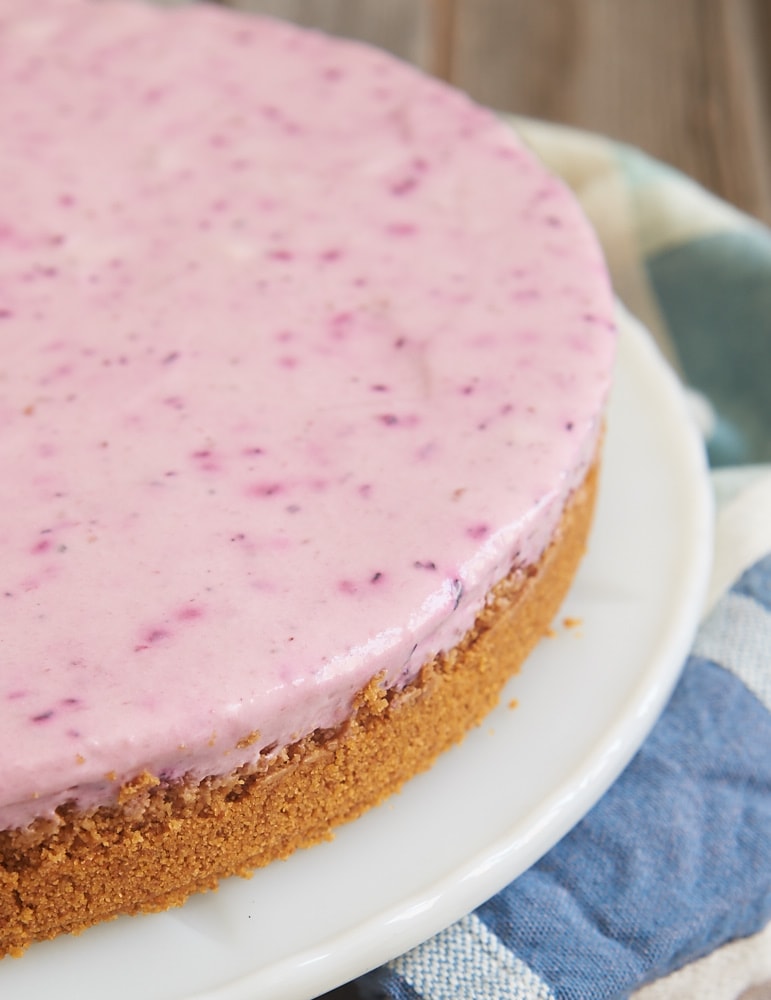 This cheesecake is really quite lovely unadorned. I like to show off that gorgeous color! If you like, you can garnish it with sweetened whipped cream and fresh berries before serving.
While I used equal amounts of blueberries, raspberries, and strawberries for this cheesecake, feel free to use any ratio of berries you like for this recipe. If you tend to have partial containers of various berries throughout the summer, this is a great way to combine them for an unforgettable dessert!
This recipe was originally developed for Go Bold with Butter, where I am a paid contributor.