Salted Caramel Almond Bars combine a buttery crust, homemade caramel, lots of almonds, and a sprinkling of salt for a fantastic sweet and salty experience!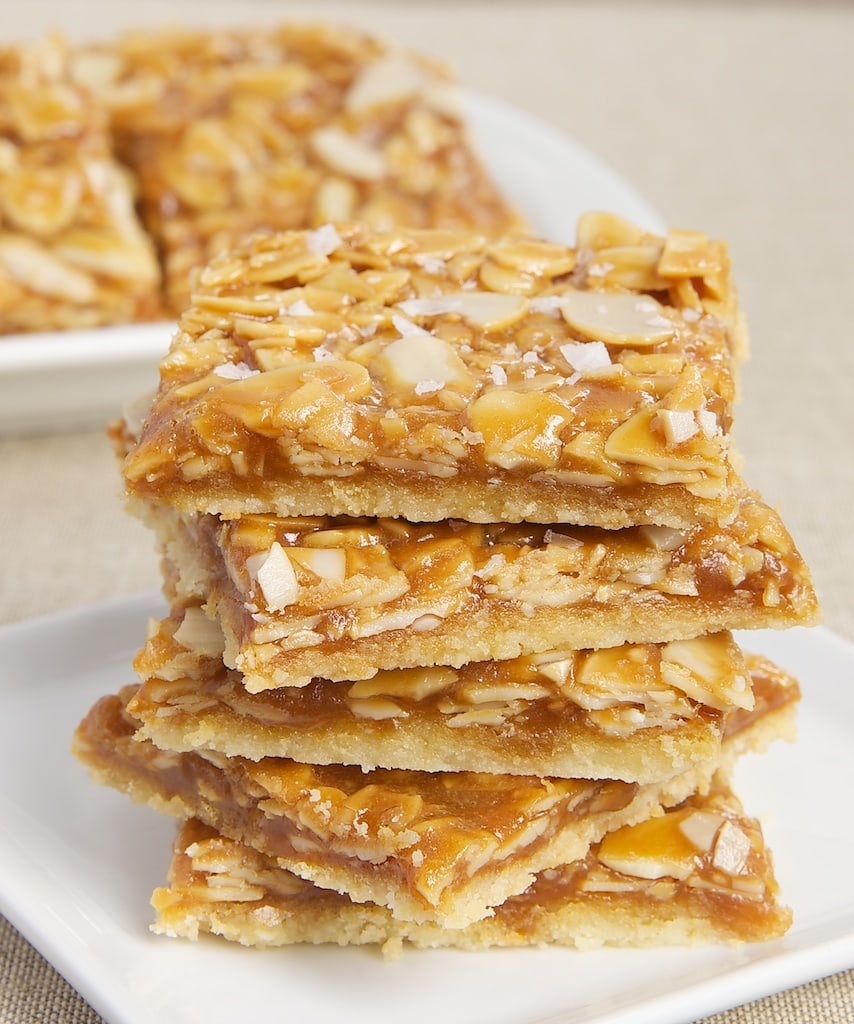 I have a slight obsession with sweet and salty desserts. There's just something about a little extra salt that can transform a dessert from good to great. Whether it's a little sprinkle of salt on some seriously chocolate cookies, an over-the-top cake, or even just some sugar cookies, I am always amazed at what a bit of added salt can do.
Of course, we can't talk sweet and salty without mentioning salted caramel. I'm not quite sure when I discovered the wonder that is salted caramel, but I can tell you that it has long held a special place in my baking heart.
These Salted Caramel Almond Bars are a lovely way to enjoy salted caramel. They start with a simple, buttery crust. Next comes homemade caramel with plenty of almonds stirred right into it. Then, a sprinkling of coarse salt brings these into sweet and salty territory.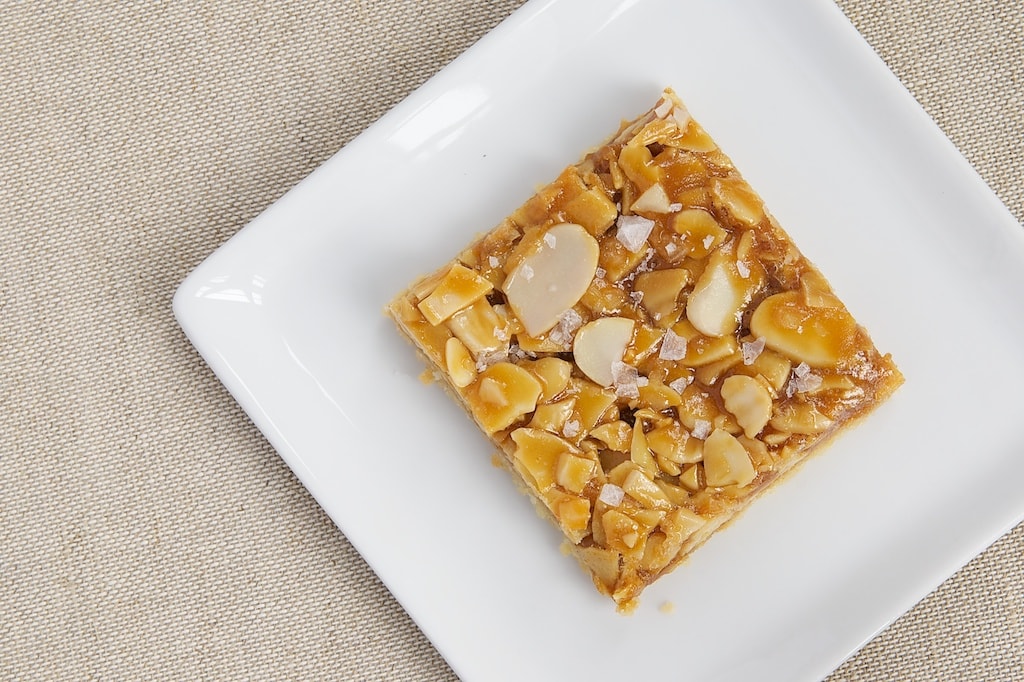 Making caramel can be a daunting task. I know it is for me, probably because I've had my share of failures making it. The thing I've learned and the biggest tip I can give you is to keep a close eye on the caramel because it can go from beautiful to burned pretty quickly. Once you have your beautiful, delicious caramel, you can revel in your accomplishment and enjoy one (or a few) of these tasty treats!
These bars are a glorious tribute to all things sweet and salty. I love that salted caramel layer filled with all those almonds. You can, of course, substitute another type of nut if you like. Once you try them, I think you'll find yourself making them again and again!
Find more bar recipes in the Recipe Index.
More Salted Caramel Desserts