Salty Cashew Caramel Cookies are a sweet and salty dream! Gooey caramel and crunchy cashews all wrapped up in a brown sugar cookie!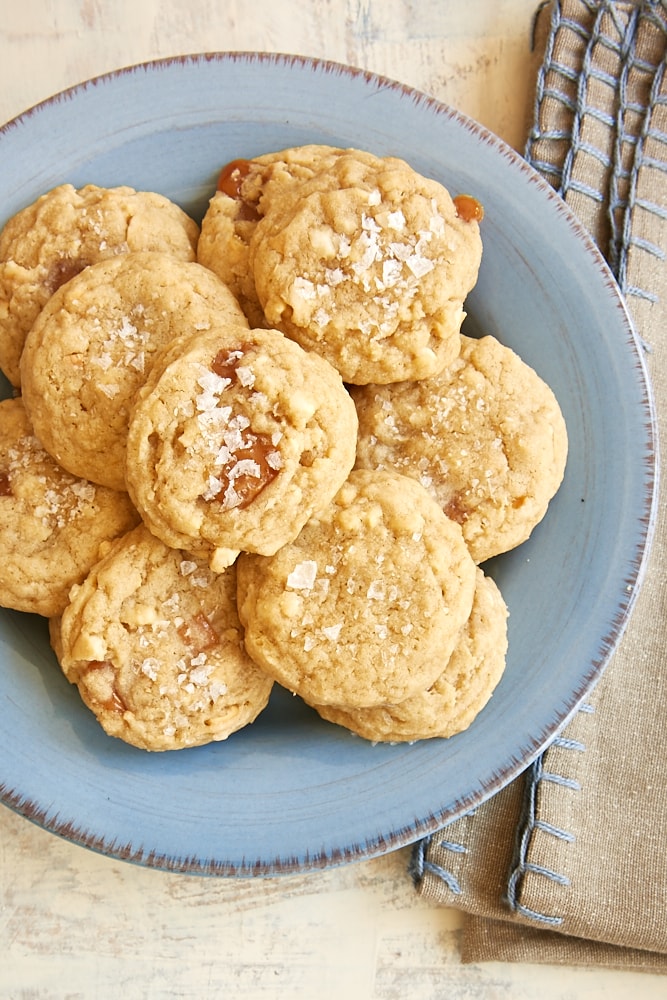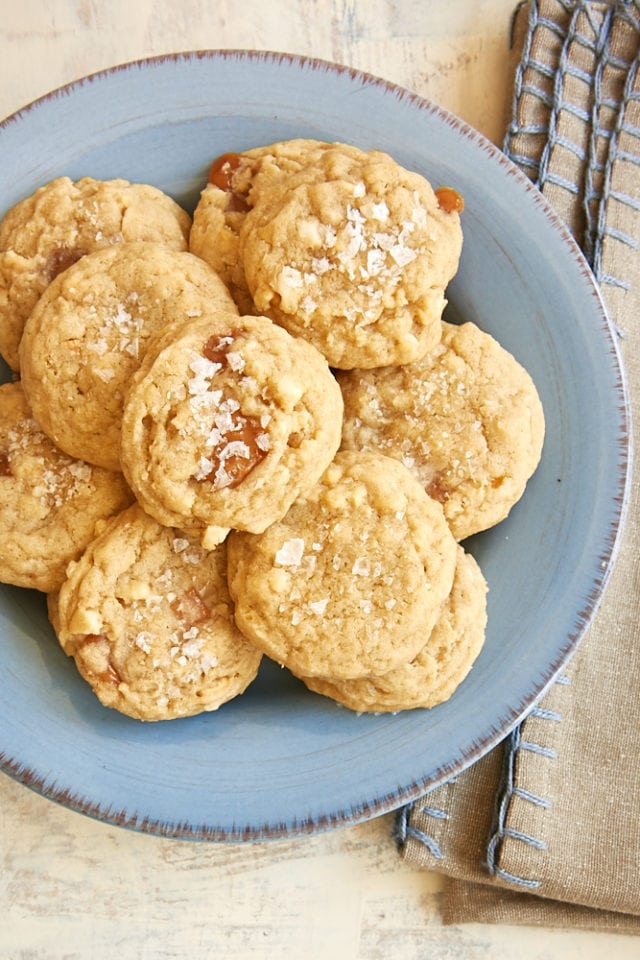 Salty Cashew Caramel Cookies
Cookies are one of my favorite things to bake, so you know it will never be too terribly long between cookie recipes around here. And let me tell you, these Salty Cashew Caramel Cookies would be a fantastic addition to your cookie repertoire!
These chewy, nutty cookies combine two favorites – cashews and caramel – with a salty bite. If you're a sweet and salty fan like I am, then you're going to adore these cookies.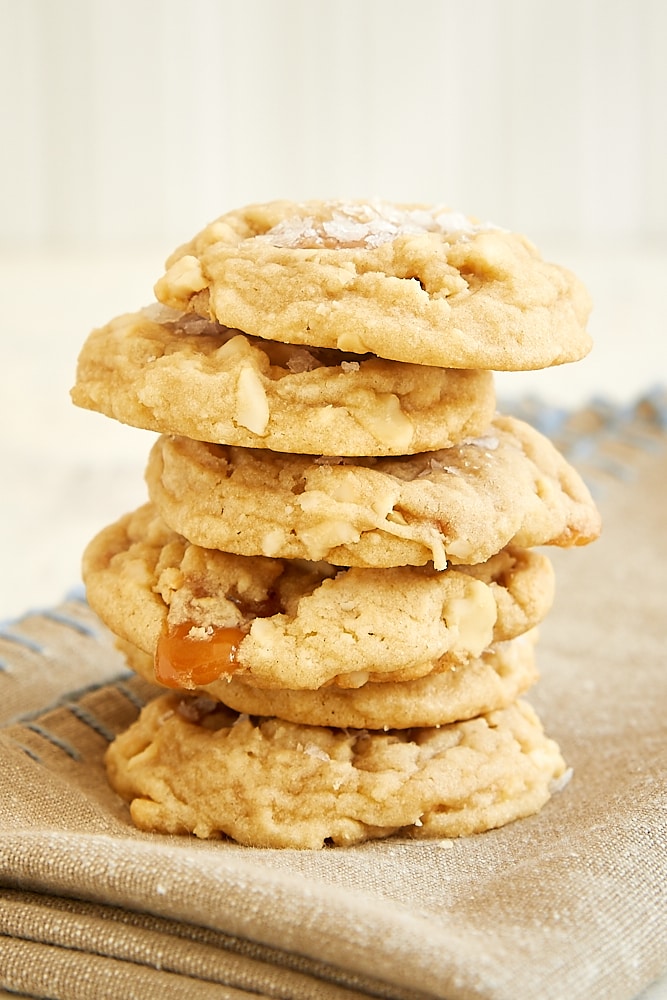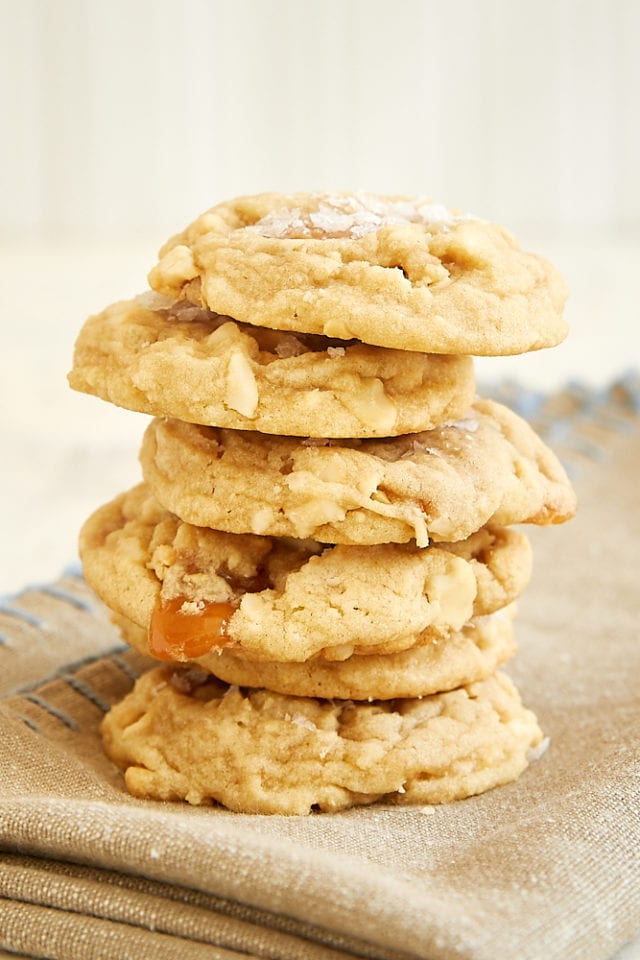 The little pinch of salt on top of these cookies adds so much flavor. While regular table salt is great for baking, coarse salts have many uses, too. Many of you probably cook with kosher salt, which is a type of coarse salt. I prefer sea salt for topping recipes like this one. It adds that wonderful salty crunch and really stands out on the cookies. Most any sea salt will work, but I usually keep a small box of Maldon sea salt on hand for just this kind of thing.
Tips for Success
Measure accurately. For the best results, measure by weight. Otherwise, use the spoon and sweep method.
If you can't find caramel bits, regular soft caramels will certainly work. You'll just need to cut them into small pieces. I usually cut them into about 9 pieces, but you can cut them even smaller if you like. Smaller pieces means that the caramel will be better distributed among the cookies.
Use a cookie scoop. It will make quick work of portioning the dough and also ensure even baking by making all the cookies the same size. I prefer to make them using 1 tablespoon of dough per cookie, but you can use 2 or 3 tablespoons portions if you want larger cookies.
Coarse salt works best. For topping these cookies, something as simple as kosher salt will suffice, but you'll want to use a large-flake sea salt to look like the cookies pictured here.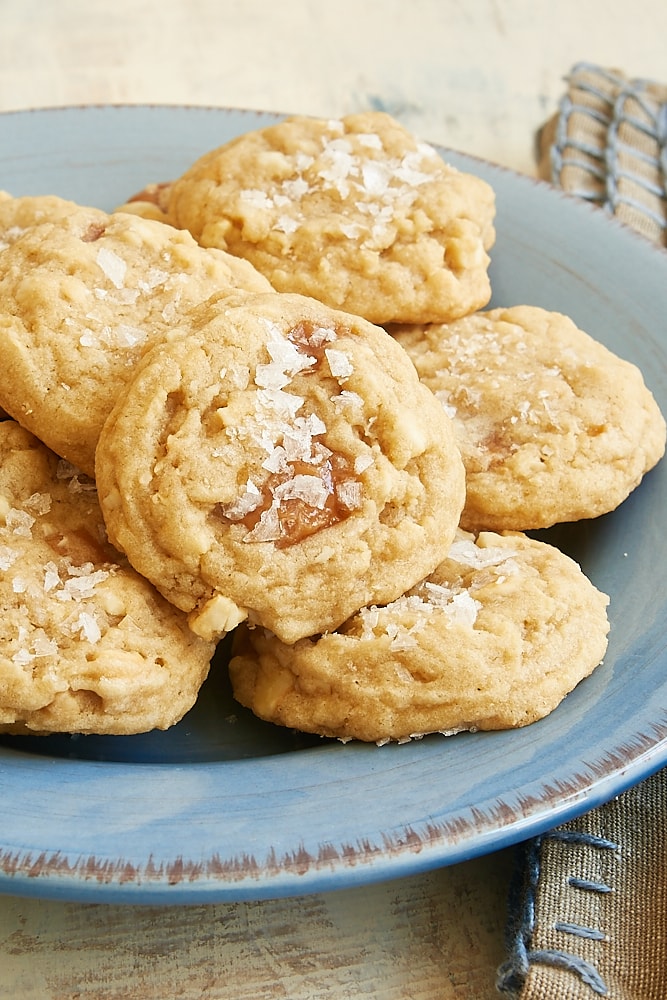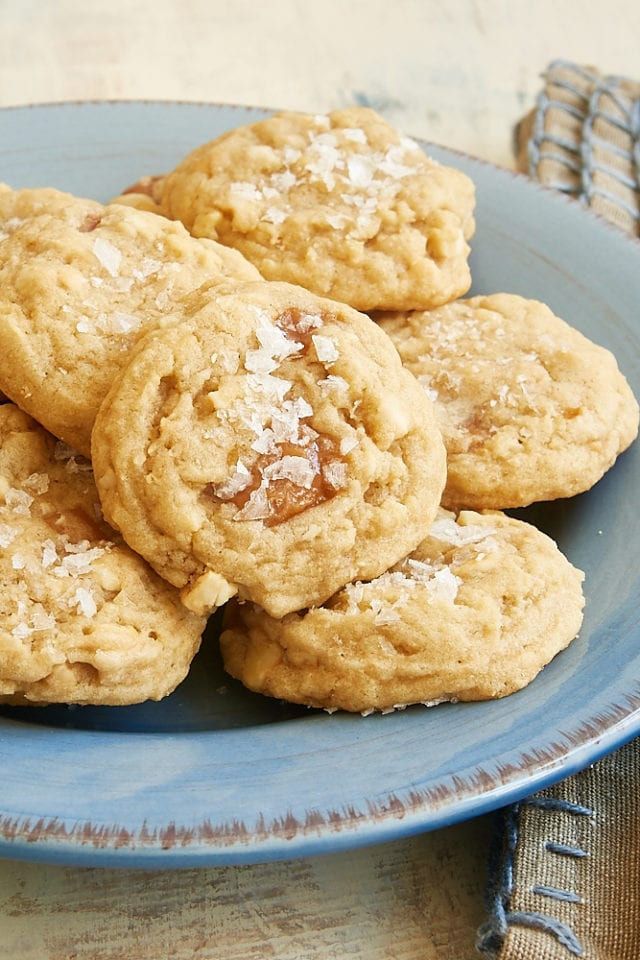 If your cookie craving is for something a bit different, give these Salty Cashew Caramel Cookies a try. The bold flavors and the gooey, crunchy texture are irresistible. And if your needing cookies for a crowd, you'll have a whole bunch of happy cookie eaters!
Find more cookie recipes in the Recipe Index.
More Sweet and Salty Cookies