Salted Double Chocolate Cookies pack a lot of chocolate flavor into a tiny cookie!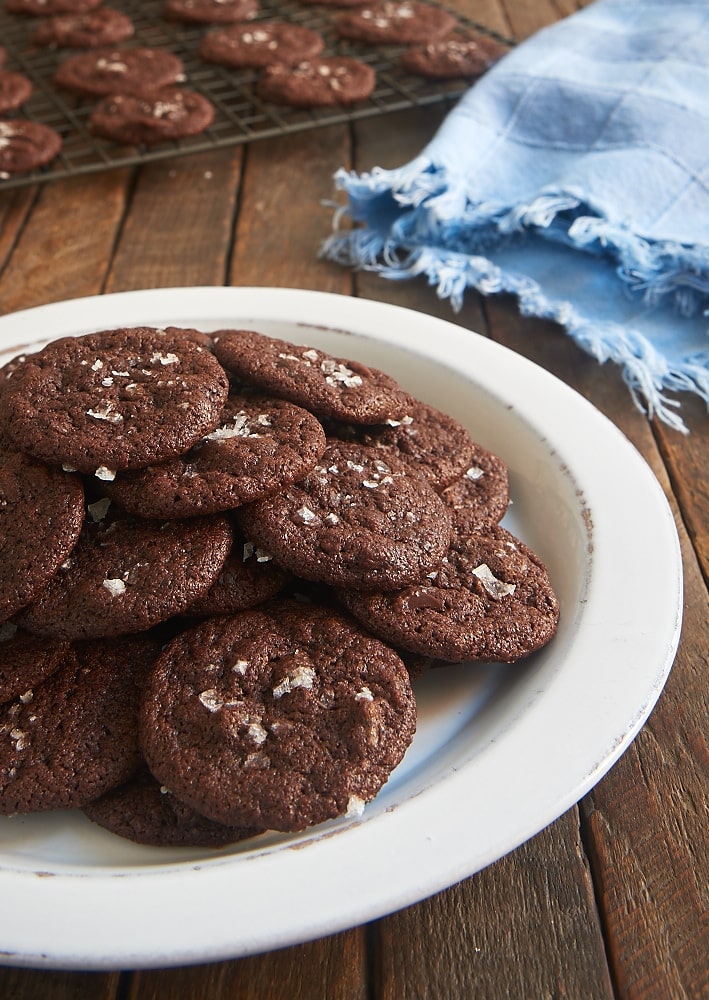 Though these cookies are but little, they are fierce.
These tiny cookies are packed with big, big flavor. That's mostly in part to a good sized dose of chocolate. Add to that a sprinkling of salt, and they quickly move up the Best Cookies Ever Chart.

These fantastic cookies feature not one but two kinds of chocolate. There's cocoa powder as well as some dark chocolate mixed into the dough. Be sure to chop the chocolate finely as these are small cookies that can't really handle a big piece of chocolate like a chocolate chip.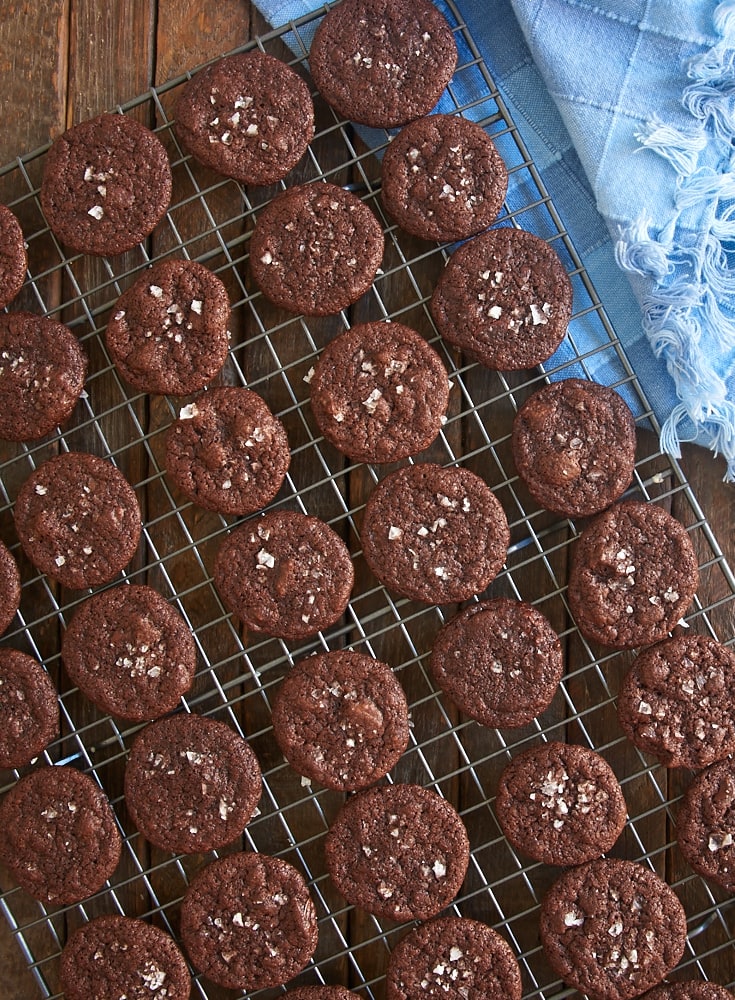 I love the texture of these little guys. They're just ever so slightly crispy on the outside yet so soft and chewy on the inside. And the little bite of crunchy salt on top is pretty perfect.
Due to their small size, you'll also get a big batch of cookies from this recipe, making them perfect for sharing. They've got so much flavor that one or two of these petite treats is enough to satisfy a big chocolate craving.
Find more cookie recipes in the Recipe Index.
More Chocolate Cookie Recipes