Salted Caramel Pots de Creme are a sweet and salty delight. So rich and creamy!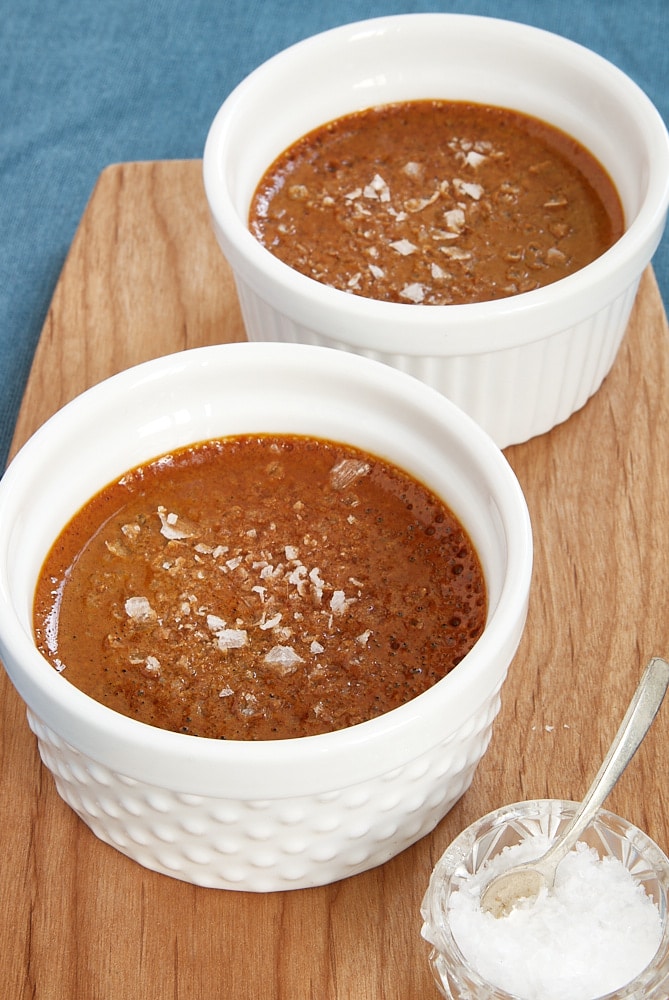 Quinn's birthday was this past weekend, so you can always count on my making a special dessert. He historically picks out some ambitious desserts with multiple components or large amounts of chocolate, but this year we changed gears a bit.
A while back I made Chocolate Pots de Crème and became completely enamored with them. When I was thinking of options for Quinn's big day, I remembered how much we loved those little pots and decided to give that idea another go.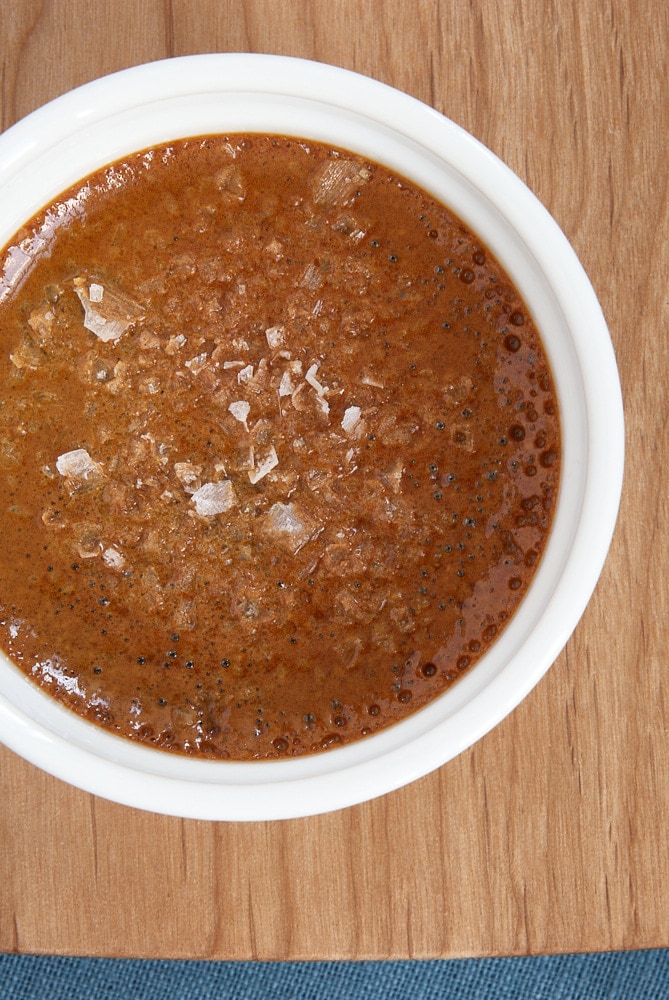 Neither of us is likely to turn down salted caramel, so I felt quite confident that we'd both be quite pleased with these little guys. I was so very right.
There are so many things we love about this dessert. These beauties are creamy and rich and flat-out delicious. They're such a wonderful, pure expression of caramel. If you're a big fan of caramel, I think you'll love these as much as we did.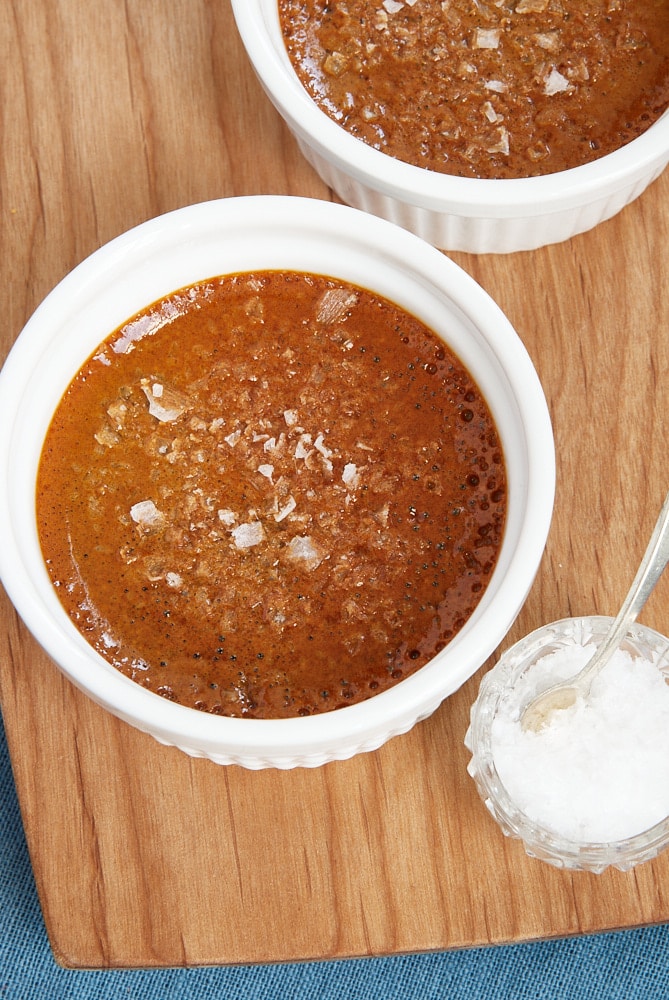 You know I love that sprinkling of salt on top. But, if you don't have that same affinity for sweet and salty, you can skip the extra salt and opt for a dollop of sweetened whipped cream.