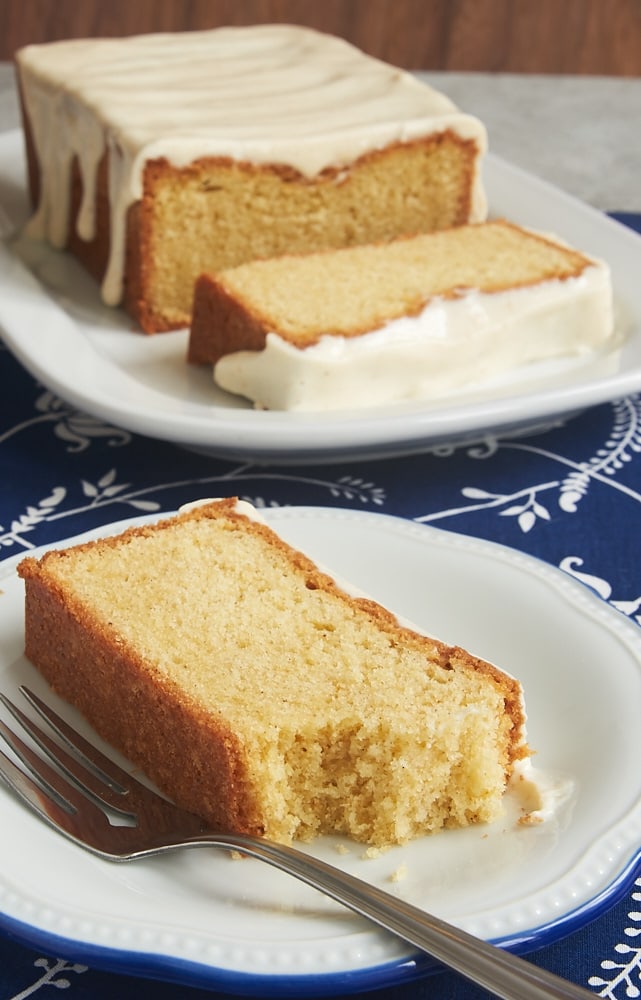 Pound cake is not exactly the most exciting dessert around. I do enjoy it, but it's not really something I crave. But how about bringing brown butter to the party? I adore brown butter, so I'm always game for adding it to my baking. Just that little change makes this pound cake crave-worthy!
And it doesn't stop there. Topping off this lovely cake is a sweet cream cheese glaze with even more brown butter. I must say that as much as I like this pound cake, I'm absolutely smitten with that glaze!

If you've ever browned butter, then the process of doing that won't hold any surprises for you. But in a bit of a departure from the usual, you'll need to let it cool after browning it until it re-solidifies somewhat. That texture lets you mix it in much the same way you'd mix softened butter.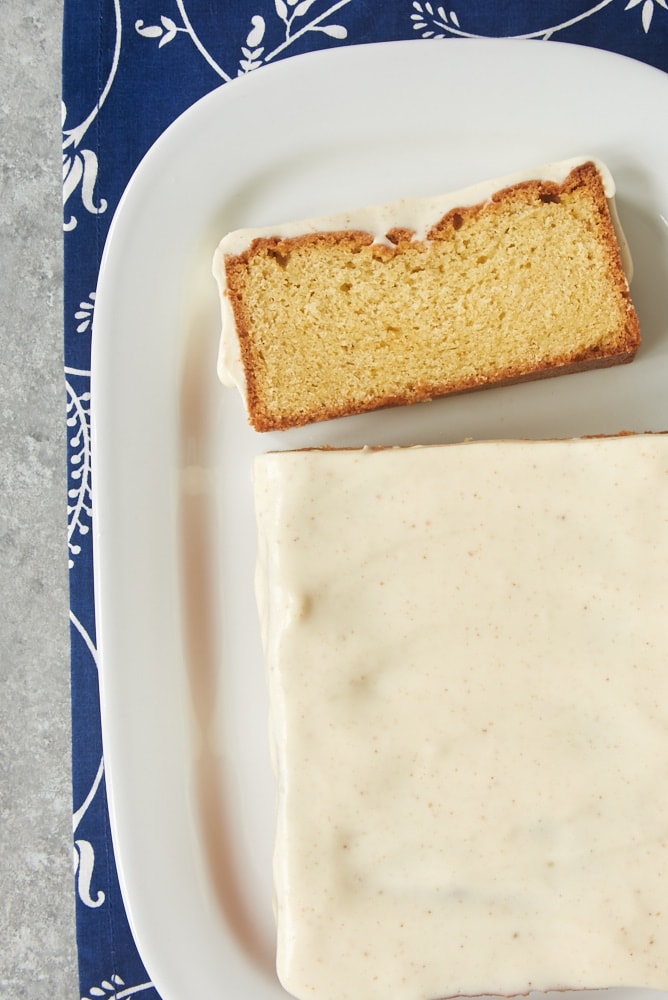 Once you've let the brown butter cool, this cake mixes up very quickly. The batter is thick, as you'd expect from a pound cake. And with both brown butter and vanilla bean paste mixed in there, it's full of lovely little brown specks.
This cake has a lot going for it. It's a great cake for snacking or for a simple dessert. It's not overly sweet, but instead focuses on the wonderful nutty flavor of brown butter. And you likely have everything you need in your kitchen to make it whenever the craving strikes. This is one of those recipes you'll find yourself turning to again and again when you want a simple dessert that's sure to please.
Find more cake recipes in the Recipe Index!