March 23, 2015
Mini Coconut Cakes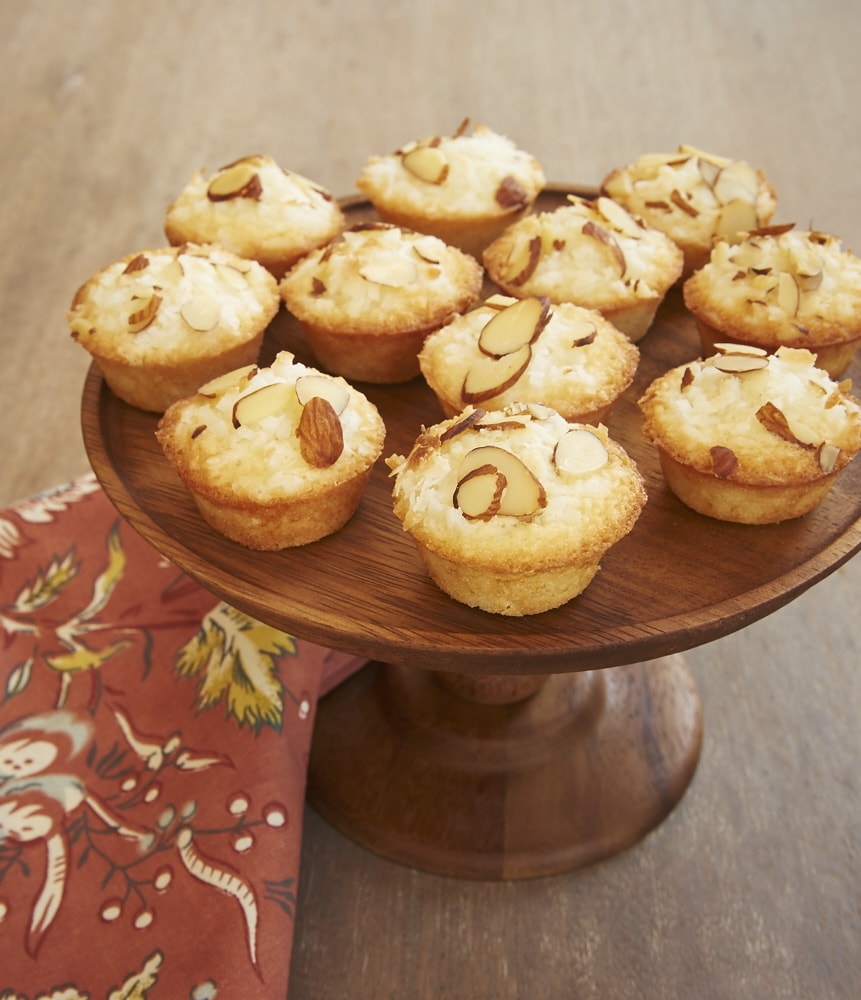 There's something about spring that makes me want to make everything with coconut. Of course, being the only coconut fan in our home makes it tough to justify going coconut crazy. I do not need to be left alone with a whole bunch of coconut goodness!
But this weekend was Quinn's birthday, and he was happily enjoying a little cheesecake as well as a birthday cake I made for the occasion. So it seemed like the perfect time to sneak in a little coconut treat.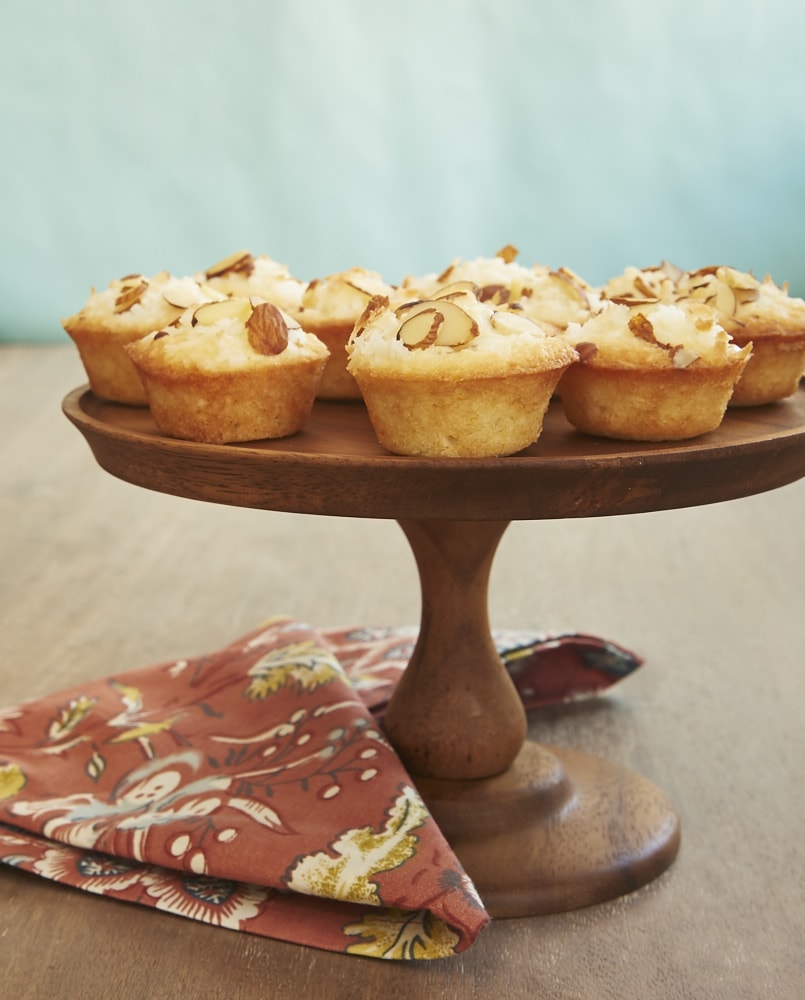 This recipe uses unsweetened coconut, which I am liking more and more these days. It gives you the great flavor of coconut without the extra sweetness. (If you can't find it locally, I highly recommend King Arthur Flour's unsweetened coconut.) You can use that same coconut for the top, or go with the sweetened variety for a little extra sweet flavor.
These little cakes are, in a word, delightful. They're so wonderfully sweet and delicate. And I just adore how the coconut and almonds on top get a little toasty as the cakes bake!
I envision these cakes being served on a beautiful platter on a dessert table amidst other sweet offerings. Sure, they may look unassuming, especially next to a beautifully frosted layer cake or a gorgeous pie. But one bite of one of these little guys, and you'll be shoveling them onto your plate and hoping everyone else sticks with that layer cake.
Mini Coconut Cakes
Yield: 24 mini cakes
Prep Time:15 minutes
Cook Time:18 minutes
Coconut and almonds star in these sweet, simple, and delightful Mini Coconut Cakes.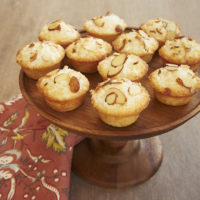 Ingredients:
1 & 1/2 cups unsweetened dried coconut
3/4 cup granulated sugar
1/2 cup all-purpose flour
4 large egg whites
pinch salt
1/2 cup unsalted butter, melted and slightly cooled
1/4 teaspoon almond extract
2 tablespoons sweetened shredded coconut
2 tablespoons sliced or chopped almonds
Directions:
Preheat oven to 375°F. Grease a 24-cup mini muffin pan.
Combine the unsweetened coconut, sugar, and flour. Set aside.
In a large bowl, whisk the egg whites and salt just until smooth. Add the butter and almond extract, and whisk until combined. Whisk in about half of the coconut mixture. Then gently fold in the remaining coconut mixture.
Spoon the batter into the prepared pan, filling each cup about 2/3 full. Sprinkle the sweetened coconut and almonds over the top of each cake.
Bake 15 to 18 minutes, or until the cakes are golden brown and set. Transfer the cakes to a wire rack to cool completely.
This post contains affiliate links.