Do you ever see something and think, "Why didn't I think of that?" That's how I felt when I saw the recipe for these beauties in an issue of Cuisine at Home. Rice Krispies treats with cinnamon and cream cheese frosting? Yeah, I should have thought of that one.
Still, something this good has to be shared, no matter whose idea it is.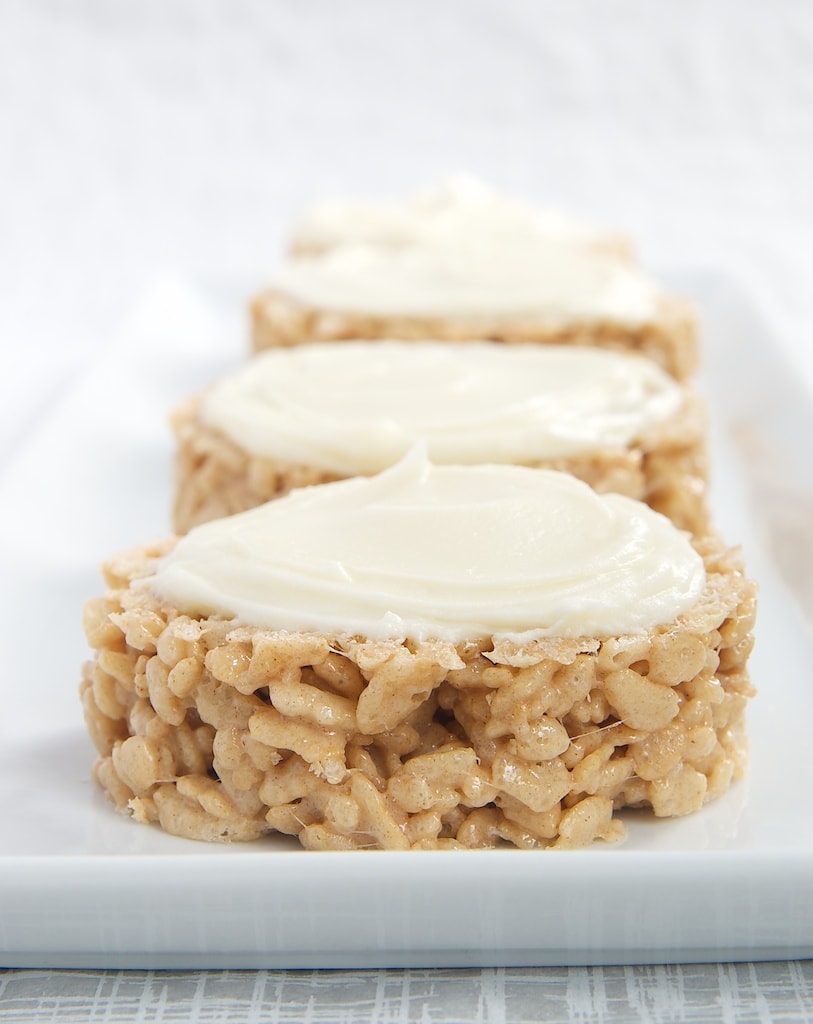 The treats themselves don't vary much from the traditional. The simple addition of cinnamon is enough to give them a lovely flavor. I opted to spread them into a half sheet pan and roll them so they'd be round like cinnamon buns. I just couldn't resist taking the cinnamon bun theme a bit further, even with that bit of extra effort.
Of course, what are cinnamon buns without cream cheese frosting? I'm not one to turn down cream cheese frosting on just about anything, but it's especially good here. It really takes an otherwise everyday treat up several notches.