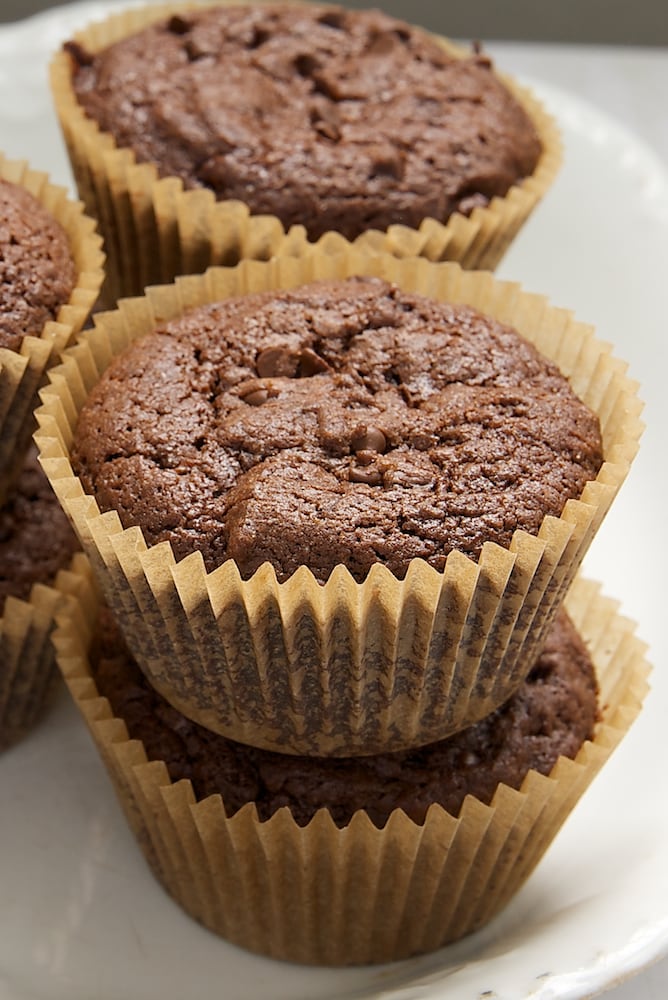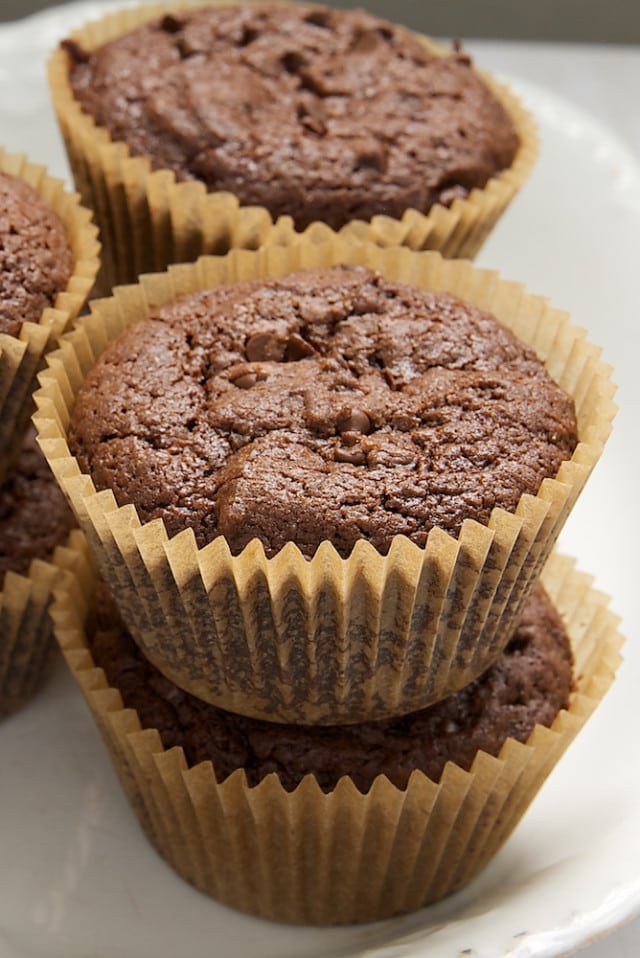 Quinn has been after me for ages to bake more with chocolate and coffee. The problem, you see, is that I don't like coffee. Love to smell it, don't love to drink it. Does anyone else have this problem?
It's no secret that chocolate and coffee are a brilliant pairing. They just seem to enhance each other naturally. Even I have a hard time arguing with that.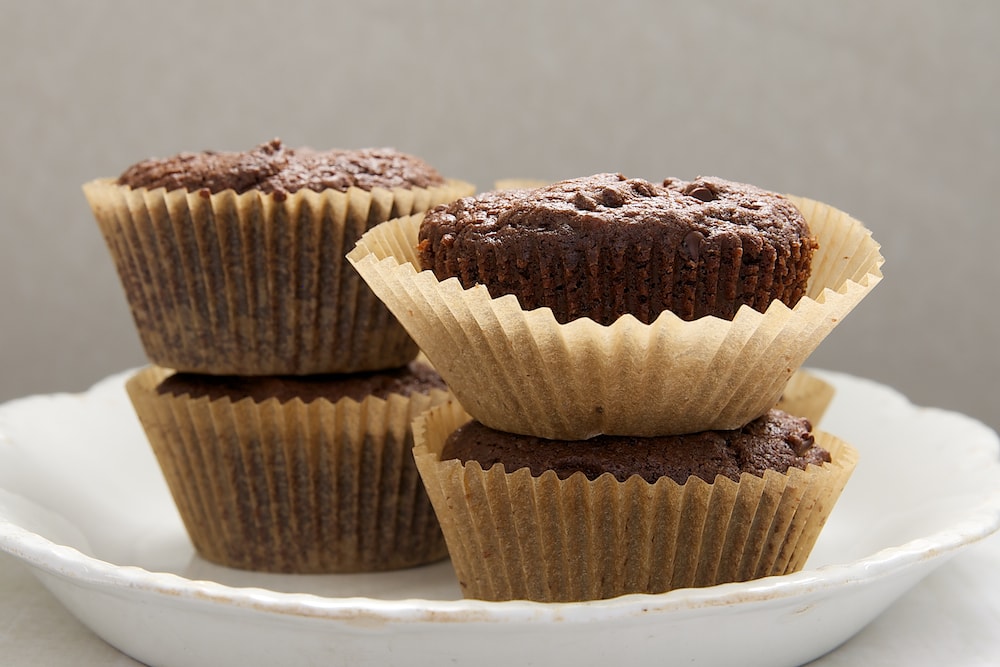 I picked up a fresh shot of espresso at our neighborhood coffee shop, which is just a short walk from home for us. If you have access to good espresso, I highly recommend it for these muffins. In a pinch, try using another strong-brewed coffee.
It may seem a bit odd to have a recipe that makes 8 muffins. But, I worked with the practicality of using one shot of espresso. You can get a dozen by increasing all the ingredients by half. If you're an espresso drinker, then you just get a bonus half shot to enjoy.