My baking habits and tastes have changed over the years, but longtime favorites still endure. Chocolate, pecans, and shortbread are always winners for me. When I find a recipe that combines all three, how can I not make it?
I happened upon the recipe for these brownies when browsing through Fat Witch Brownies. Fat Witch is a delicious little brownie shop in New York's Chelsea Market. When we lived in Manhattan, we lived just a few blocks away and visited the market frequently. We often ate dinner at one of the restaurants there, did a little shopping, and then hit up Fat Witch for our brownie fix.
Now that we live in Brooklyn, I don't get to visit Fat Witch as often. But, with their cookbook, I can recreate some of that deliciousness at home. I can't remember seeing these brownies in the shop, but I couldn't resist baking them.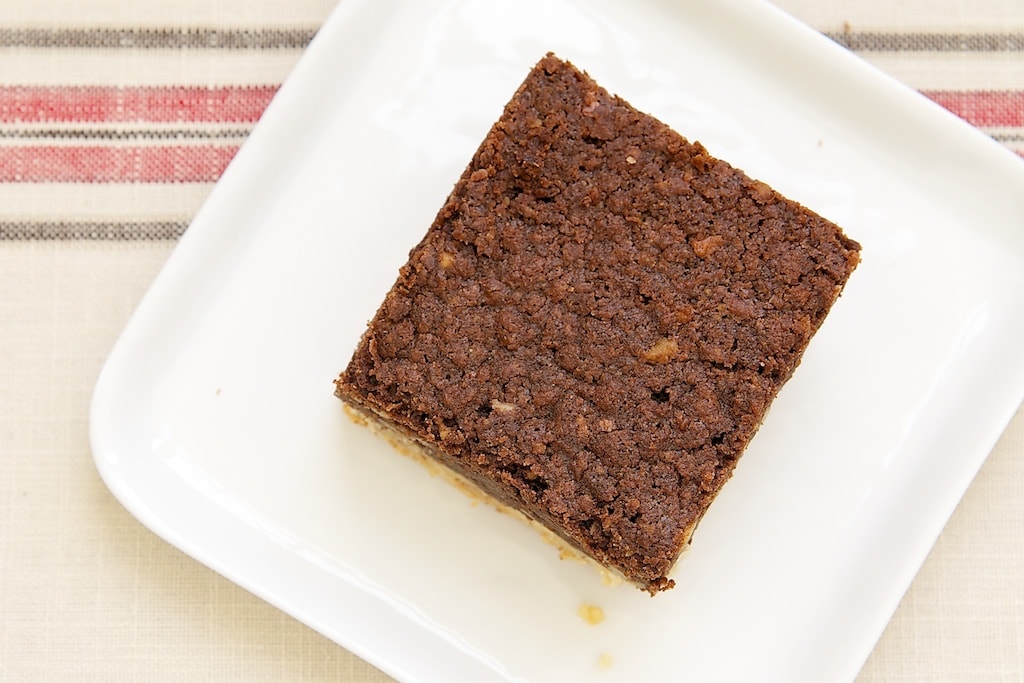 This is a lovely layered brownie that begins with a pecan shortbread crust. Topping that off is a dark chocolate brownie with even more pecans. I love how the simplicity of the shortbread contrasts with the richness of the brownie. The presence of pecans in both layers ties it all together. The pecans in the brownie are technically optional, but my love of them makes me incapable of omitting them.
Keep in mind that shortbread tends to be on the crumbly side. If your crust is a bit crumbly, don't fret. That's just the nature of shortbread. For best results, cool the brownies completely and use a sharp knife to cut into bars.