Love pralines? You're going to adore the flavor of this Praline Sheet Cake!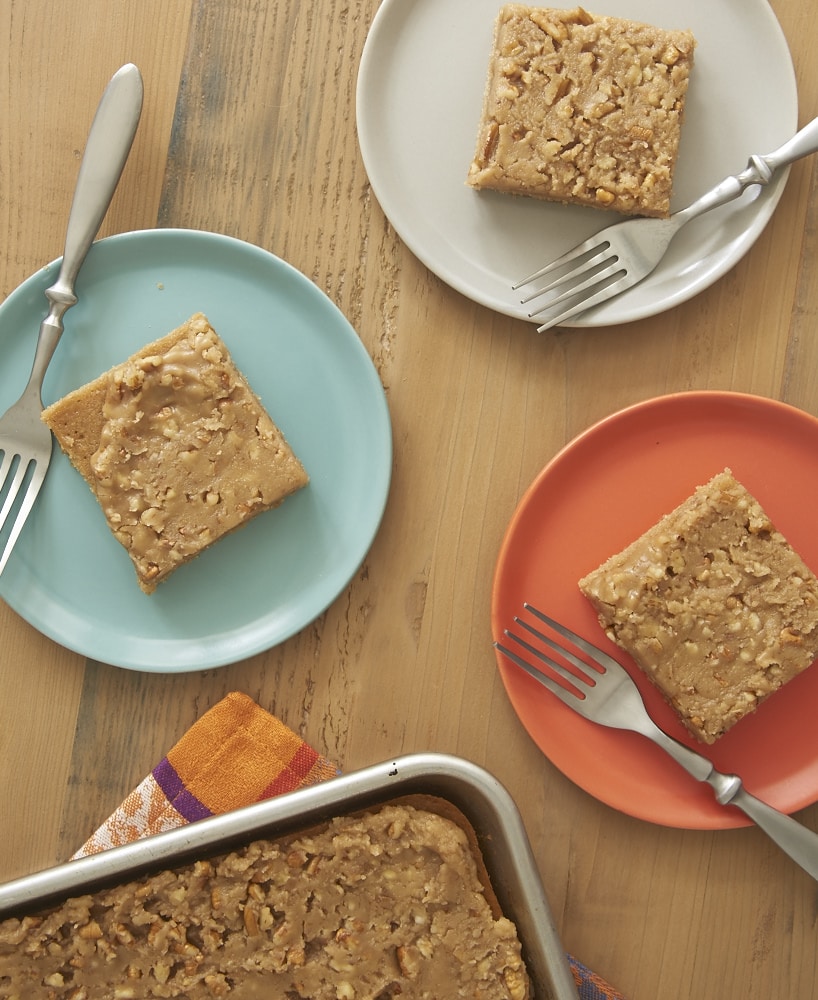 Pecan Praline Sheet Cake
My love of pecans is well-documented here on BoB, so it's no surprise that I have a soft spot for pralines, too. Alas, I am not really a candy maker so I don't get to enjoy pralines very often. But I do often crave their sweet, rich flavor.
Fortunately for those of us who don't make candy, that doesn't mean that we have to miss out on the great flavor of pralines. With this Praline Sheet Cake, you'll get to savor the sweet, rich, nutty praline flavors in a simple frosting!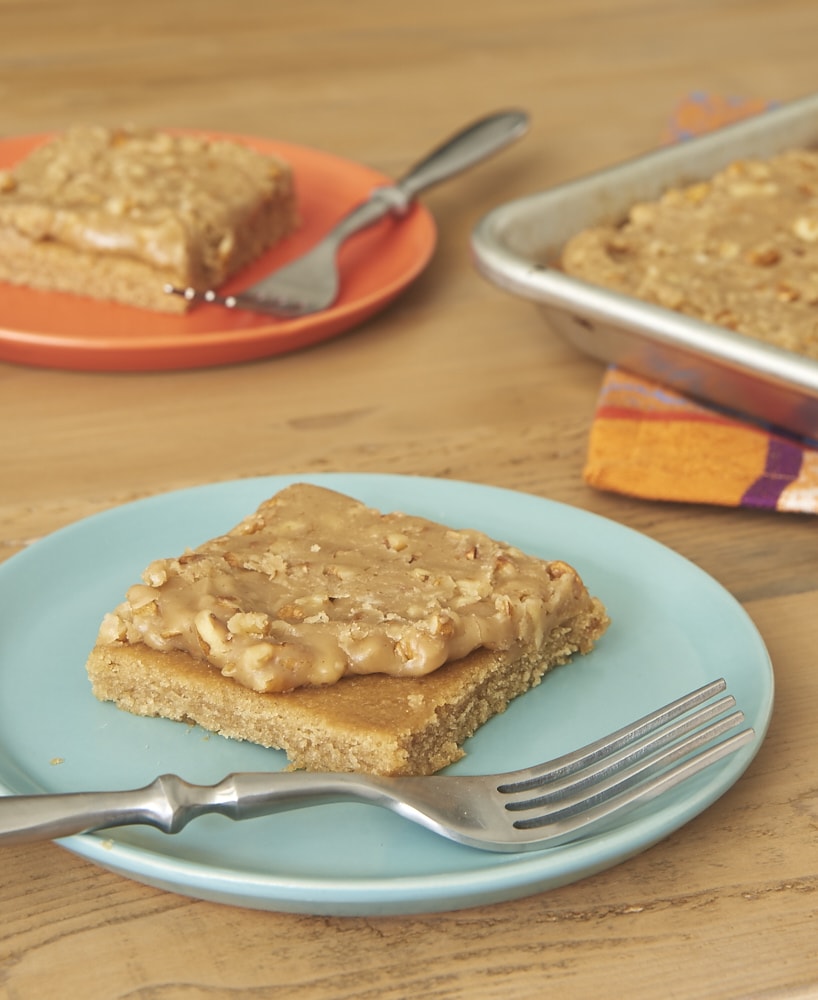 The cake itself is a pretty traditional sheet cake but with some serious brown sugar flavor. The frosting is a simple one to make and requires no candy thermometer. (Yay!) This type of frosting will set pretty quickly, so be sure you get it onto the cake and start spreading it as soon as it's ready. After a few more minutes, it will harden a bit and be ready to serve.
With all that brown sugar in the cake and the sweet frosting, this cake is a bit sweeter than the cakes I normally bake. But the praline experience is the prefect excuse to amp up the sweetness!
More Pecan Cake Recipes
This recipe was developed in my collaboration with Go Bold with Butter.