I'm mired pretty firmly in baking-with-berries season. I've shared both blueberry and strawberry recipes with you this month. Now, on to raspberries!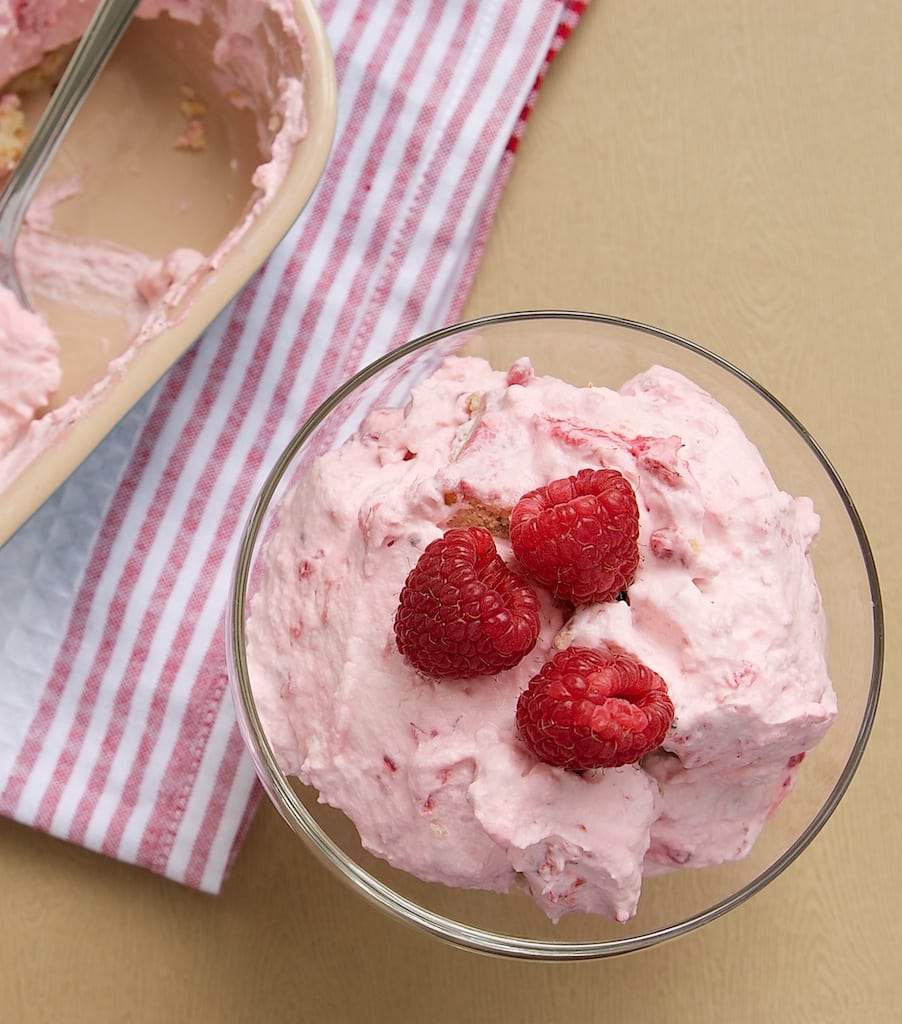 Of all the interesting dessert names out there, I enjoy the simplicity of the name "fool." From what I understand, fools got their name because they are so simple that any fool could make them. A fool is essentially a combination of sweetened whipped cream and fruit. Yes, I'd say that's pretty simple. Foolproof, even.


I took the idea a step further and integrated a buttery almond shortbread. Pieces of that shortbread are broken and used to line the bottom of a pan. Then, that's topped off with the raspberry and whipped cream mixture.
Even with the addition of shortbread, this is still one of the simplest desserts you could ever hope to make. The shortbread can be made up to three days in advance. Or, if you're in a pinch, you can pick up your favorite shortbread at your market.
I dialed down the sugar in my whipped cream so that the flavor of fresh raspberries could really come through. If you'd like this to be a bit sweeter, you can always add a little more sugar to the raspberry purée and/or the whipped cream.
Find more raspberry recipes in the Recipe Index!
This post was originally developed for Go Bold with Butter, where I am a paid contributor.