I mentioned a few weeks ago that banana bread is the search term that brings more people to Bake or Break than anything else. It's a commonly searched-for recipe, and I just happen to have a long-standing love affair going on with banana bread.
Recently, I received a copy of Lindsay Landis' and Taylor Hackbarth's new book, Breakfast for Dinner. I have to type that carefully, because the Southern girl in me so wants to type "supper" instead.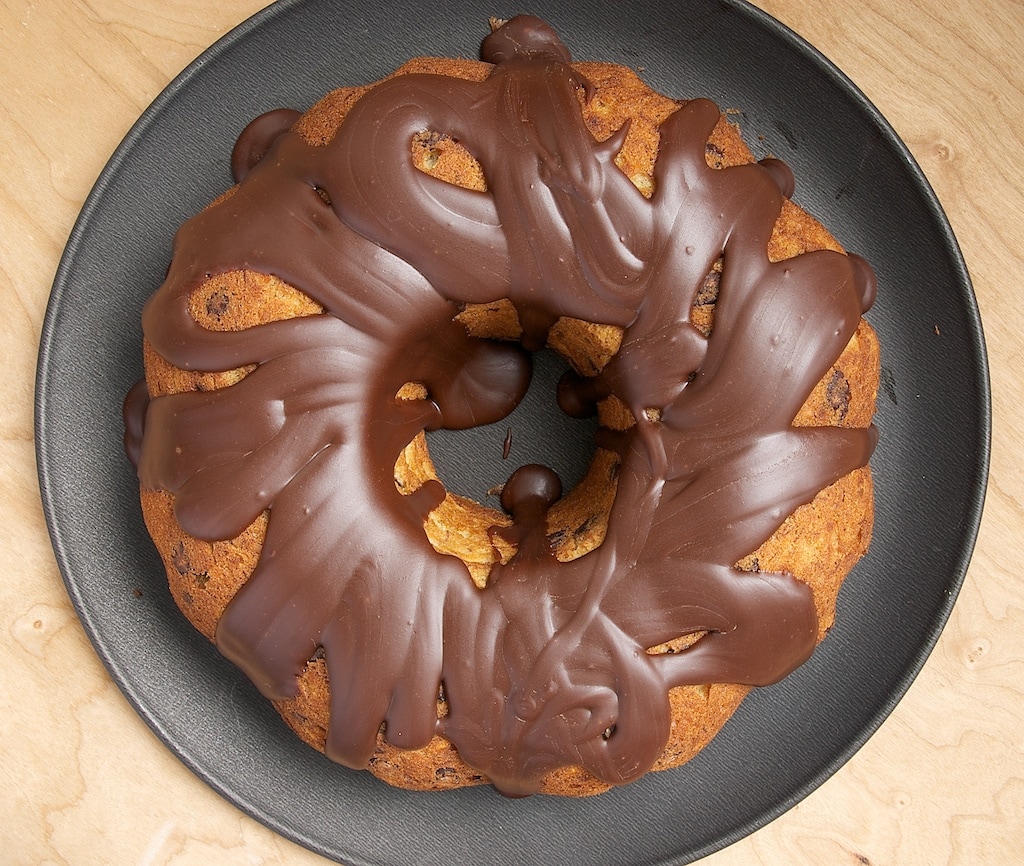 You may remember my talking about Lindsay and her previous book, The Cookie Dough Lovers' Cookbook. These beautiful and delicious Cookie Dough Billionaire Bars are from her fabulous book. That book also inspired this Chocolate Cookie Dough No-Bake Cheesecake.
Her new book is all about breakfast foods designed for dinner time. There are main dishes and sides and such, but I, of course, headed straight for the desserts. And landed happily on this Bundt cake.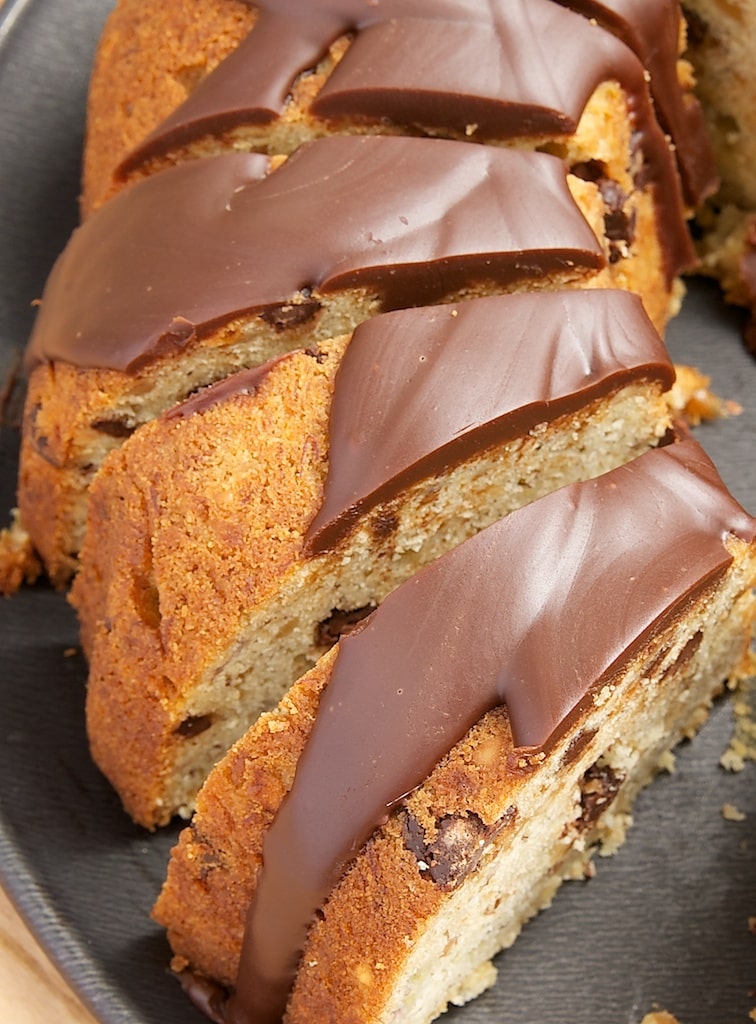 I stuck pretty close to the original recipe, with a couple of changes. I substituted some brown sugar for part of the granulated sugar, and I also added some chopped roasted peanuts to the cake to enhance the peanut butter flavor in the glaze.
It's a beautiful combination of banana bread and cake, all topped off with a chocolate-peanut butter glaze. Perfectly suitable for dessert. Or breakfast, for that matter.
Quirk Books provided me with a copy of Breakfast for Dinner. All opinions are my own. Post includes affiliate links.