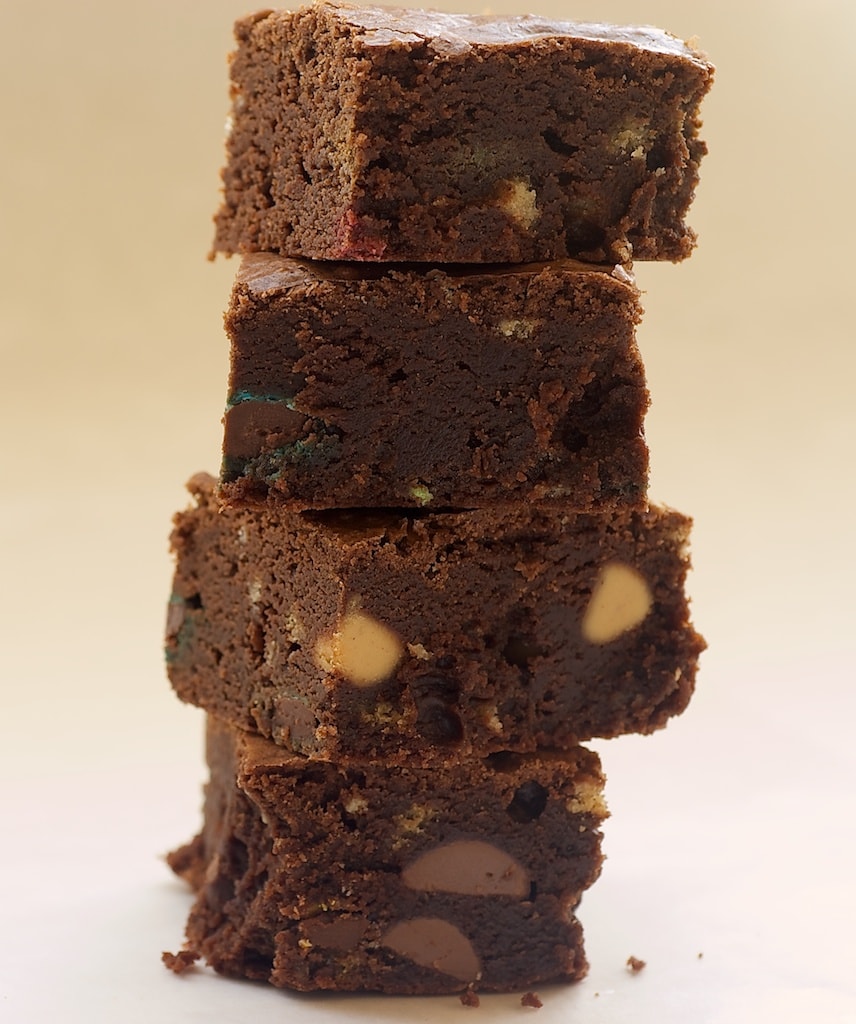 Monster Brownies are my new love. The idea is to pack as much flavor into these brownies as possible. You can pick just one or two add-ins, but I love the idea of using whatever you have on hand.
These are a great way to use up that little bit of chocolate or candy you have on hand. You never have to make these the same way twice!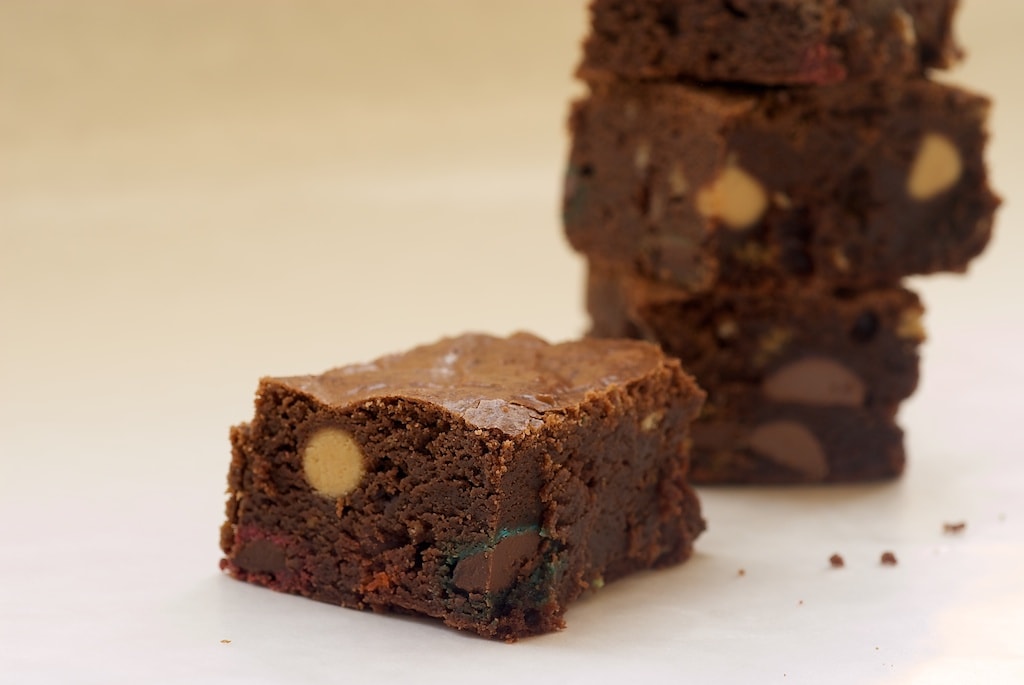 For this particular round of Monster Brownies, I used chocolate chips, peanut butter chips, crushed vanilla wafers, and M&Ms.
I like to use some standard brownie fare, like chocolate chips or nuts, and add something unexpected. I especially like to use crushed cookies (Oreos, graham crackers, etc.) for a little crunchy surprise.
I recommend cutting these into bite-size bars. There is plenty of flavor in just a small bite!
Prep Time: 20 minutes
Cook Time: 30 minutes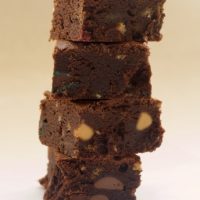 12 ounces bittersweet chocolate
1 cup unsalted butter
2 cups all-purpose flour
1 teaspoon baking powder
1 teaspoon salt
1 cup granulated sugar
1/2 cup brown sugar
3 eggs
2 teaspoons vanilla extract
2 cups total of your favorite add-ins (chocolate chips, peanut butter chips, M&Ms,
nuts, pretzels, crushed cookies, coconut, chopped candy bars, etc.)
Directions:
Preheat oven to 350°. Grease a 9" x 13" baking pan. Line with parchment paper or aluminum foil, leaving about a 2-inch hangover on both short ends. Grease lining.
Place chocolate and butter in a microwave-safe bowl. Microwave in 30-second increments until butter has melted and chocolate melts when stirred. Stir until smooth. Set aside to cool slightly.
Whisk together flour, baking powder, and salt. Set aside.
Beat sugar, brown sugar, eggs, and vanilla until combined. Add chocolate/butter mixture, mixing until combined. Gradually add flour mixture, and mix just until combined. Stir in add-ins.
Transfer batter to prepared pan and spread evenly. Bake 25-30 minutes, or until set and a pick inserted into the center comes out with moist crumbs.
Allow to cool in pan for about 10 minutes. Using the overhanging liner, lift brownies out of the pan. Cool completely before cutting into bars.