Chocolate Chip Oatmeal Quick Bread is a hearty quick bread filled with lots of flavor!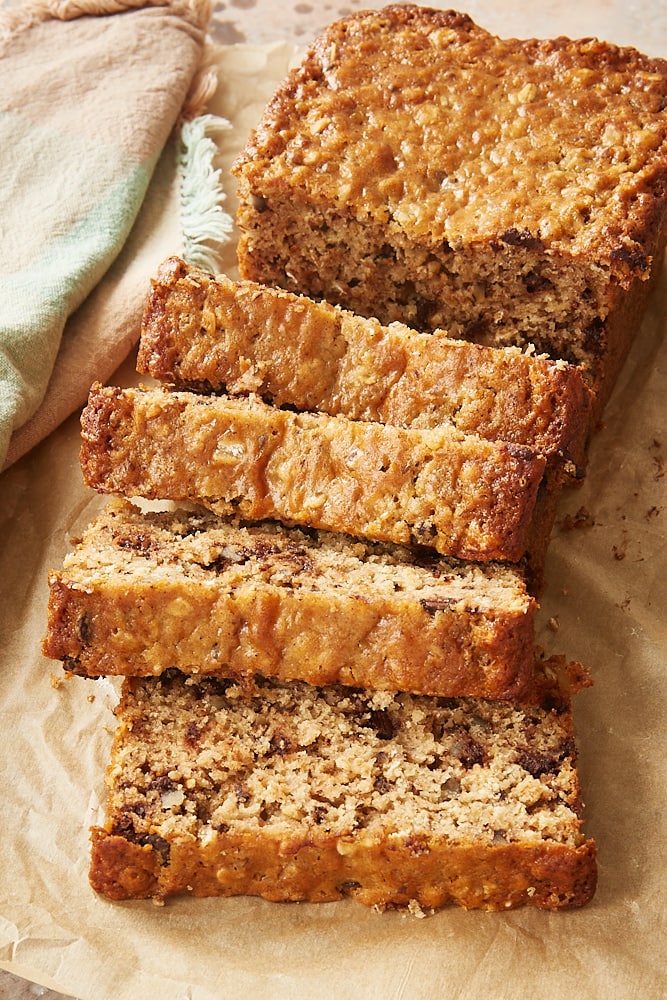 Quick breads are often dainty affairs with subtle flavors. That is certainly not the case with this Chocolate Chip Oatmeal Quick Bread. No, this is a really hearty quick bread with no shortage of flavor. It's made with oats to make the texture feel more significant and also jam-packed with lots of chocolate chips and nuts to make it super tasty.
If you can imagine a cross between a quick bread and an oatmeal chocolate chip cookie, you'll have a pretty good idea of what a joy this bread is. The combination of oats and chocolate chips doesn't get the love it should. One bite of this bread will make you a believer!


This bread follows the usual muffin method, so you won't encounter any surprises along the way. My only word of warning is to be doubly sure about the size of your loaf pan. Somewhere along the way, "standard" loaf pans became two different sizes. This bread will completely fill a 9″x 5″ loaf pan when it's baked, so be extra sure that's what size you're using.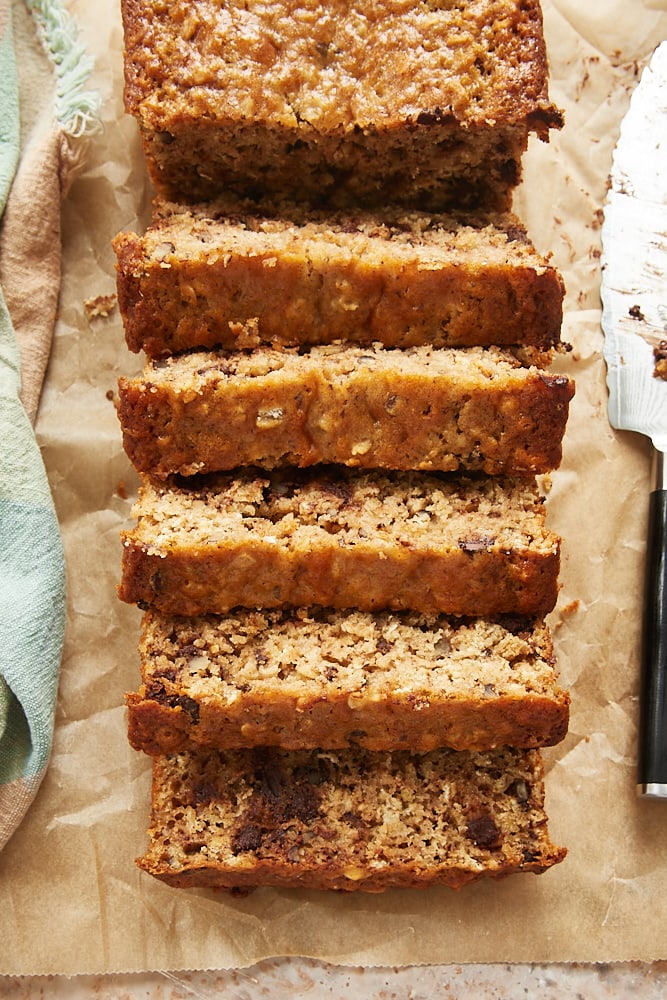 This Chocolate Chip Oatmeal Quick Bread is perfectly quick and easy to make. It's just the thing to whip up on a lazy morning when you want a special treat or when you just want a homemade treat for snacking. It will keep for a few days in an airtight container, or wrap it tightly and refrigerate to extend that. It's perfectly delicious at room temperature, but try warming a slice to make it even better!
Find more quick bread recipes in the Recipe Index.
More Chocolate Chip Quick Breads