It's been two weeks since chocolate made an appearance on BoB. Two weeks! No need for alarm. I assure you that I'm fine. I'm also going to try to make up for lost time with brownies. Not just brownies, though. Not even double chocolate brownies. Oh, no. These are TRIPLE chocolate brownies.

The inspiration for these brownies came several weeks ago during a visit to one of my favorite sweet spots, Billy's Bakery. While everyone else was getting cupcakes and icebox cake, I opted for a cookie. This wasn't just any cookie. It was packed with chocolate and nuts, and was really just about perfect.
My thoughts turned quickly to brownies, and I made myself a note to translate that goodness from cookie to brownie as soon as possible. As is often the case, that little note got pushed back and back until several weeks passed. But, there is definitely truth in the old "better late than never" thing.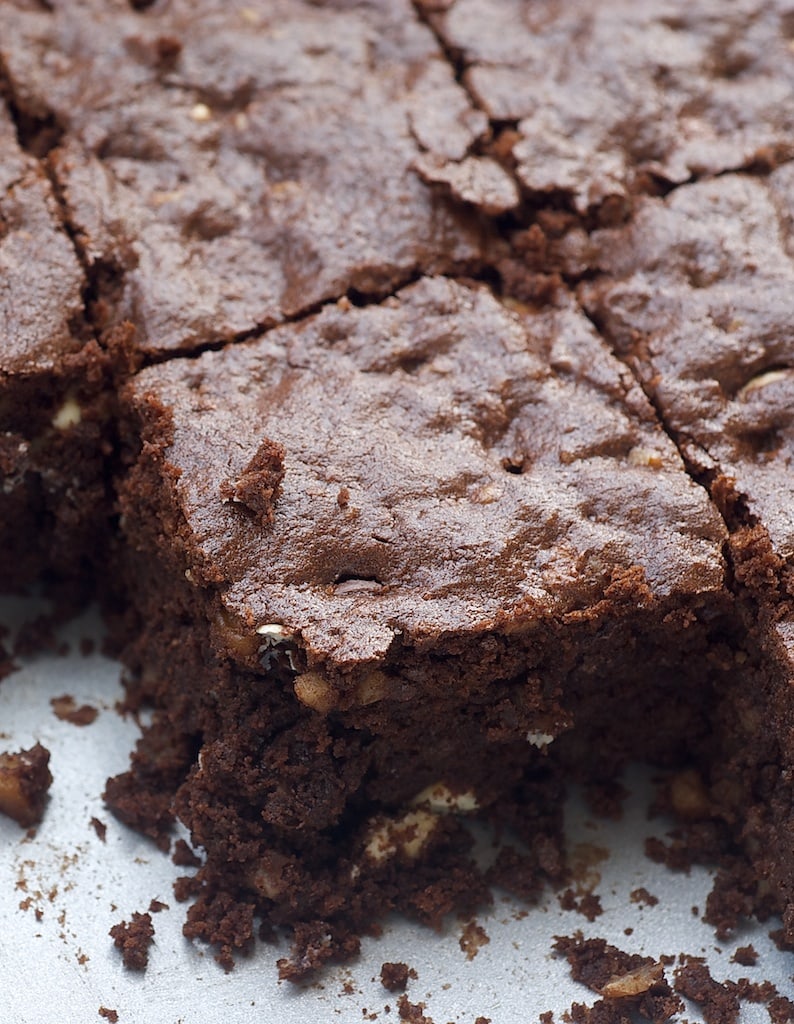 So, here's the triple chocolate breakdown. First of all, there's cocoa powder. I usually make brownies with melted chocolate, but I decided to go the cocoa powder route here. Brownies made with cocoa powder tend to have that awesome crust thing going for them on the outside and a cake-like texture on the inside.
The other two chocolate components come in the form of chocolate chips. Namely, semisweet and white. Now, I'm one of the first to tell you that white chocolate is not my favorite. But, here's the thing. As I've said many times with chocolate, quality is everything. Check the label on the bag. If you don't see cocoa butter in the ingredients, find another brand. (Personally, I like Guittard, but there are many options out there.)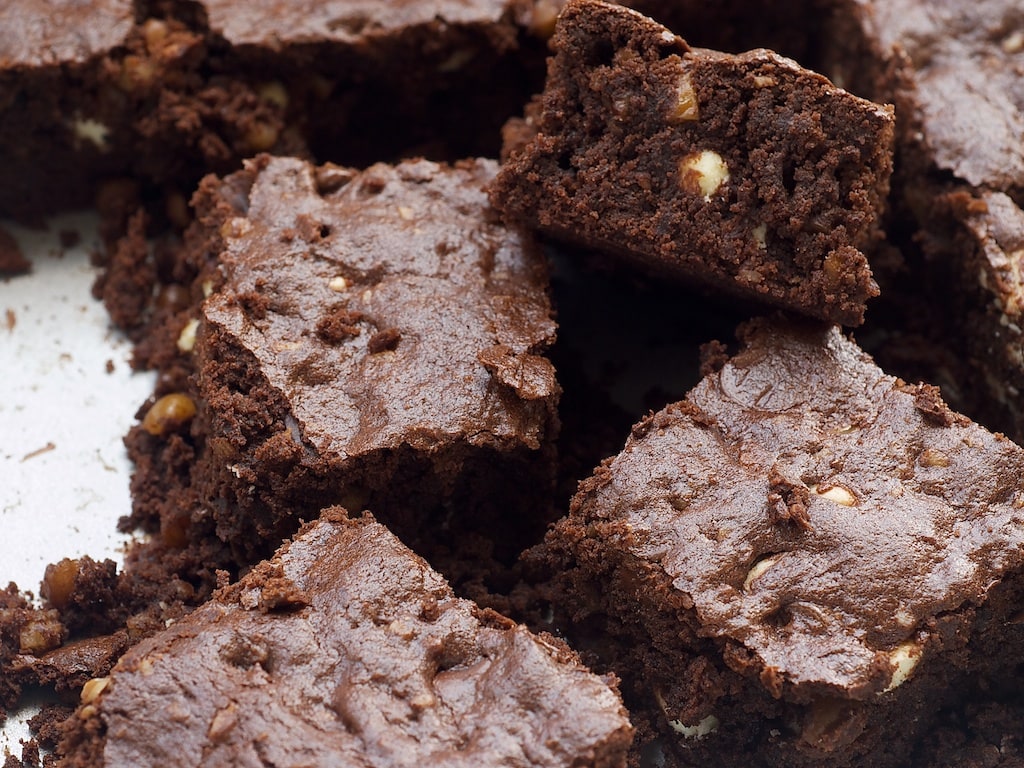 Let me get off my Quality Ingredients Soapbox and get back to the brownies. These are not for the faint of chocolate. They are quite rich and should more than please the chocolate lovers out there. I like the nuts for their flavor and bit of crunch. If you want to go pure chocolate, leave them out and add a few more chocolate chips. Maybe mix in some milk chocolate chips. Would we dare call those Quadruple Chocolate Brownies?
Visit the Recipe Index for more brownie recipes!