Despite the rumblings that cupcake excitement is dwindling, I am still a believer. I don't make them all that often, but you can believe that they are the first things I peruse at a bakery.
These cupcakes are just about perfect for summer. A whole bunch of strawberries live happily inside a tender, moist cake. The white chocolate frosting is a delicious complement to all that berry goodness.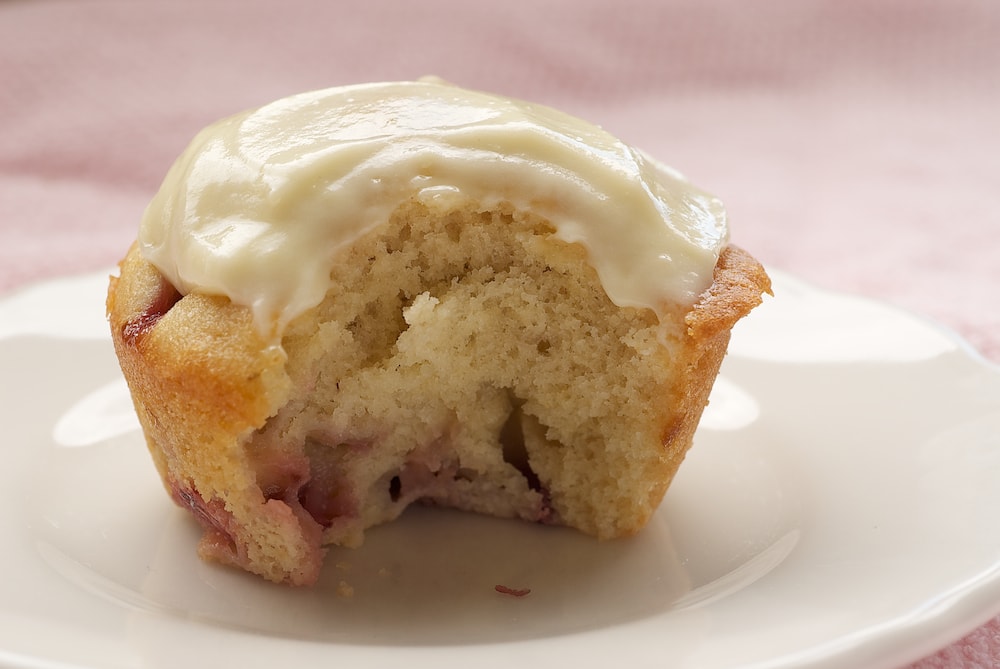 We love eating these straight out of the refrigerator. What's better than a cool, sweet treat in the summer? If you prefer serving them at room temperature, take them out of the refrigerator for about an hour before serving them.
Find more strawberry recipes in the Recipe Index!