I'm sure at least a few of you are thinking that lemon bars are not exactly ground-breaking material. But, these are not your typical lemon bars. No, these are far better. They're like lemon bars for grown-ups.

I found this recipe in the latest issue of one of my favorite magazines, Taste of the South. It just sounded so summer-y that I knew I had to make it. These almost qualify as no-bake, with only the crust getting any oven time.
That crust is a perfect complement to all that lemon flavor in the filling. It is quite buttery and also has a good helping of hazelnuts and ginger. I am pretty sure that this is the first thing I've ever baked using ginger. I'm generally not a fan, but either my tastes have changed or it just doesn't come through as a strong flavor.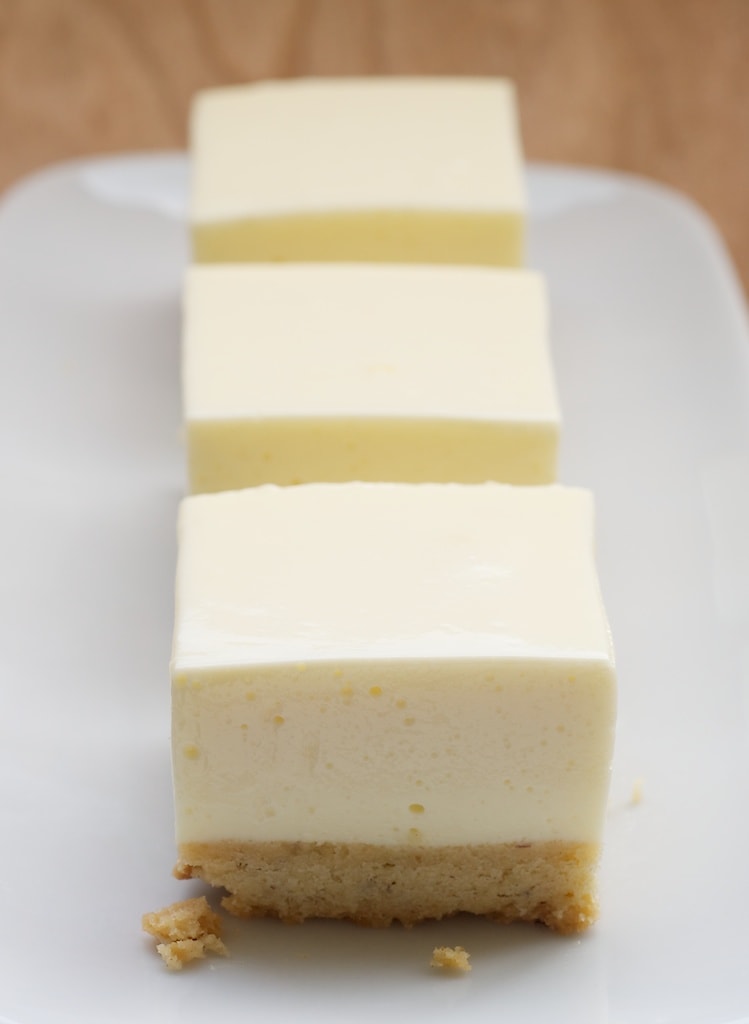 As for the lemon component, well, there's a lot of it. It will just about fill a standard 9″x 13″x 2″ pan all the way to the top. All that lemon is mixed in with some very good things like cream cheese and mascarpone. Yeah, grown-up lemon bars indeed.
These bars couldn't be more perfect for summer. They are light and smooth and just plain delicious. If you're feeding a crowd, these are just the thing. The original recipe suggests cutting these into 18 bars (!!!), but I preferred smaller bars about 1 & 1/2-inches square.